Style chronicles: Urban Classic
Personal style doesn't come from a catalog. It doesn't usually happen overnight. Whatever your design style, it's typically cultivated over time — and chances are, it changes over time, too.
After years of decorating various spaces I've lived in, I've defined my style as
Urban Classic
.
It's a sophisticated, timeless look, mixing found objects, family mementos and warm, earthy colors. It works for my family. As a father, I need something homey and kid-friendly, but I also want a space that is functional and sophisticated for dinner parties. A mix of traditional and modern pieces, along with some leather and dark wood, provides a classic, comfortable look that works for kids and adults alike.
Urban Classic
is a curated environment focused on statement pieces. For me, it showcases a knowledge of design, with certain nods to Midcentury Modern and a well-traveled, collector aesthetic.
I have a tendency to collect groupings of things and those with really interesting shapes, like ceramic vases and old brown glass medicine bottles. I once purchased an entire box of wood molds used for small parts just because I knew how beautiful they would be when arranged as a collection.
We asked a few bloggers for their take on Urban Classic and for tips on how they achieve this style in their spaces. Here are their thoughts.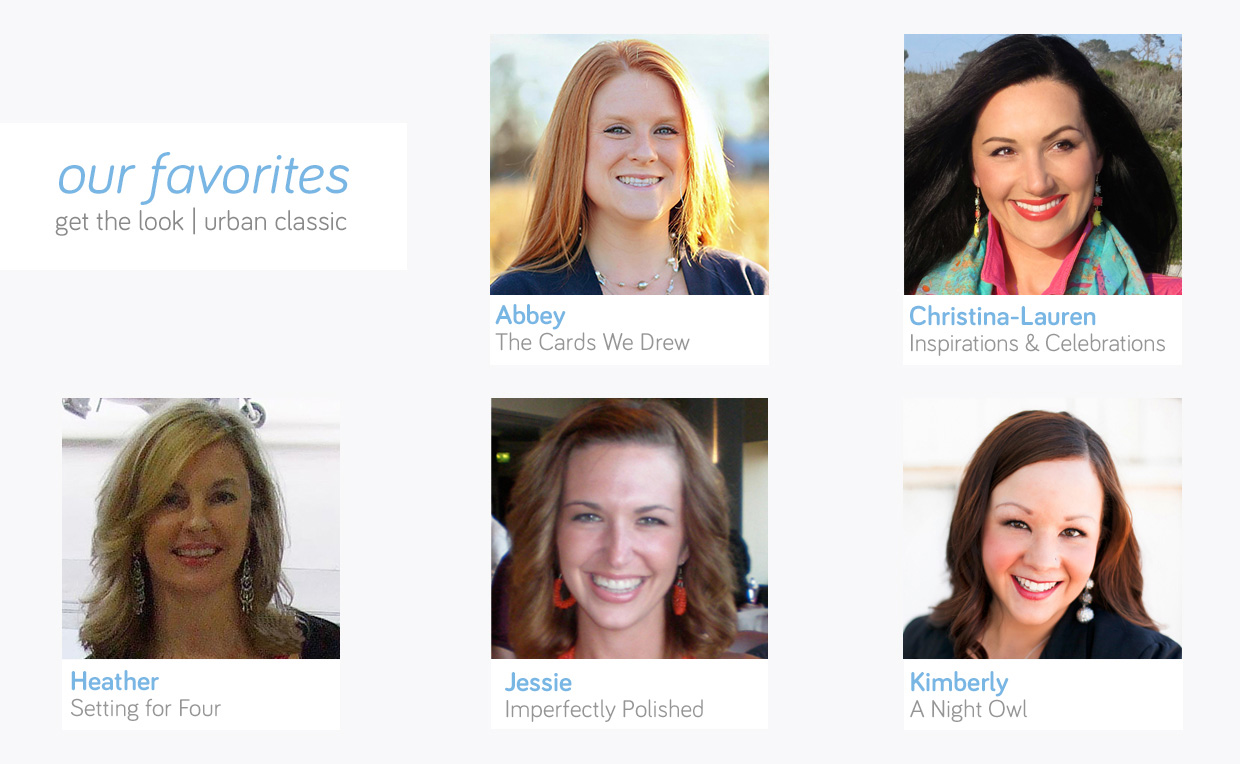 Display old and new
Urban Classic is all about dressing walls and setting tables with new finds, family mementos and one-of-a-kind industrial pieces.
A Night Owl
blogger Kimberly shares how this look is neither sparse nor cluttered. It's a healthy mix of materials to show off who you are.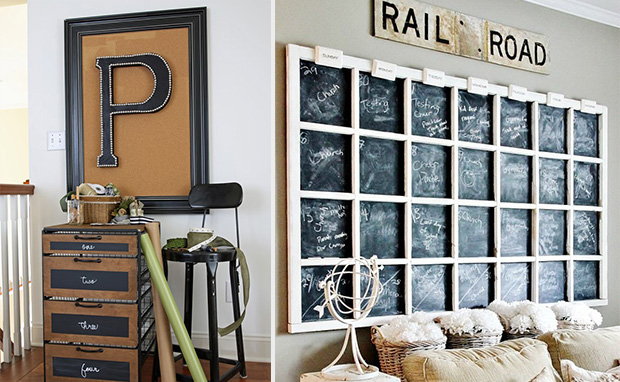 Collect when you travel
Heather of
Setting for Four
recommends collecting at least one memorable item from where you travel or live.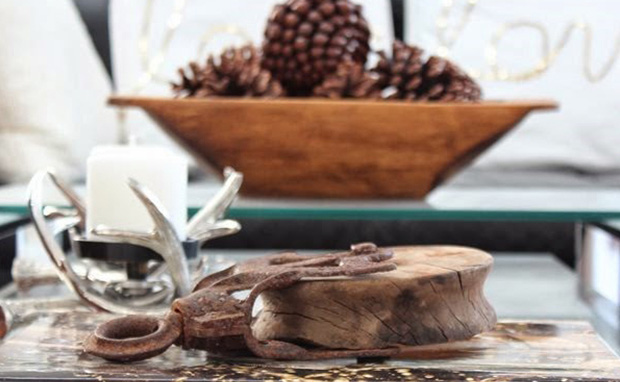 This is one of my favorite parts of Urban Classic. I love walking into someone's home and seeing family heirlooms mixed in with finds from travels around the world. Displaying these pieces helps tell your story to anyone who walks into your home.
Neutrals know best
Christina-Lauren from
Inspirations and Celebrations
loves neutral-colored, comfortable sofas and chairs. These earth tones give home interiors a charming, traditional look. For a luxurious look, Christina-Lauren recommends adding some faux fur throws or an animal print area rug to the room.
Like Christina-Lauren, I enjoy using neutral-colored furniture pieces. They provide a classic look that complements any family memento or piece of art you pick up while traveling or find at the local flea market.
Mix and match manly materials
Blogger Jessie of
Imperfectly Polished
shows how she mixes dark, traditional pieces with rustic wood in her master bedroom.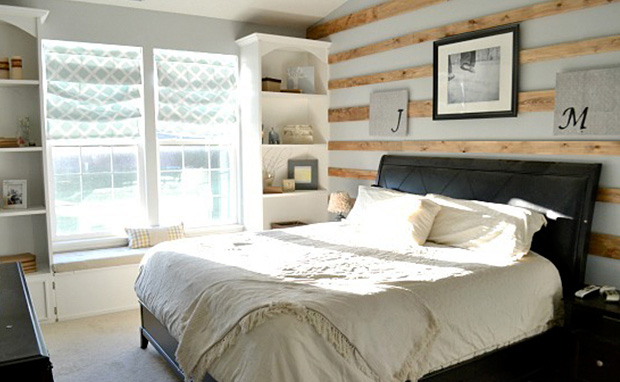 Big style doesn't mean big dollars
The Cards We Drew
blogger Abbey shares tips for achieving the Urban Classic look for less. Try DIY projects, or shop small, local or online shops such as
Etsy
for one-of-a-kind pieces.
When it comes to furniture, Abbey recommends finding affordable, traditional, timeless pieces that can transition with your style through the years. By using pieces in complementary colors throughout your home, it's easy to swap out pieces among rooms for a completely new look without having to replace a thing.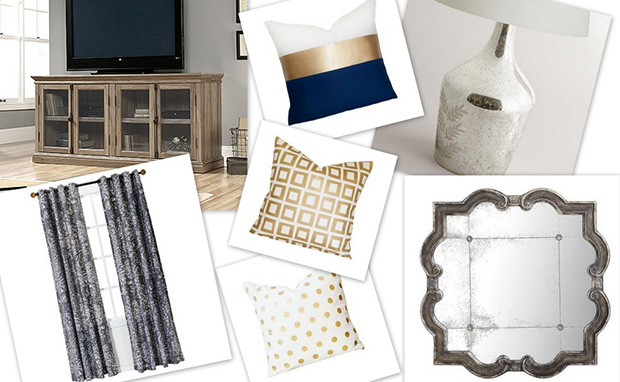 I definitely agree with Abbey on this one. Saving on furniture pieces allows you to spend money on things like travel — and to collect fun artifacts while on those trips.
What about Urban Classic speaks to you? Is it the easy sophistication, or is it the leather and dark woods? Or are you holding out for some
Modern Simplicity
.