Style chronicles: Vintage Eclectic
Even as a designer, I find that defining your style can be tough.
Are you a traditionalist? Do you like modern décor? Can't get enough cottage?
Over the years, I've gravitated toward one style that's not always easy to define. I call it
Vintage Eclectic
, but some might just call it mix and match. Others might see it as old and new.
For me, what it comes down to is a feeling of nostalgia — a preservation of the things you value and that comfort you, like Grandma's orange rotary phone or your mom's tuna noodle casserole.
We asked a few bloggers to help us define what Vintage Eclectic means to them and for tips on how to incorporate this style into their spaces. Here's what they said.
(Almost) anything goes
So Much Better With Age
blogger Jamie says this style is just what it sounds like. If it's old (found at a thrift store or garage sale) it's vintage. If it's a combination of all of your favorites, it's eclectic.
Her tip for weaving this — or any other — style into your everyday décor? Start small. Grab a few pieces that you love and go from there.
Expect the unexpected
Randi from
Dukes and Duchesses
likes creating her Vintage Eclectic style using pieces in unexpected ways — like china cabinets to display books, or an old dresser for extra dining room storage.
Ashley from
Cherished Bliss
loves this style because the options are limitless. After all, who says a little red dresser doesn't belong in the kitchen?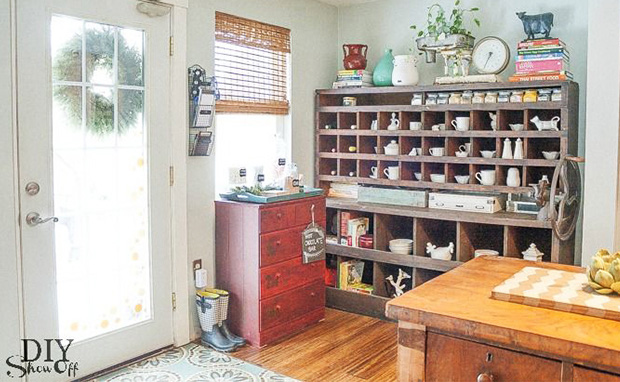 Still not sure if this style is for you? Like Jamie says, this is the perfect design for those of us who change our minds a lot. Its unexpected, no-rules philosophy makes it easy to switch up your accessories often for a slightly different style, while keeping the same base of your vintage favorites.
Reuse, repurpose and refinish
Marty from
Marty's Musings
sees Vintage Eclectic as all about repurposing and refinishing existing items to make them your own.
Take this 10-light brass chandelier turned Mason jar fixture, for example.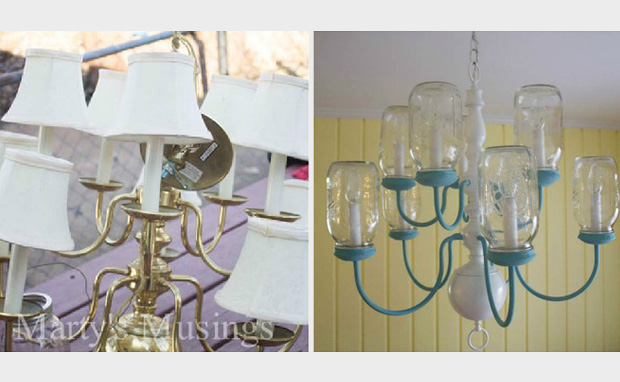 Or this 1970s china cabinet that was made over with some paint and a little distressing.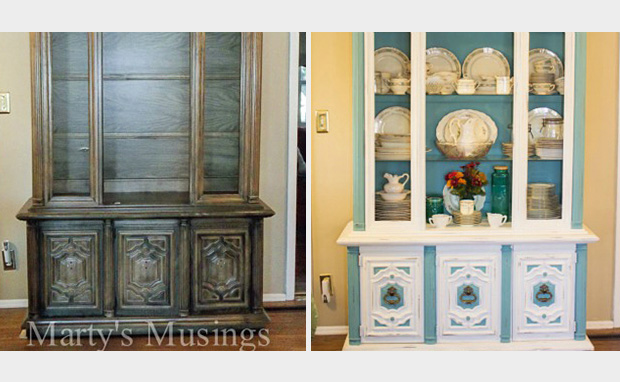 Marty thinks the benefit of this style isn't only cosmetic, it's economical. Blending found items that have been reclaimed with newer accent pieces to complete the look — now that's affordable style.
Tell your history with heirlooms
Mixing and matching old and new pieces is how Gina at
Kleinworth & Co.
defines Vintage Eclectic.
With family heirlooms, pairing old with new is where it's at.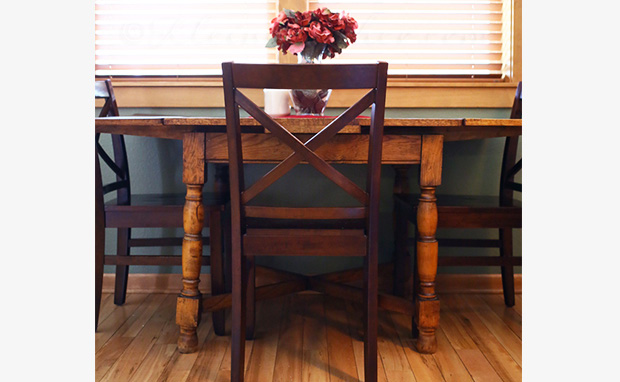 Be bold
Vintage Eclectic is anything but ordinary. Kristi from
I Should Be Mopping the Floor
shares how she remodeled her kitchen with bold, bright Vintage Eclectic style in mind.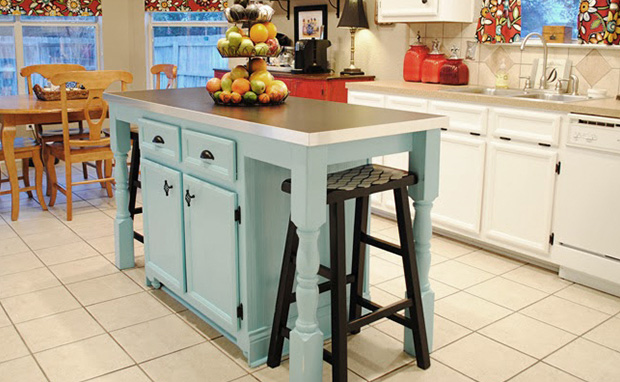 Like Kristi, one of my favorite parts about this style is how it evolves over time, and how everyone's vision of this style is different.
So tell me, how do you define Vintage Eclectic style? Describe your take on the style, or better yet, show us on
Facebook
!
Top image courtesy of
Cherished Bliss
.