About Sauder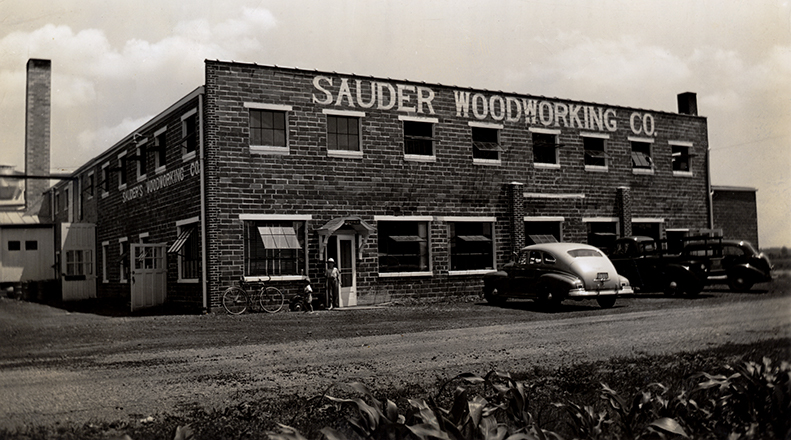 The factory in 1937 at 502 Middle Street, the same site Sauder Woodworking is located today.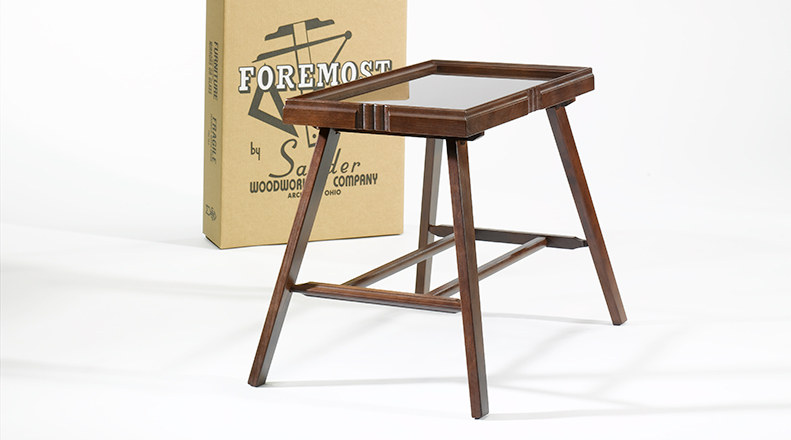 First ready-to-assemble table in 1951. Patented in 1953, a new furniture industry is born.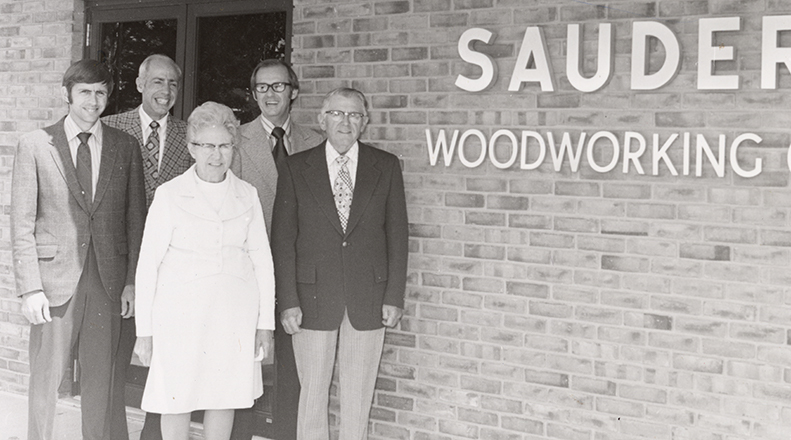 A family business, 1965, from right to left: Erie, president; Maynard, general manager; Leona, secretary; Delmar, factory worker; and Myrl, engineering R&D.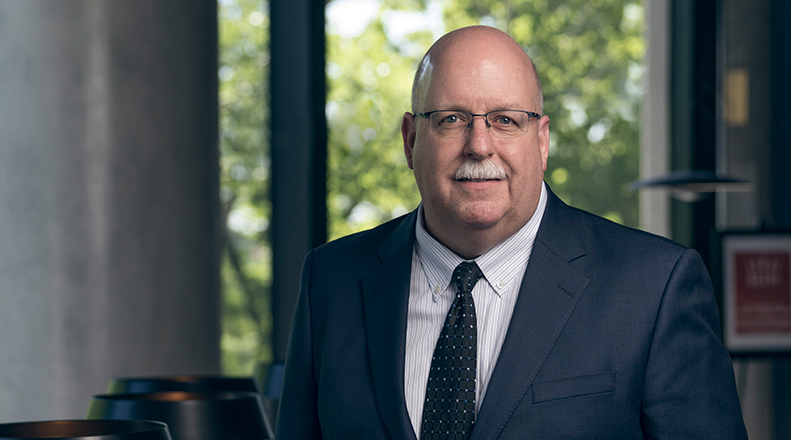 Third generation leadership - Kevin Sauder, CEO.
Sauder has been crafting furniture for the American consumer for nearly 90 years. Our company has a family-run
history
of determination, ingenuity, and dedication to making good furniture affordable, which has helped make Sauder the leading producer of ready-to-assemble (RTA) furniture in North America.
Sauder Commercial Office™ furniture is manufactured with that same devotion – but with enhancements. It's specifically designed and tested to perform in commercial office settings, offering an upgrade in configurability and durability over our standard home office product line.
Look for a range of styles from unified professional to eclectic residential and everything in between, all tested to ANSI/BIFMA commercial grade.