Performance Standards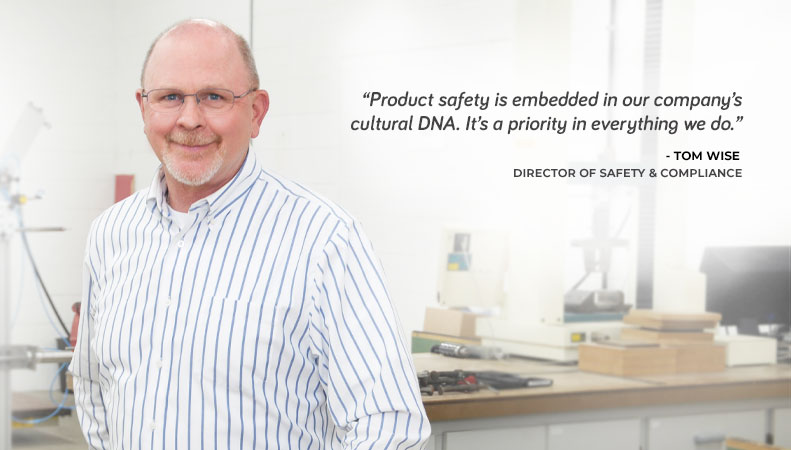 Product Testing and Safety
When it comes to our products, we're committed to durable solutions – without compromises.
Consumer safety is (and always has been) a top priority for Sauder. For commercial office, that commitment extends to meeting exact performance standards for end-use. All Sauder Commercial Office™ furniture meets or exceeds BIFMA standards, a measurement which provides a common basis for evaluating the safety, durability, and structural performance of furniture products intended for use in environments such as commercial office, institutional, educational, or home office.

From the structural integrity of our product designs to our rigorous internal product testing, you can rest assured you're purchasing commercial office furniture that meets or exceeds the highest standards for safety.