Blogger Confidential: Kari & Caitlin
We often hear that it's hard to balance both a beautifully styled space and one that keeps clutter organized and out of sight. But we promise, to achieve a clean and
magazine-worthy home
, you don't need to purge all your belongings! It's more about using the space wisely and strategically showcasing certain items.
When it comes to charmingly styled and organized spaces, two fabulous bloggers come to mind —
Kari
and
Caitlin
. Just take a peek at Kari's
spa-like bathroom organization
. She proves that an organized space doesn't mean
hidden
. Even her toilet paper is out on display (and looking as cute as TP could possibly look!).
And we don't know about you, but
home office spaces
— especially ones that are used frequently — can be difficult to style while keeping them functional. Caitlin, though, shows that you don't need a bookcase to
contain that office clutter
— but we'll get to the details about that below!
So what are their tips and tricks for styling their spaces in ways that balance charm and function? Luckily, we were able to chat with these lovely ladies as part of our
Blogger Confidential
series.
Let's get to know them, shall we?
What would you call your personal style? And how did that start to develop?
Kari Sweeten of
U Create
I always seem to lean toward a more
traditional style
when designing and decorating our home. I also love bright colors but usually use them in accessorizing the room to give the space a pop of color. It's important to me to have a comfortable, cozy feel in our home, and a traditional style fits this mold the best!
Caitlin Kruse of
Style Within Reach
Oh boy, my personal style is always evolving! I'd like to think of it as refined organic infused with
pops of color
. I like clean
color palettes
with lots of neutrals but also love to inject color into a room, whether it's with plants, artwork or rugs. Over the years, my style has really changed — I used to use a ton of color in my rooms but found I was more and more drawn to cleaner, more muted color palettes, so I started incorporating that style into my home.
Kari, what's your most coveted design element or piece in your home?
My simple photo wall in my living room is definitely the design element that gets the most compliments when people come to visit. The crisp white colors mixed with the family photos makes for a great conversation piece as well!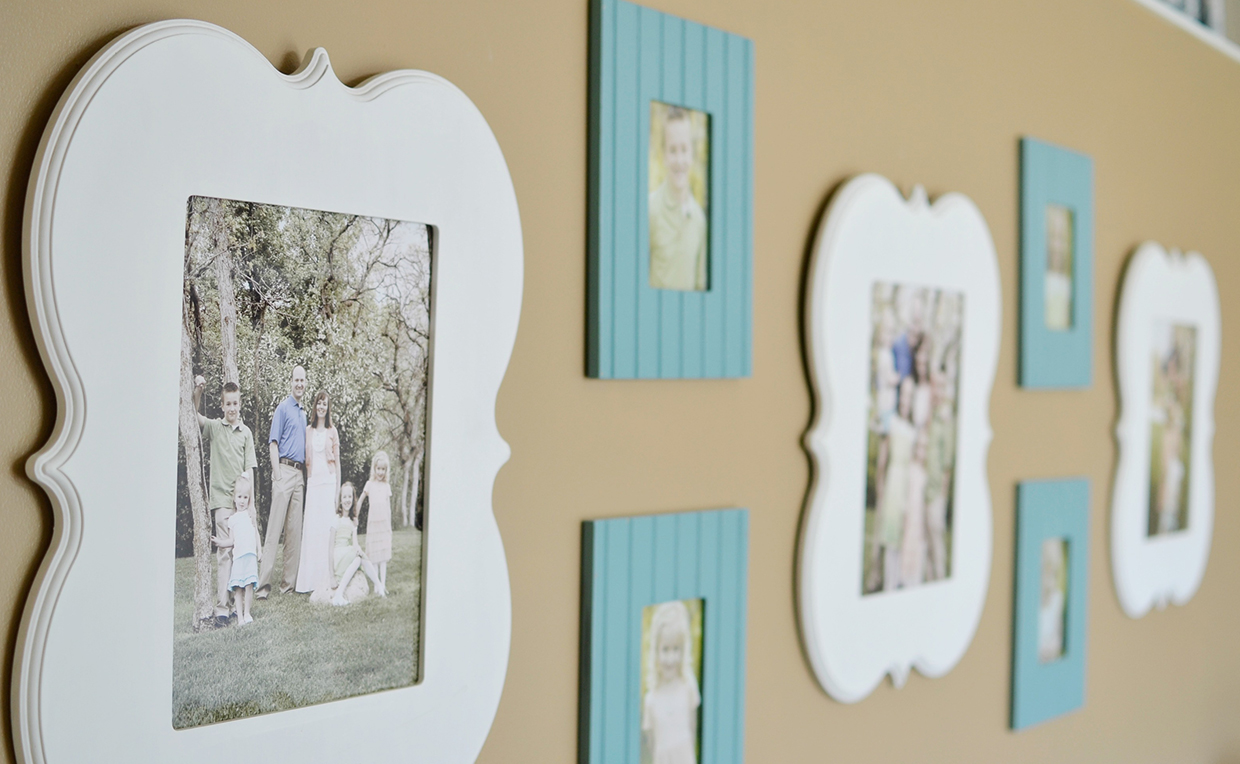 What a great way to infuse some personal elements into a space.
What about you, Caitlin? Do you have a design element or piece that you couldn't live without?
I love my
Moroccan wedding blanket
(also known as a "handira") and the vintage rug also pictured there. My
Society Social bar cart
is also a favorite!
If we were ever house guests in Caitlin's home, we may never leave!
We all know that, sometimes, home DIY projects don't turn out the way they're supposed to. Kari, any stories to share?
Definitely when I decided to paint my own kitchen cabinets instead of hiring it out to the pros! I painted my cabinets white and coated them with an oil-based sealer. Oh, my word. They turned a disgusting yellow color and I was devastated! I learned my lesson to hire the work out on a huge project where you don't have expertise.
Caitlin, I hope you haven't had any similar experiences! Can you tell us about any furniture piece or décor item you've used for something other than its intended use?
I use shower curtains all the time for new uses — table runners or cloths, to cover round tables and to upholster
pillows
and
chairs
. They are so affordable and you can find some really great
patterns
and fabric!
Now, one of the reasons we love your styles so much is that you balance beauty and function so well. Can you both share an example of this?
Kari:
Sure. My husband and I turned an old
dresser
we purchased from a
thrift store
into an entertainment center for our family room. The drawers provided lots of storage for blankets and electronics. It looked amazing in the room with
vintage knobs
and a pale blue paint.
Caitlin:
A great example would be
my office
. My
Sauder Storage Credenza
is such a pretty statement piece that can easily be styled but is also functional. All of the boxes hide tons of office and craft supplies, samples for my wedding clients, styling props — you name it!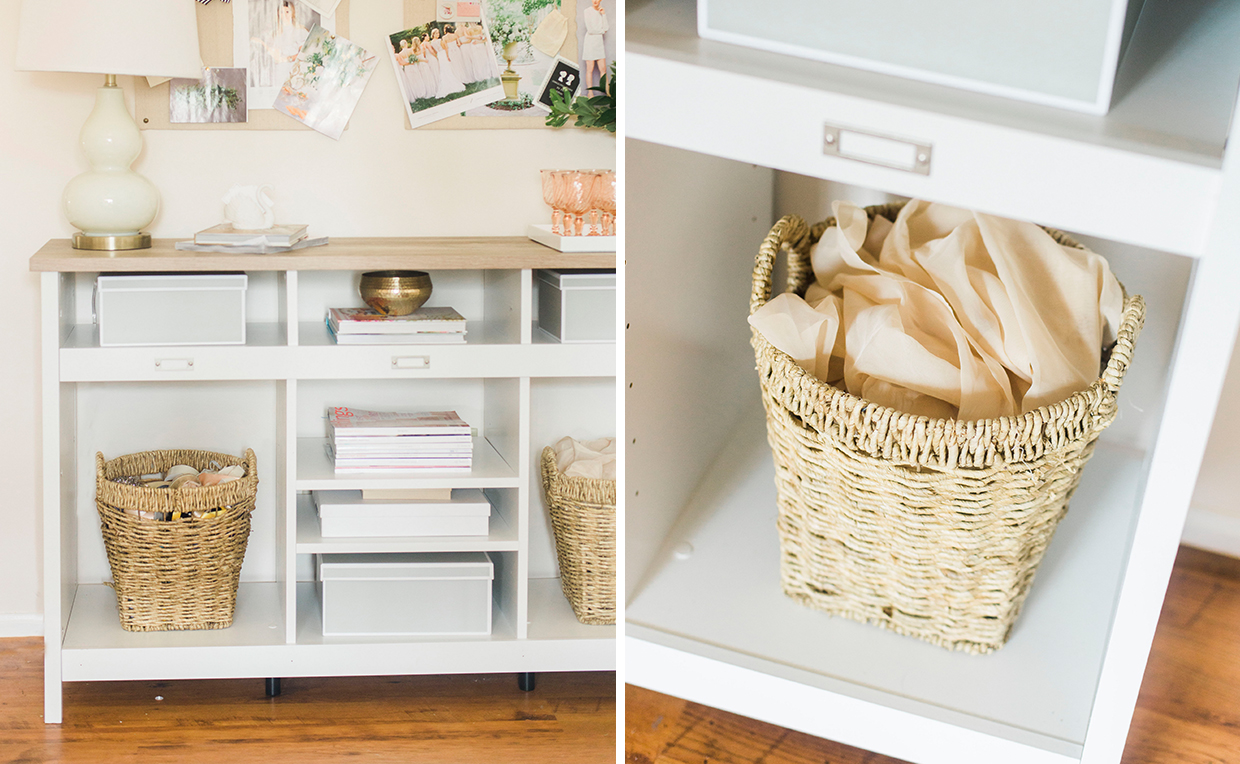 Why stop here? Head over to the
Put Together Lookbook
for even more functional style inspiration. And have you been by our
Pinterest page
lately? We're always posting new style ideas (like this
Summer Time Inspiration board
).