Awards + Patents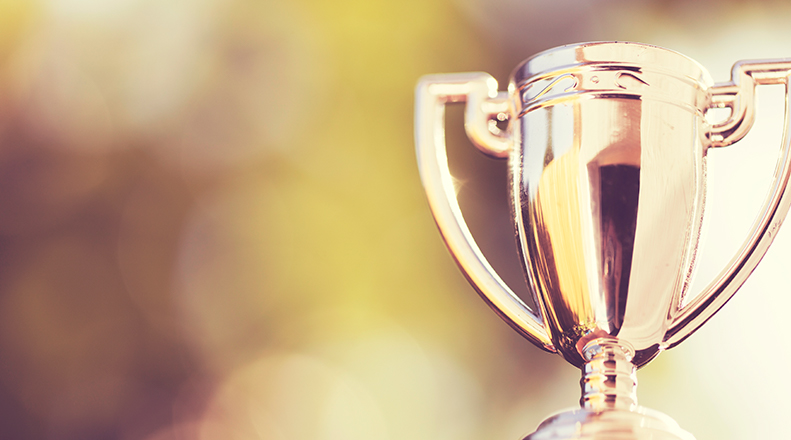 Why, thank you
There's nothing wrong with a little third-party validation. It just furthers our commitment to all we aim to accomplish. Sauder Woodworking Co. is proud to be recognized for our achievements in environmental sustainability, innovative product design and customer service.
Environmental Awards
+
-
Sustainable business practices and social responsibility. Sauder has a long history of promoting both with flexibility, insight and an insatiable appetite for learning.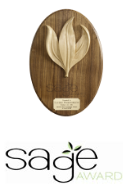 2011 Sage Award
American Home Furnishings Alliance

Product Design Awards
+
-
The industry loves them. And we love the industry for loving them. Sauder's in-house designers create some of the freshest styles and fashions in the business.
---
2007 Best in Category
Vizio Collection
Housewares Design Awards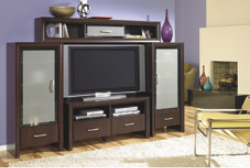 ---
2003 American Furniture Award
Harbor View Collection
Home magazine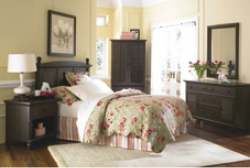 ---
1999 Design Best of Show
Series 3000 Office
NeoCon World's Trade Fair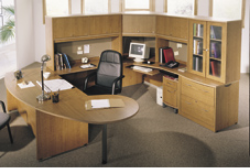 ---
1998 American Furniture Award
Mission Executive Desk
Home magazine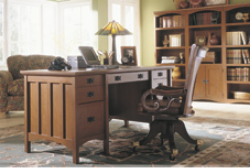 ---
1996 Pinnacle Award
Monarch Computer Workcenter
American Society of Furniture Designers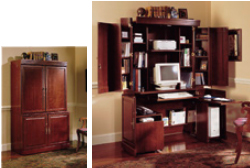 Service Awards
+
-
Sauder's friendly and knowledgeable customer service staff is highly regarded not only as the best in the industry but also a leading contact center in America. Simply put — we know our stuff.
Retail Awards
+
-
As a prominent supplier to many regional and national retailers, Sauder is pleased to be recognized for the best quality, service and overall performance to our customers.
2012 Award of Excellence
Valu Home Centers
2011 Partners In Progress Award
Sears Canada
2007 SPARC Award
Retailing Today
2006 Furniture Vendor of the Year
Office Depot
2006 Partner Award of Excellence
Target
Patents
+
-
Innovation? You bet. With more than 50 furniture design and utility patents since 1953, Sauder continues to pioneer the pursuit of original furniture solutions.
RTA Furniture

---

8206054
COUPLING
6/26/2012
8147162
COUPLING
4/3/2012
7780018
LOCKER ORGANIZER
8/24/2010
7448117
CORNER ASSEMBLY
11/11/2008
7255236
SHELF ASSEMBLY
10/14/2007
7246561
ADJUSTABLE FURNITURE ASSEMBLY
7/24/2007
D516344
FURNITURE LEG
3/7/2006
D514518
POWER AND COMMUNICATION HUB
2/7/2006
6988628
CLOSET STORAGE SYSTEM
1/24/2006
D511636
FURNITURE LEG
11/22/2005
6923684
POWER HARNESS HAVING MULTIPLE UPSTREAM USB PORTS
8/2/2005
D507428
MODULAR ENTERTAINMENT UNIT
7/19/2005
D495163
ADJUSTABLE TELEVISION STAND
8/31/2004
D493426
POWER AND COMMUNICATION HUB
7/27/2004
6585336
DRAWER SLIDE HAVING ADJUSTMENT DEVICE
7/1/2003
D466720
CORNER COMPUTER WORKSTATION
12/10/2002
6413007
JOINT ASSEMBLY
7/2/2002
6283563
FURNITURE UNIT
9/12/2001
6179515
BRACKET ASSEMBLY FOR MAINTAINING A MITER JOINT
1/30/2001
6142700
JOINT FORMING DEVICES
11/7/2000
6099096
DOOR ASSEMBLY FOR A CORNER CABINET
8/8/2000
6033046
DOOR ASSEMBLY FOR A CORNER CABINET
3/7/2000
5938306
CABINET AND DOOR ASSEMBLY
8/17/999
5906453
JOINT FORMING DEVICES
5/25/1999
D409855
WORKSTATION
5/18/1999
5878984
FOOT FOR AN ARTICLE OF FURNITURE
3/9/1999
5820238
CABINET
10/13/1998
5788395
JOINT FORMING DEVICES
8/4/1998
5785400
DUAL DRAWER SLIDE ASSEMBLY
7/28/1998
5772353
HOUSING FOR JOINT FORMING DEVICES
5/30/1998
5671985
DRAWER INTERLOCK ASSEMBLY
9/30/1997
5641240
DRAWER BRACKET
6/24/1997
5597221
DRAWER ASSEMBLY HAVING INTERLOCKING MEMBERS
1/28/1997
5558418
FURNITURE ASSEMBLY FOR A COMPACT DESK
9/24/1996
5499886
COUPLING ASSEMBLY FOR FURNITURE COMPONENTS
3/19/1996
D340152
ENTERTAINMENT CENTER
10/12/1993
D337454
ENTERTAINMENT UNIT
7/20/1993
D330124
COMPUTER WORK STATION
10/13/1992
5147122
TAPE STORAGE RACK
9/15/1992
D337456
ENTERTAINMENT CABINET
5/28/1991
4999865
FOLDABLE BED ASSEMBLY
3/19/1991
4973187
FURNITURE ASSEMBLY
11/27/1990
4902164
MITERED JOINT ASSEMBLY
2/20/1990
4323615
LAMINATED ARTICLE
4/6/1982
4097100
PANEL ASSEMBLY
6/27/1978
4089721
METHOD OF MAKING LAMINATE
5/16/1978
2650147
KNOCKDOWN TABLE
8/25/1953
Sauder Funeral Products

---

7404243
BIER ASSEMBLY
7/29/2008
D571975
BIER DESIGN
6/24/2008
7386923
LATCH FOR CASKET LID
6/17/2008
D571523
BIER DESIGN (WITH DOORS)
6/17/2008
7380316
CASKET LID ASSEMBLY
6/3/2008
7356890
LEVELING BED FOR CASKET
4/15/2008