Blogger Confidential: Liz & Beth
"While I think it is important to know what one likes, finding the exact words that
box in
and neatly describe one's style is much less important." We couldn't have said it any better than Beth from
Home Stories A to Z
. Although it's nice to classify which
design or style playground you like to play in
, there's no reason to feel confined to one specific style.
That's one of the reasons we've loved working with bloggers for our
Put Together Lookbook
— each person has such a unique perspective on furniture and home décor, there's a seemingly endless variety of ways to create a personal style.
And we can't seem to get enough!
As part of our
Blogger Confidential
series, we'd like to introduce you to two more masterminds behind the inspired styles that drive our
Put Together Lookbook
. To start, we asked them both these get-to-know-you questions:
What would you call your personal style? And how did that start to develop?
Liz Fourez of
Love Grows Wild
My style is a bit of
rustic
farmhouse mixed with clean and simple elements from
modern
design. I love for my home to feel cozy and pieced together over time, but in a noncluttered way.
Beth Hunter of
Home Stories A to Z
If I had to describe my personal style, I would say it is new
traditional
with a touch of
coastal cottage
. I've always been drawn to home décor that exudes comfort, coziness, elegance, symmetrical arrangements, rich moldings and attention to woodwork.
Bloggers, start your design engines!
Liz, what's your most coveted design element or piece in your home?
My favorite piece has to be the rustic
farmhouse-style dining room table and benches
we built together as a family this year. We had an old antique dining set that was a little too
grandma-chic
for my taste, so we decided to build a massive table that would serve our growing family for years to come. We have such special memories doing this project as a family!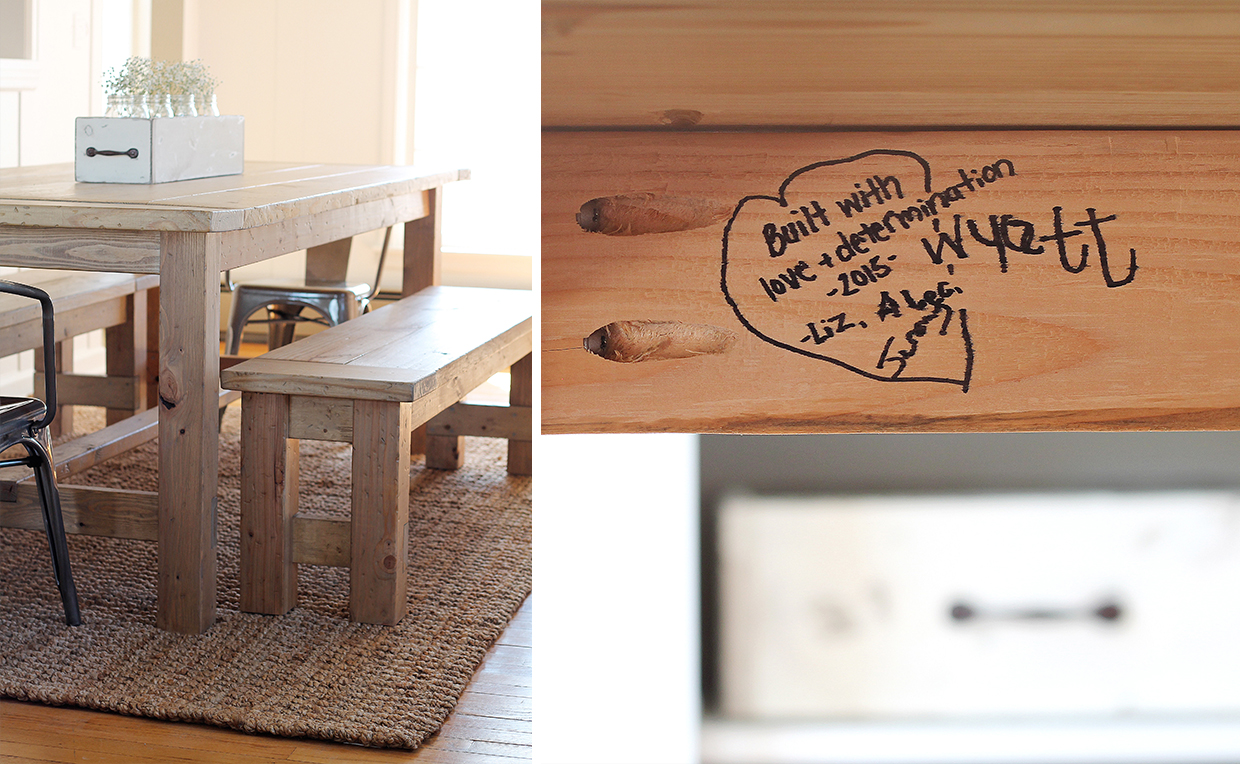 It's hard to believe this beautiful dining table and benches were built by hand!
Beth, it's your turn! What are your go-to
color combos
when styling a new space, or what color pair has your attention right now?
I just updated the lower level of our home for summer in a
gray, blue and cream color scheme
. I love the soothing
coastal vibe
of the updated space!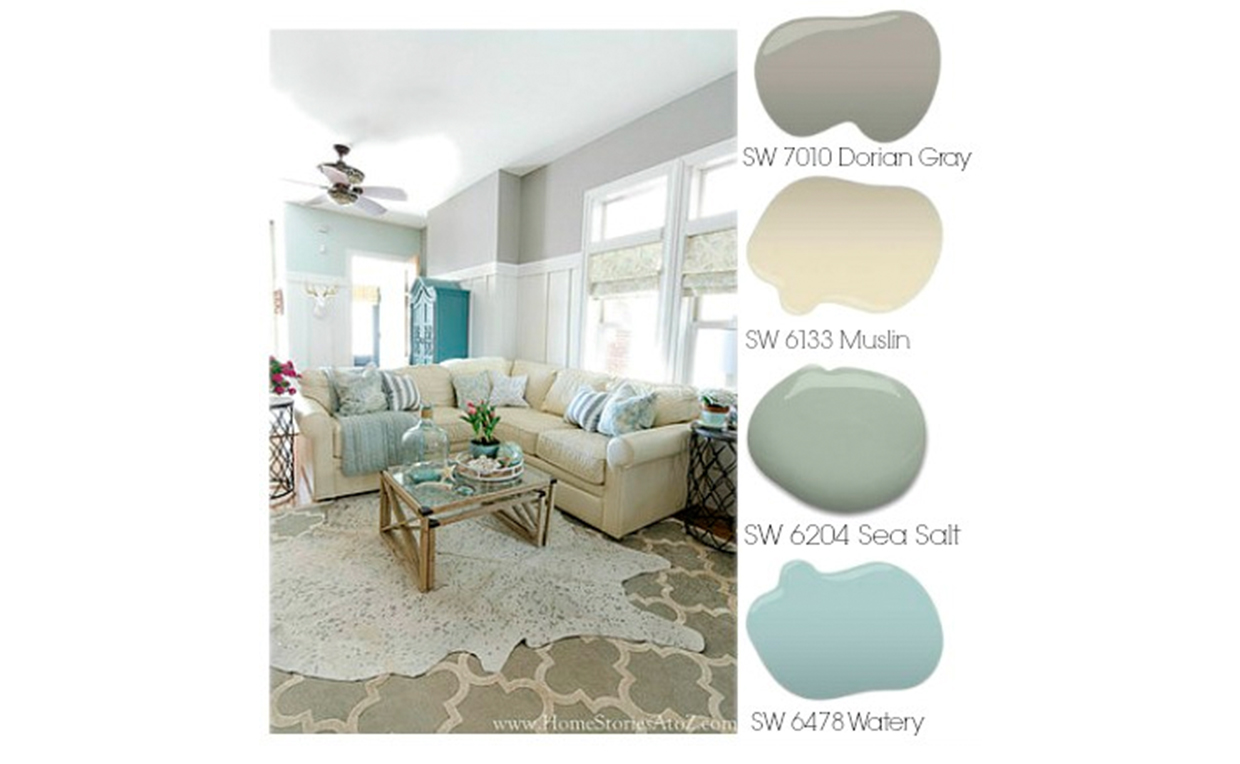 The color choices really set the tone for this cozy room.
Admit it, Liz: What's a style or home décor mistake you've made, and what would you do differently?
I've made TONS of mistakes over the years, but I think that's how you grow and learn more about your own design style! I started a makeover on my
home office
with a
modern glam
theme using lots of gold accents. Before it was even fully finished, I knew it wasn't for me! I love looking at photos of super modern glam design, but in my own home, I need a more shabby chic look. I swapped out a few of the more modern elements in the room, such as industrial pipe stools for some old metal chairs I found at an antique store. I think that the more risks and mistakes you make, the better your decorating style becomes!
Beth, what's your favorite room in your home, and why?
Kitchen living is a way of life for us. We spend a great deal of time during the day in the kitchen or near the kitchen. Our row home has a
very
open-concept floor plan, so the kitchen, the bar and the kitchen table are all high-traffic areas. When we remodeled our home seven years ago, I was committed to our previous home's color scheme of dark wood, reds and golds. Sadly, my commitment waned approximately one year later, and I ended up hating my cherry-colored cabinets, Tiffany-style light fixtures and screaming red walls. I felt panicky and sick over it. How could I justify the expense of changing everything in my kitchen when it was all brand new? But I hated it and it had to go. The transformation of my kitchen from what it was ―
to what it is now
― was a very slow and gradual process. I am proud of all the ways I "DIY'ed" my way to a kitchen I now adore on a budget that we could afford!
Goodbye, red. Hello, beautiful!
We've got one more
Blogger Confidential
headed your way, with another pair of creative thinkers who will be dishing out their décor tips and tricks. Can't wait that long for more inspiration? Head over to the
Put Together Lookbook
. That's also where you'll find more photos of
Liz's functional and fabulous entryway storage
and
Beth's dreamy kitchen redesign
.