Preserving stories of our past at Sauder Village
We like knowing where things come from. From the origins of our production process (
upcycled wood scraps
) to the
people
on the shop floor who make the furniture, we believe everything (and everybody) has a story to tell and a past to share.
So it should come as no surprise that our founder, Erie Sauder, had an affinity for history. You could even say he was a history buff (way back, before genealogy was cool). He was a true pioneer in more ways than one. And while you might think his legacy is laying the foundation of Sauder Woodworking, you're only half right.
In retirement, Erie took his passion for history and began a new venture — another of his legacies —
Sauder Village
.
History matters
Erie knew about hard work. He knew that those who came before him worked hard, too, and that neither he nor his ancestors would have had any luck without a little innovation and a whole lot of perseverance.
So after retirement from Sauder Woodworking, he decided to put his inventiveness to work by helping tell the stories of the past. He opened an experiential, hands-on, living history museum. Erie knew there was no better way to understand history than to live it.
Learning by living history
Creating a place where history comes alive in an interesting and engaging way (two words that don't often describe history), would be hard. But Erie was up to the challenge.
To do it, he highlighted traditional historic trades, like broom-making, spinning, weaving and tinsmithing, alongside modern trades, such as
blacksmithing
,
pottery
and
glassmaking
. He created a walking tour through a native and pioneer settlement and an early 1900s homestead. He asked volunteers to help run the museum, invited local schoolchildren and held educational adult workshops. Erie decided learning would be fun at Sauder Village.
A good idea that grew
Just like Sauder Woodworking, Sauder Village was a big vision that had to start small. From 1976, when it opened with only a few historic buildings, to today, with a
235-acre
(and growing) village, Sauder Village continues to embrace history under the leadership of Erie's granddaughter, Debbie Sauder David.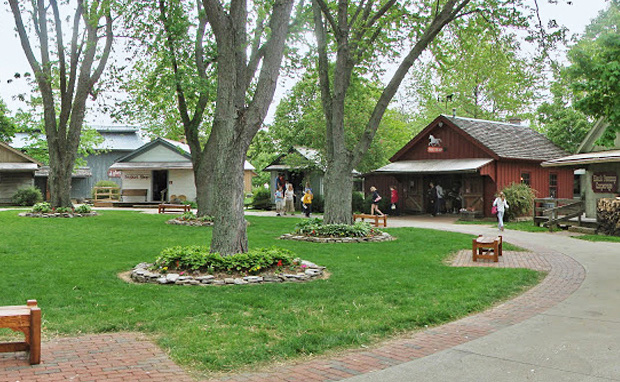 With more than 40 historic buildings (homes, craft shops, farms, gardens, community buildings, you name it!), Sauder Village continues to stay true to Erie's mission of educating through exploration. Every day, visitors experience things the way their ancestors did — whether it's using a
spinning wheel
to turn wool into yarn, or cooking root vegetables over an open fire. And through its
Junior Historian program
, Sauder Village helps get the next generation of history buffs ready to tell the story of their ancestors.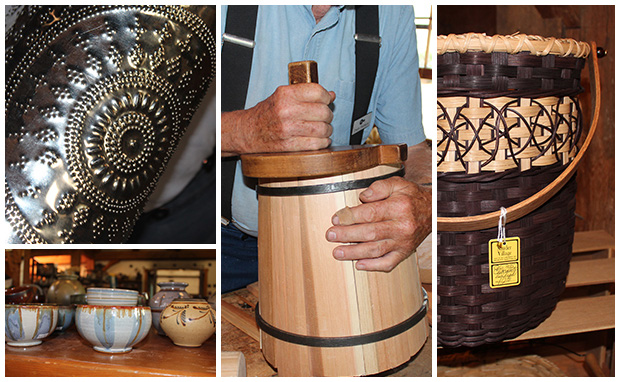 Handmade historic crafts are made daily at Sauder Village to help preserve history.
Because, like Erie once said, if we don't preserve this tangible history, it will be lost forever.