Time to entertain: 5 tips for creating a modern dining room
It's no secret that formal dining rooms are becoming more uncommon, especially when that space can be used for something else like a
home workspace
. Plus,
smaller spaces
and apartment living are the norm, meaning designated dining rooms are hard to come by. However, just because there may not be space for one doesn't mean you can't have a place to wine and dine with friends and the family.
Gather up your wine glasses and hunt down that cheese plate because these 5 tips will help you create a modern dining room, regardless of size, that'll ensure you're the hostess with the mostest:
1. Start simple. Stick to the essentials
. A basic
dining table and dining chairs
are really all you need to start with. Before you go nuts with extra display cabinets or elaborate table settings, add some simple décor pieces like a
glass bowl centerpiece
or elegant table runner and go from there.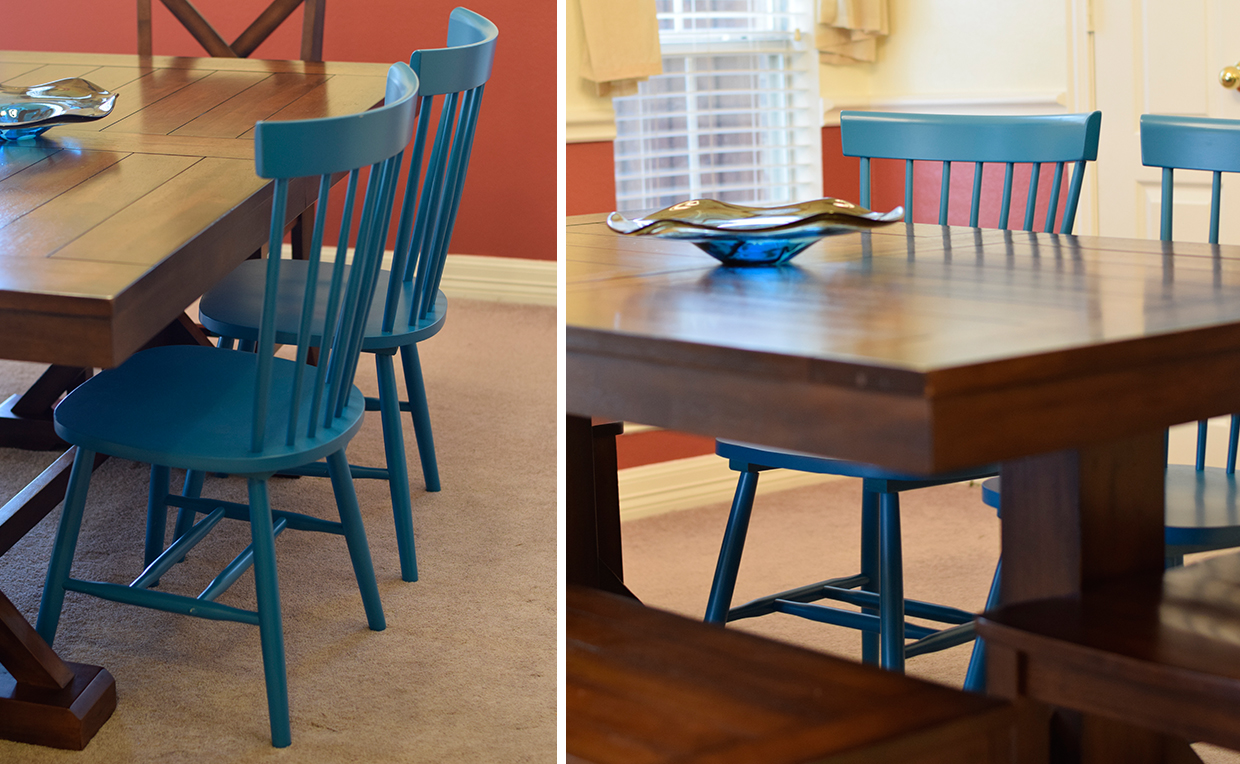 2. Create an intimate setting with a smaller footprint.
In today's modern design world, smaller is often better. Dining tables have changed to reflect this. Chances are, if you're in a small space, your
table
offers a more intimate
entertaining experience
.
Dinettes
have a much smaller footprint and work great for both a formal dinner with the parents or a Friday night gathering with friends.
But if you do happen to have the whole crew over, try this tip: Top your small table with an old towel or sheet to create a protective "cover" and then
lay a larger piece of plywood over
to create a faux top. Cover it with a table cloth, and voilà! You've got yourself a bigger table. If all else fails, dig out a few small card tables, dress them up with fancy linens and make separate smaller tables around your living space for a more intimate dinning atmosphere.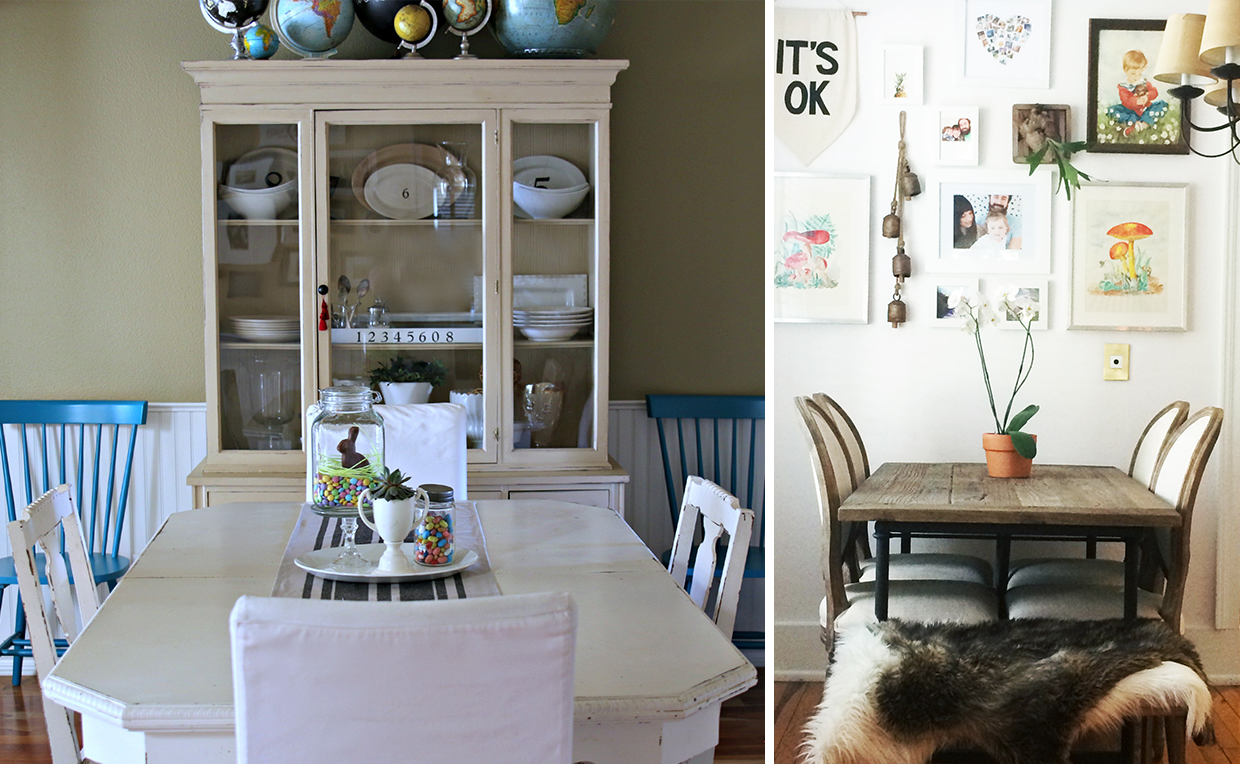 3. Use a variety of unique seating options.
A modern entertaining space doesn't need to be matchy-matchy. Choose
interesting or unique seating choices
that have colors and various elements to complement each other. Even
accent chairs
and
stools
can be considered. Eclectic seating makes for an interesting setting in and of itself.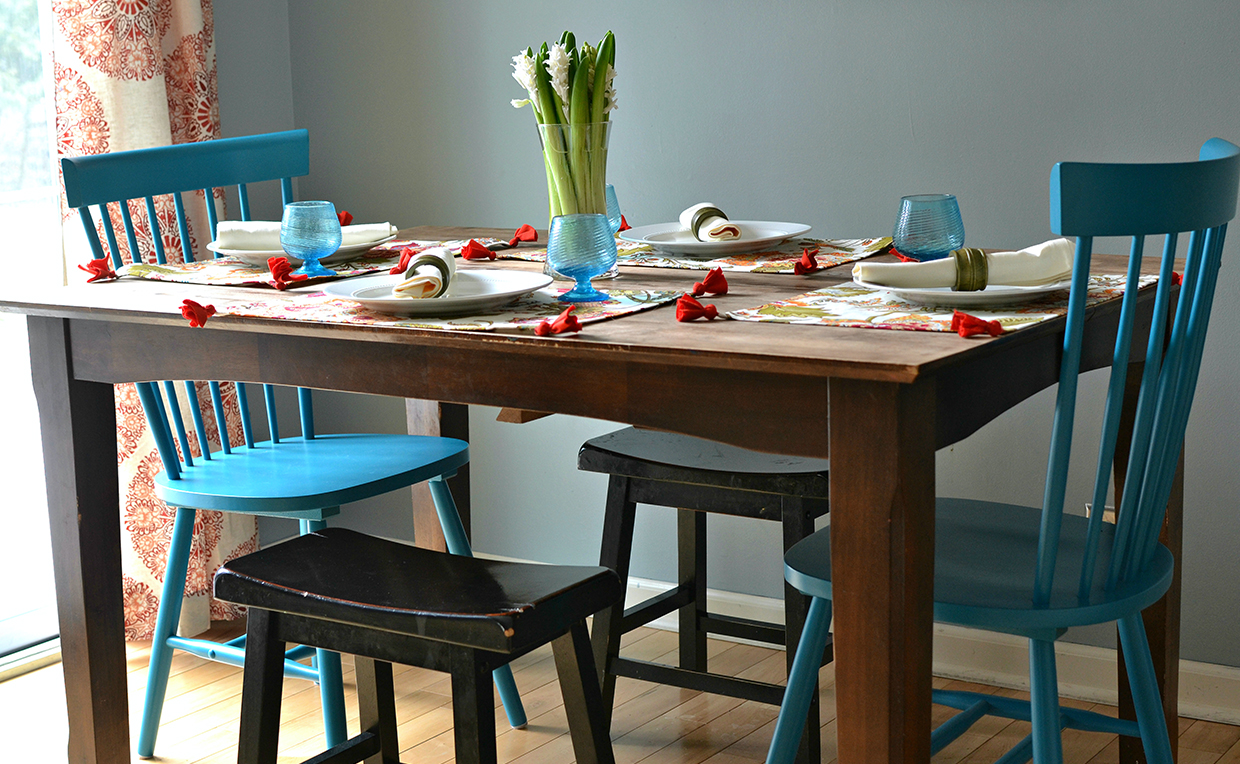 4. Add ease (and style!) with additional storage.
Keep everything you need within arm's reach. You can do this by adding a
gourmet stand
or a
bar cart
. Both are perfect for displaying glassware, wine and
liquor
. Even better, use this space for serving appetizers or as a mix-your-own-cocktail station. This will keep guests out of your way as you finish the last-minute preparations and can keep them moving around your space instead of congregated in one small corner of the room.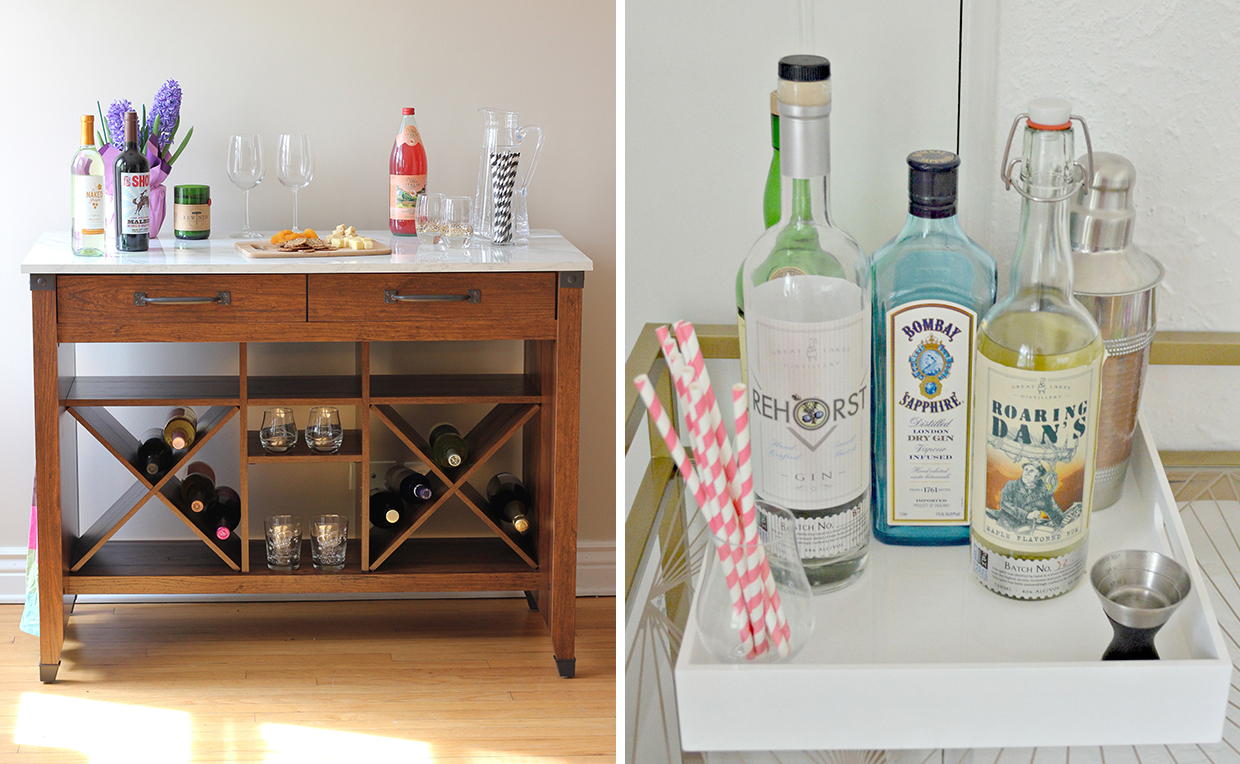 5. Bring the space to life with plants and natural elements.
When Ma and Pa come over for dinner, prove you're a functioning adult by having houseplants that aren't half-dead. Modern spaces often feature natural elements like a
vase of flowers
or additional plants. Fill empty corners with taller houseplants like a
ficus
or
snake plant
. As for the dining table,
succulents
make for
great centerpieces
. Bonus? They're some of the lowest-maintenance plants out there!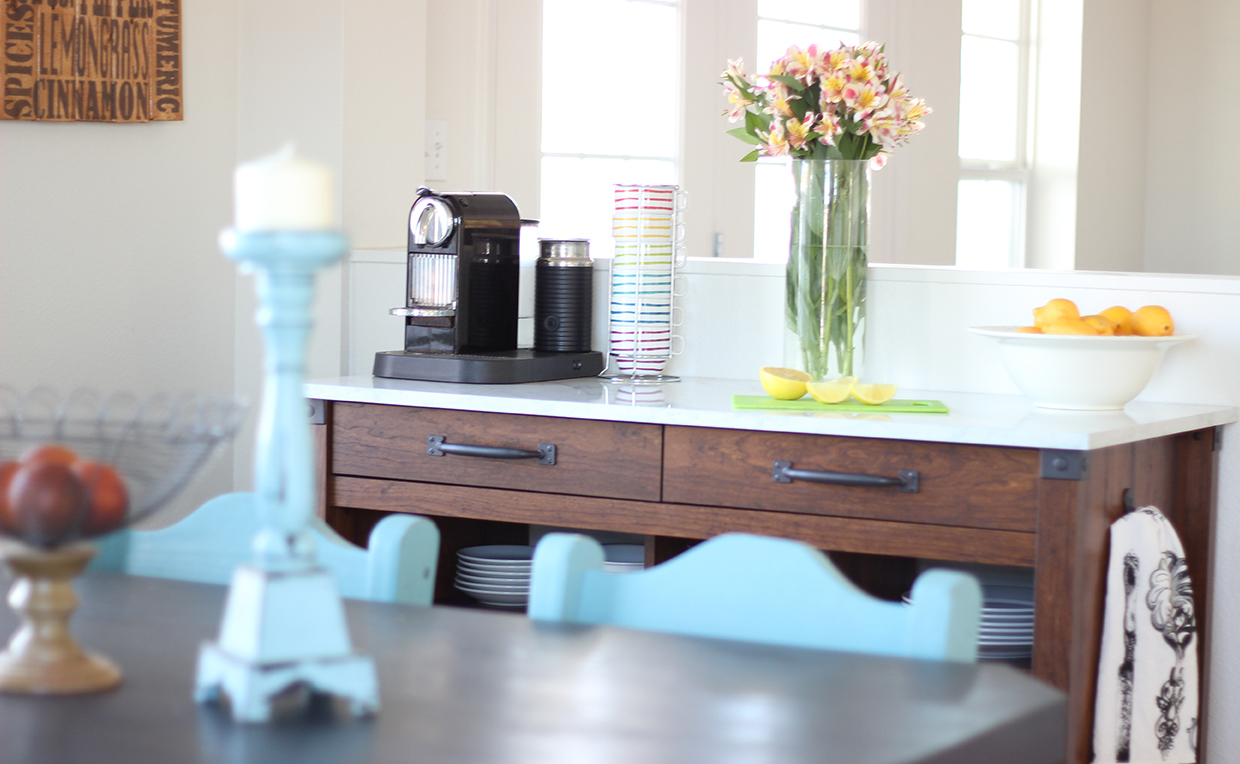 So even though we can help you create a warm and inviting
modern dining room
regardless of size, the food is all on you! Take these tips to style your own unique dining area that brings your guests together and creates the kind of memories that'll make you smile.
Even though this was the last post in our
"Time to Entertain" series
, the inspiration doesn't stop here. Check out our
lookbook
for other great living space ideas like
this colorfully modern table
or this
credenza that can be used four different ways
.
Top images by
Envision Pretty
(left) and
Krystal's Kitsch
(right).