Winter Color Forecast
Visit any elementary classroom this time of year and ask what the colors of the season are. I'm willing to put money on the response you'll get — red and green. If you're a true traditionalist, red and green might be your sole winter color palette. But if you're anything like me, you're yearning for a little more variety and something to get you through
all
of the long, cold winter months — not just the holidays.
Luckily, this winter we're seeing a diverse color palette that's a continuation of our
fall color forecast
. These colors will likely be around for a while, but as the seasons change, the color palette will subtly shift to more wintery hues. Here's how we see it playing out in the coming (chillier) months.
PINK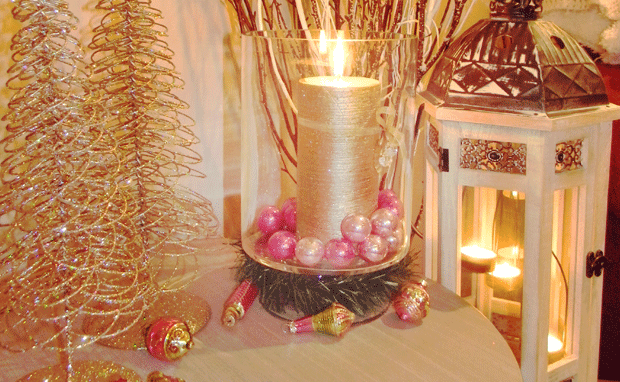 Instead of bright and bold pinks like we saw in the
fall color forecast
, we'll see softer, more subtle variations of salmon and rose in winter.
Wintery pastel and powdery pinks
mix well with white and other neutrals for warm, wintery décor.
How to "winterize" it:
To create your pretty-in-pink
winter wonderland
, consider incorporating
vintage glass ornaments
in pink shades throughout your decor. Dig through your grandma's old ornaments and add in some baubles from the
1920s
, '30s, '
40s or '50s
to centerpiece or mantle displays. For the DIY type, add soft pinks to natural items, like
pinecones
.
GOLD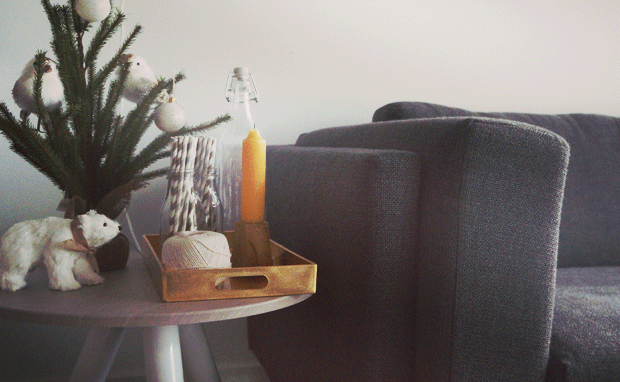 Warm metallics add glitz and glamour to winter décor. This season, metallic finishes are transitioning from copper and pewter to gold and brass finishes. What stands out about this color trend is how versatile it can be. In the right setting, flashes of gold can give a sleek,
ultramodern and elegant appeal
. At the same time, adding gold glitter can be a funky way to spruce up (no pun intended) old décor.
How to "winterize" it:
If you're going for the glam effect, add some
gold-accented pillows
or try your hand at
gold-leafed antlers
. If you're looking to be a little more flashy this winter,
add gold glitter to jars or vases
, spray decorative branches with gold paint or create
gold glitter silhouette art
.
BLUES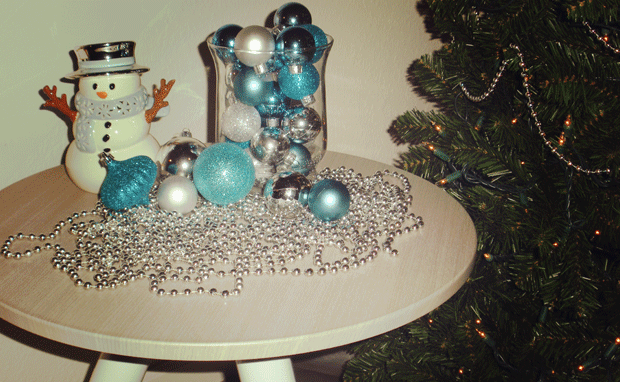 Like the pink palette, colors of the sea are becoming paler for the winter months. Instead of bright tones like
peacock
,
deeper blues
with hints of purple or berry are taking over. At the same time, smoky winter pastels, like
pale blue
and mint green, are soothing and stylish this season. Mixed with gold accents, this color trend helps create a sophisticated palette for the chilly winter months that's not exclusive to the Christmas holiday.
How to "winterize" it:
Play with
blue mason jars
in your décor this season. Add
pine boughs
to these blue-tinted mason jars for a centerpiece or mantle display that'll last you through the New Year. Feeling crafty? Try your hand at these
frosty salted pillar candles
, which are another great seasonlong display for after the holidays are through.
So what's your take on the winter color forecast? Will you try something new with pink, blue or gold this holiday season, or stick with tradition?