Craft room organization: Craft Pro Series Collection spotlight
If you're a crafter like
Jenni Radosevich
from
@ispydiy
, you know finding room to store your growing collection of supplies is an ongoing challenge. With future projects in mind, Jenni turned a small room in her home into a crafter's playground. Using pieces from the
Craft Pro Series Collection
, Jenni organized her craft supplies, put frequently used items on display and created a functional (and beautiful) workspace.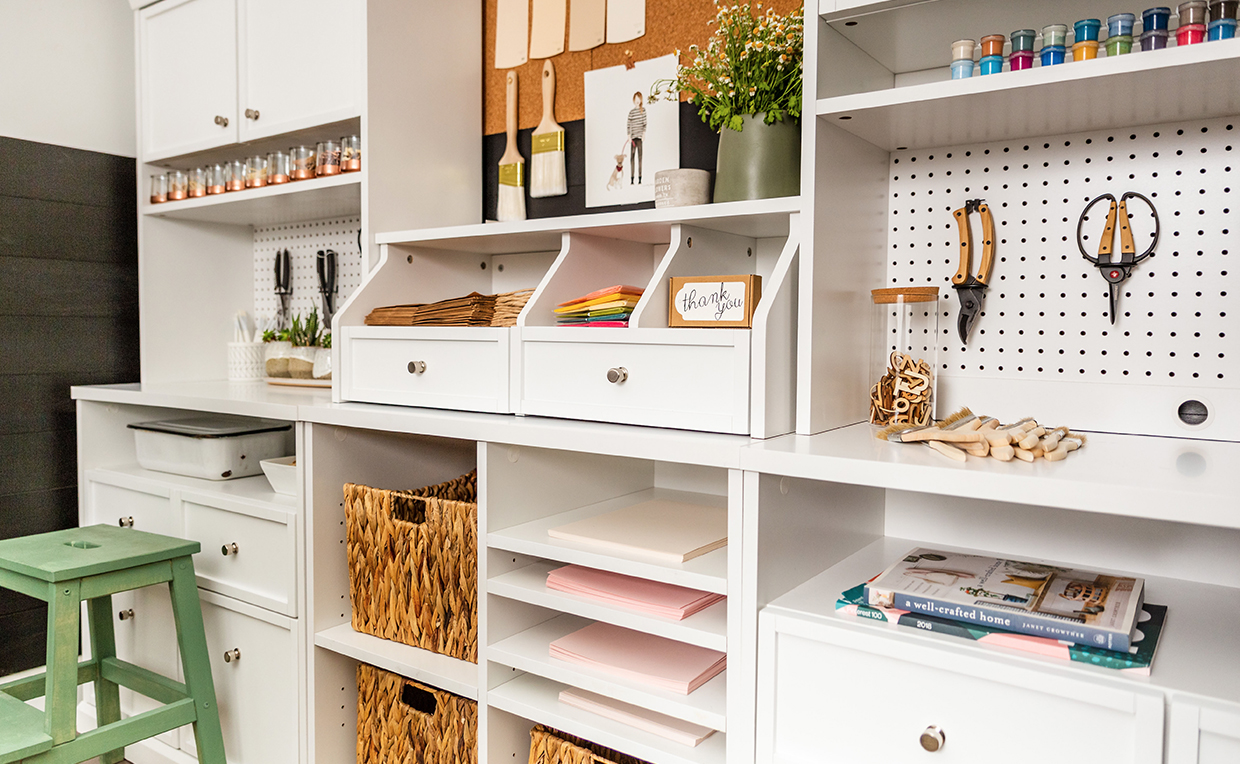 Taking advantage of the mix-and-match storage solutions, Jenni chose seven Craft Pro Series pieces to fill her small, 8-foot by 10-foot space. The interchangeable bases and hutches combine to fit most spaces for any level of crafter, with a combination of open and closed storage for all types of supplies. All cabinets include durable, heat- and stain-resistant melamine tops.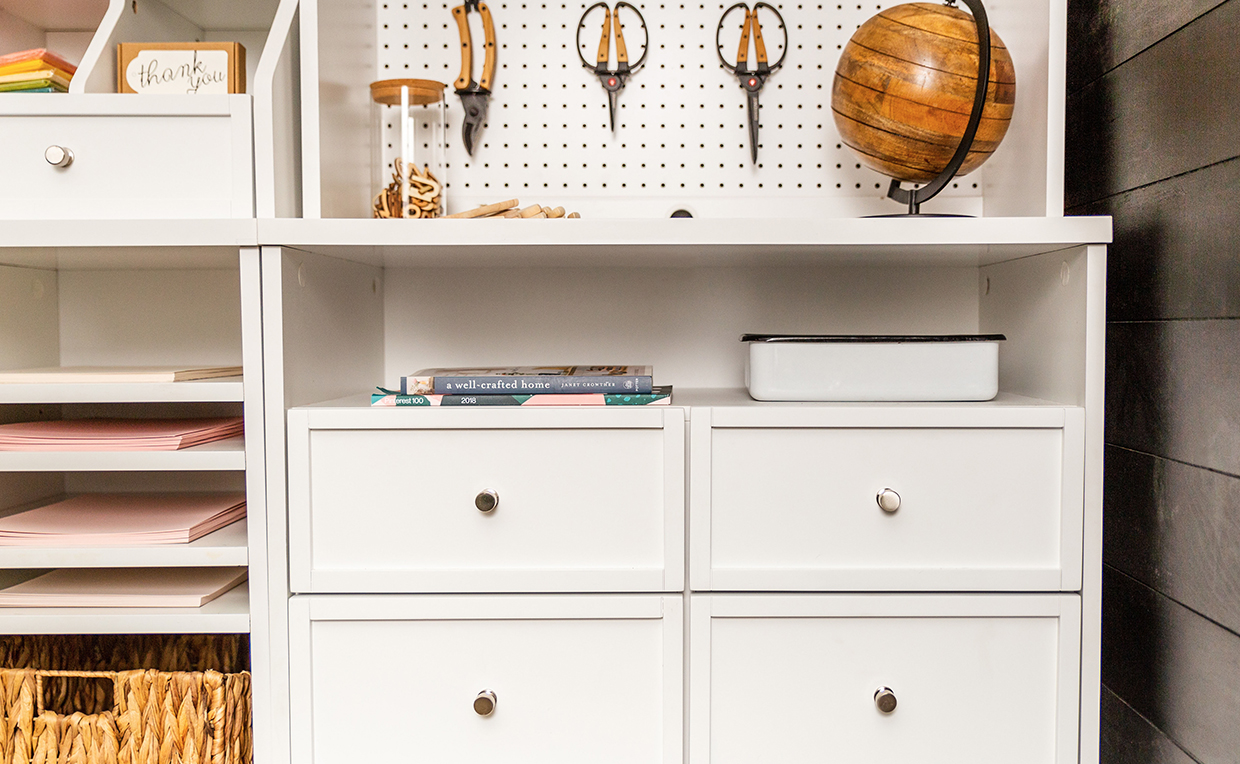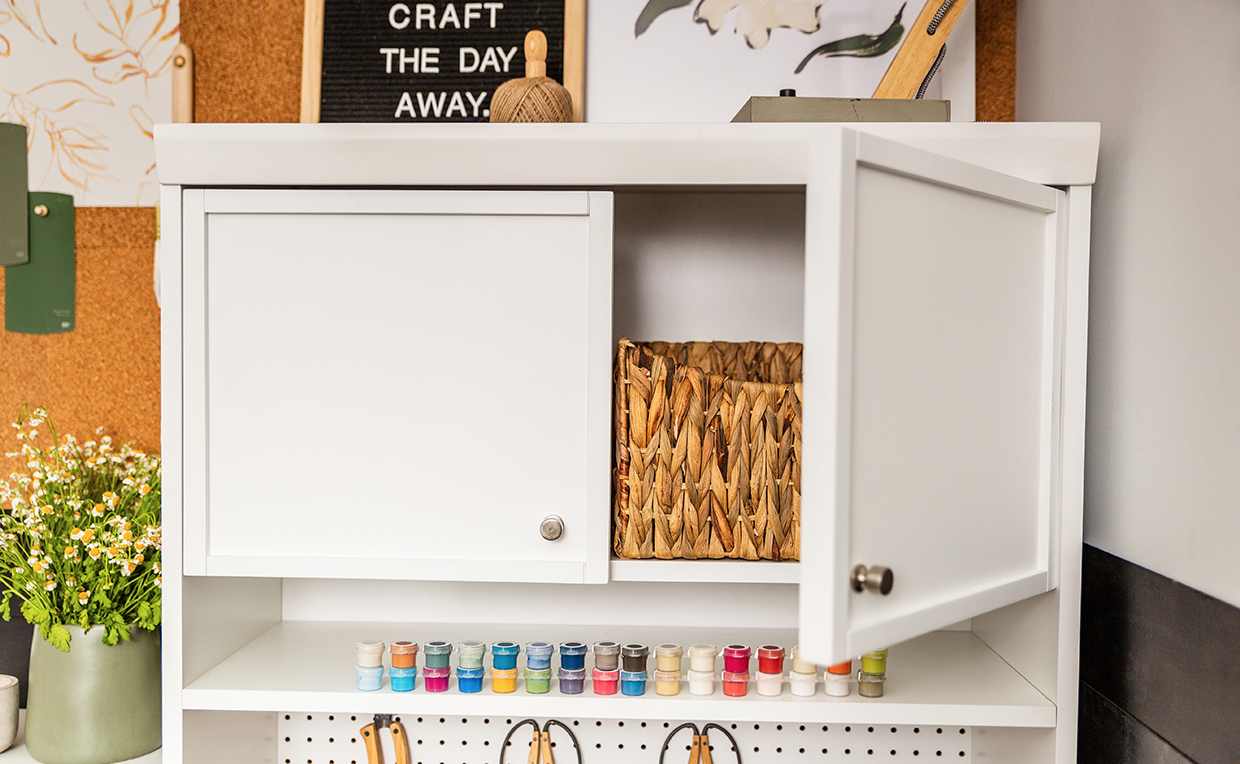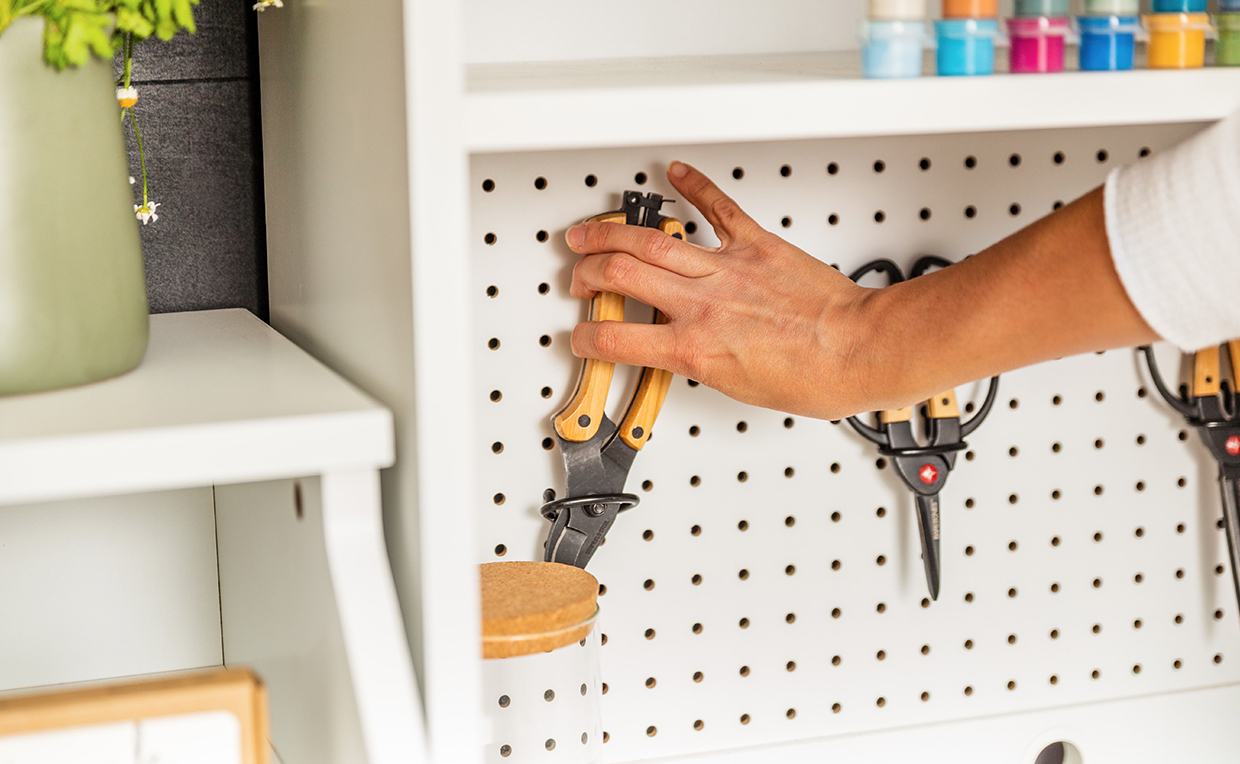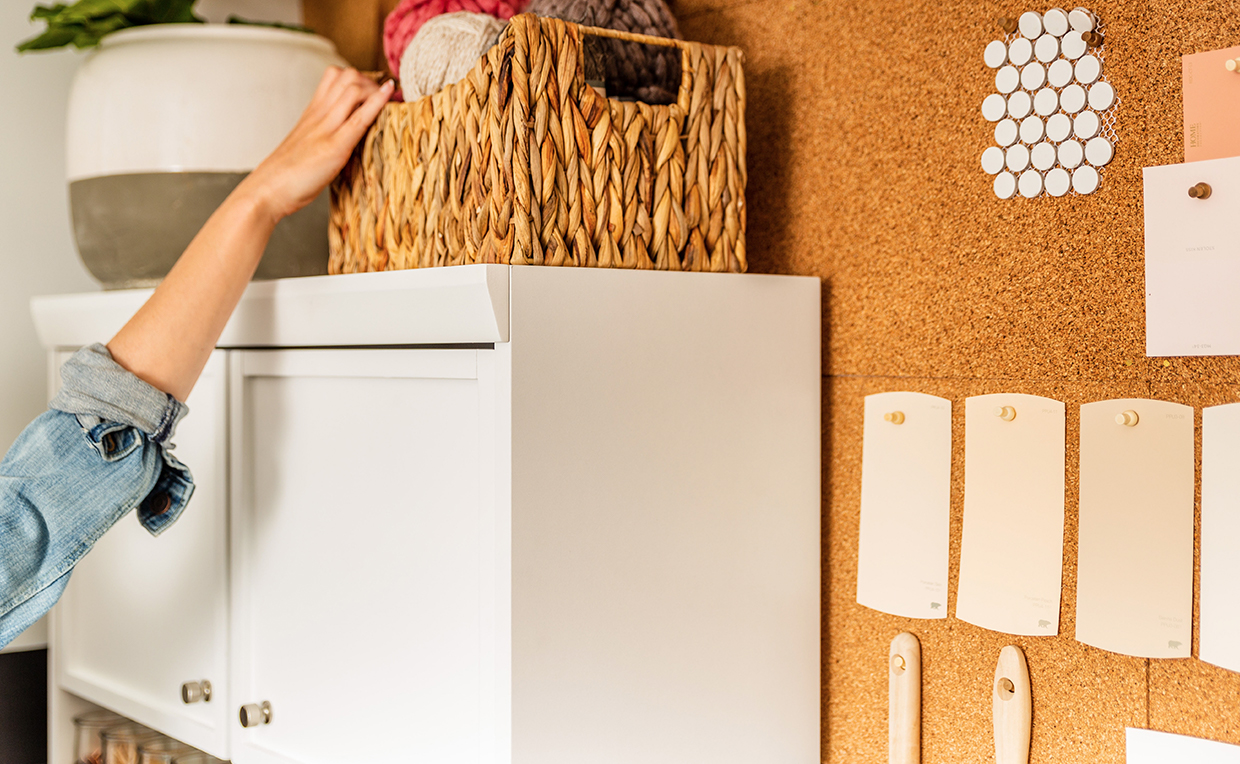 Even when stacked on the storage cabinet, the top of the hutch is easy to reach (no step stool needed!). It's a great spot for storage baskets — to store bulky items like a sewing machine or to decorate with an inspirational art piece!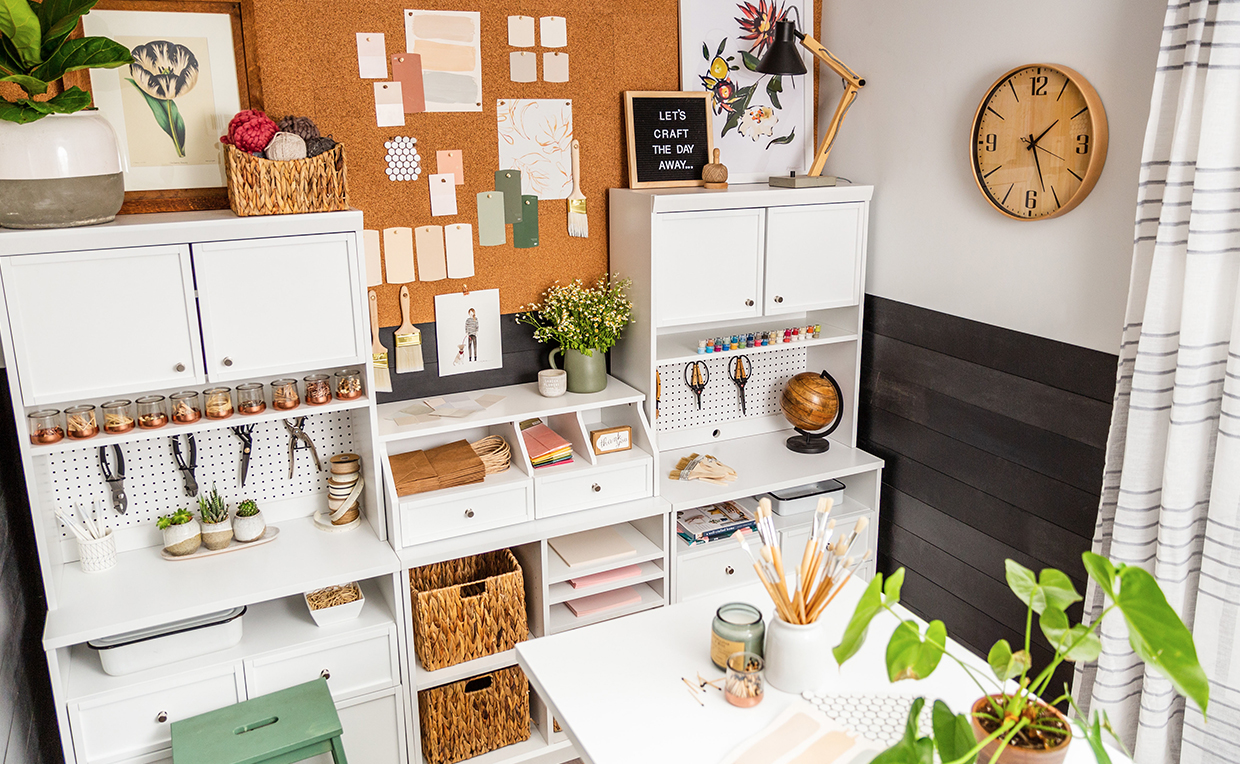 The short organizer hutch is the perfect grab-and-go solution or mail center for the Etsy seller.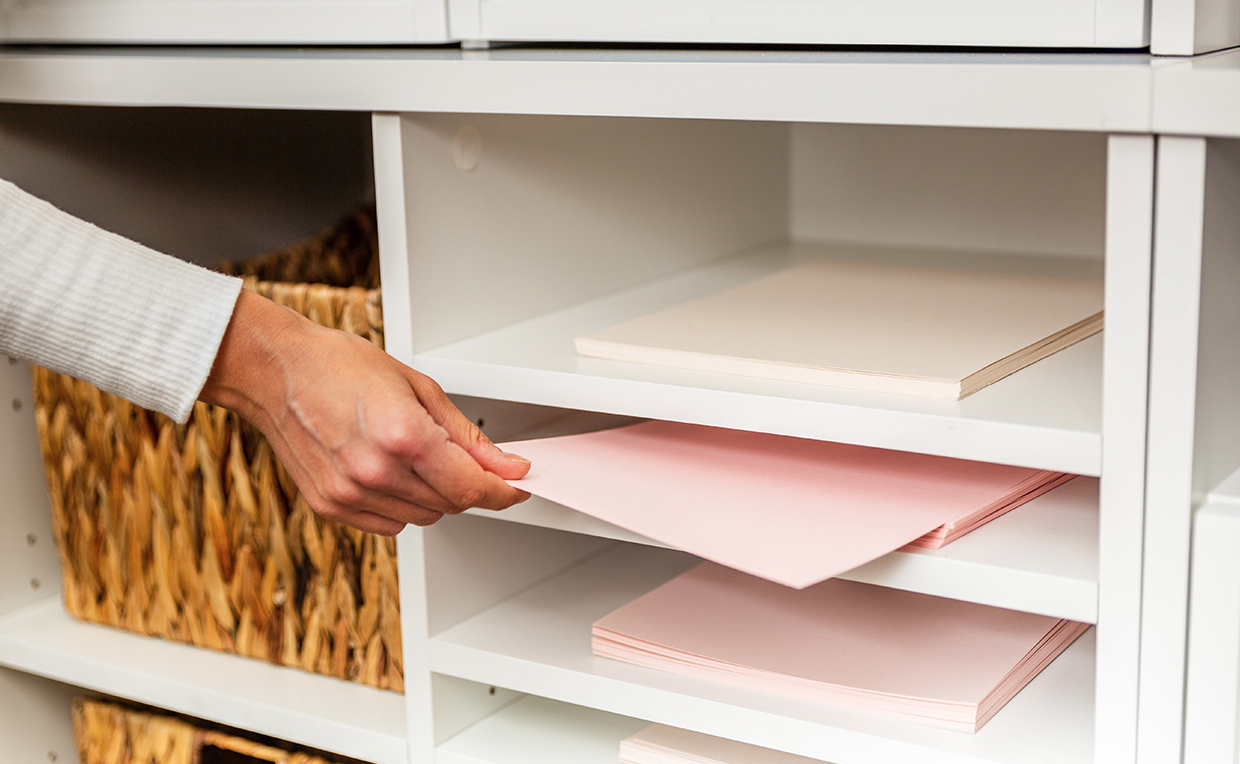 The open storage cabinet includes six adjustable shelves to accommodate scrapbook paper or standard-sized storage bins.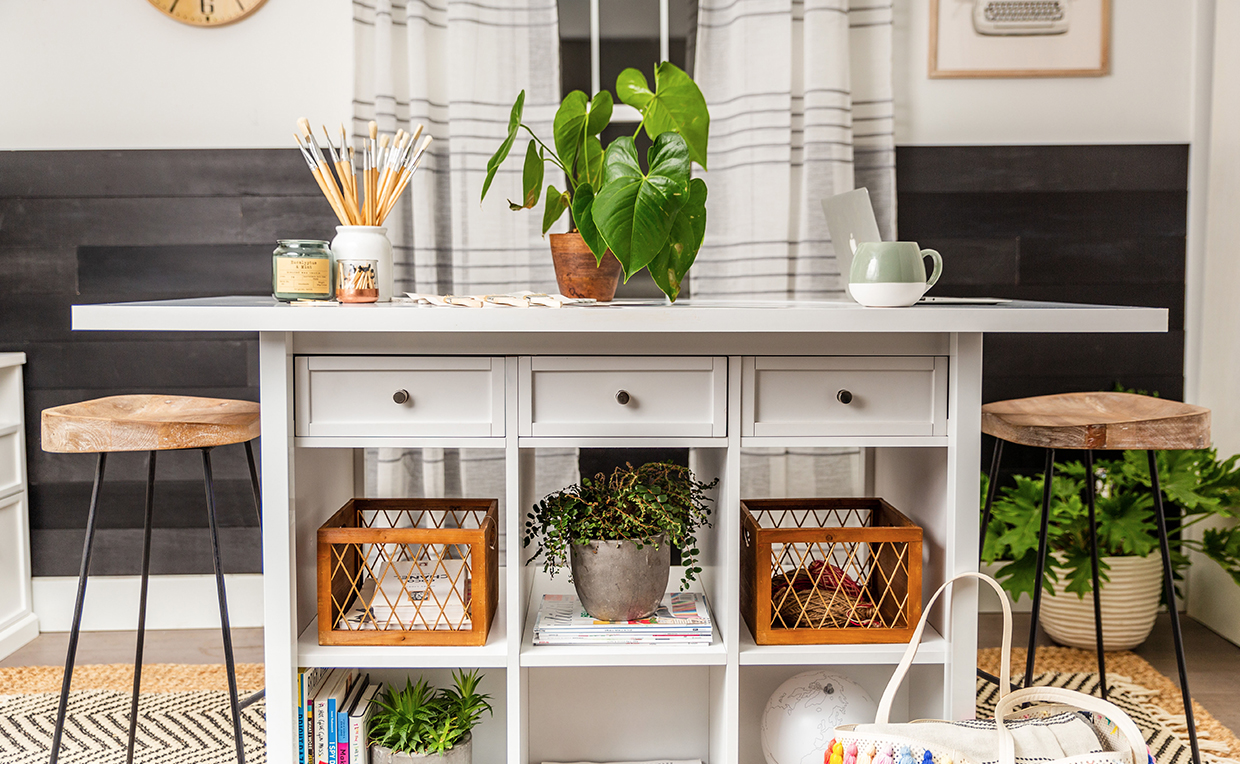 The counter-height table with an extended overhang makes it easy to work while standing or sitting on a stool.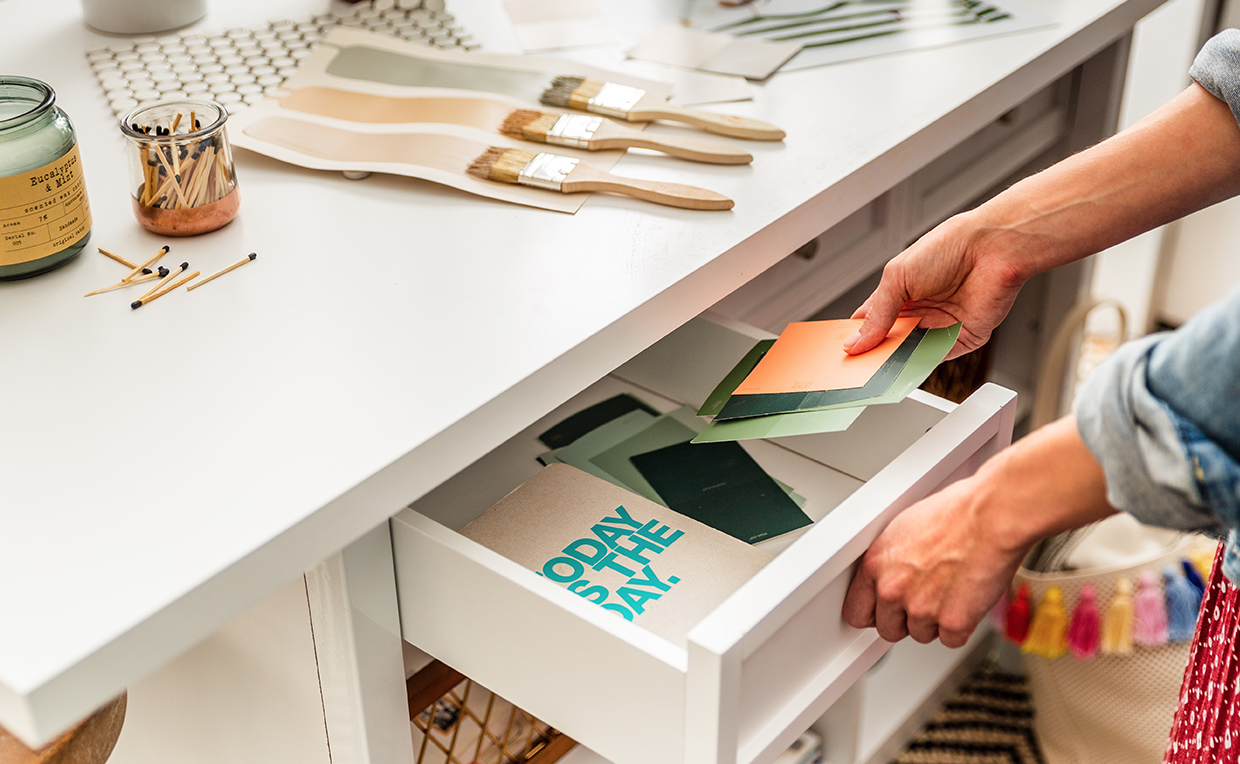 Three removable work table drawers can be pulled out from either side of the table for easy access no matter where you're standing. Place them on the table top to function as a tray.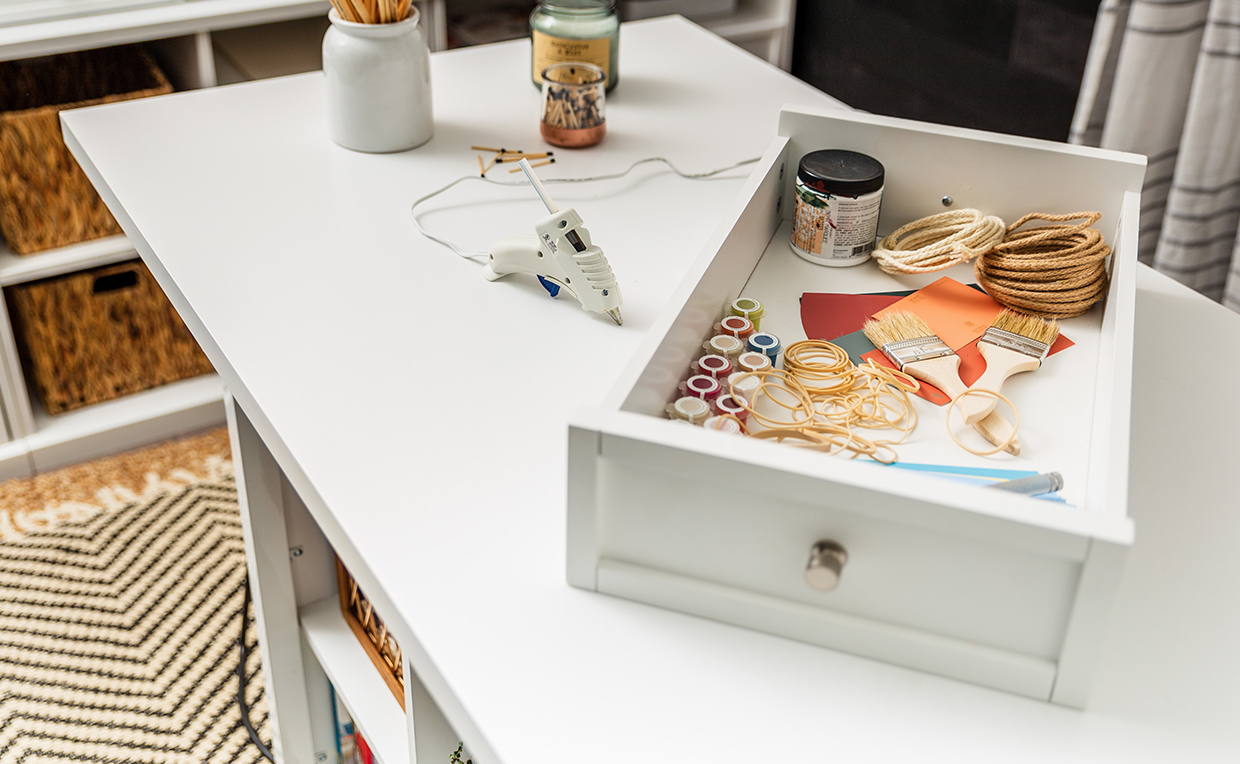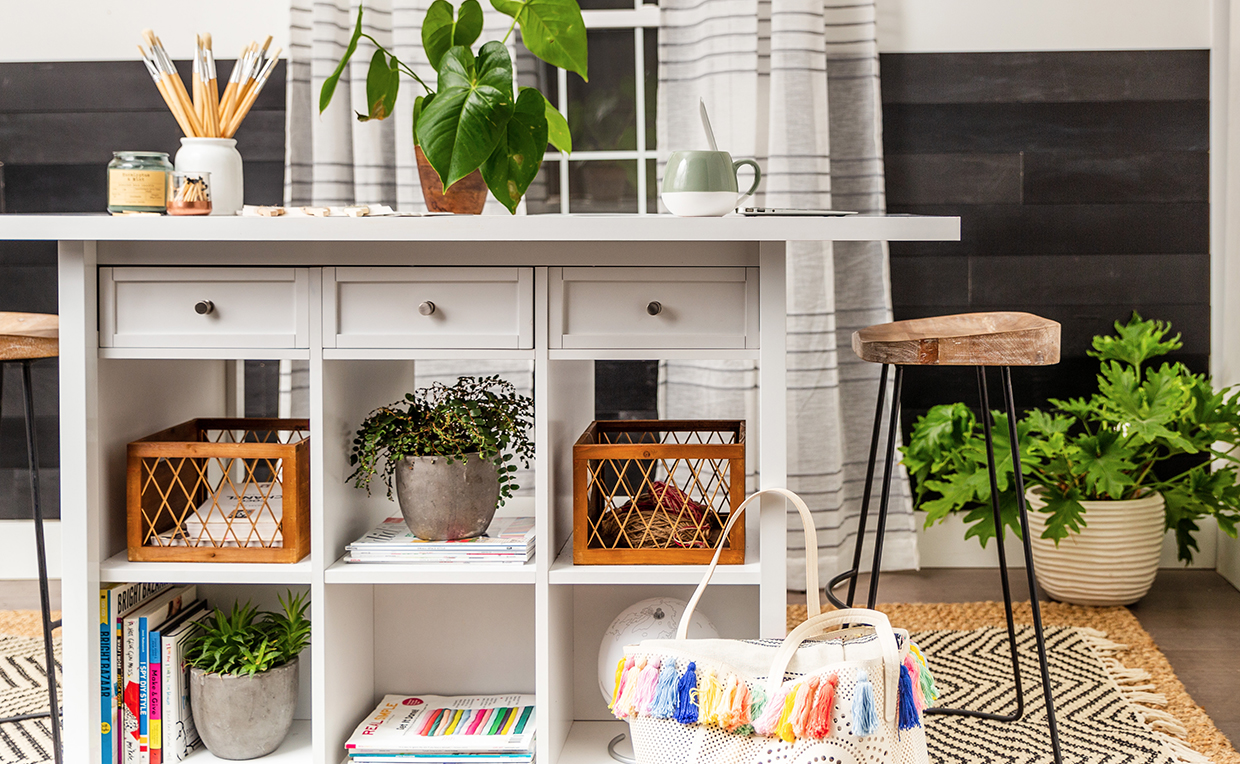 Six large cubbies on the bottom of the work table fit standard storage bins, three of which can be accessed from either side of the table.