3 reasons you need a bedroom vanity
It's a desk. It's a dressing table. It's a BEDROOM VANITY!!!
Whatever you choose to use it as, this versatile piece offers you the flexibility to make it what you want, when you want it. If you need more convincing, check out these three reasons why your bedroom will become so much more of what you want with this desk-turned-vanity.
1.

Free up extra space in the bathroom
Small bathroom with limited counter space? Sharing that space with a hubby, significant other or a few kiddos? Make a bedroom vanity an extension of your bathroom to make mornings run smoother.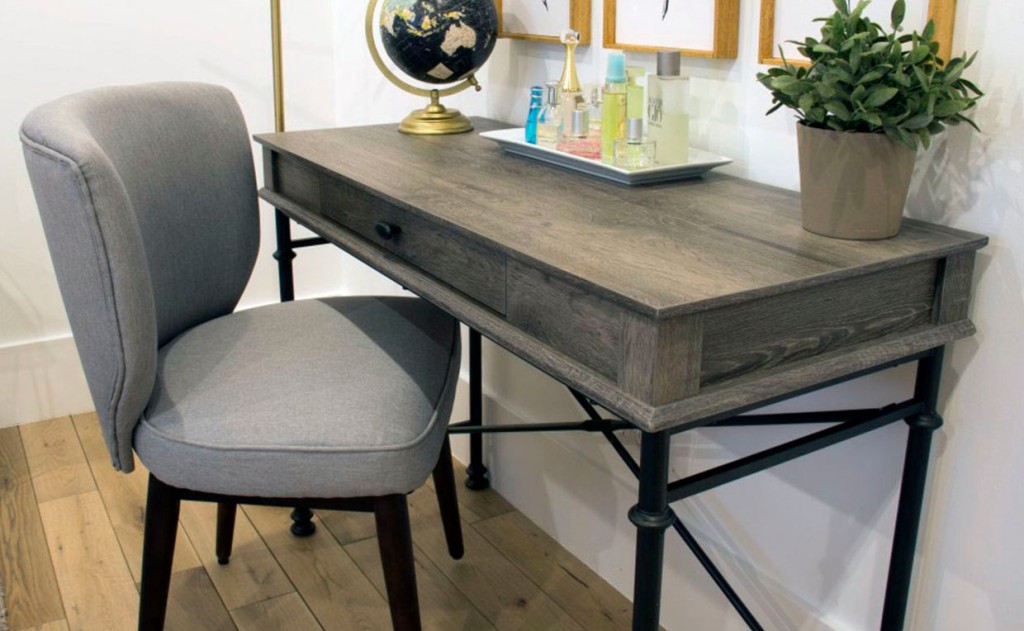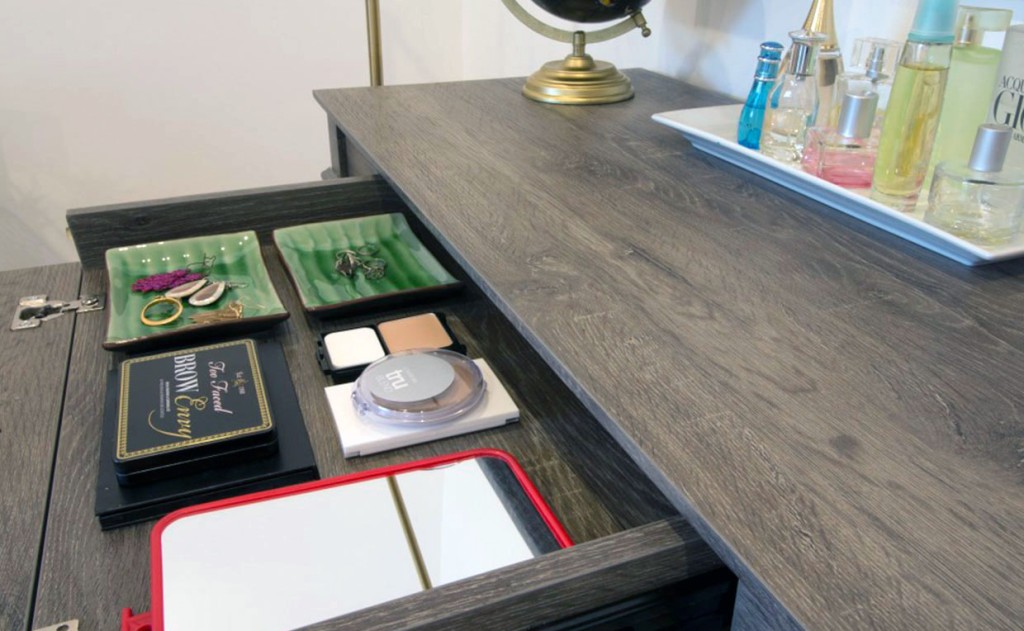 Expert tips for creating a bedroom vanity:
Limit your storage space. The less storage space, the less likely you are to hoard (and forget about) supplies. A shallow drawer is great for compacts and lipsticks; just remember to purge items you don't use regularly. Use a decorative tray on top of your vanity for pretty perfume bottles. — Cassity, Remodelaholic
Hang an oversized mirror above a small writing desk. It looks great, makes the room seem larger, and gives you a place to put on your makeup each morning. — Jenni, I Spy DIY
Use jewelry as décor. Use decorative hooks or a jewelry tree to display your favorite pieces on the top of the vanity. — Cassity, Remodelaholic
2.

Give yourself another workspace
If the bedroom is your quiet getaway, odds are it's also where you do your best thinking. Use a bedroom vanity to get in some journaling or pull out your laptop to send a few emails. No need to make the bedroom your new
home office
(you could if you want to though), but a vanity gives you another option to escape and get some great "heads down" work time, if needed.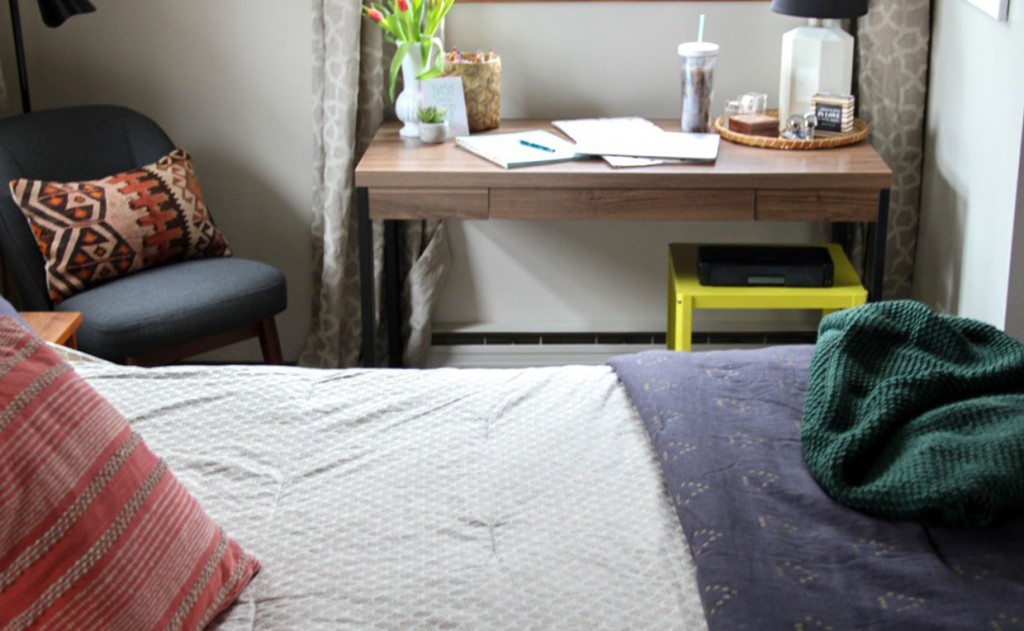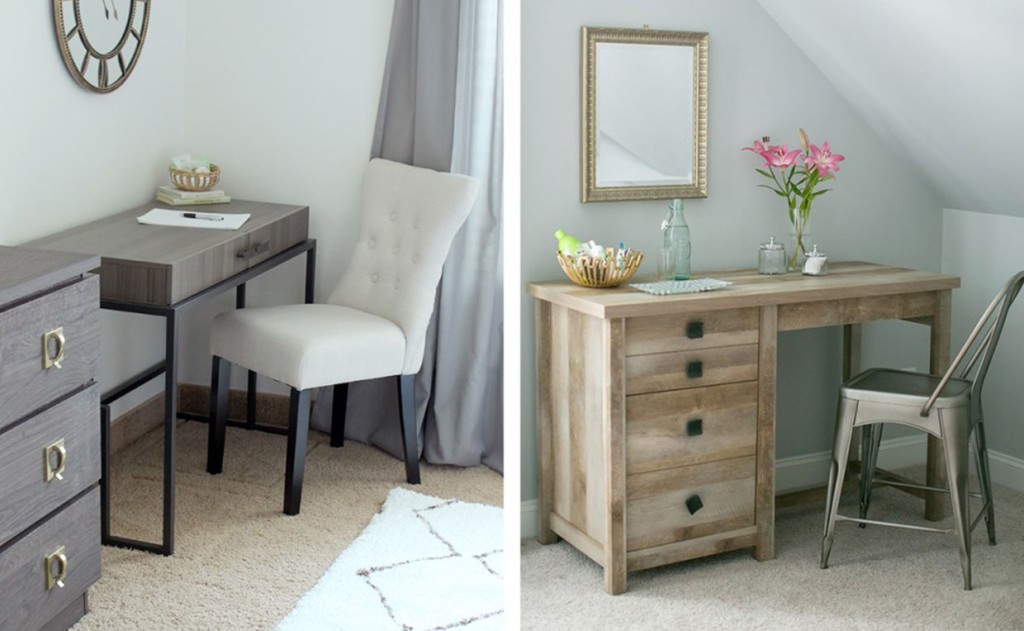 3.

Bring in another bedroom seating option
You'll want a comfy place to sit at your bedroom vanity as you put on your makeup or take out your contact lenses. Put that chair, stool or bench to good use in other ways in the bedroom — as a place to drop your bag, kick your feet up with a book or take off your shoes after a long day. Vanity seating can be a versatile, multipurpose addition to the bedroom.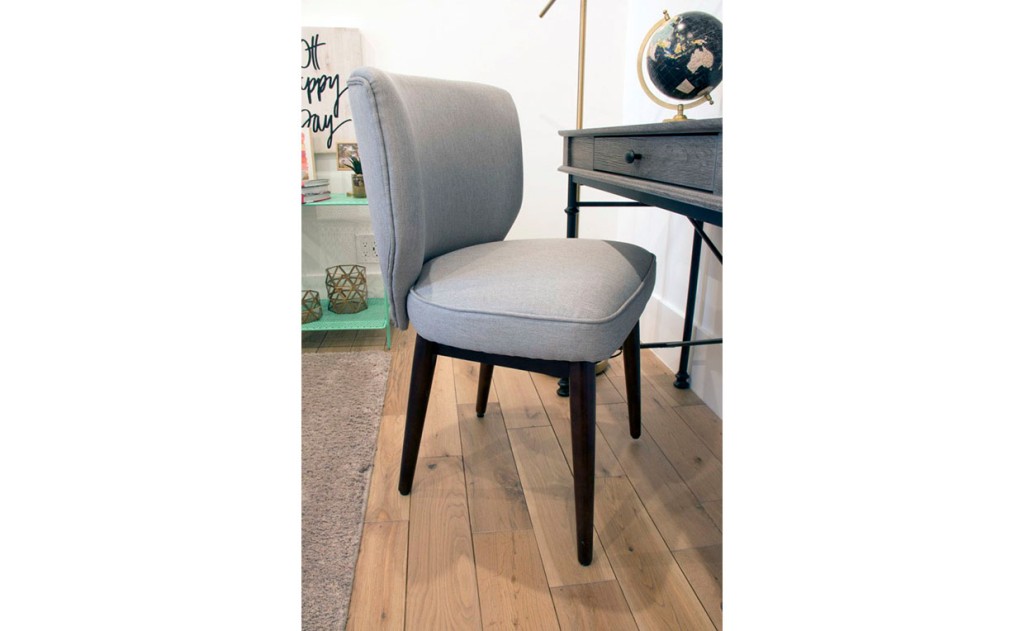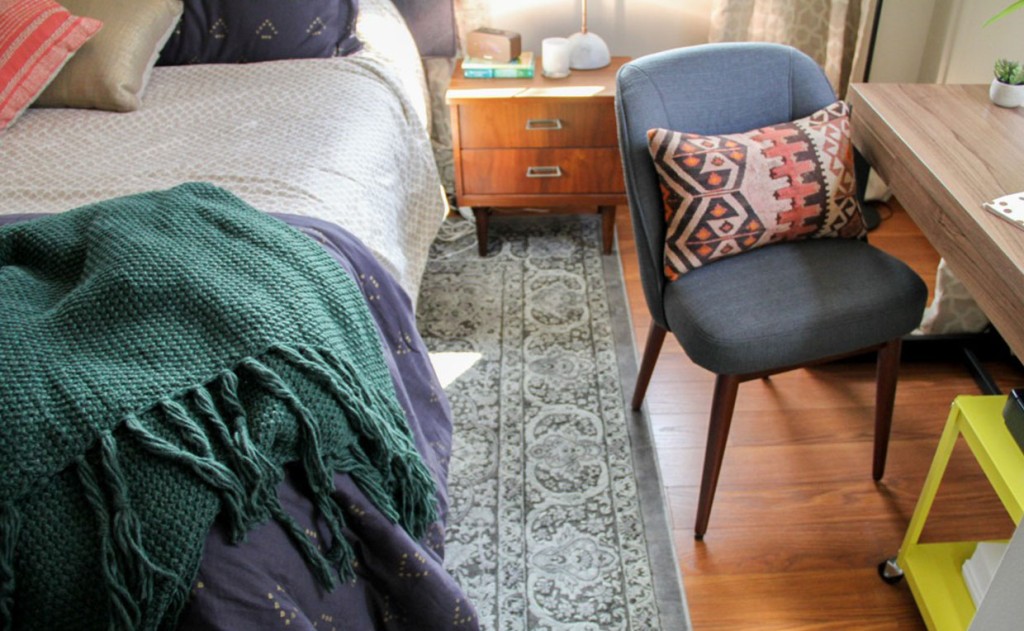 Whether you use it as a desk, dressing table or vanity, this must-have piece is guaranteed to make your bedroom escape more relaxing and convenient than ever.