7 nontraditional desks that mean business
This text is featured!
While a large, traditional desk may work in some home offices, it might not be what you had in mind for your multipurpose workspace. Especially as computers and tech gadgets have gotten smaller, less is becoming more.
We asked four bloggers what their favorite home office desk alternatives are and got some great ideas. Here are 7 nontraditional desk options.
1
Sauder Select Kirby Desk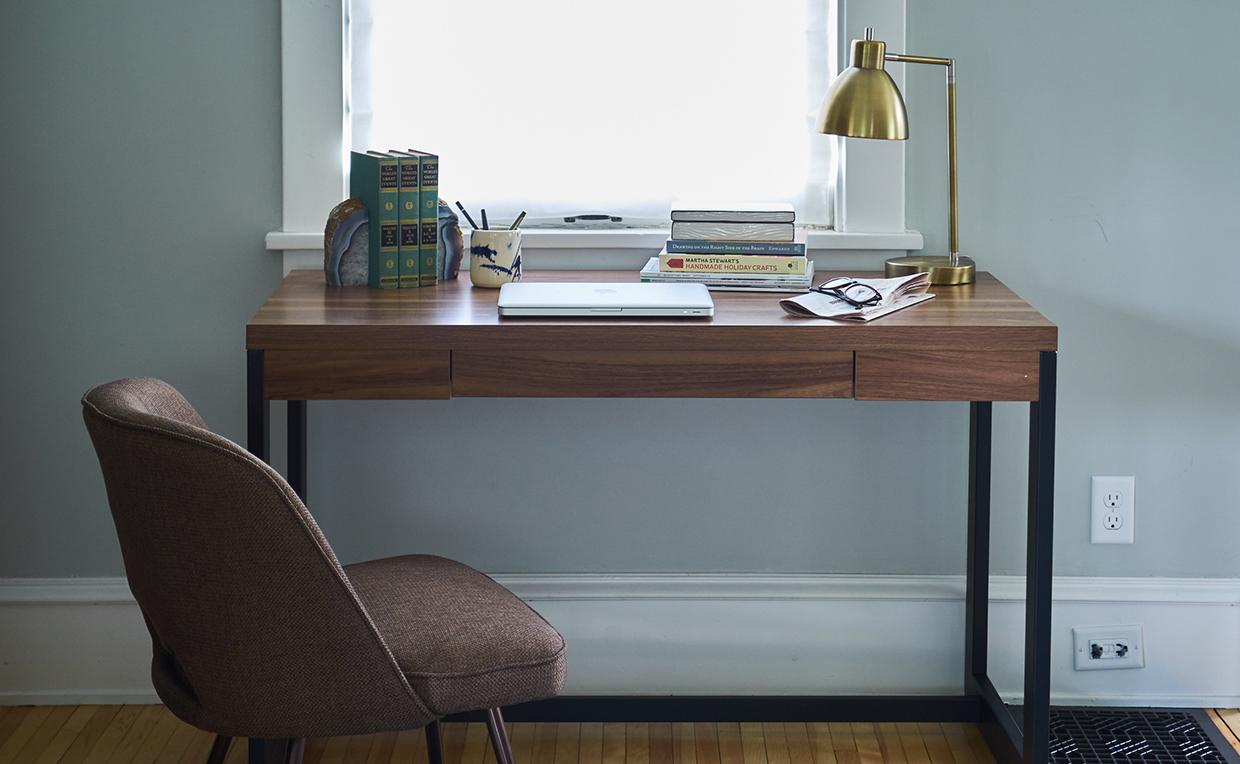 I really like the slim profile and flexible design. Built for productivity, simple as that. —
Bruno Bornzstein
of
Curbly
2
International Lux Accent Storage Cabinet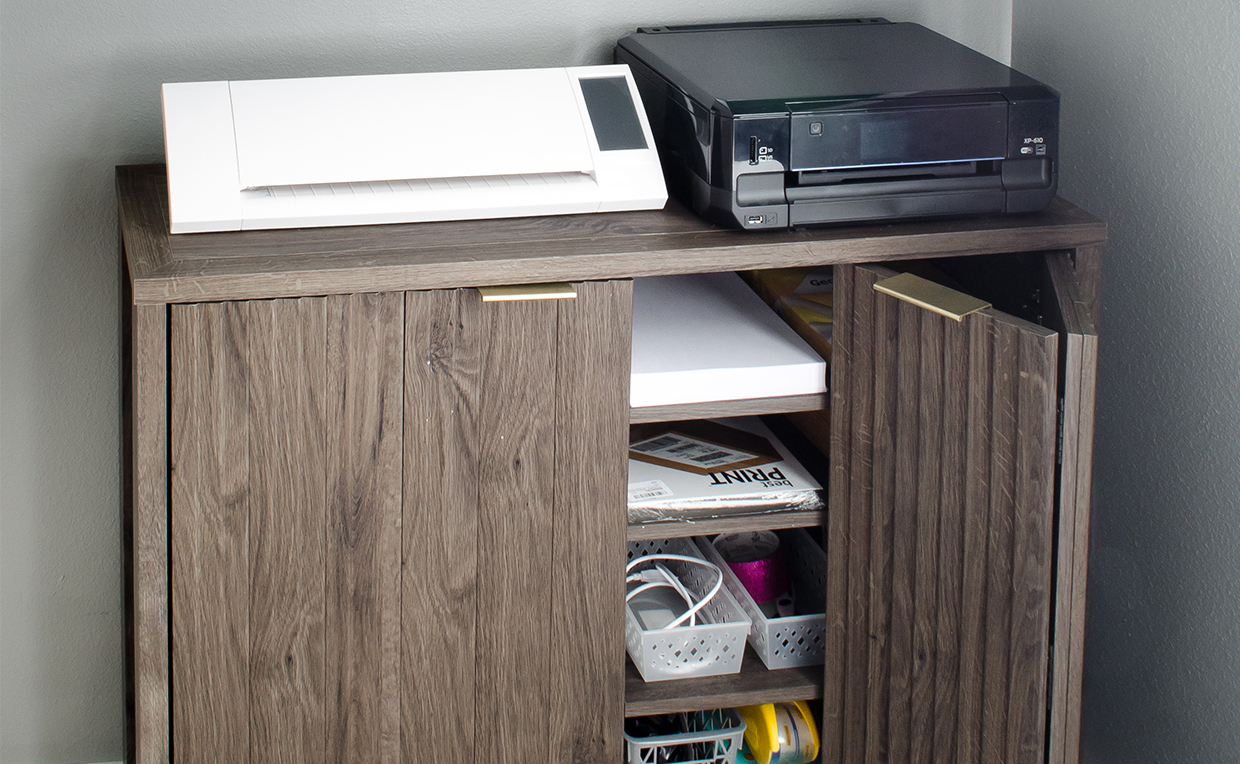 This could be a desk or workspace, but also an entry table or nightstand. It also could easily conceal all the necessities for a home office. —
Jess McGurn
of
Bright Green Door
3
New Grange Dining Table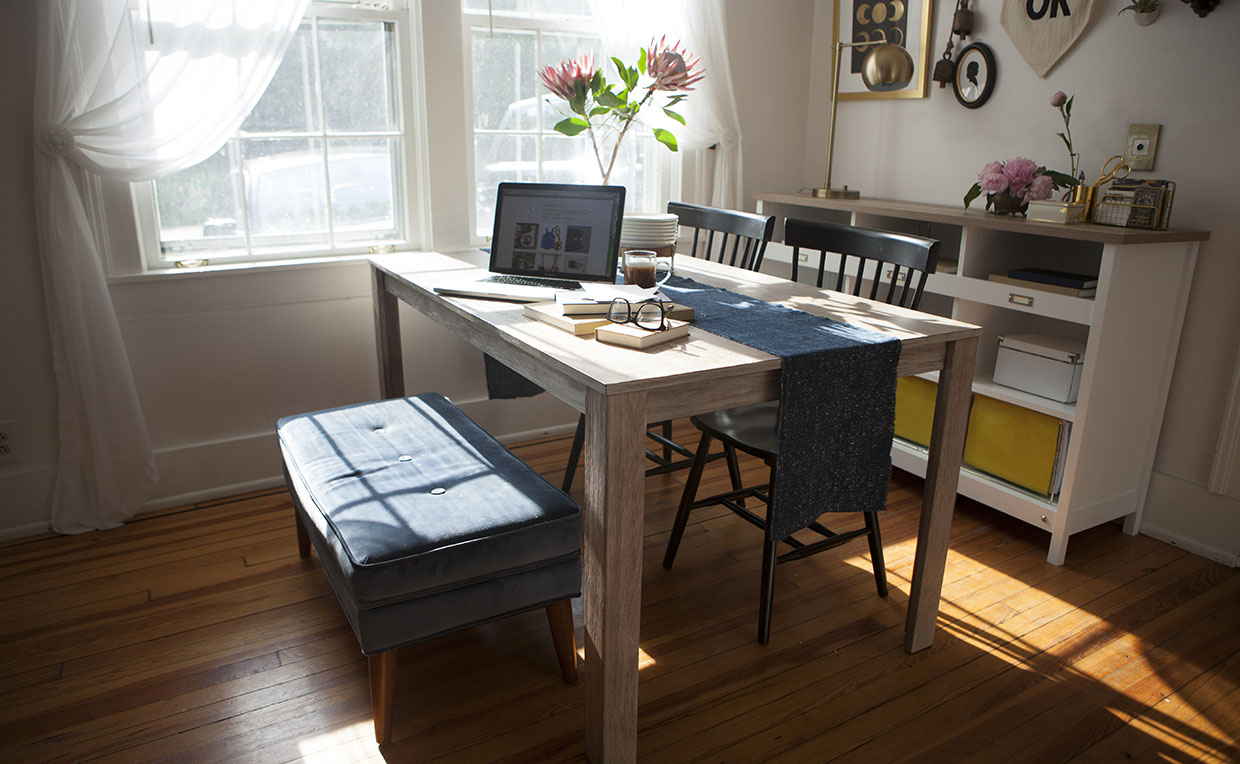 This is such a classic and perfect spread-your-work-out piece. —
Lana Katsaros
of
Making a House a Home
4
Edge Water SmartCenter® Secretary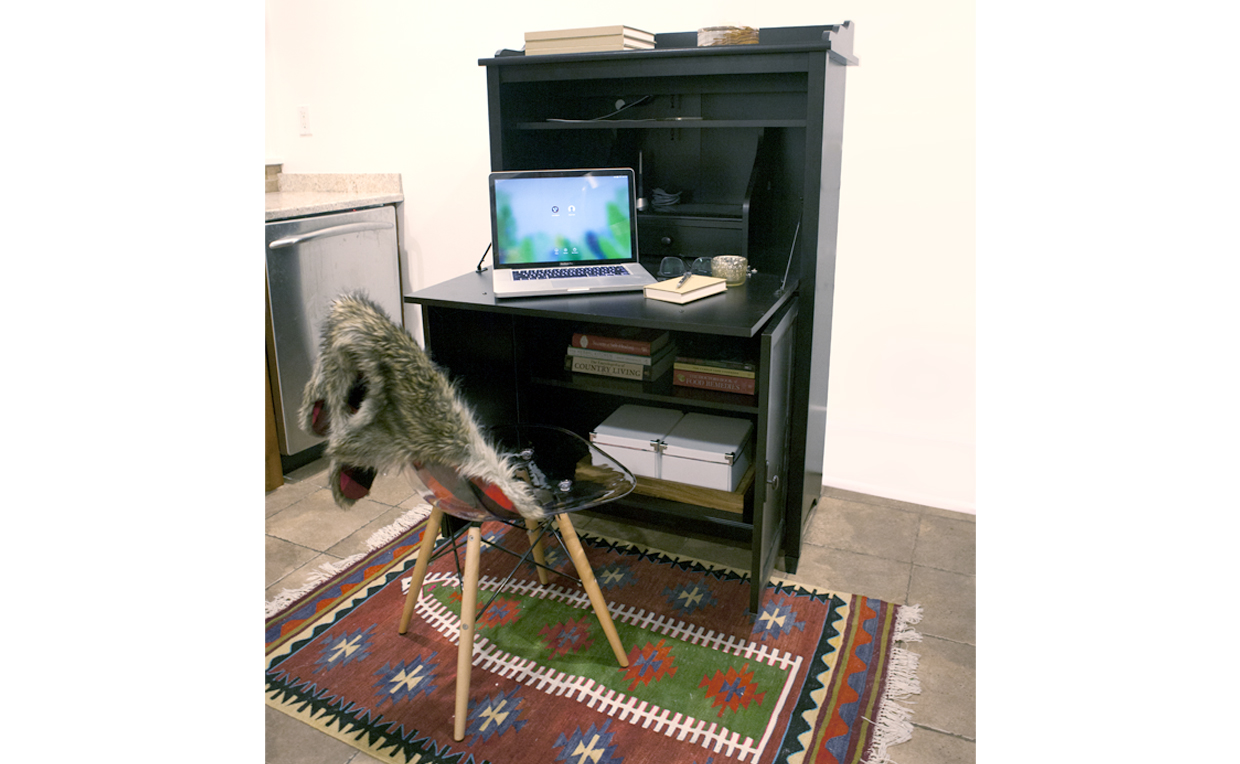 This is perfect for a hallway or kitchen to hide away all the to-do, like a pop-up office. —
Lana Katsaros
of
Making a House a Home
5
Carson Forge Sofa Table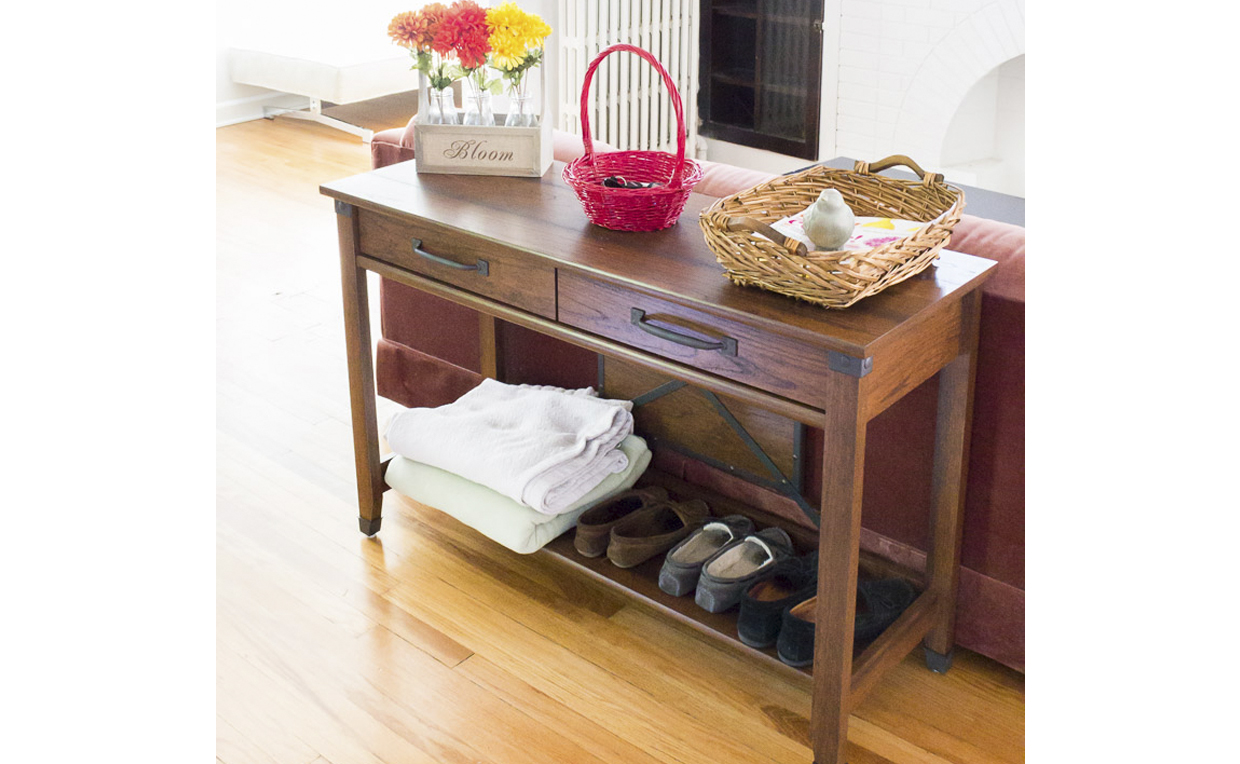 It's perfect for a small space. It can easily double as a desk area to get work done right behind your couch, so it's unsuspecting and multifunctional. Bonus: You can watch TV while you work. —
Lana Katsaros
of
Making a House a Home
6
Cannery Bridge Work Table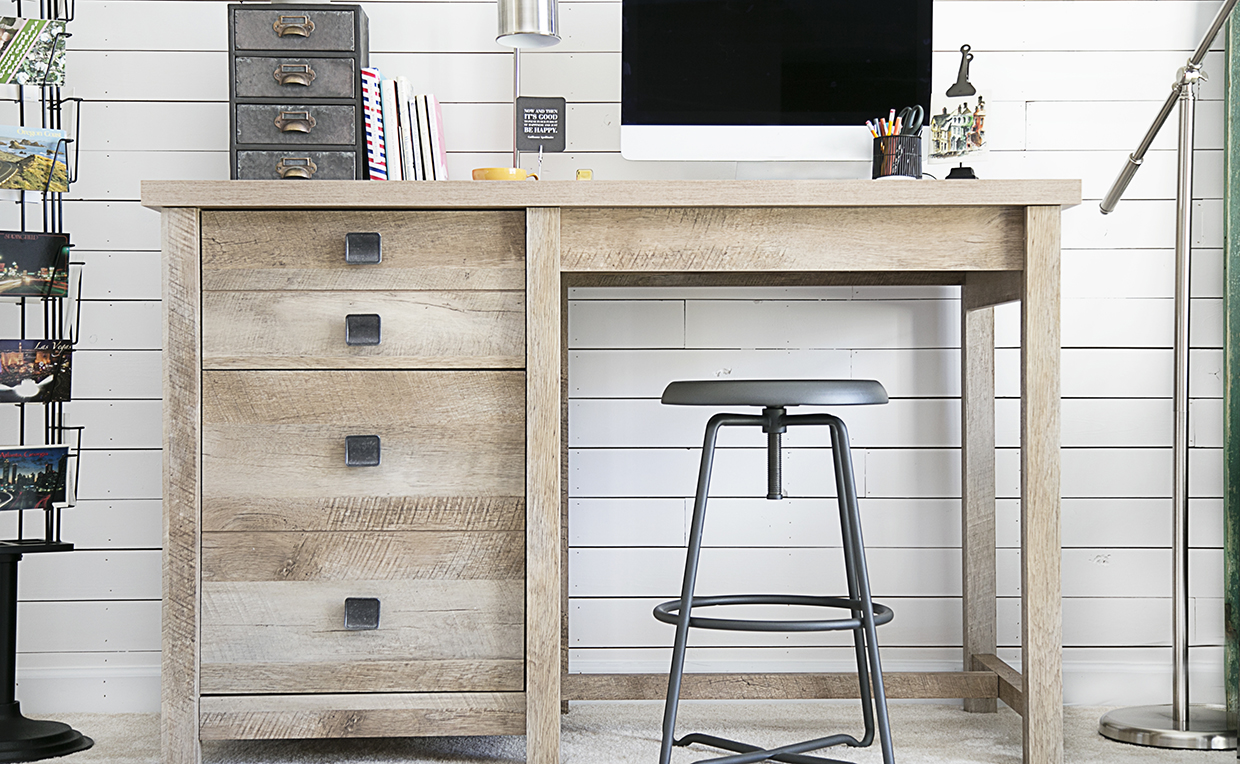 If you typically stand more than you sit in your office, a worktable is a great option. It is taller than a traditional desk, approximately counter-height, and you can easily fit a stool underneath. —
Liz Fourez
of
Love Grows Wild
7
Edge Water Lift-top Coffee Table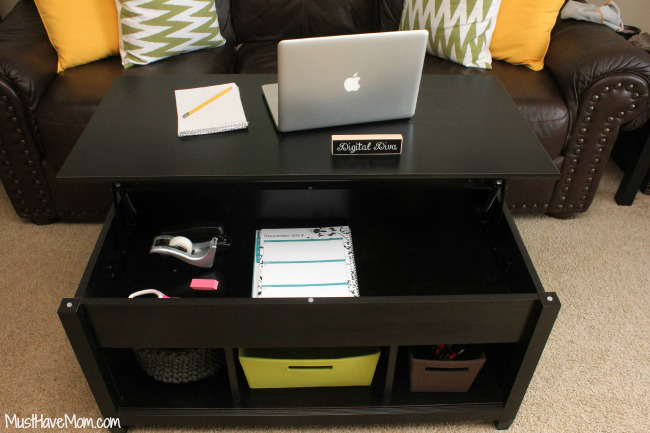 A coffee table with a desk built in! How cool is that? Sit on your comfy couch, turn on a show in the background, and crank away at that project you've been meaning to start on. — Sauder's pick