Home Tour: Jenna Kutcher's warm and cozy attic living space
Test Featured Text
Name:
Jenna Kutcher
Location:
Wisconsin
Room in the home:
Attic
Size of room:
800 square feet
How long you've lived here:
1.5 years
How you'd describe it:
Cozy, comfortable, chill
If your room were a food, it would be …:
Absolutely, without a doubt, macaroni and cheese. I'm pretty much known for cheesy carbs, and it's my total comfort food that I can't get enough of.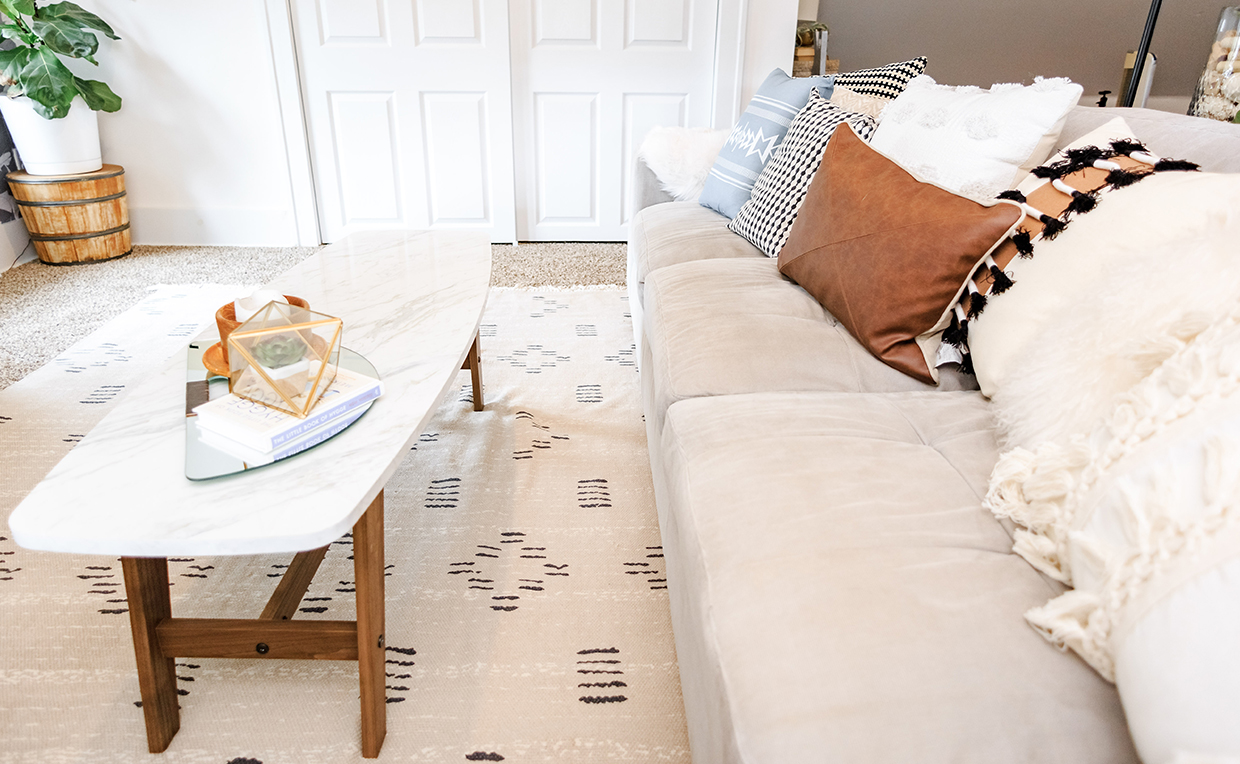 When it comes to designing, attics can be tricky.
Jenna
says her bright and cozy attic space required some thought in order to find furniture that maximized her space
AND
comfort. What was once storage for leftover furniture soon became a perfectly styled
hygge nook
. Now her primary living space, Jenna's attic has become a prime spot to relax, chill out, play with the dogs and watch TV.
Tour Jenna's space and learn how to free your attic from its status as the de facto home storage space.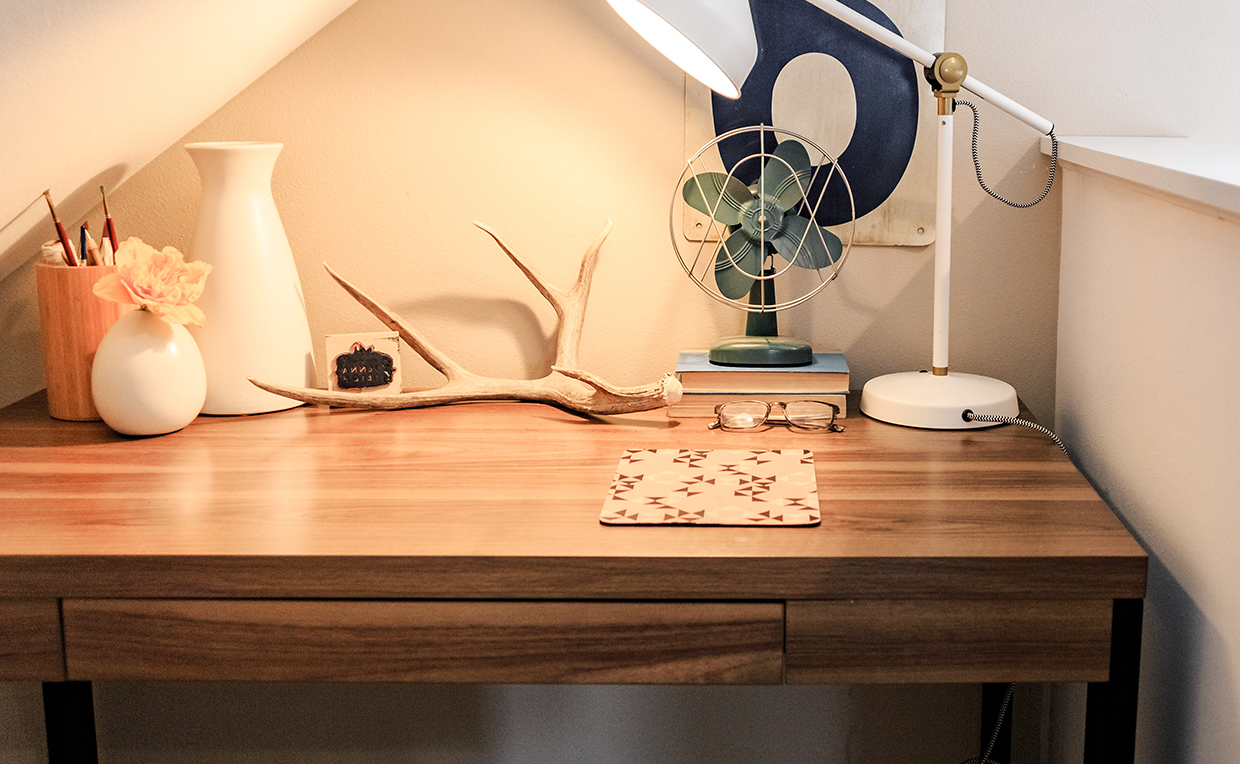 Cozy workspace
As a work-from-home entrepreneur, Jenna needed a quiet, dedicated space to work — a personal space without distraction. This compact, cozy corner fit the bill.
"I record my podcast episodes up in our attic, so having a small workspace is perfect to make the space more multifunctional."
Accessorizing her
occasional chair
with a pillow, blanket and rug made the nook even comfier.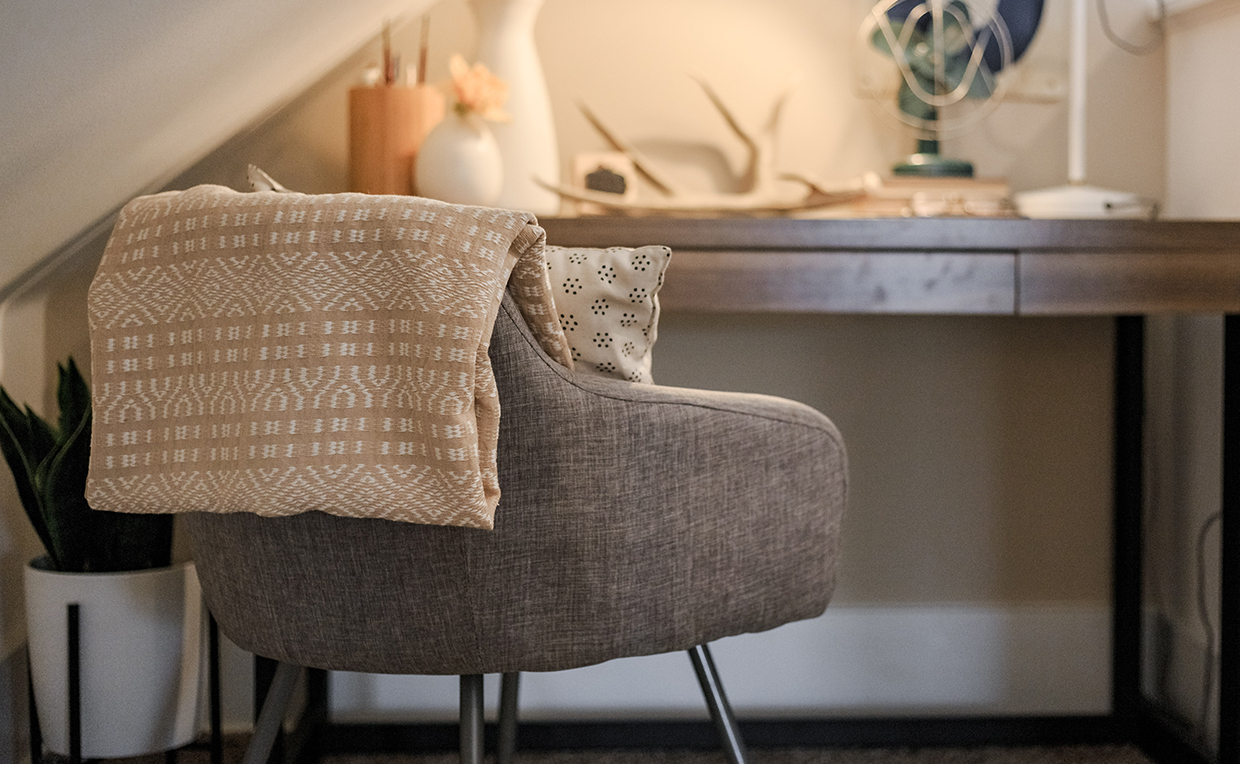 EXPERT TIP
— Make your living space feel homey with textures and layers. Add accessories, like rugs, blankets, candles and plants to bring warmth and comfort to a space.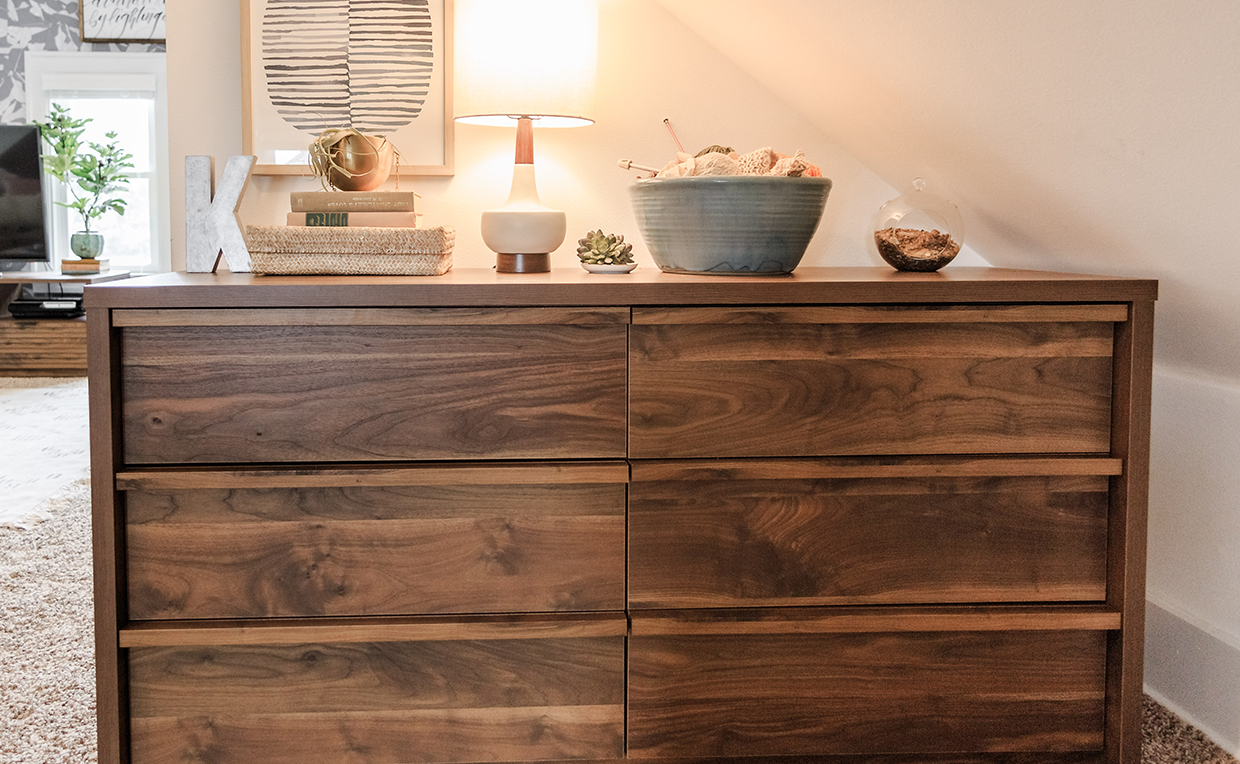 Classy Storage
The next area Jenna reimagined was an inlet into the main room, where a warm walnut woodgrain
dresser
fit perfectly under her angled walls. It gave her the additional storage she needed to keep her space simple and clean.
"There's a lot of different nooks and crannies and angles in our attic, but this dresser was perfect!"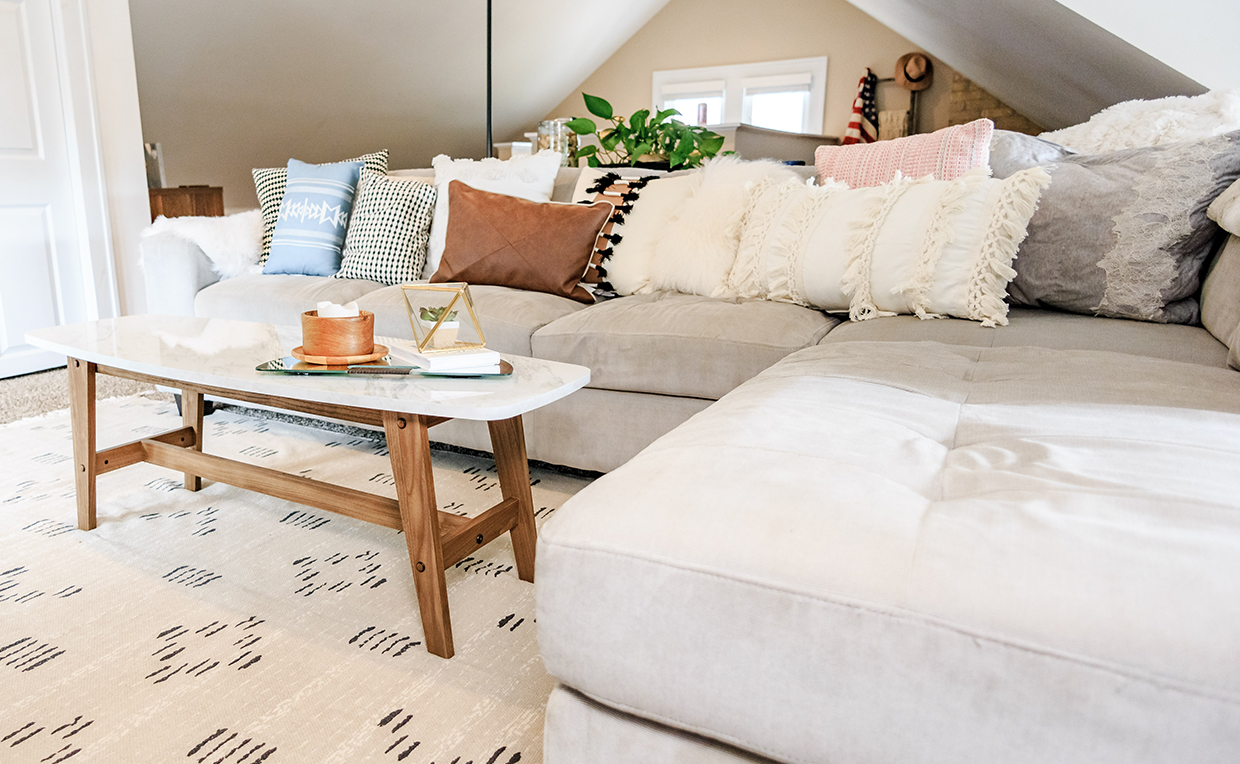 The Relaxation Zone
Jenna says the couch area is where she spends the most time in her space. Plus, it's a place to hang with her hubby, Drew, and their two pups, Chloe and Tucker.
"It's where we truly relax as a couple with our dogs. We leave our phones downstairs and just connect with each other or catch up on our favorite shows!"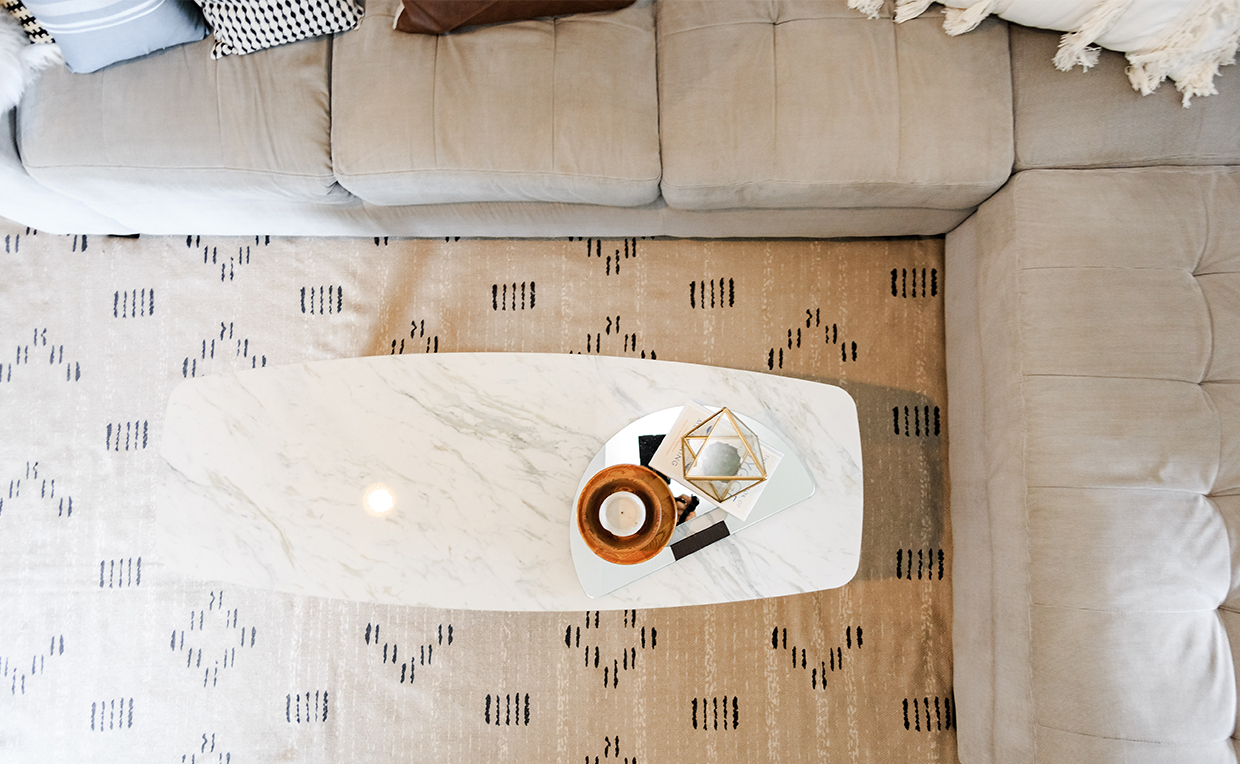 The
faux marble table
Jenna chose pulls in the neutral and light colors of the couch and is the perfect place to kick back or play a quick game of cribbage.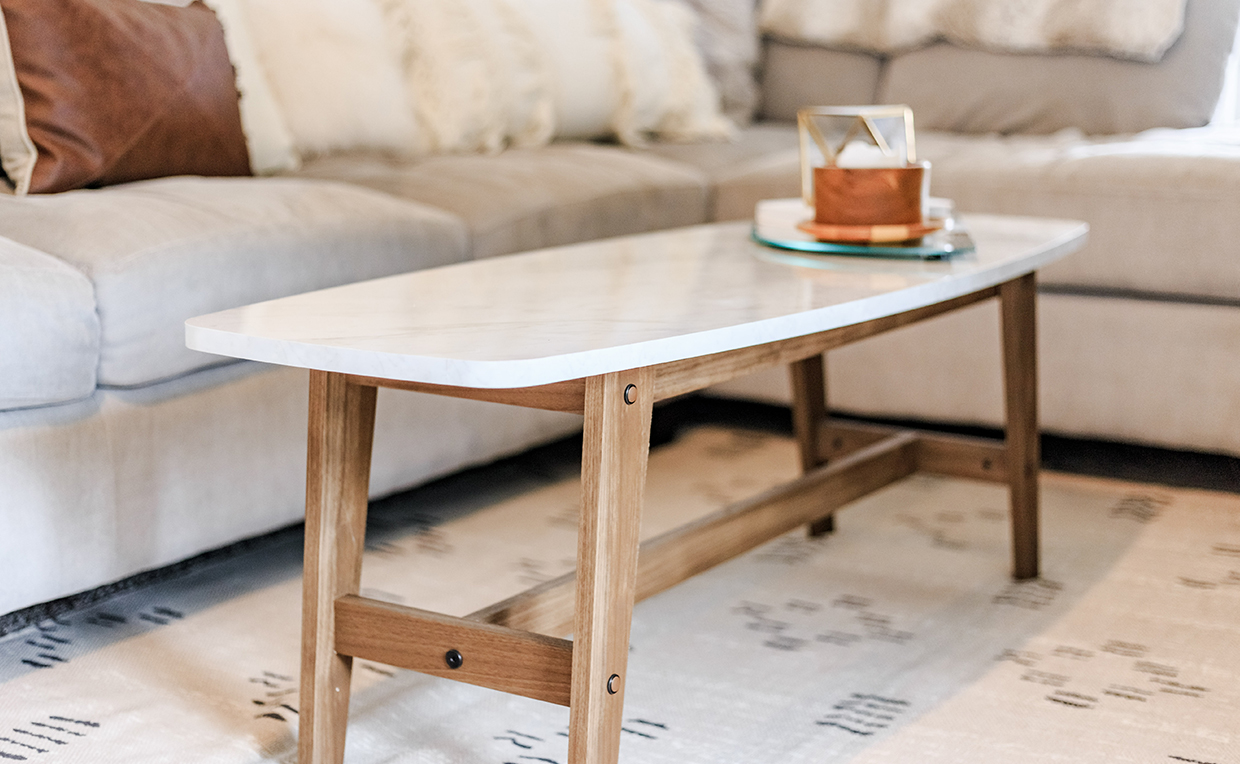 While its stark white top creates a clean surface for entertaining, the
table
sports wooden legs that bring in nice, earth-tone warmth. The modern design may make it look like a boutique item, but don't be fooled — it's one of the biggest style-steals out there.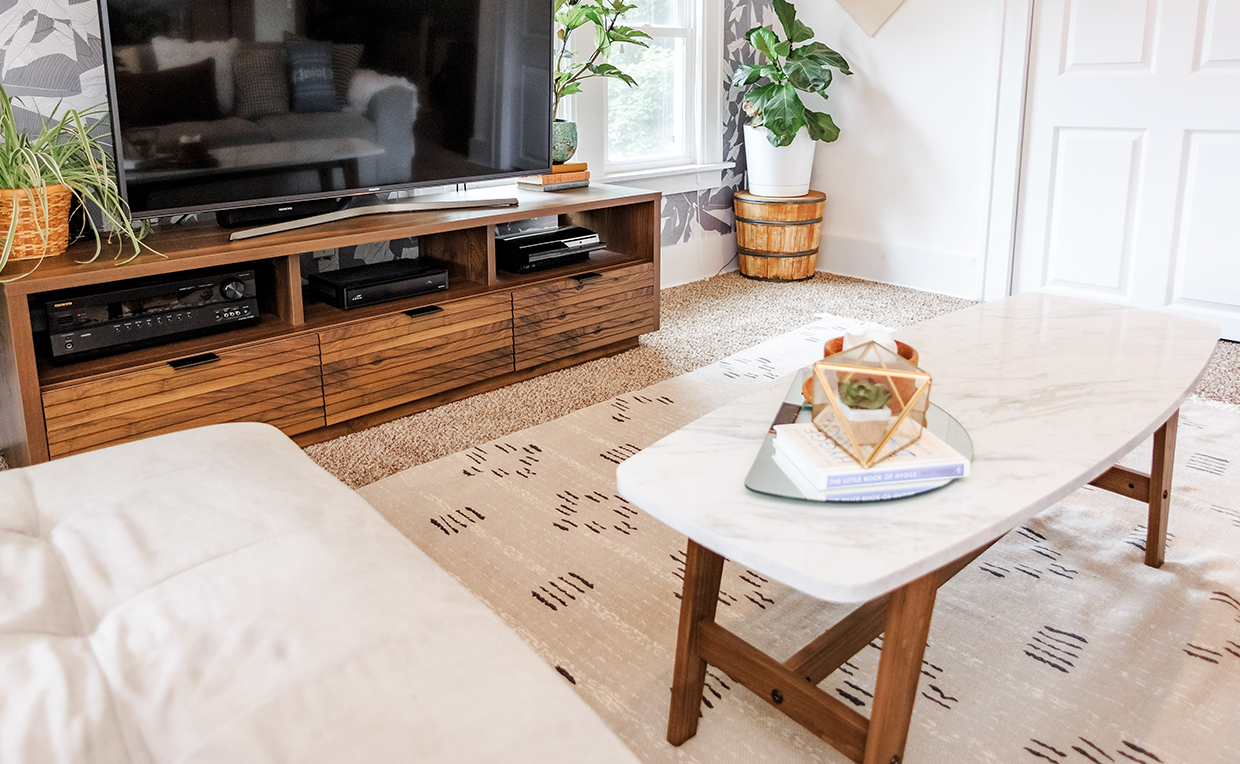 When Jenna redesigned her attic, she paid particular attention to choosing furniture that matched in subtle ways — like this
TV Credenza
, which complements both the table and the dresser.
"I wanted people to come up there and fall in love not just with the uniqueness of the space. The intentional design focused on maximum comfort and style."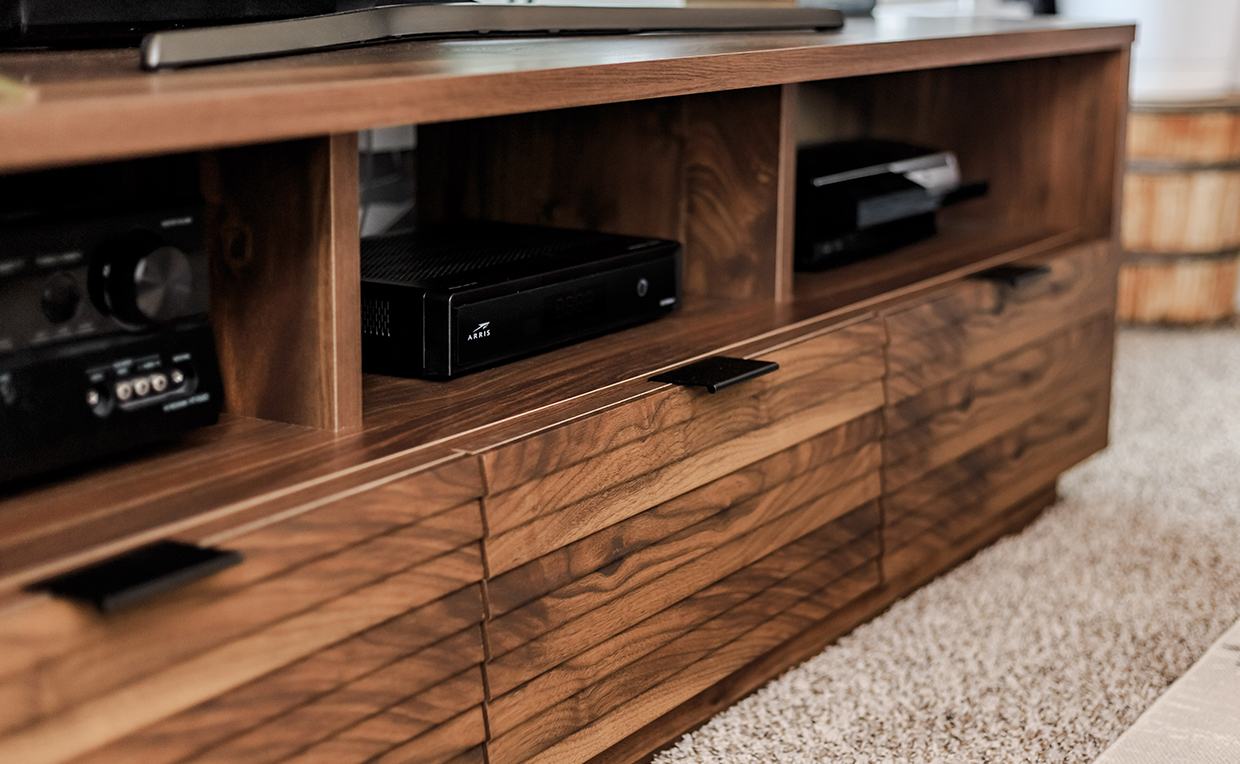 The
Harvey Park Credenza
contributes to the coziness of the attic and provides plenty of room for entertainment tech. Jenna says it's perfect for queueing something up on Netflix, and the three deep drawers keep video games and board games hidden.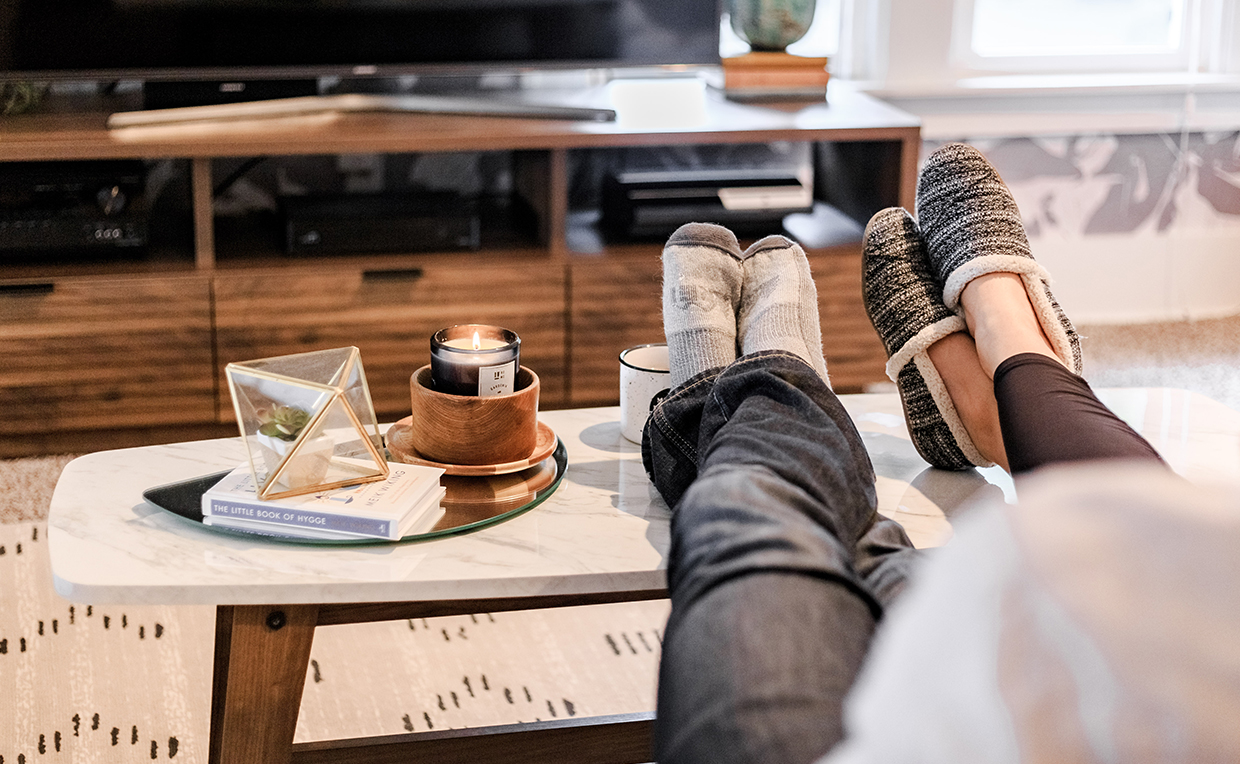 Before, Jenna's attic was a relaxing space without a design to match. Now she has a warm, inviting area with all the necessary
hygge
elements to make for a calm night or lazy afternoon. Even though she had to work with awkward dimensions and angled attic walls, Jenna was able to maximize both her space and comfort. Proof that nooks and crannies shouldn't stop you from making your relaxation space a true getaway!
Check out more designer home tours:
To see how the experts achieved a perfect blend of hygge at home, check out their room tours:
All photos styled by
Jenna Kutcher
.