Entertaining 101: Game Night Ideas
From cards and dice to play money, game night brings out the crazy and fun in all of us. With all the activity and fierce competition, guests are sure to get hungry and thirsty. So, even though you may win at your game, you want to make sure you win at hosting, too.
Melissa George
from
Polished Habitat
shares her game night ideas and tips for hosting a winning game night.
>
What does game night look like in your house?
We try to plan a game night at least once or twice a month, keeping things super casual, comfortable and relaxed. It's most important to have good food and laughter with friends!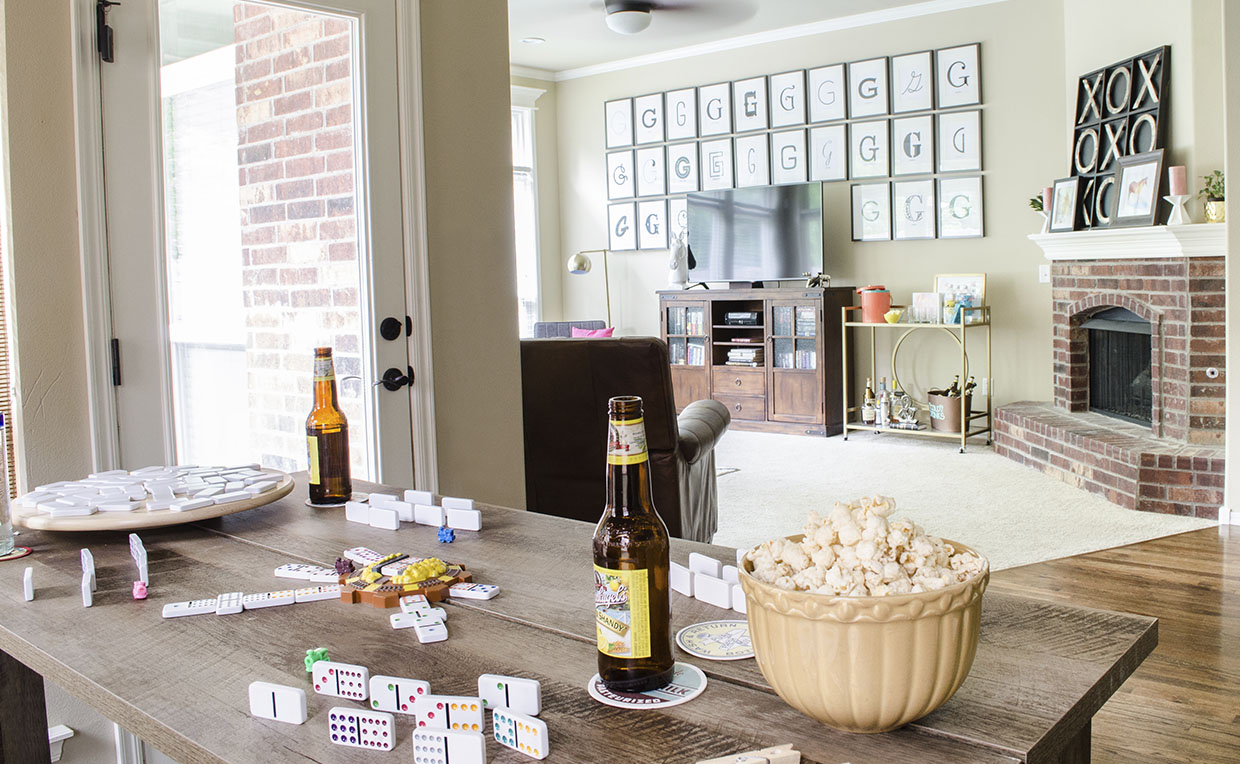 >
What are your must-have furniture pieces for hosting game nights?
I'm a fan of anything that gives me both storage and a serving area, so a storage cabinet, like the
International Lux Accent Storage Cabinet
, right by the kitchen is a huge help. The
Carson Forge Counter-Height Stools
also are great because they can easily move to wherever we need extra seating, from the table to the island to the living room.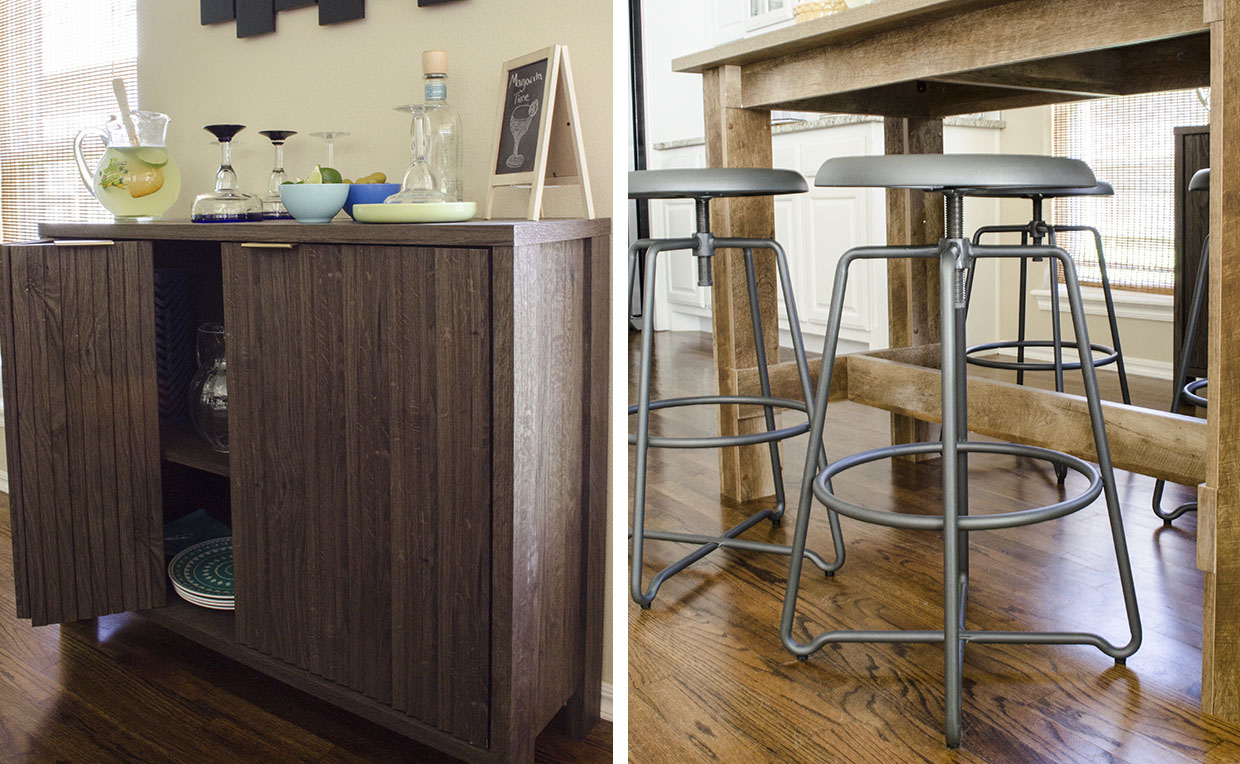 EXPERT PICK:
International Lux Accent Storage Cabinet
is great for storage and serving food and drinks at casual game nights.
>
How do you make sure you have enough seating options for all your guests?
Adding a
counter-height dinette table
is a great option for casual entertaining because there's room for four people to sit on
bar stools
and more can stand comfortably on each end. Let's face it — it's rare that all your guests will sit at once for a game night!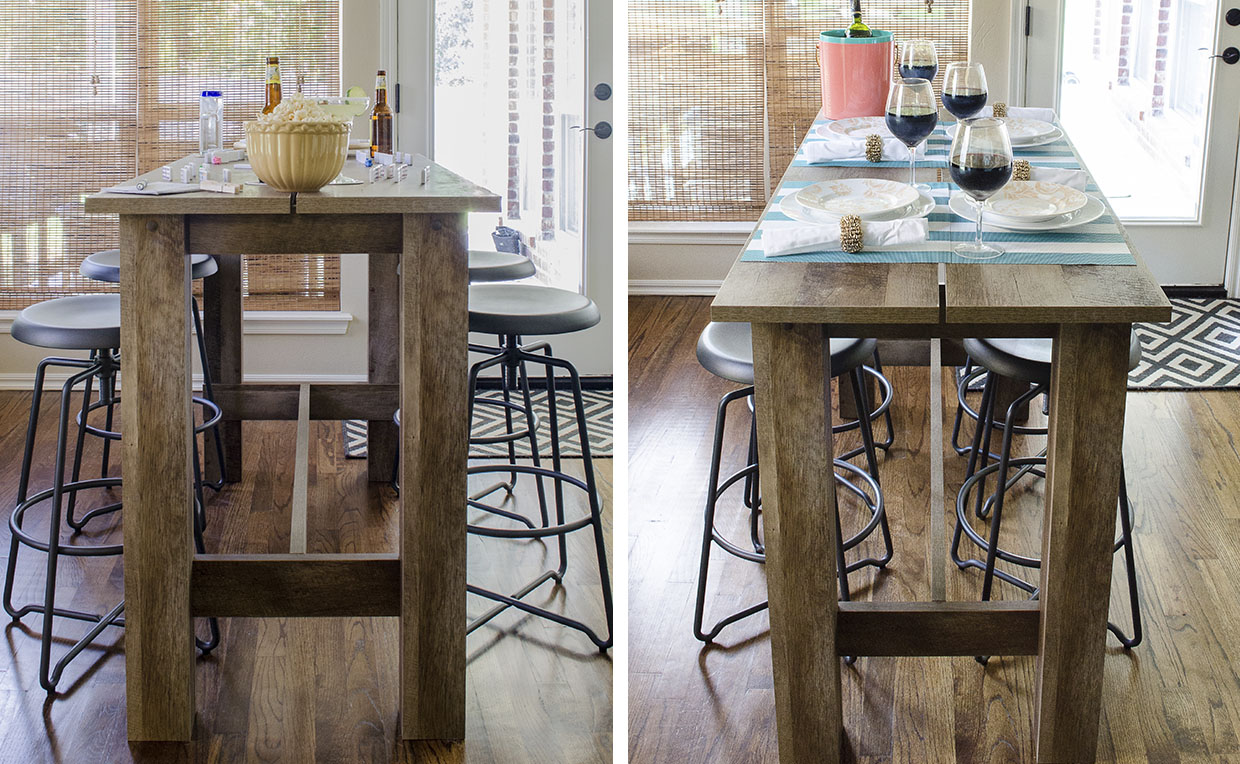 EXPERT PICK:
The
Boone Mountain Counter-Height Dinette Table
, paired with
Carson Forge Counter-Height Stools
, can be dressed down for game night or up for a more elegant gathering.
>
How do you serve food and drinks for your game night?
We go with a blend of buffet-style and food stations. Generally, we'll have most of the food on the
kitchen island
and desserts and drinks in a separate space, like on a
bar cart
. It keeps things interesting and cuts down on kitchen traffic jams.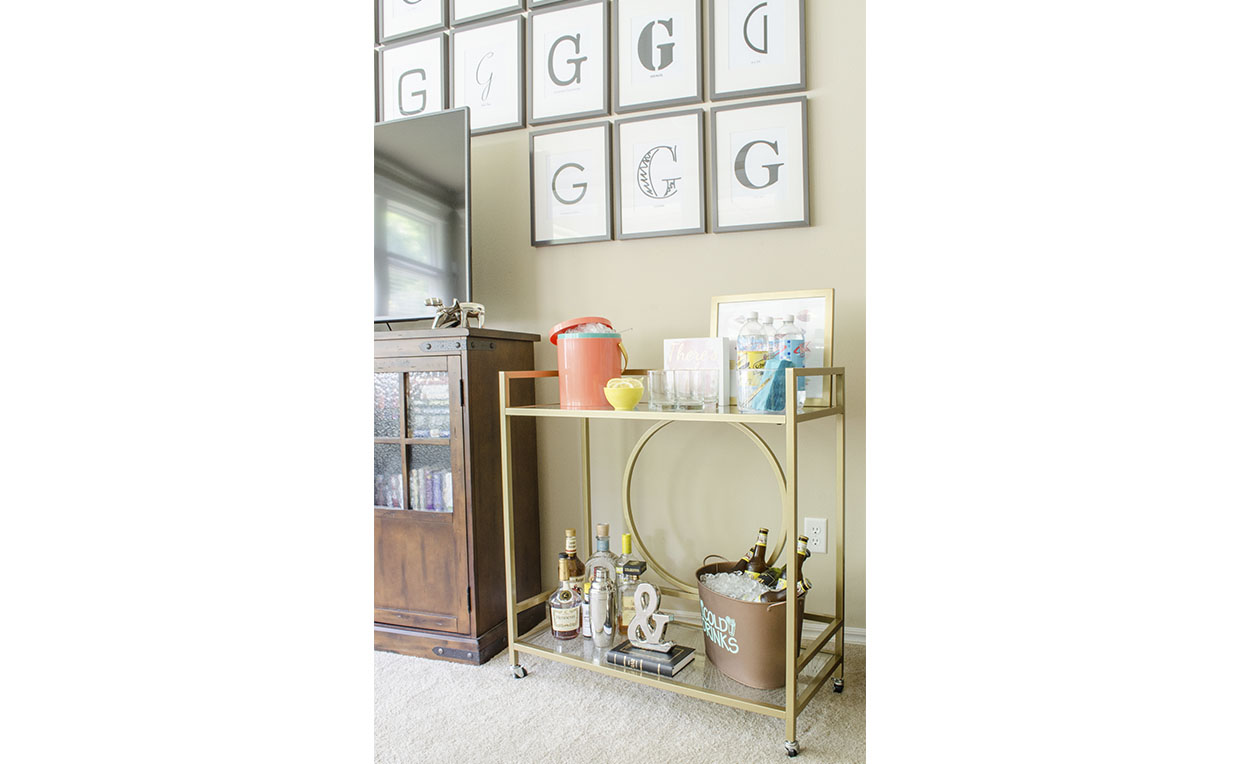 EXPERT PICK:
International Lux Bar Cart
>
Potlucks are perfect for casual game nights (or for a novice entertainer) because they eliminate the stress of
having to do it all by yourself. How do you plan for potlucks?
Make a list and ask guests what they'd like to bring so you don't end up with four potato sides and no dessert. And be strategic. If your best friend is ALWAYS late, don't suggest she bring the appetizers.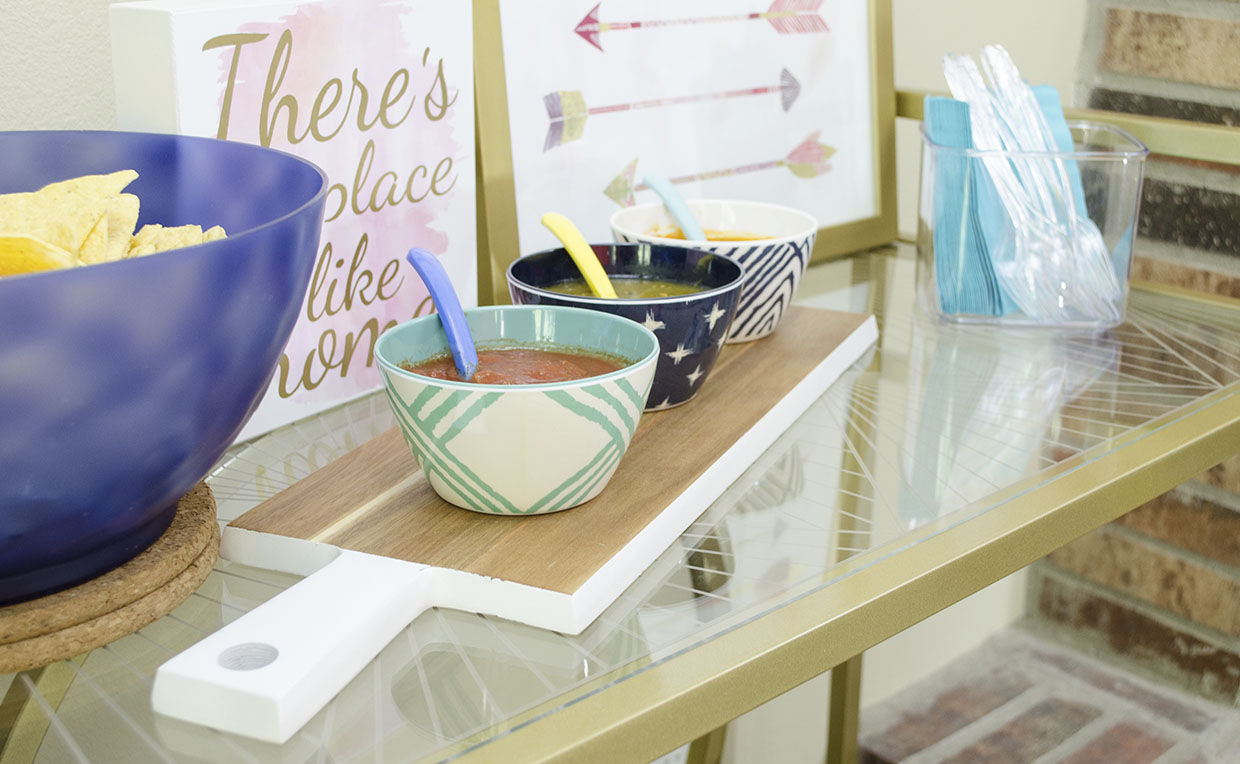 >
What's your go-to cocktail for game night gatherings?
I love a good margarita, and it's great that they are so easy to mix in a big batch. Thanks to a favorite margarita at a local restaurant, we've been on a kick of adding a couple of olives to them.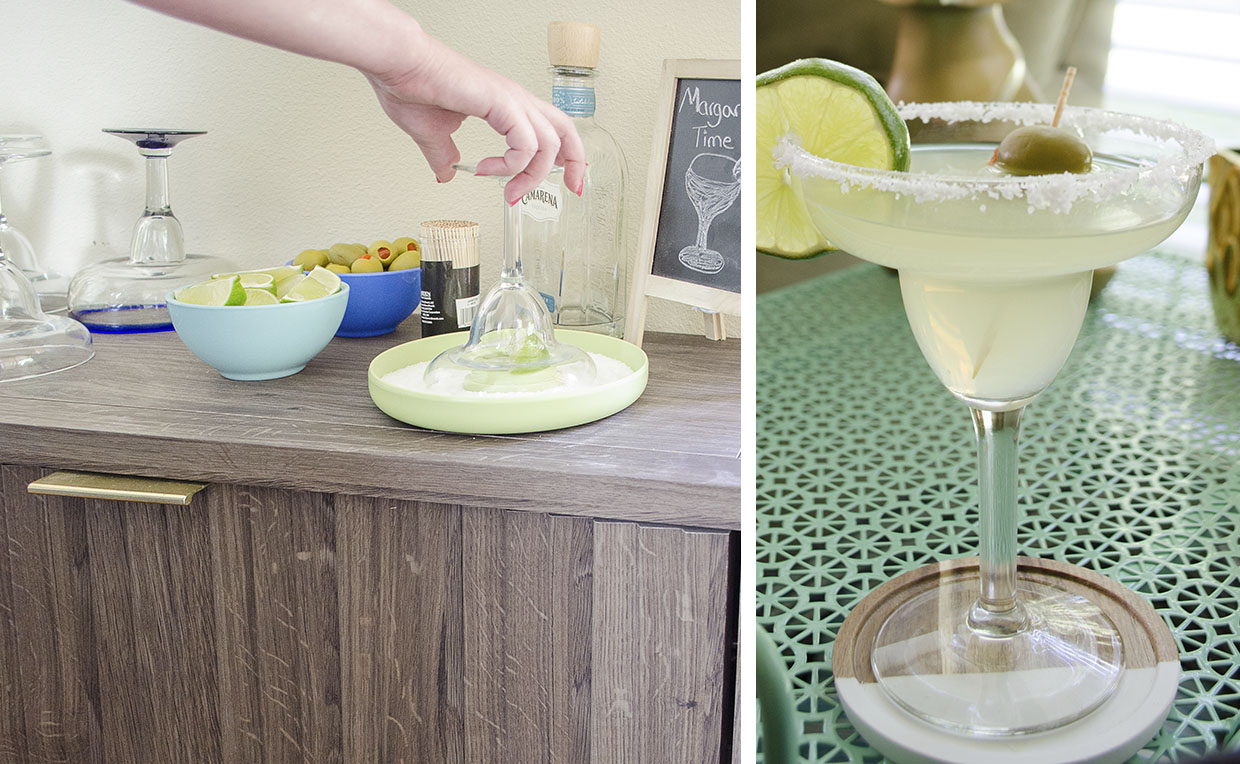 >
How do you mix it up and keep things fresh if you're entertaining regularly?
If we're feeling a little adventurous, we'll do a themed menu night — we're all about a good Mexican night! Chips, salsa, queso and chicken fajitas with onions and peppers is easy, casual and always delicious.
EXPERT TIP:
Make these Mexican roll-ups ahead of time for stress-free entertaining. Mix one block of softened cream cheese with one packet of dry ranch dressing mix and one small can of diced green chilies. Spread it thinly onto flour tortillas, roll up the tortillas and cut into sections about ¾-inch wide. Yum!
>
What are some of your favorite games to play?
I recommend playing Catch Phrase, Pit, Spoons and Mexican Train Dominoes at your next game night. They bring lots of laughs and can get pretty competitive!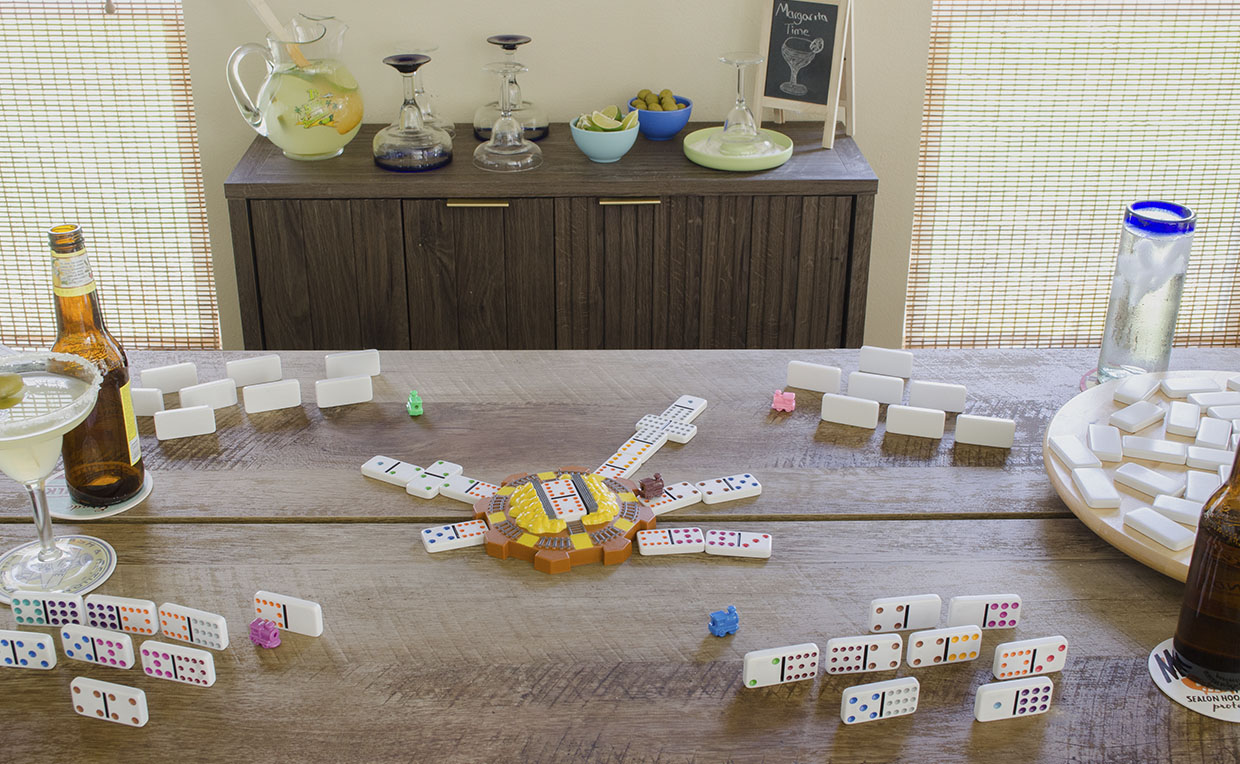 >
First-time entertainer faux pas — how do you avoid them?
As long as the bathroom has toilet paper and the kitchen has ice, everything else shouldn't be stressed about. It's inevitable things will get broken and spilled, so respond with grace to keep the party upbeat and positive.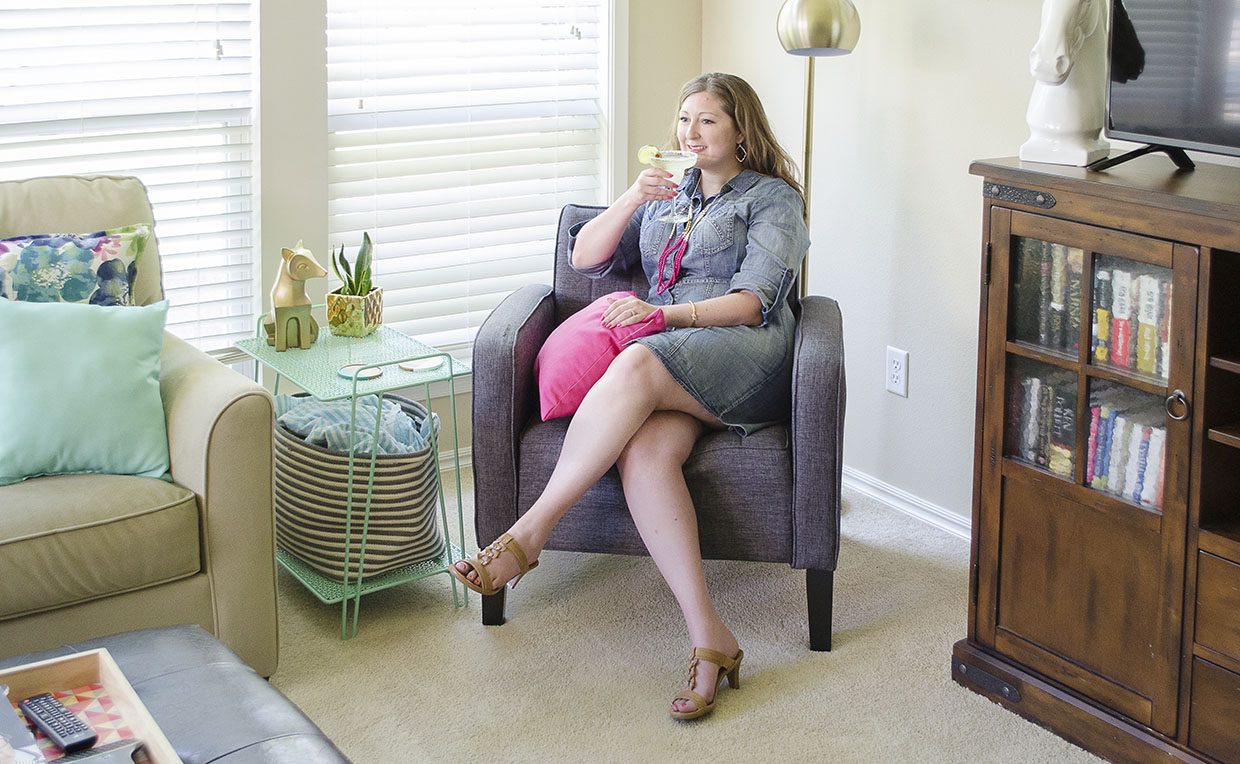 EXPERT TIP:
Kick back, relax and enjoy yourself. Your guests can tell if you're stressed, so don't sweat it!
>
What are your three tips for stress-free entertaining?
1. Don't make a recipe for the first time when you're entertaining. Do a trial run so you know how long it REALLY takes you to prep and cook.
2. When cooking, have appetizers (and drinks!) ready beforehand so guests have something to enjoy before dinner.
3. Clean up as you go. It makes for less work after guests leave.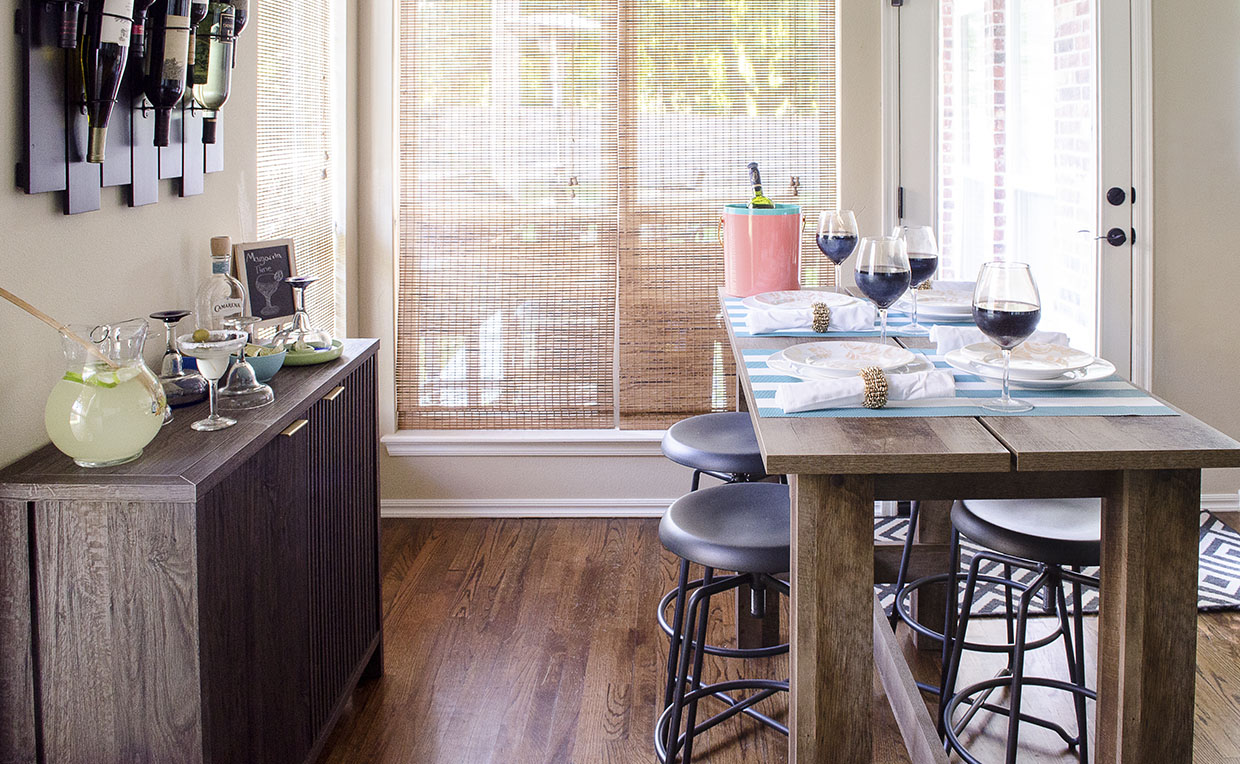 Have the table set and drinks ready when guests arrive. You'll be less stressed, and they'll thank you!