The complete guide to living room tables
They're living room must-haves:
coffee tables
and
side tables
. They can be the bookends of the sofa or the centerpiece of a space. So how do you choose ones that are right for your living space and needs?
Thanks to some of our favorite bloggers,
Liz Fourez
,
Shannyn Allan
and
Colleen Ludovice
, we've got the complete guide to selecting living room tables.
It's called a
coffee
table, but we all know it's more than that. Ask yourself these questions when considering the function of your coffee table:
Do you need to store remotes, games, magazines or newspapers?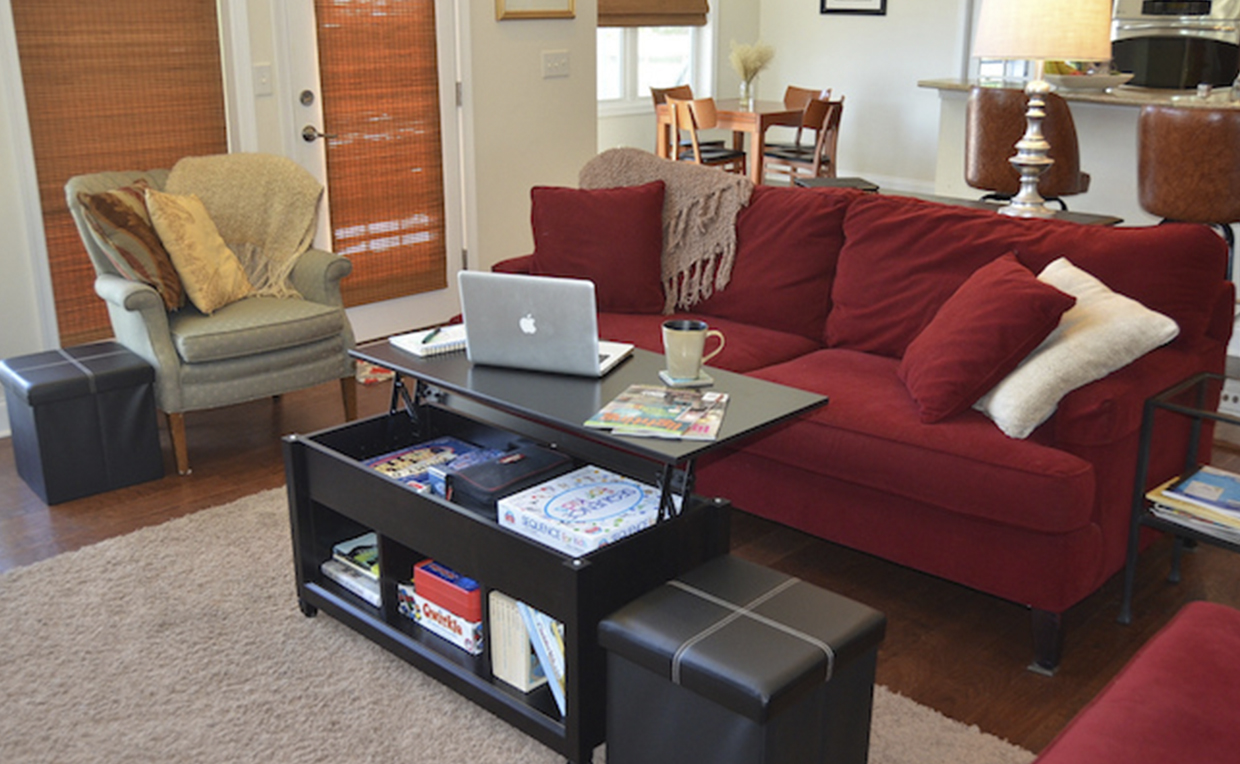 If your living room is large, a bigger coffee table (or even a pair of smaller tables) can act as a focal point to anchor the room. Another idea: Use an ottoman as a coffee table. It creates a soft and warm surface for kicking up your feet but can function just as easily with a tray on top.