3 steps to create a living room you love
Your living room is often the room where you spend the most time; it is, after all, where you live! There are several factors to consider when designing your perfect living room. We've turned to bloggers
Liz Fourez
of
Love Grows Wild
,
Shannyn Allan
of
Frugal Beautiful
and Colleen Ludovice of
Inspired to Share
to share why they love their living spaces and the important things to consider when creating your perfect living room.
1.
Consider function: How do you use your living space?
Do you like to watch TV or gather around for
family game night
? Perhaps midafternoon naps are your weekend go-to. When designing your living space, function matters. Consider how you'll spend the majority of your time in that room and let that guide your choices in furniture and design.
"Our living room is a gathering place where our family spends time together watching movies, doing homework and occasionally taking a midafternoon nap." — Liz Fourez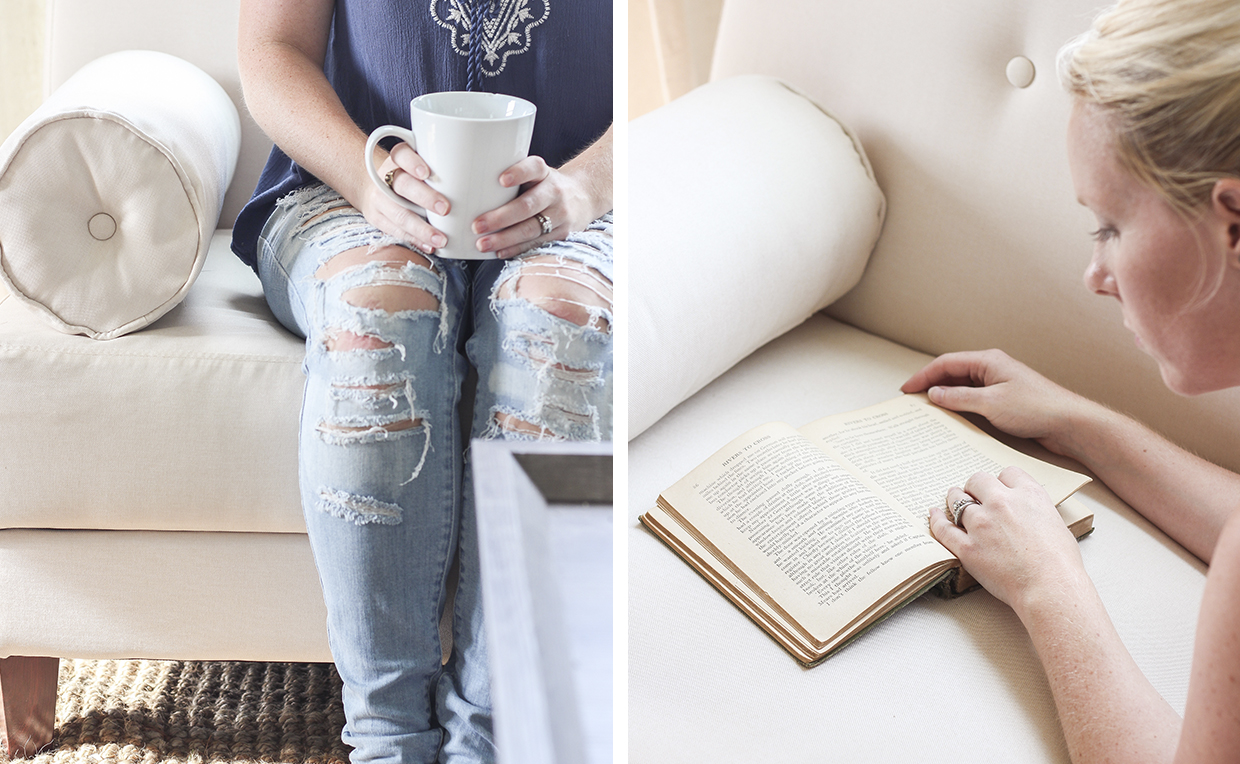 "Our living room is definitely a multipurpose space. Our furniture is arranged so we can enjoy a show and then easily transition to get some work done with a functional
living room workspace
. Our focus shifts from the entertainment stand to lift-top coffee table, depending on what we're doing in the space!" ­ Shannyn Allan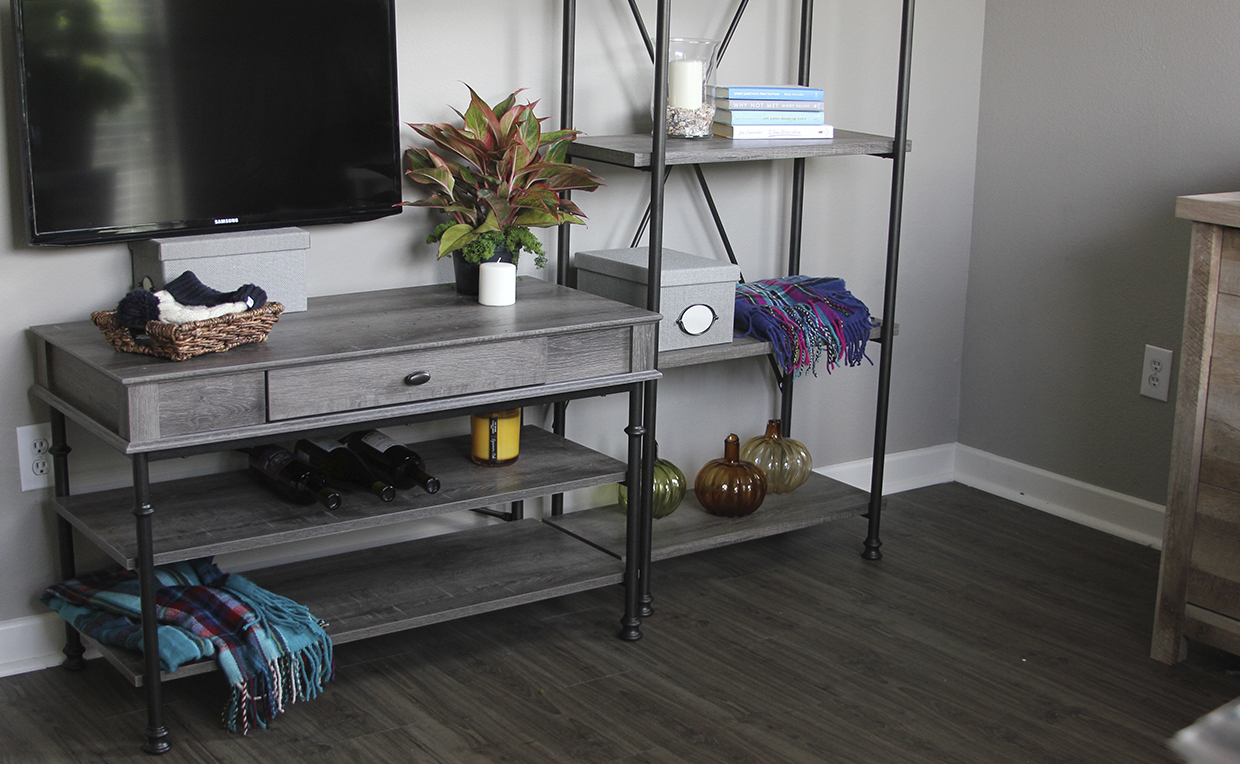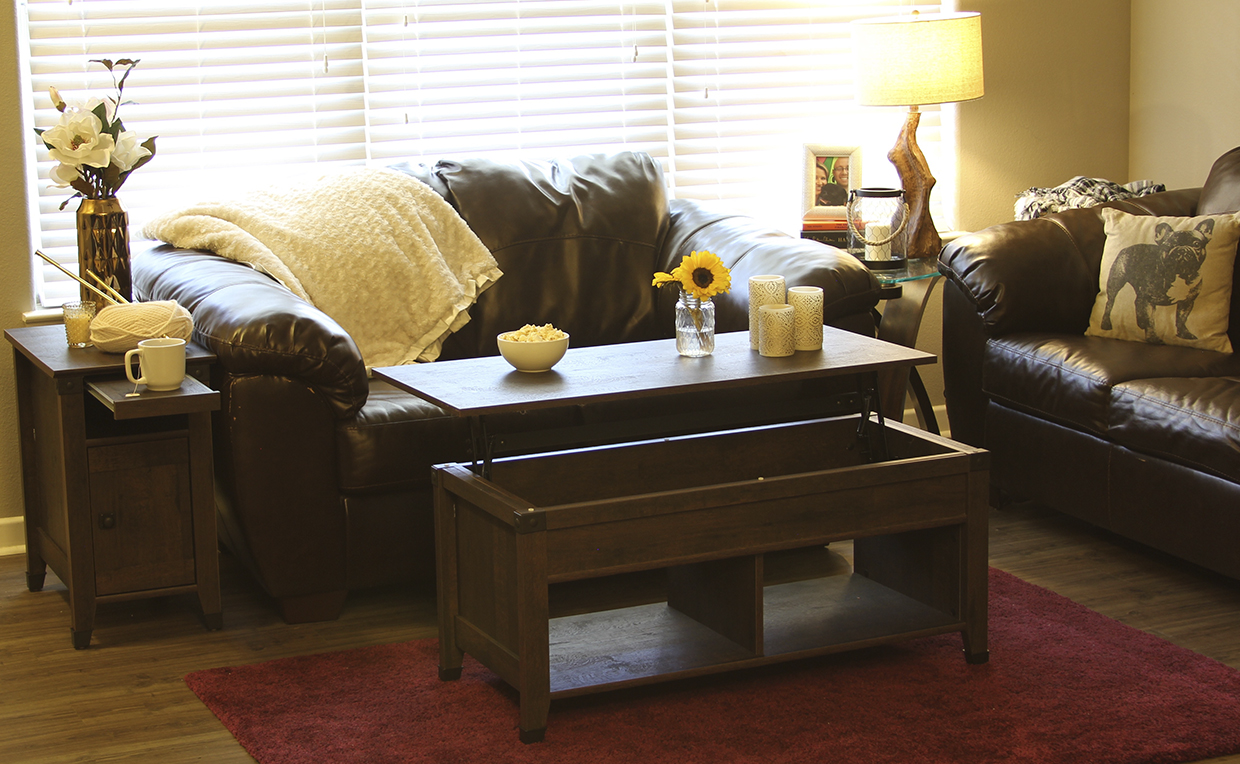 2.
Create comfort: What feels like home to you?
Living rooms are meant to be comfortable, so think about what'll make your space feel most like home to you. Do you love to be surrounded by books? Or maybe you need storage for toys and games for your family to play. Getting comfortable means having everything you need right at your fingertips, whether that's blankets, coloring books or just the TV remote!
EXPERT TIP:
Shannyn uses her
Canal Street 5-Shelf Bookcase
to display family photos and travel mementos to create a sense of home.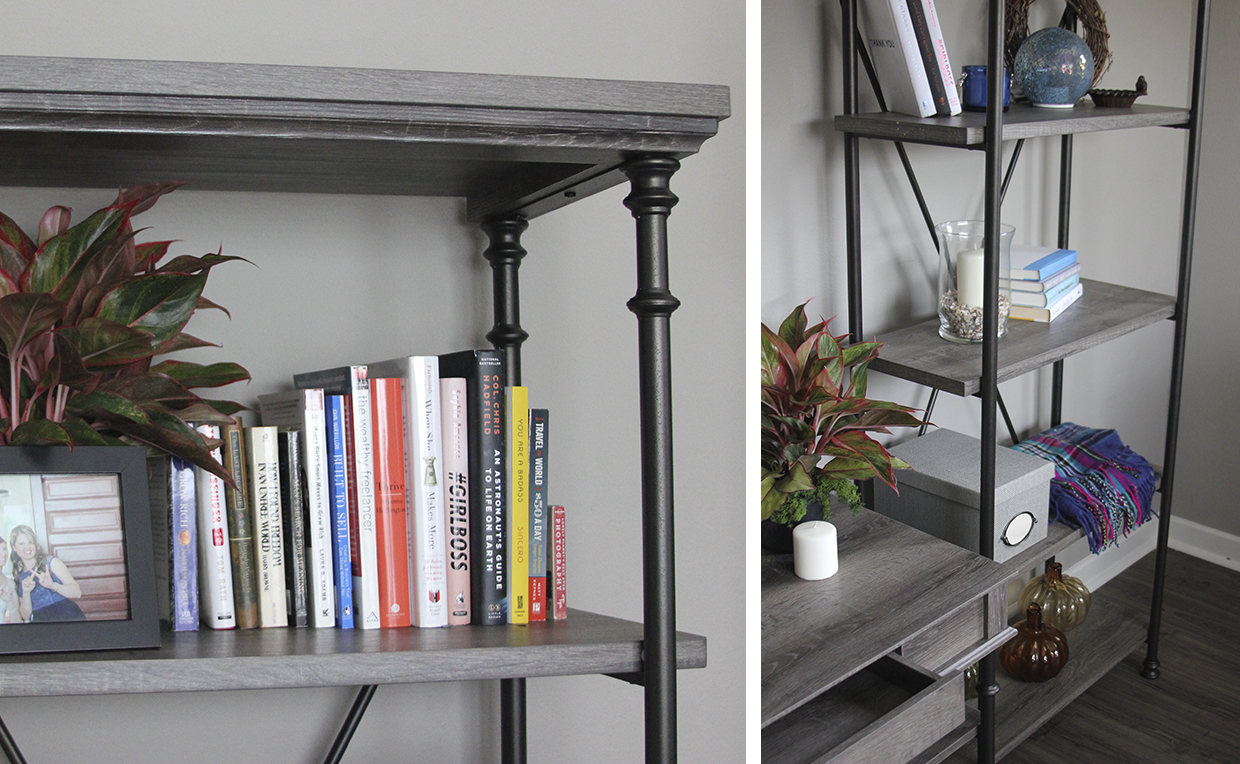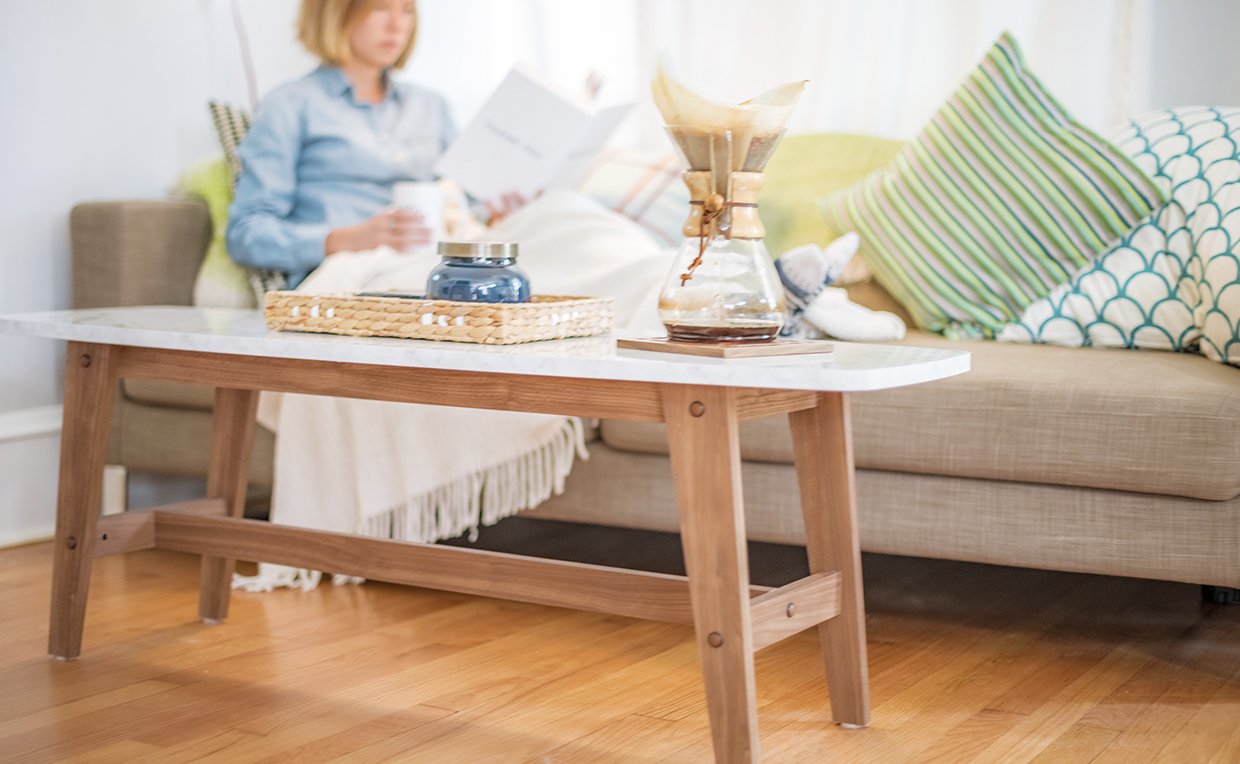 3.
Work with what you have: What do you already love about your space?
Don't forget to look at what's right in front of you! Focus on the bones of your space and then consider how you can use furniture and décor to play up the aspects you love most.
If you have a beautiful
fireplace
as the focal point, position two
accent chairs
on either side for an intimate arrangement.
If your living room connects other rooms and is a central hub, pick furniture that's great for gatherings, like
ottomans
and small
accent tables.
"We have a gorgeous sunroom off our main living room, so we have the fun of creating two similar but different living spaces. We try to keep all of our furniture cohesive (and lightweight!) so pieces can be moved from one space to the other. The fun, bright colors of the two
Eden Rue accent tables
complement one another, even though they're in different rooms!"
—
Colleen Ludovice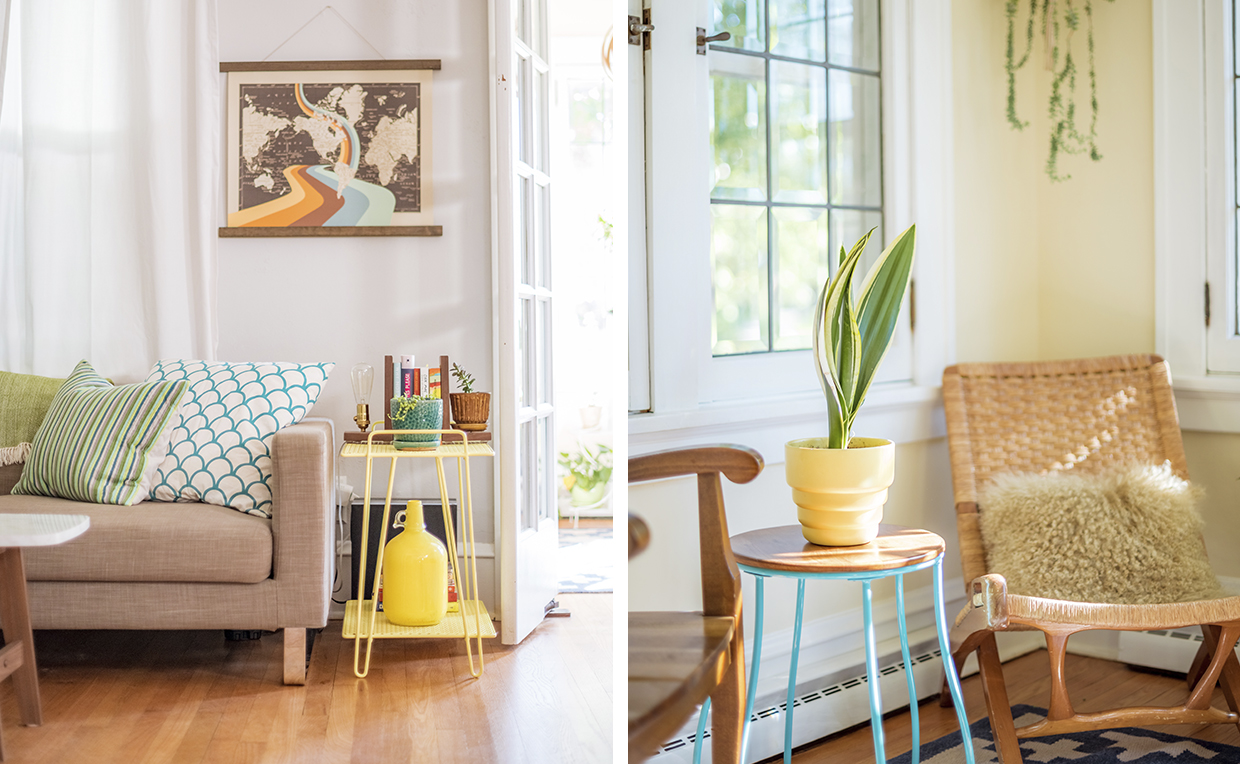 "I love the big picture window in our living room that lets in a ton of sunlight and gives us a great view of the farmland around our house. It is a great focal point for the room and makes the whole space bright and inviting!" —
Liz Fourez