The Traditional Home Office
More and more people are working from home these days. Whether because of workplace flex policies or the nature of digital professions, it's now possible to work from the bedroom, living room kitchen or just about any other space around the home.
We sat down with
Liz Fourez
from
Love Grows Wild
to talk about her dedicated work-from-home space and tips you should consider when crafting your own beautiful, traditional home office.
Q
What are the benefits of your traditional home workspace?
I work from home 55-plus hours a week, blogging and running my business. When I first started, I didn't have a designated office, and, slowly, the entire house turned into my home office. I soon realized I needed one dedicated office so the house stays clean and organized.
EXPERT TIP:
It's easy to work around the clock when your office is inside your home. Create separation with a space where you can shut the office door at the end of the workday and enjoy evenings distraction-free.
Q
How did you decide on the furniture for your traditional home office?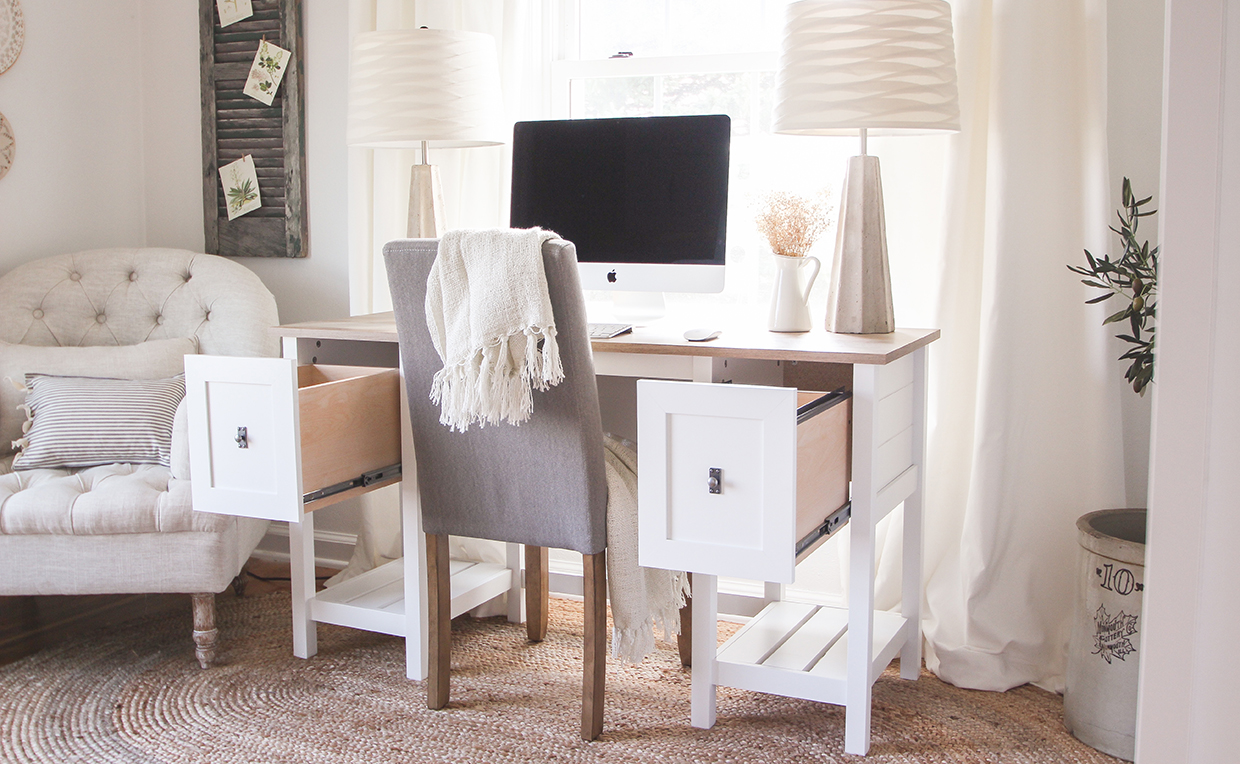 I need a multifunctional computer desk with a large work surface and office storage for supplies, calendars and files.
EXPERT PICK
: The
Cottage Road Desk
has two deep drawers that are great for holding paperwork and shelves underneath that provide additional office storage space.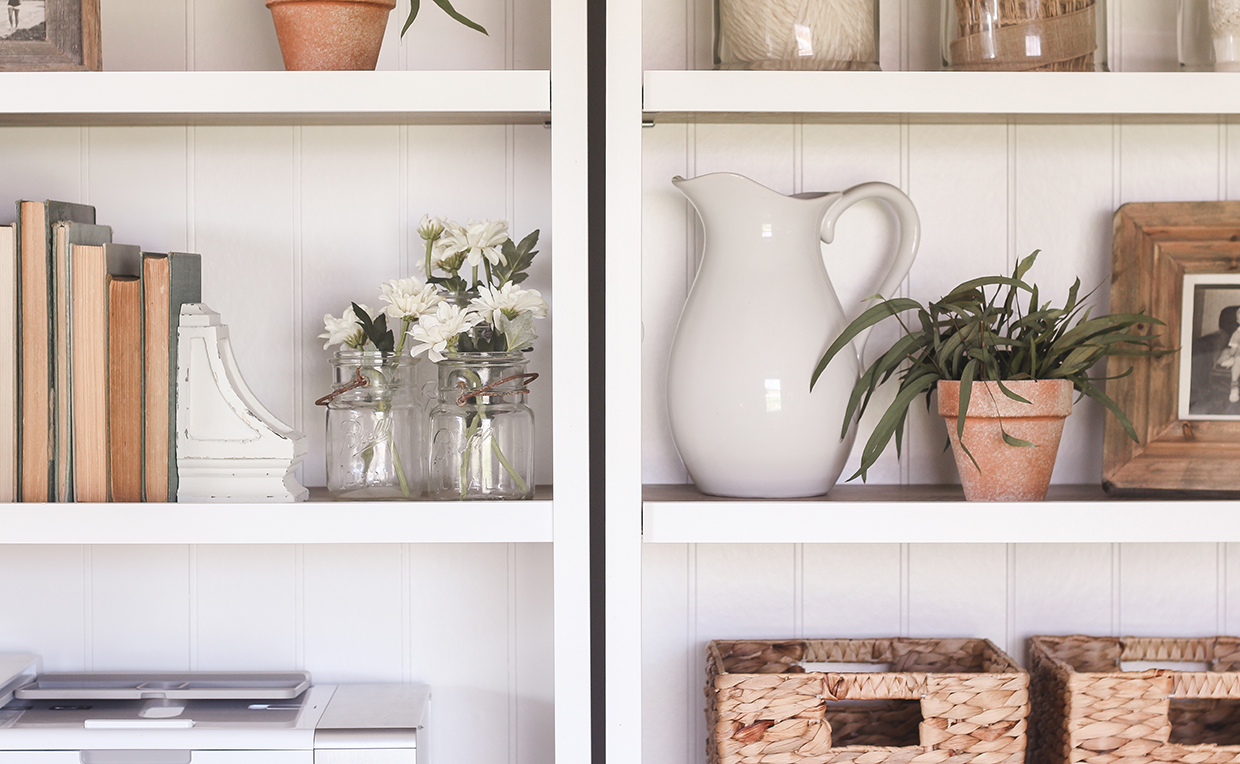 I also needed some kind of office storage unit to hold camera equipment, tools, paint supplies and my sewing machines. I wanted to have something functional that could also be used for decorating purposes.
EXPERT PICK
: The
Cottage Road Library With Doors
gives me plenty of storage space in the cabinets and room to display decorative items on the shelves. Plus, the detailed paneling on the back is lovely!
Q
What's best for office seating — for you and visitors?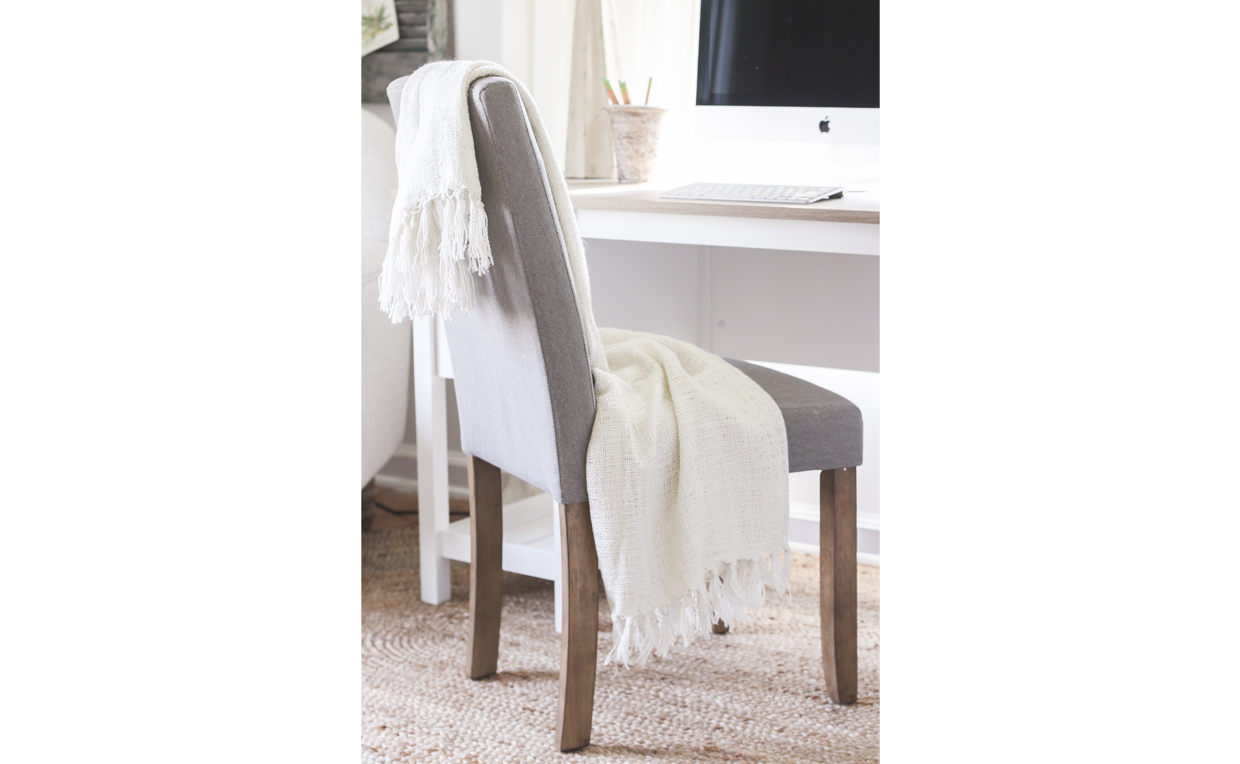 I prefer my seat height to be around 18 inches for a computer desk chair. Upholstered chairs are great for back support while sitting at a desk. The kids like doing their homework in the office after school, so having extra chairs makes it easy for everyone to pull up a seat and get their papers and projects done!
EXPERT PICK:
Carson Forge Parsons Chair
— it comes in sets of two!
Q
Hidden or open storage in the home office?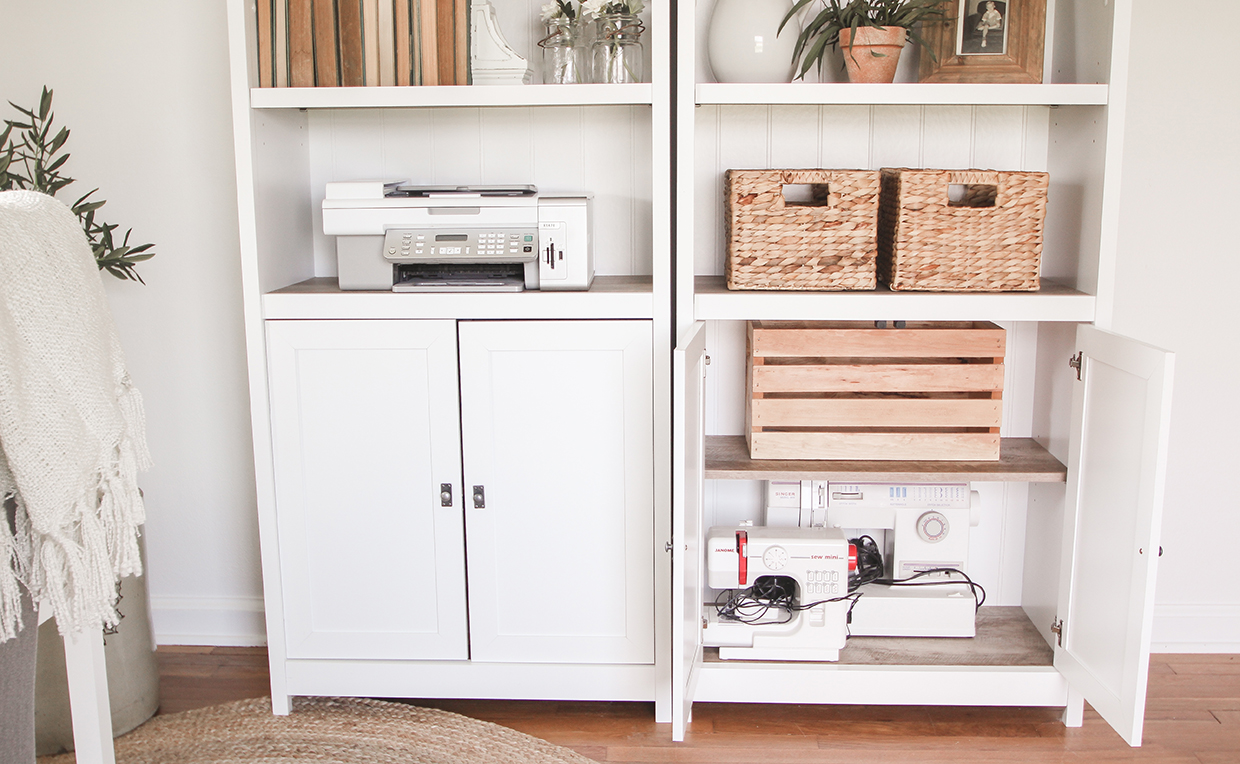 Both! Closed storage hides all the clutter and things you don't want to see on a daily basis, to keep your house looking clean and tidy. Open storage, like shelves or bookcases, keeps the space airy, light and shows off your favorite decorations.
EXPERT TIP:
Find furniture with cabinet doors to store larger items. Use baskets and bins to organize your belongings and save you time and space.
Q
What makes you feel most at home in your work-from-home space?
I'm most productive and efficient when my home office is clean, organized and beautifully decorated. A natural jute rug helps cozy up the room and define the desk area. A tufted sitting chair gives me a comfortable place to curl up and read emails in the afternoons. Bamboo roman shades block the sun when I'm at the computer, and I always decorate with plants or flowers to breathe life into the room.
EXPERT TIP:
If you spend a lot of time in the office, make it a space that you're excited to step into every morning.