Top Featured Products
5 steps to a functional, fabulous entryway
First impressions are everything, not just for you, but for your home, too. As Julia from
Chris Loves Julia
puts it, "Your entryway should reflect the rest of your space while being full of style!"
The entryway should look fabulous, but also be functional. Follow these 5 steps to create a functional and stylish entryway.
FUNCTION FIRST
1.
The Drop Zone: easy access to the essentials
Pretty much everyone has a drop zone in their home. The place where you drop your keys, purse and sunglasses when entering your home.
Having a place to keep all these items handy when heading back out can be a huge time-saver. A small decorative bowl or tray is the perfect place to keep these things visible and ready to go.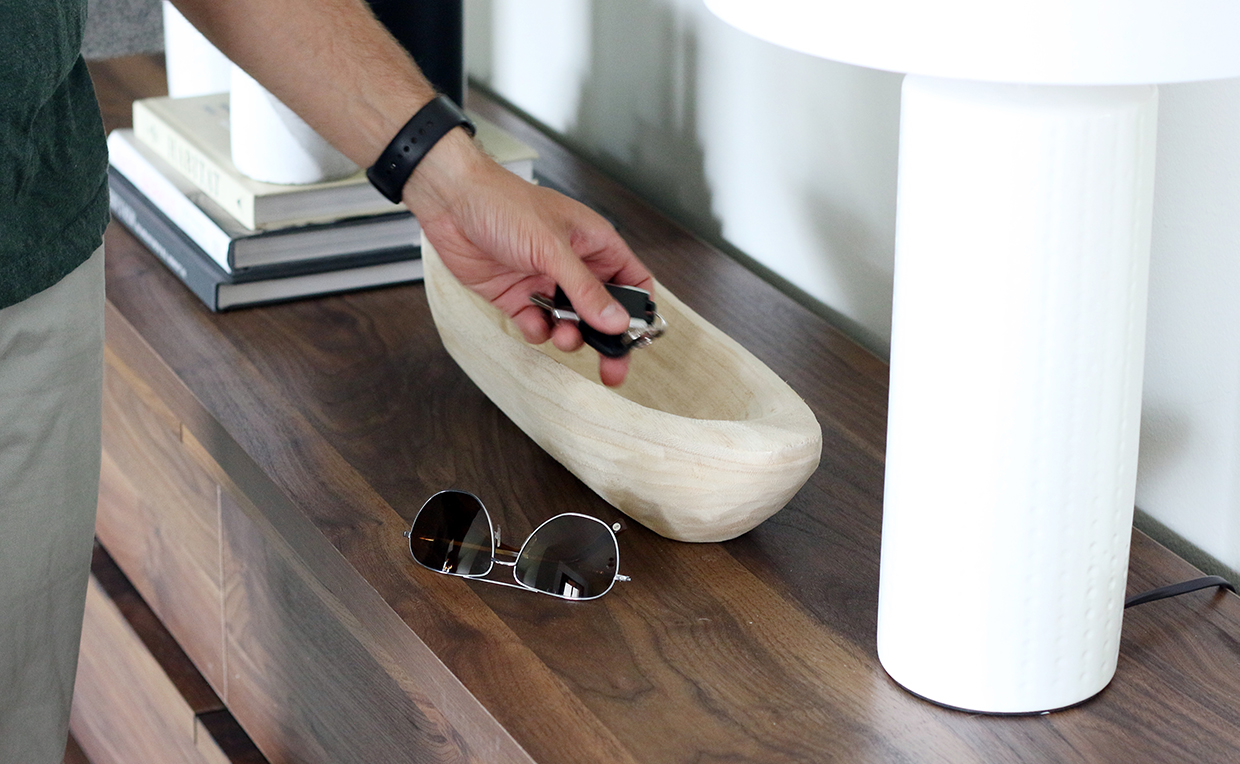 But what about those other things like mail or stamps? Or your hat and scarf? A hanging
wall organizer
keeps clutter out of the way, yet organized and easily accessible.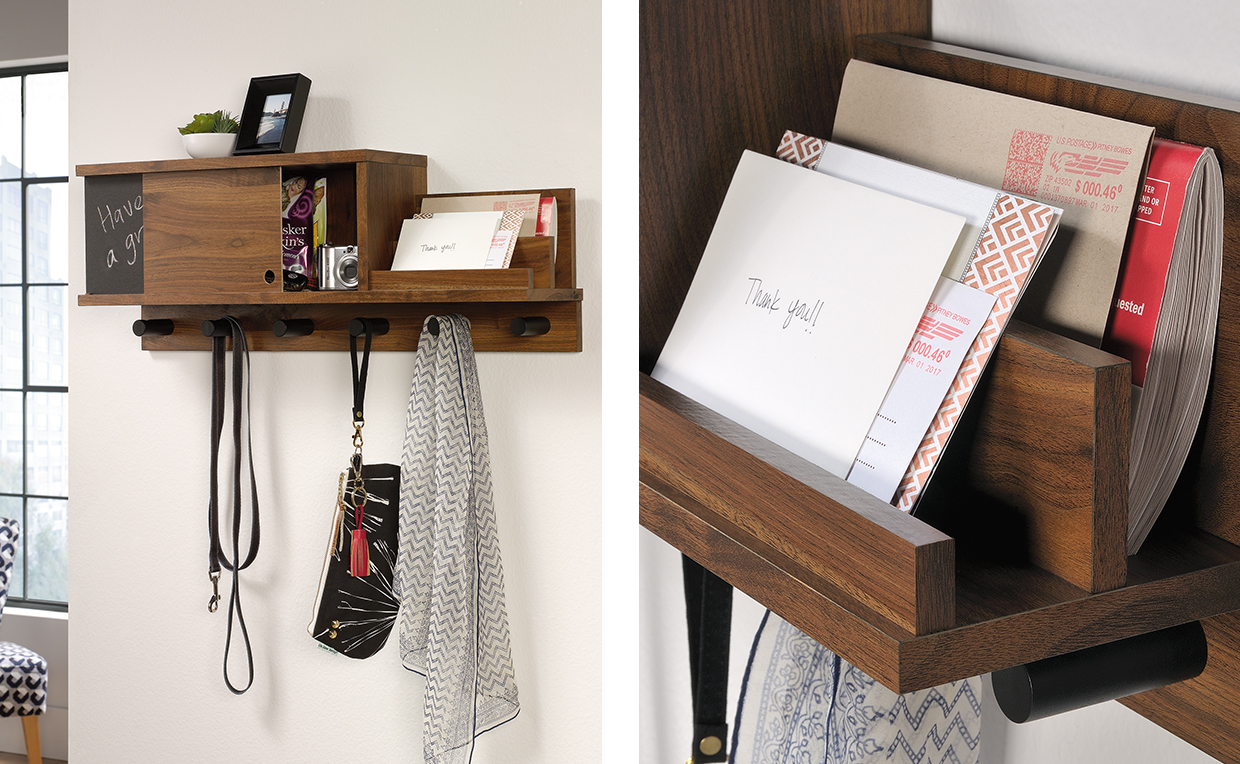 Harvey Park Wall Organizer
2.
Quick and easy seating
"Everyone's needs are different, but hooks, storage and a place to sit should be high on every list."
—
Julia Marcum
Amen, Julia! Don't track dirt throughout the house. Keep wet or dirty shoes in the entryway and provide yourself and your guests with a place to sit and take off their shoes. A chair makes a great addition to an entryway and can double as a place to drop your coat or purse in a hurry.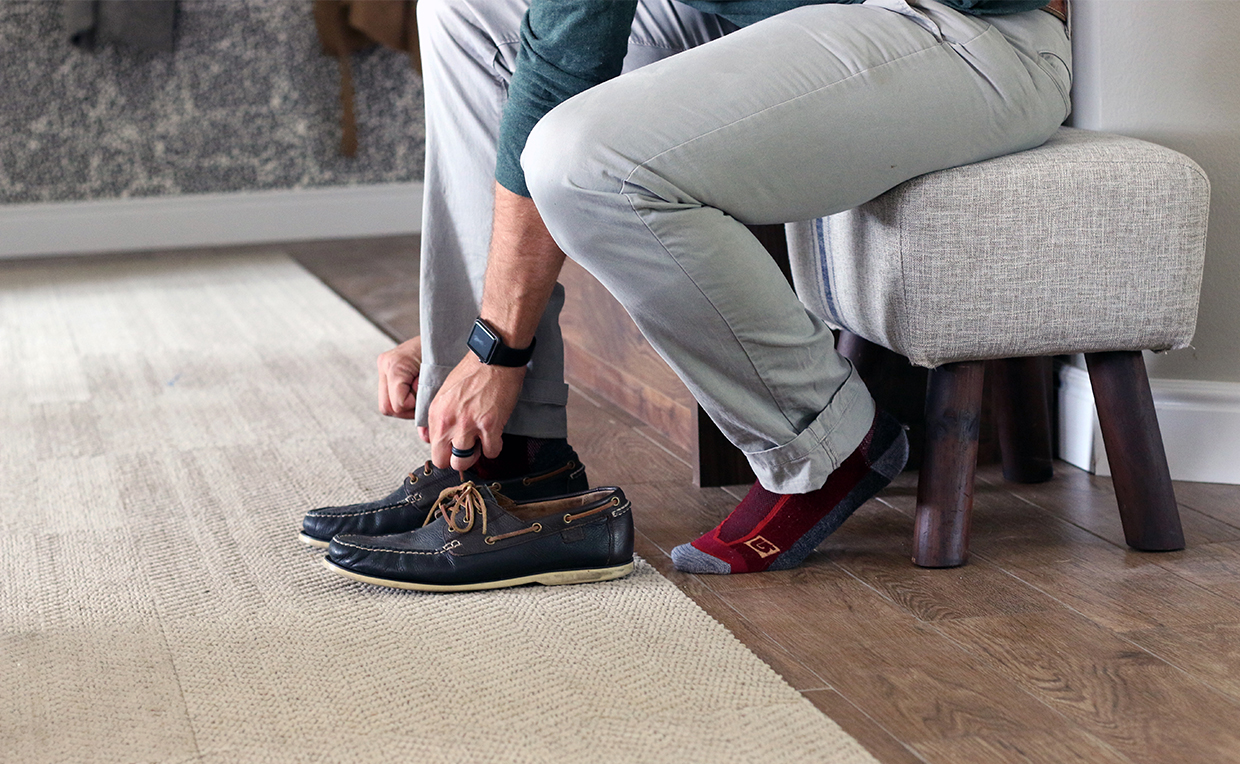 A stool or ottoman serves the same purpose if you're tight on space. Photo credit: Julia Marcum,
Chris Loves Julia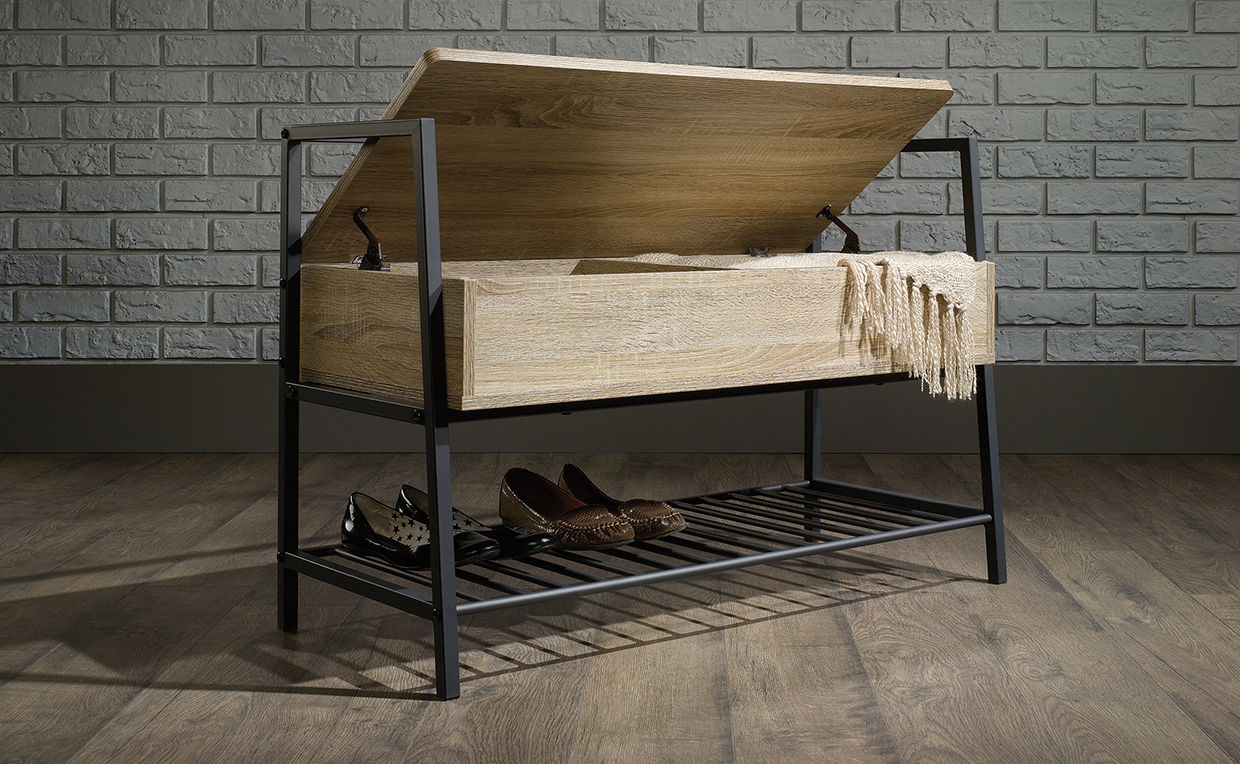 A
bench
is another all-in-one option that provides storage, seating, a shoe rack and more. Expert style blogger
Jenna Kutcher
says it best, "It needs to be a defined place where you can easily access your shoes, a spot to hang your jacket or winter coat and a place to drop your bags."
BONUS: Inside Dog House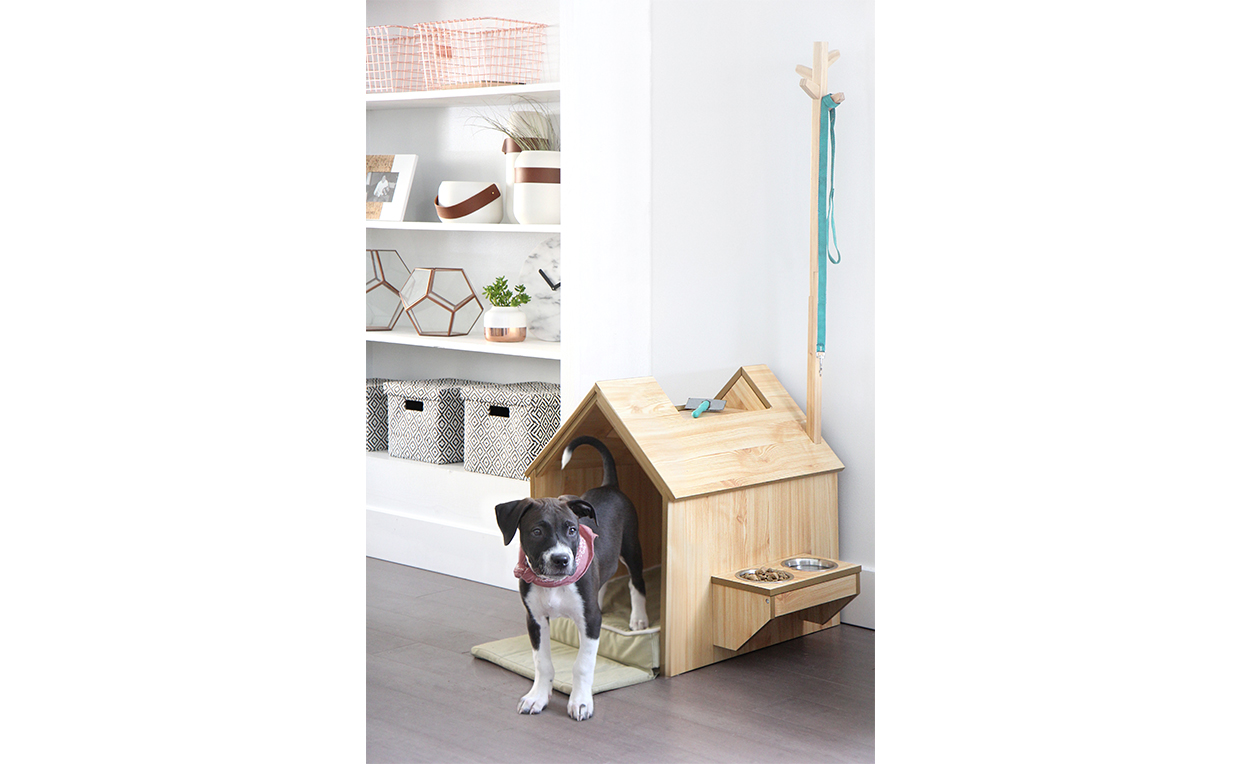 Photo styling credit: Jenni Radosevich,
I Spy DIY
Dog owners know how much pups can own the entryway.
Jenna Kutcher
knows this all too well.
"Our dogs rule the front entryway. It's all about them," she says. "We have a place for all their things from leashes to harnesses, treats and sweaters."
The
Inside Dog House
is perfect for dog owners who want a dedicated place to hang their pups' leashes and harnesses and access any other things they may need for a quick walk!
Seasons change and so do our clothing needs. Rain and snow boots, sun hats and wool caps, gloves and scarves. Whether it's a storage cabinet or a dresser, have a place to store all the things.
Guests also will appreciate having a place to store their jackets or coats when they come in.
"The coat closet is directly to the right when you enter our place, making it convenient for our guests to get rid of any baggage, outer layers and/or shoes if they choose to."
—
Haylee and Tyler Shelton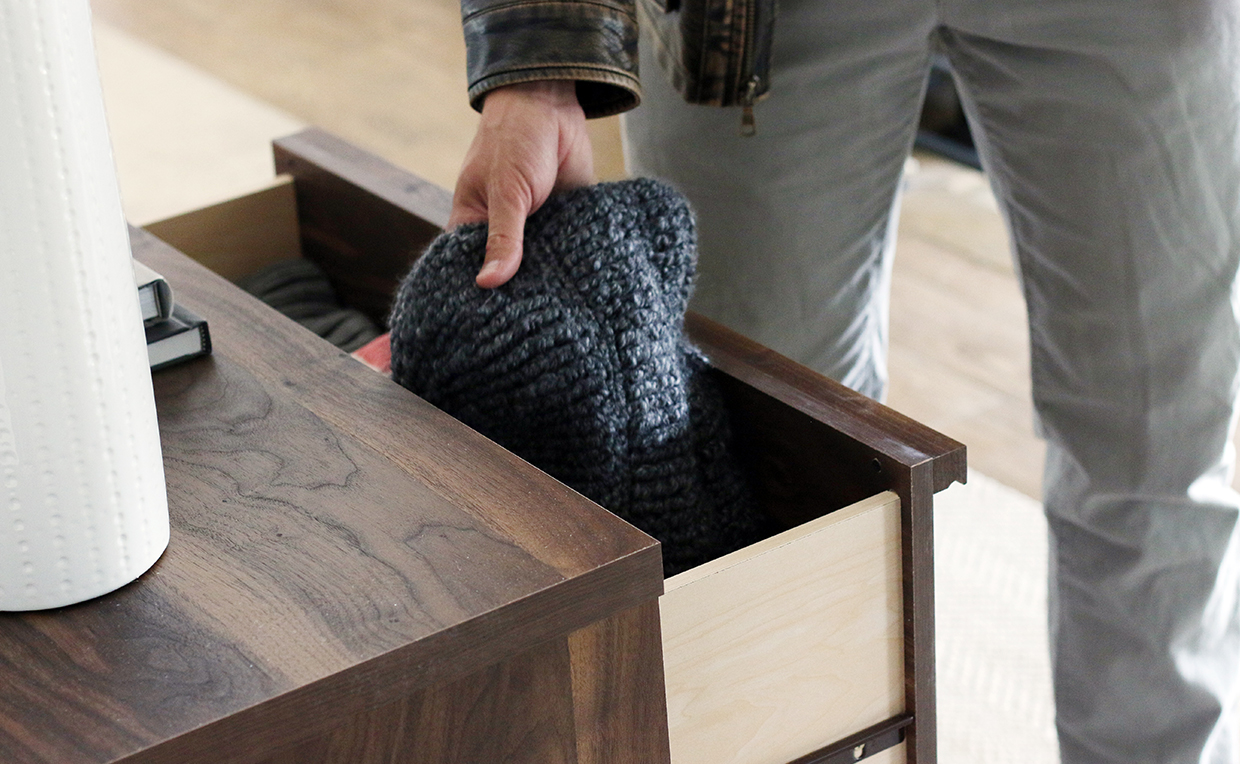 STYLE SECOND
"The entryway is where people are welcomed into our home. It's the first impression of our space so it's important we keep it looking beautiful."
—
Haylee and Tyler Shelton
Now that you've got the functional aspect of the entryway taken care of, it's time to add your style and make your entryway something that's welcoming to all.
"If you have a large window in your entryway, hang a mirror above your dresser or storage piece to bounce more natural light into the space!"
—
Julia Marcum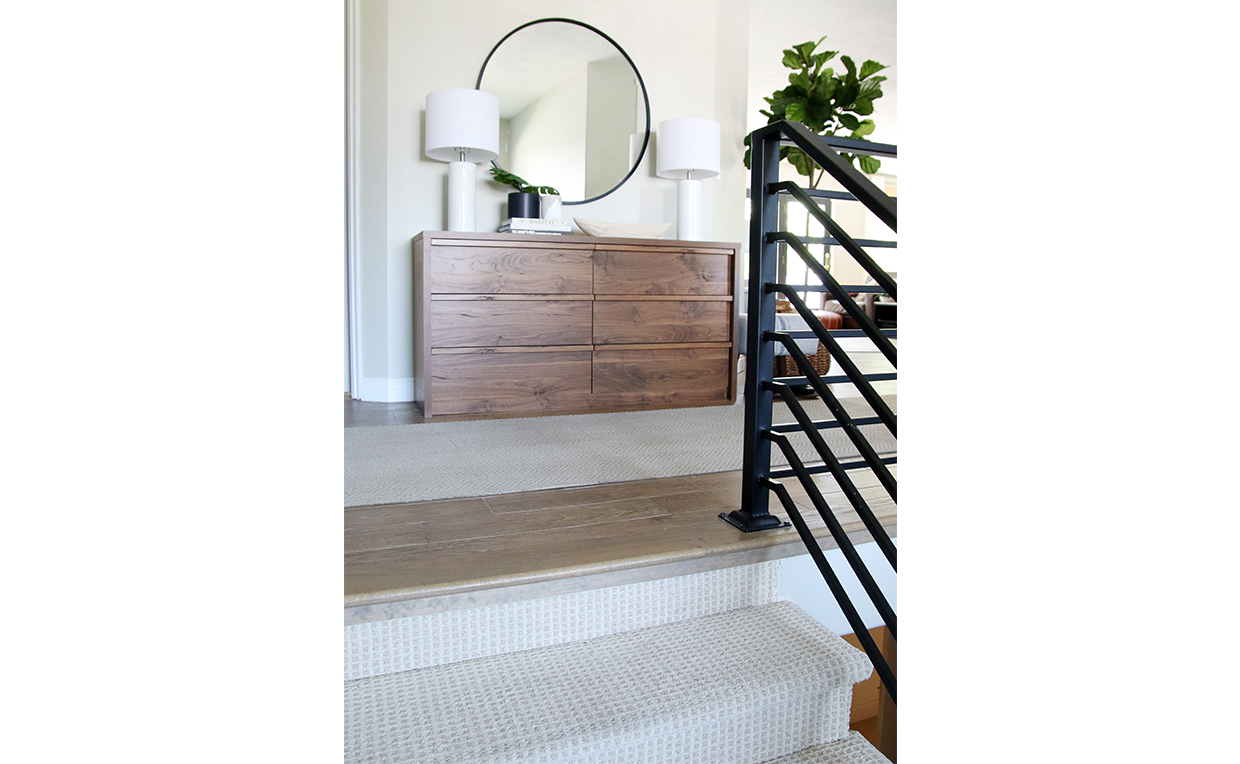 2.
Bring in warmth and nature
Your entryway is the transitional space that bridges the outside-inside gap. Bring in some natural elements like plants and woodgrains to help create warm, natural tones that will immediately make your visitors feel welcome.
Jenni of
I Spy DIY
loves adding greenery to her entryway.
"Not only do fresh plants on the table make the space inviting, they also bring good smells into the house!"
Light candles to bring in even more warmth. This makes the transition easier and more natural.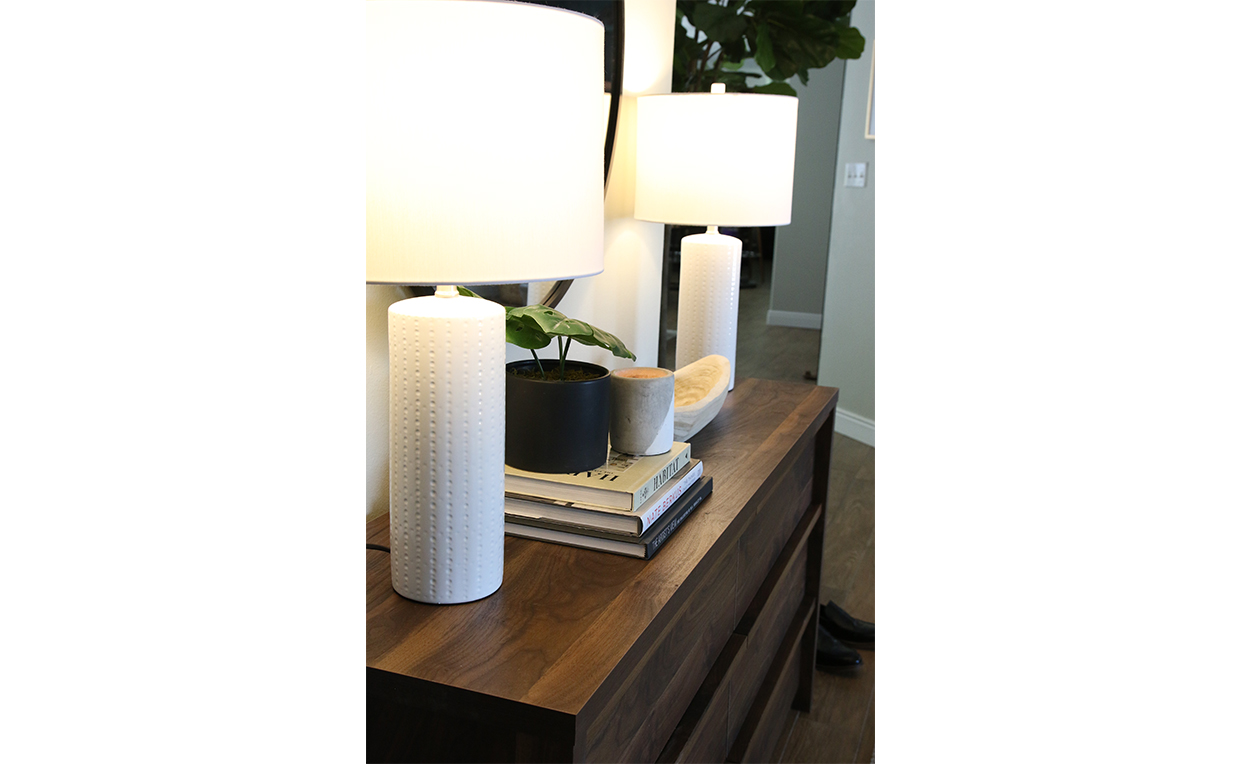 "We love rugs and an entryway rug is the best spot to set the tone for your home!"
—
Jenna Kutcher
Getting your entryway ready is the first step in creating a welcoming oasis for friends and family. But what happens once guests get past the front door? Keep the hospitality and cozy comfort going by avoiding these
party hosting taboos
.
Top photo credit: Julia Marcum,
Chris Loves Julia