5 organization hacks to transform your storage space
There are two types of people in the world: those who hide the mess by stashing it behind closed doors and calling it organization (out of sight, out of mind, right?), and those who organize with a purpose by making every inch of space count with equal parts function and fashion.
Be more like No. 2 with these five hacks to keep you organized — so you can show off the best you and contain the rest.
1.
Replace a small side table with a low-profile console or credenza.
Maximize your storage surface space. Whether it's a place to set a cup of coffee between two accent chairs or used to hold a lamp in the living room, a console table has more room for storage.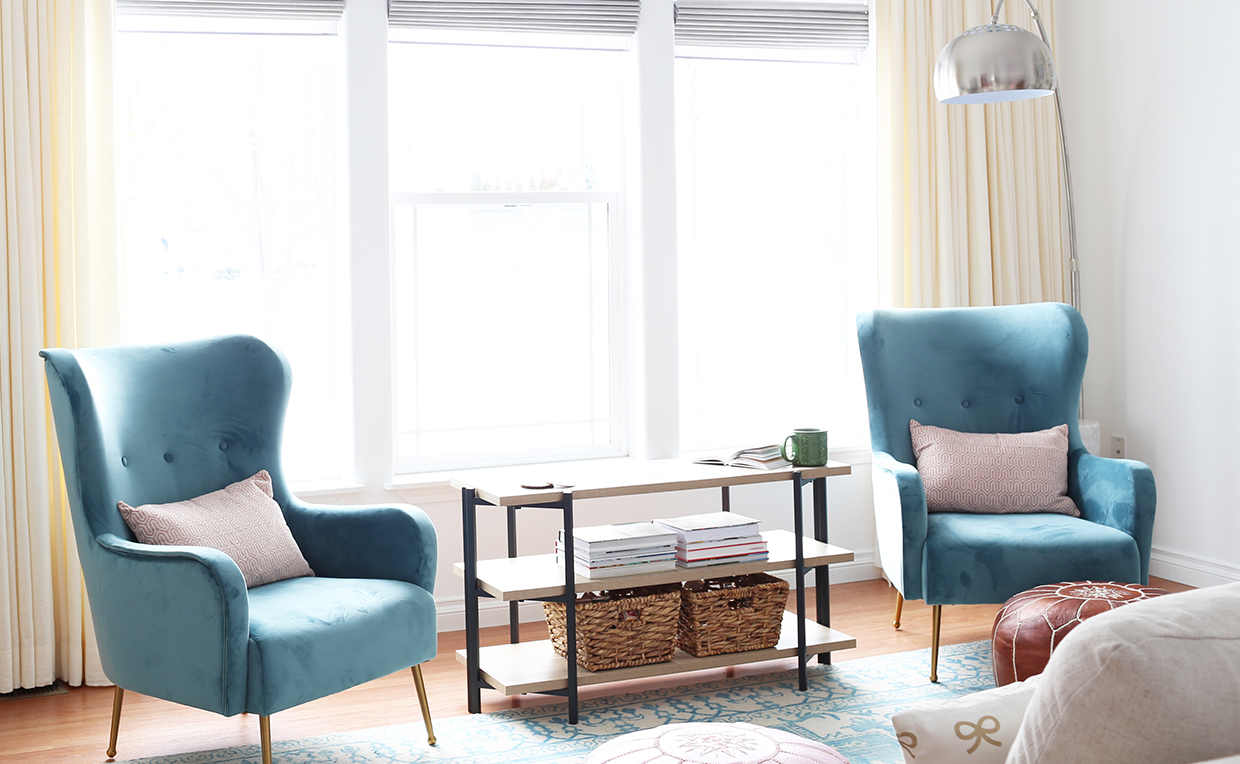 2.
Make sure your storage cabinet has adjustable or removable shelves
.
Store items of varying sizes and heights by adjusting the distance between shelves.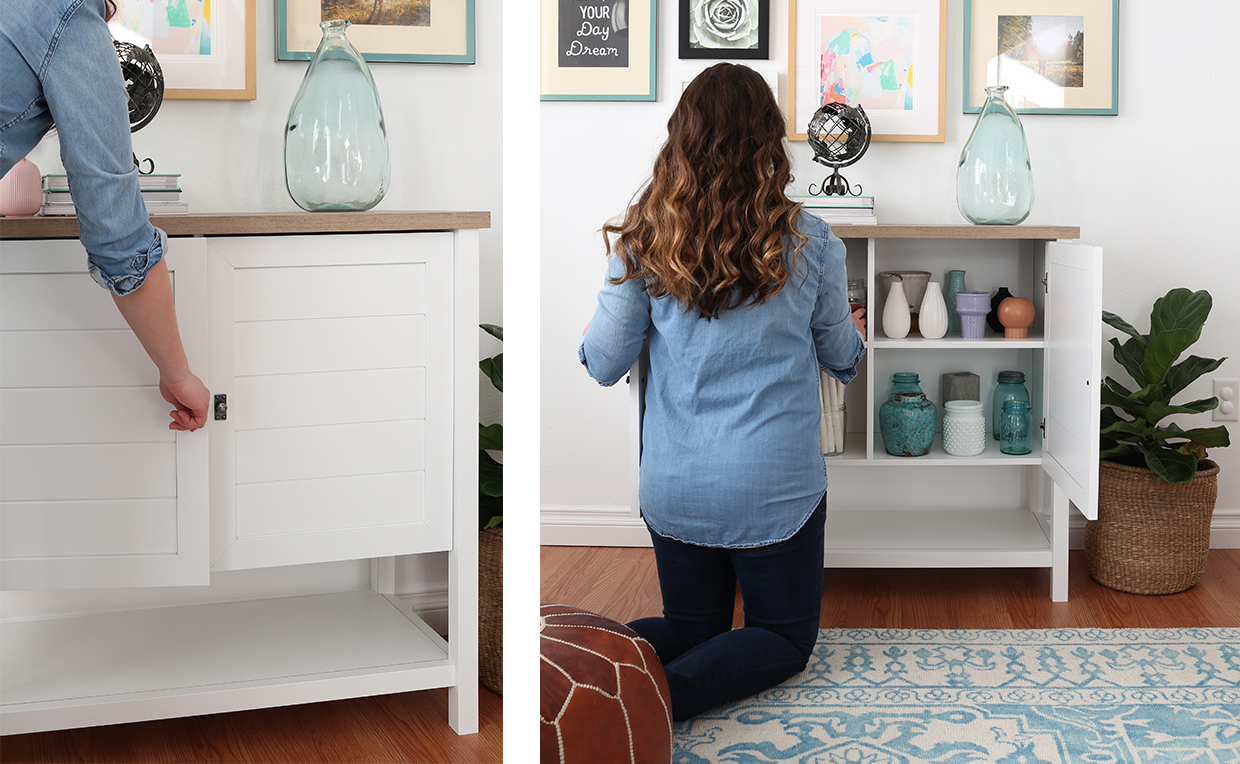 The
Cottage Road Storage Cabinet
has an adjustable shelf behind each door of two separate storage compartments so you can store stacks of extra serving dishes on one side and tall vases or wine glasses on the other. Photo credit:
Aileen Allen
3.
Put your books to work.
Stack hardcovers to add layers and prop up frames or other décor items on shelves or in your displays.
Store books spine-end in (toward the back of your shelf) for a cohesive look that's stylish and easy on the eyes.
Organize shelves with a mix of horizontally and vertically arranged books for a sophisticated, space-saving look.
Merge function and fashion with decorative bookends on open shelving.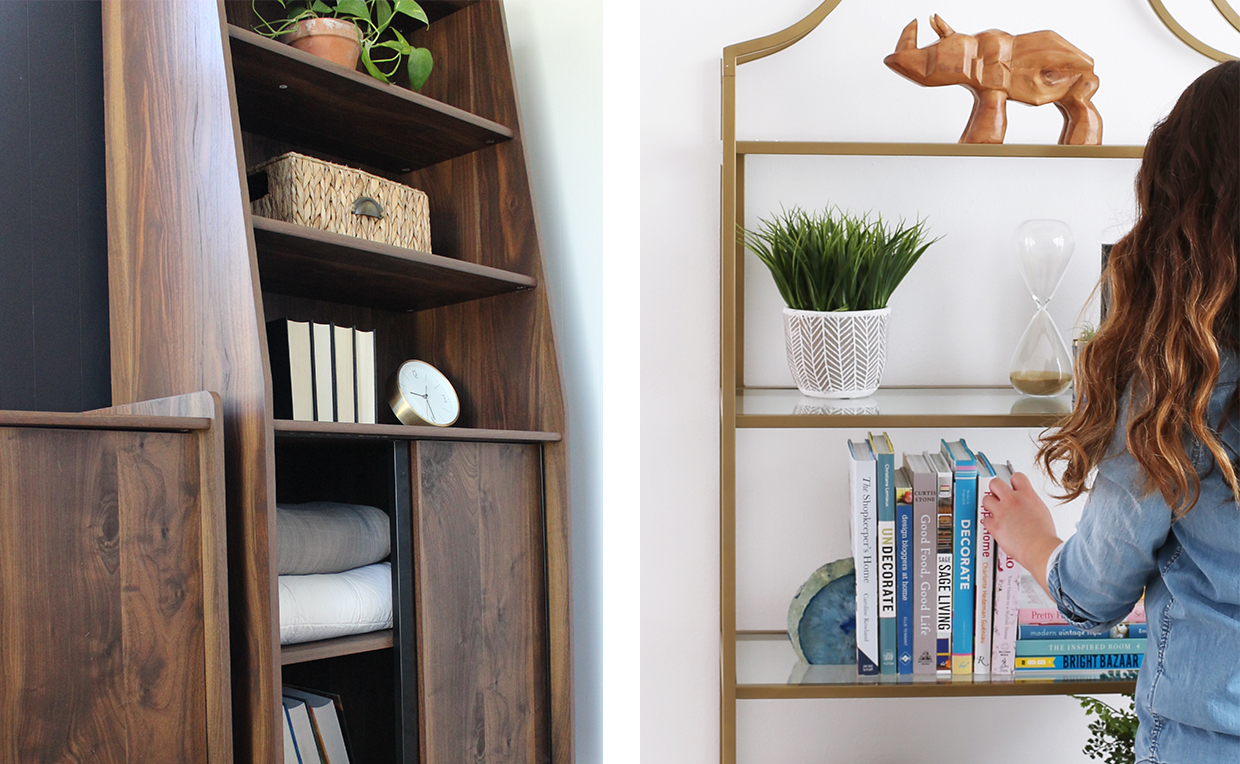 4.
Hide it in plain sight.
Opposed to shoving the clutter under the bed or in the bottomless junk drawer, use baskets to mask the mess. Using baskets as part of your décor isn't just stylish — it's smart.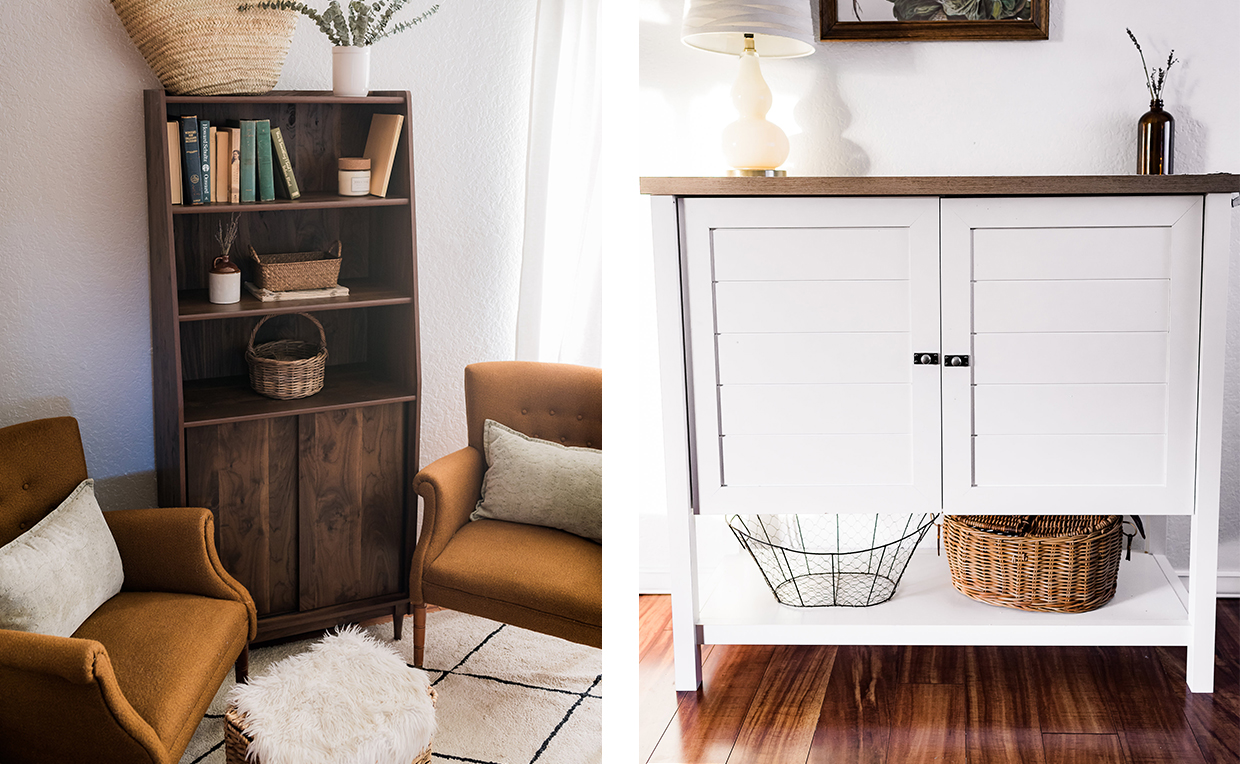 Go to the extremes and use the top of a storage cabinet or bookcase or lowest, hard-to-reach shelf for baskets filled with essential (but not so pretty) items. Photo credit:
Chelsea Graves
5.
Play up your furniture's best features.
Invest in furniture that's designed with storage and organization in mind. A credenza with a Vanishing Drawer® conceals the necessary eyesores, like remotes and video game consoles, but keeps them accessible with a flip-up drawer front. A library with doors is created to make organization easier by simply sliding a door shut. Don't overcomplicate it. Let your furniture do what it does best!