Home Tour: Julia Marcum's homey, hygee-like entryway
Name:
Julia Marcum, from
Chris Loves Julia
State:
Idaho
Room in the home:
Entryway
Size of room:
7′ x 17′
How long you've lived here:
4 years
How you'd describe it:
Functional, casual, cozy
If your room were food, it would be …:
A pot roast
!
There's nothing like opening the front door to the smell of a pot roast that's been cooking all day. It's comfortable and classic.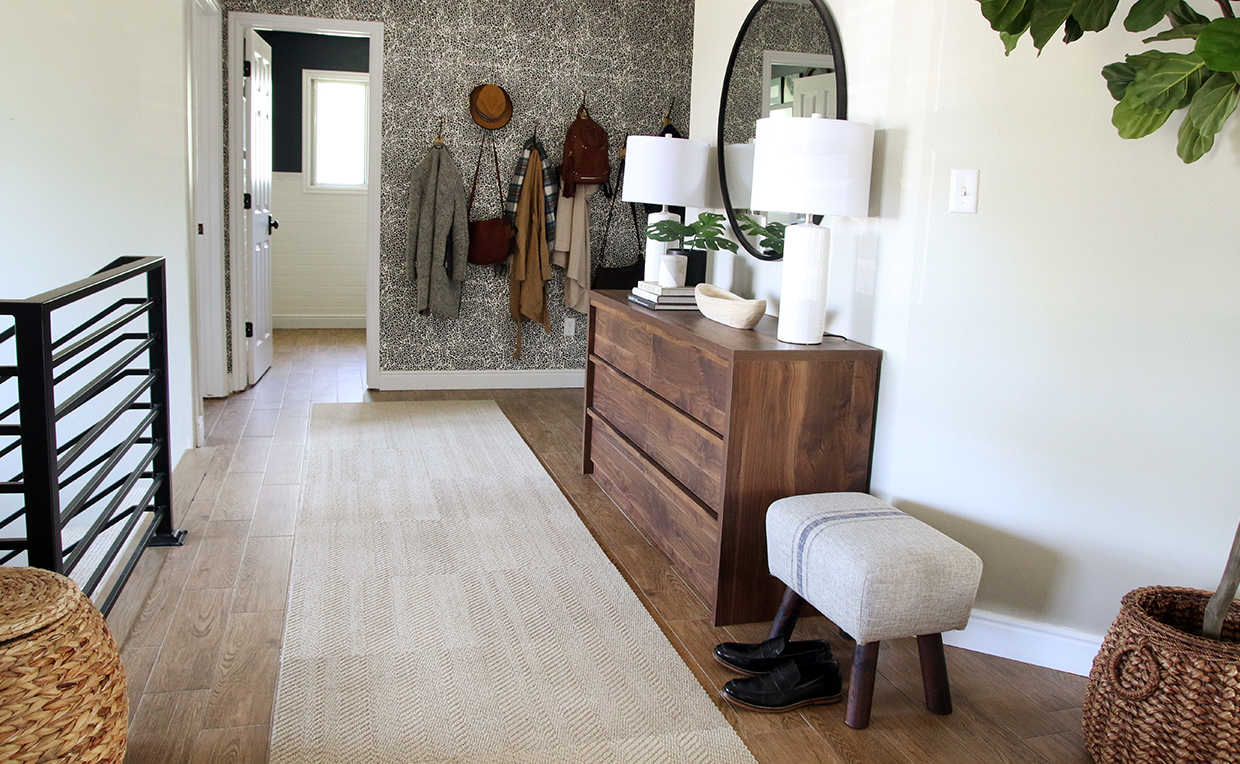 Julia from
Chris Loves Julia
knows that designing an
entryways
is all about creating a welcoming yet practical space — coat hooks,
key holders
and storage should permeate the space without dominating it. Julia's space combines deep walnut wood grains and soothing earth tones without succumbing to common entryway mistakes like cluttered corners and overfurnished halls.
What's most important to her? Creating a functional environment that allows you to live in the moment — a place to just be, without pressures of where you've been or where you're going next.
Tour Julia's entryway and learn how she created a space that serves as both a great first impression on guests and a functional area for her family to begin the day.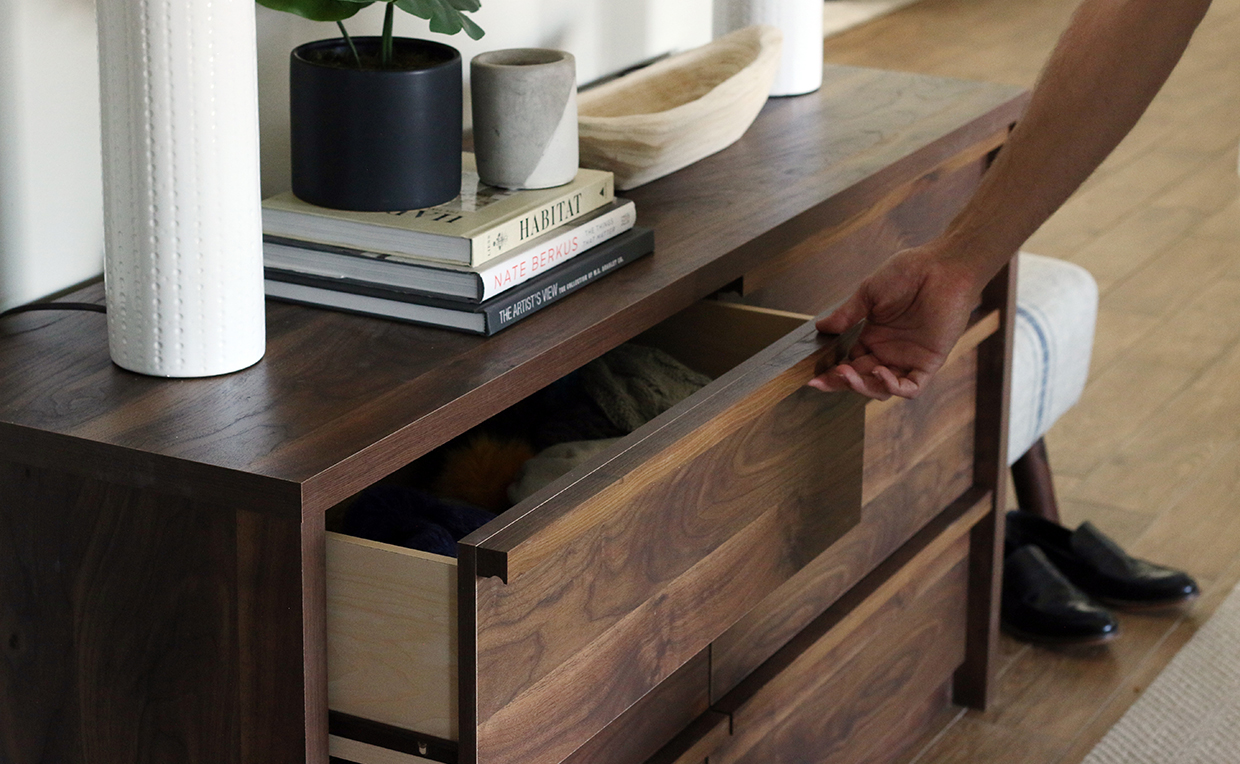 Keep it clean
For Julia, a
hygge lifestyle
means keeping it simple. Warm, wood-tone
dressers
like hers are both inviting entryway pieces and tasteful clutter-removers.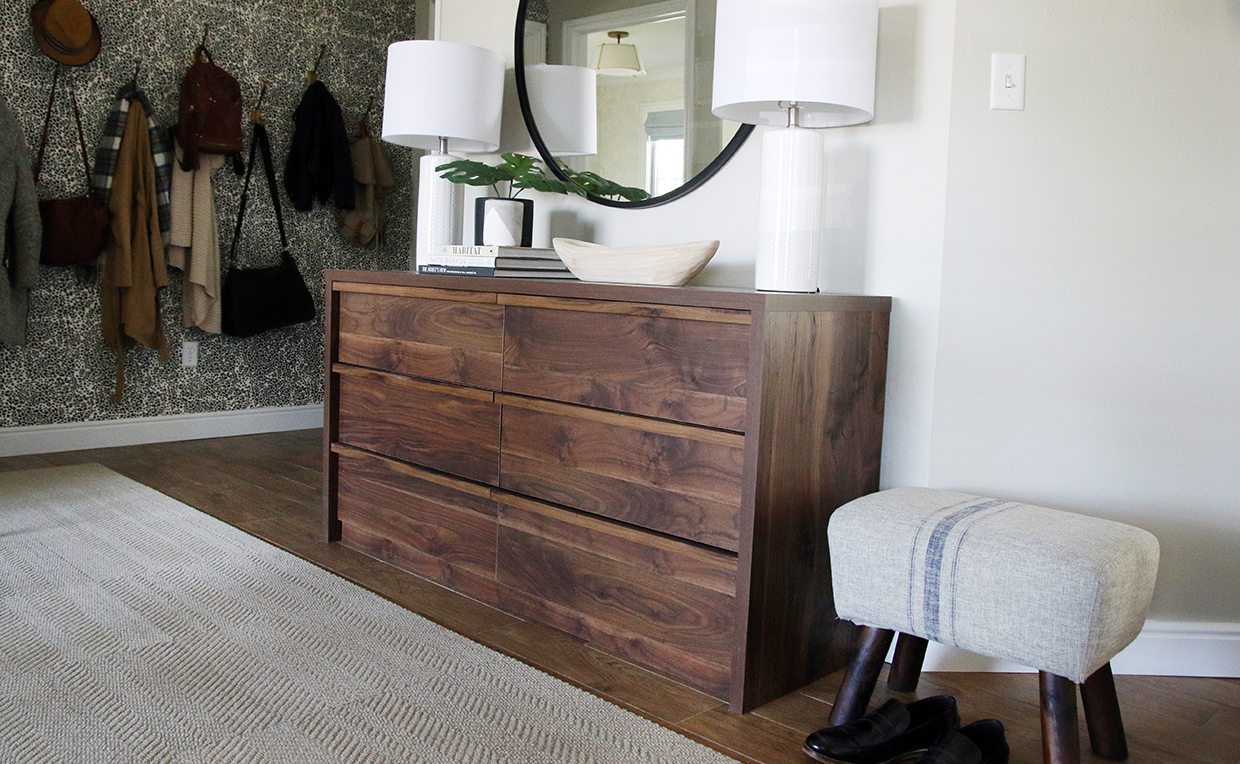 "We love the warm walnut look of the dresser. We wanted to add a lot of purpose to this space, and the dresser allowed us to do that in a beautiful way."
Julia mixed the warmth of the
Harvey Park Dresser
with
lamps, an oversized round mirror and greenery
.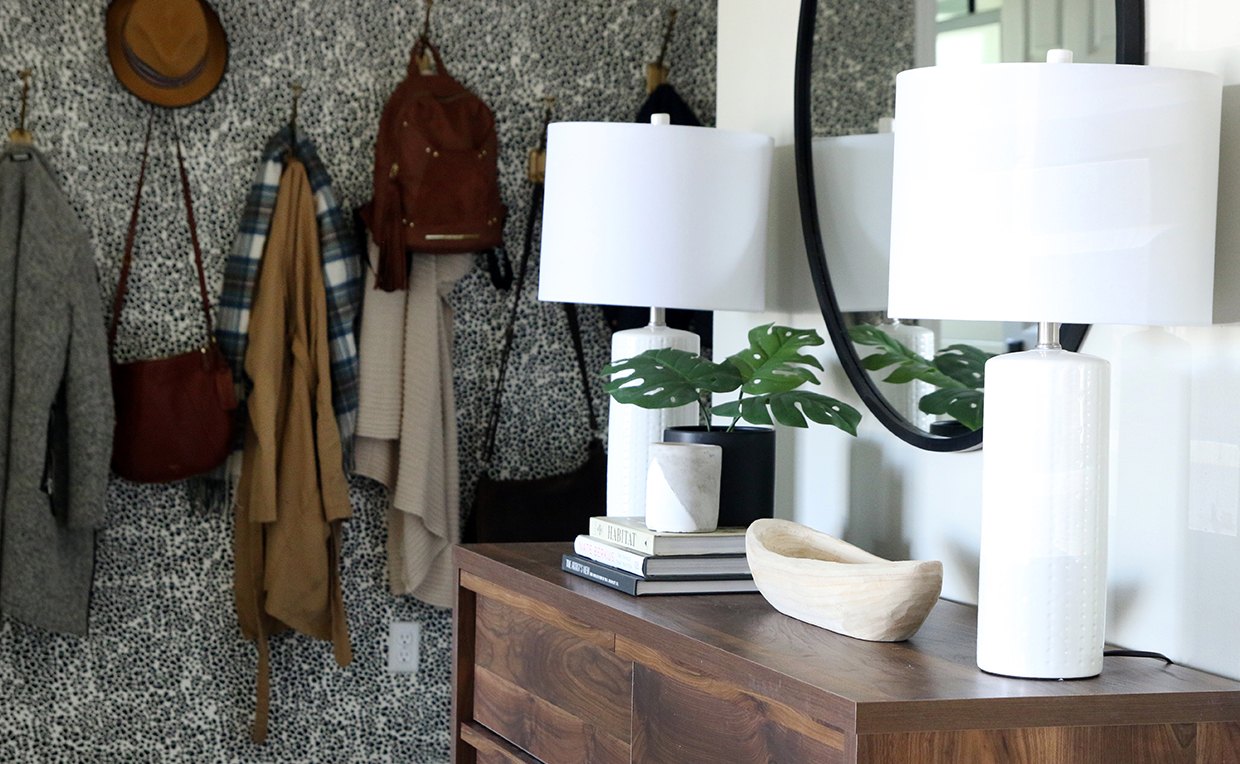 Everything in its right place
Julia incorporated areas to hang up backpacks/purses and guest coats, as well as a discrete place to corral shoes. The
dresser
, while stylish, contains drawers for each of her children to store their hats, gloves and school papers, and the key bowl is a nice place to keep odds and ends.
"Having storage, a place to sit, a basket for shoes and hooks for jackets and coats are all things we couldn't live without it seems."
Entryways are all about efficiency and beauty. Julia's low
accent stool
is perfect for tying shoes easily in the morning.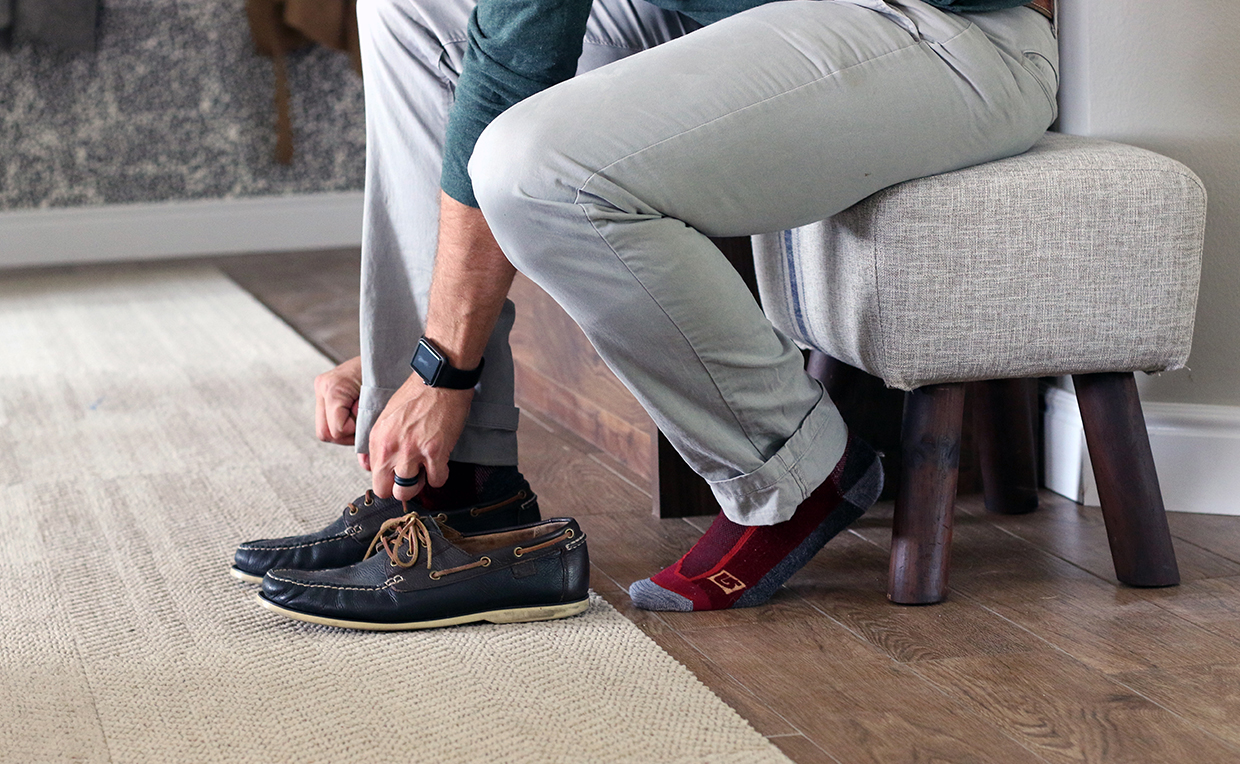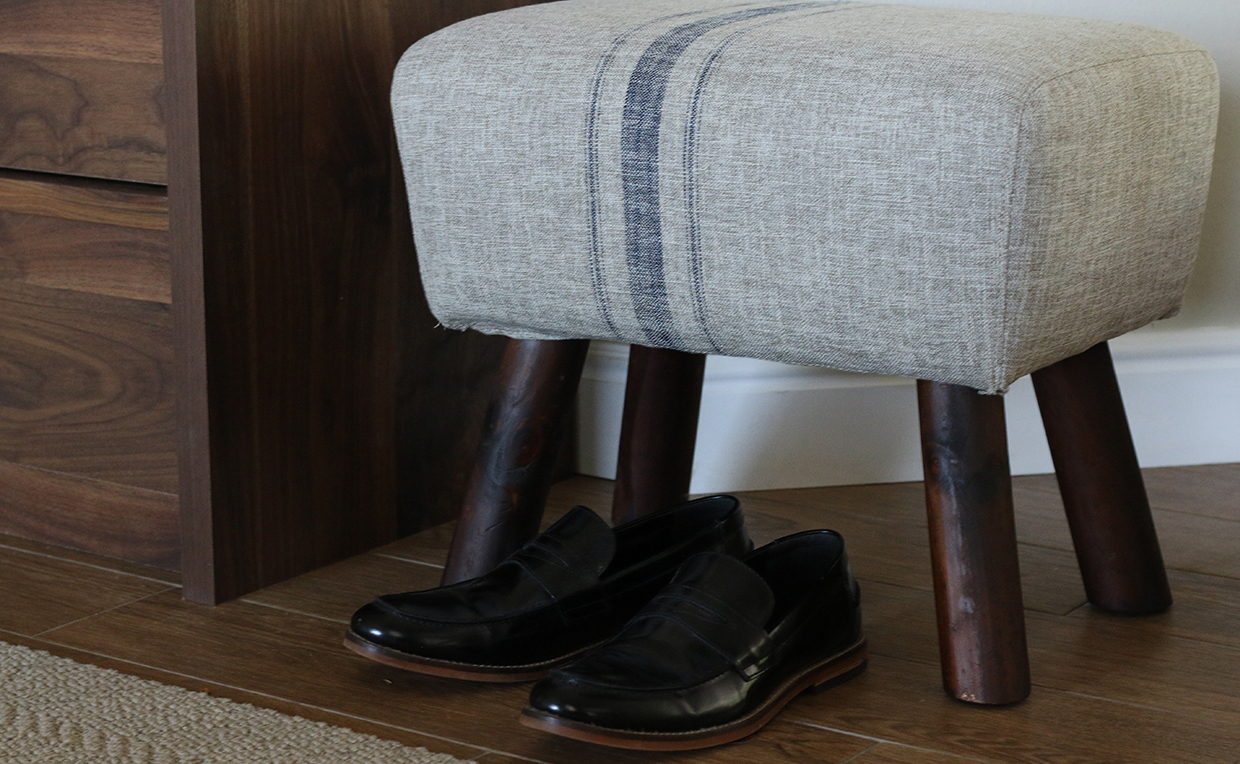 Adding in that extra touch of hygge
Julia loves layers and textures and used this to add more style to her space. A variety of materials come together to create a calm, comforting feeling in her entryway.
"Dressing up the top of the dresser with stacked books, plants, a candle and lamps — all things that make our house feel like home — goes a long way in making it look nice."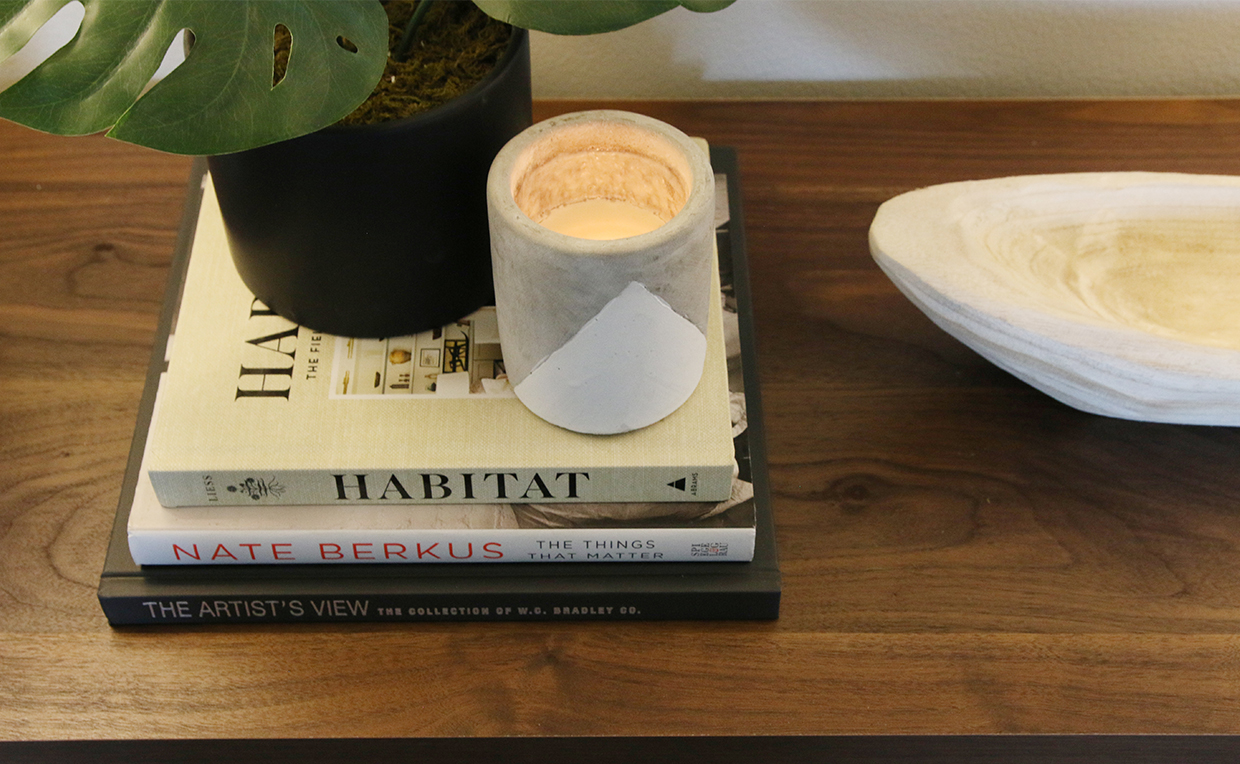 Candles atop the dresser help transform Julia's space and offer intimate mood lighting when the sun goes down. It's a nice fragrant touch for guests when she's entertaining, too.
Perfect for pets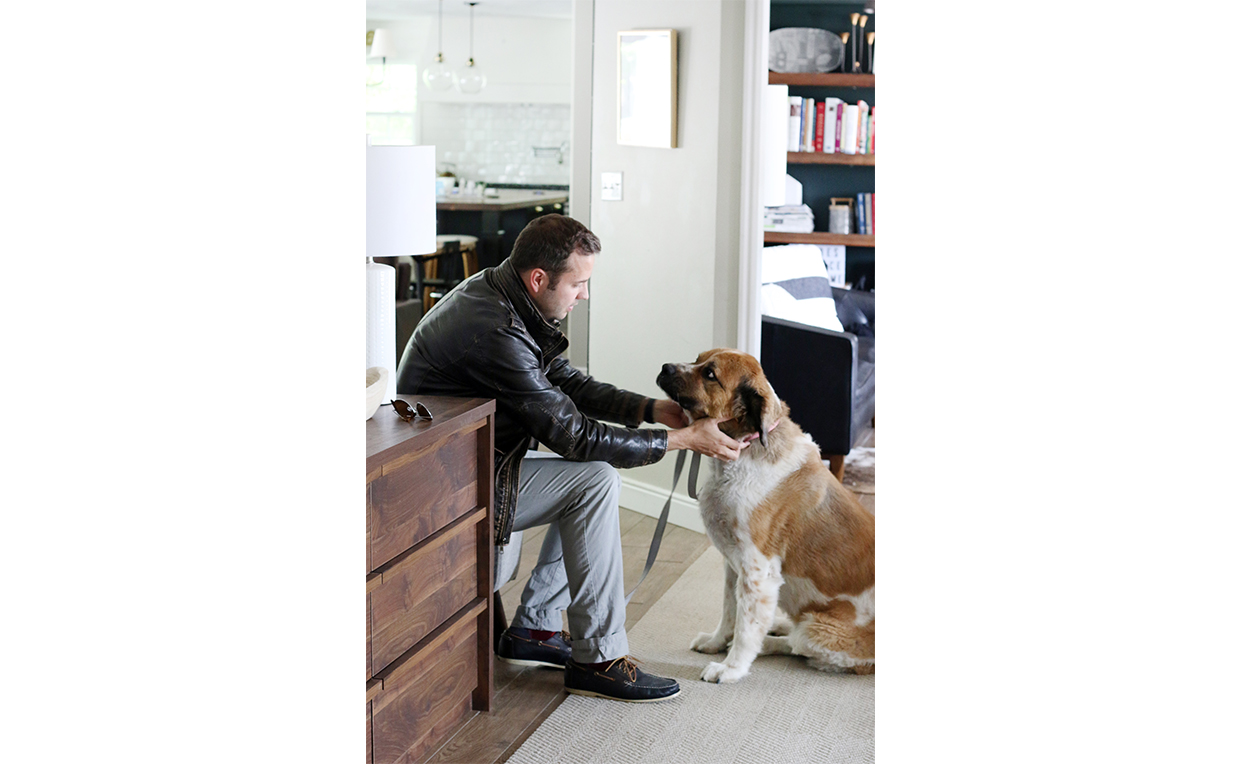 "Just like you design a home with kids in mind, we designed our home with our dog in mind, too."
Julia opted for faux hardwood tile and pet-resistant carpeting to make her dog, Charlie, feel at home without having to worry about covering up scratches and stains. This is especially important if the entryway serves as a landing zone for your pup's supplies too.
Julia admits that it took time to create an entryway that suited her entire family, including Charlie. Her space has gone through many different styles, but the only design that really stuck was one that integrated form without sacrificing function. With her minimalist but well-designed entry, Julia has found a way to transform her space and make a great impression on guests as they enter her home.
Check out more designer home tours:
Photo credit: Julia Marcum,
Chris Loves Julia