Entertaining 101: Cocktail Party Supplies and Essentials
There's a simple recipe to hosting a killer cocktail party — mix one part tasty snacks with two parts delicious drinks. Add a splash of style and flair, and then serve. Pretty fun, right?
Entertaining friends or family for a cocktail party can be that easy with these cocktail party entertaining tips from
Monica Benavidez
from
Monica Wants It
. Cheers!
>
Tell us about your approach to cocktail party entertaining — casual or formal?
I won't lie — I prefer my gatherings to feel a bit more formal. It's not every day that I get to dress up and host people in my home, so I love to give people the opportunity to feel like they're having a fancy night out … at my house, for free.
>
What piece of furniture could you not live without for a cocktail party?
Hands down the
International Lux Bar Cart
. It gives you options for entertaining effortlessly and adds counter space to any room in the house. You can use it as a bar, obviously, or as a portable food station to hold all the plates, flatware and glassware guests will need during a dinner party. It's like a china cabinet on wheels!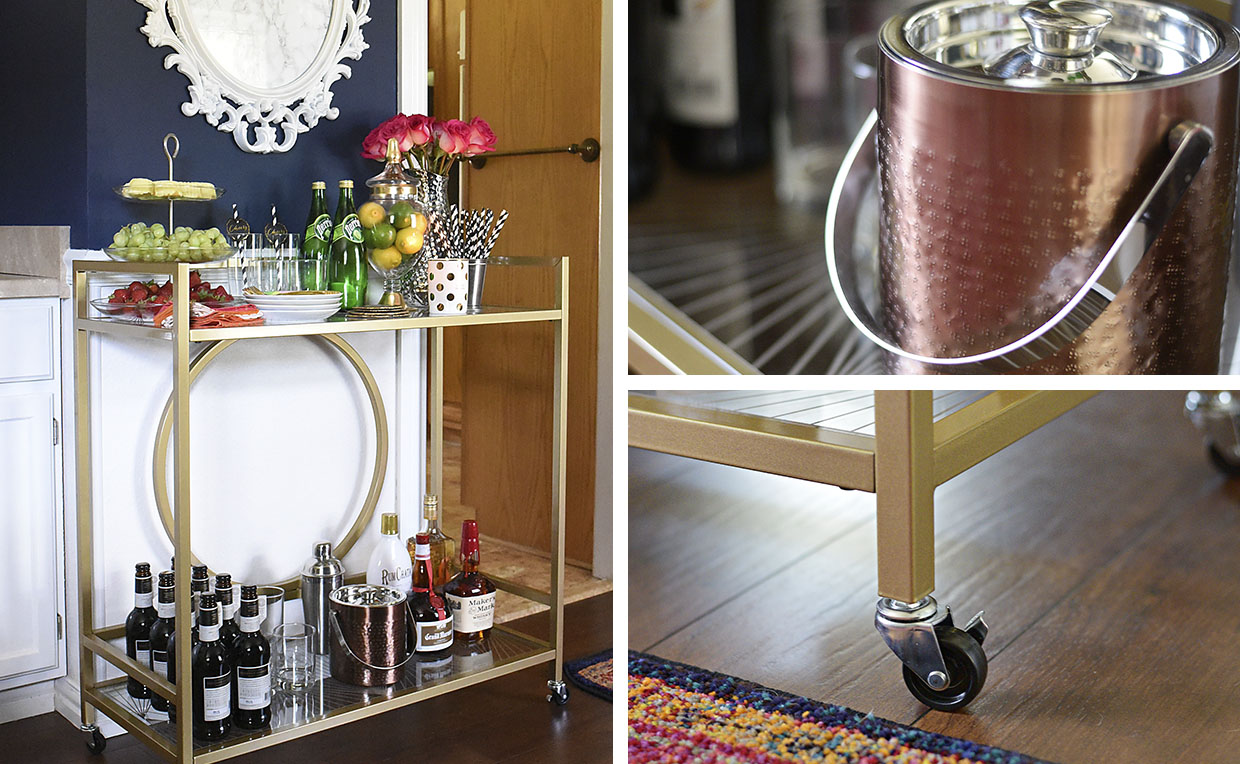 EXPERT PICK:
The
International Lux Bar Cart
has wheels and a modern etched pattern on two-glass shelves.
>
Where do you put your cocktail party supplies, both during and after the party?
All entertainers need a
sideboard
with ample storage for everything from wine to dinnerware and décor. Use the top for setting food buffet style for a cocktail party and bottom shelves for extra bottles of wine and big serving dishes.
EXPERT PICK:
The
Soft Modern Sideboard
is a large piece with plenty of storage. Its unique design features make it a sure conversation starter.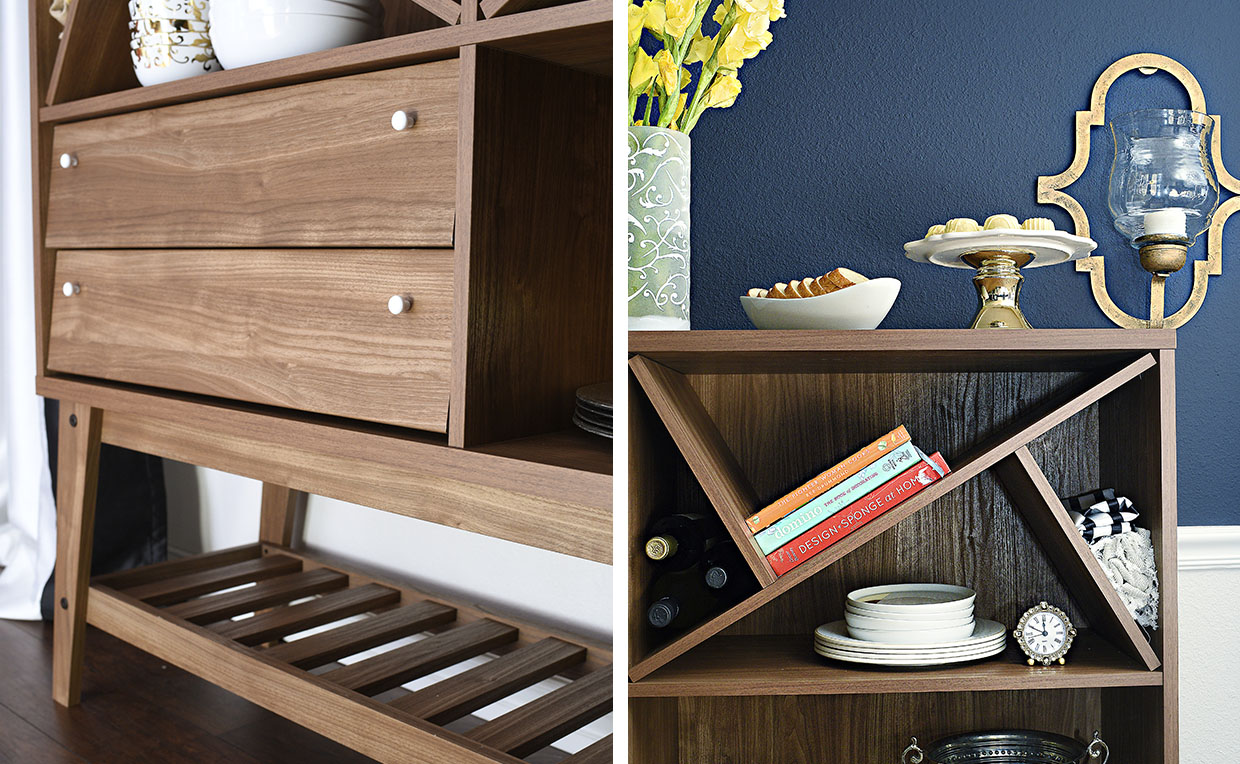 >
Where can guests sit and relax during your cocktail parties?
I love when guests gather around the
dining table
or in our small sitting area perfect for after-dinner drinks or one-on-one conversations. Another popular spot is in our living room, where we can easily sit six or eight people around our
fireplace
and TV.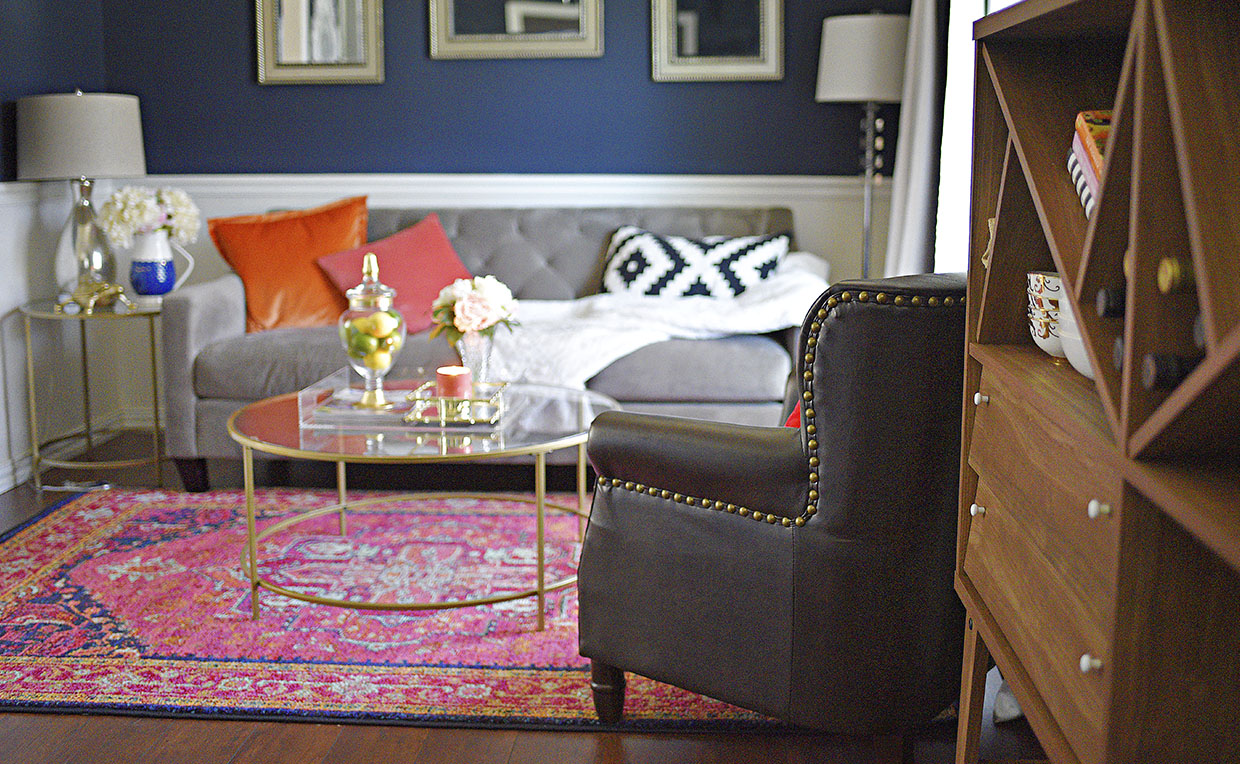 >
What's your preferred way for serving
food when cocktail party entertaining
?
I like to keep it easy and serve dishes either buffet or family style so guests can choose what they want. Rather than spread the food around, I like to set up a simple buffet spread that guests can walk through to get food.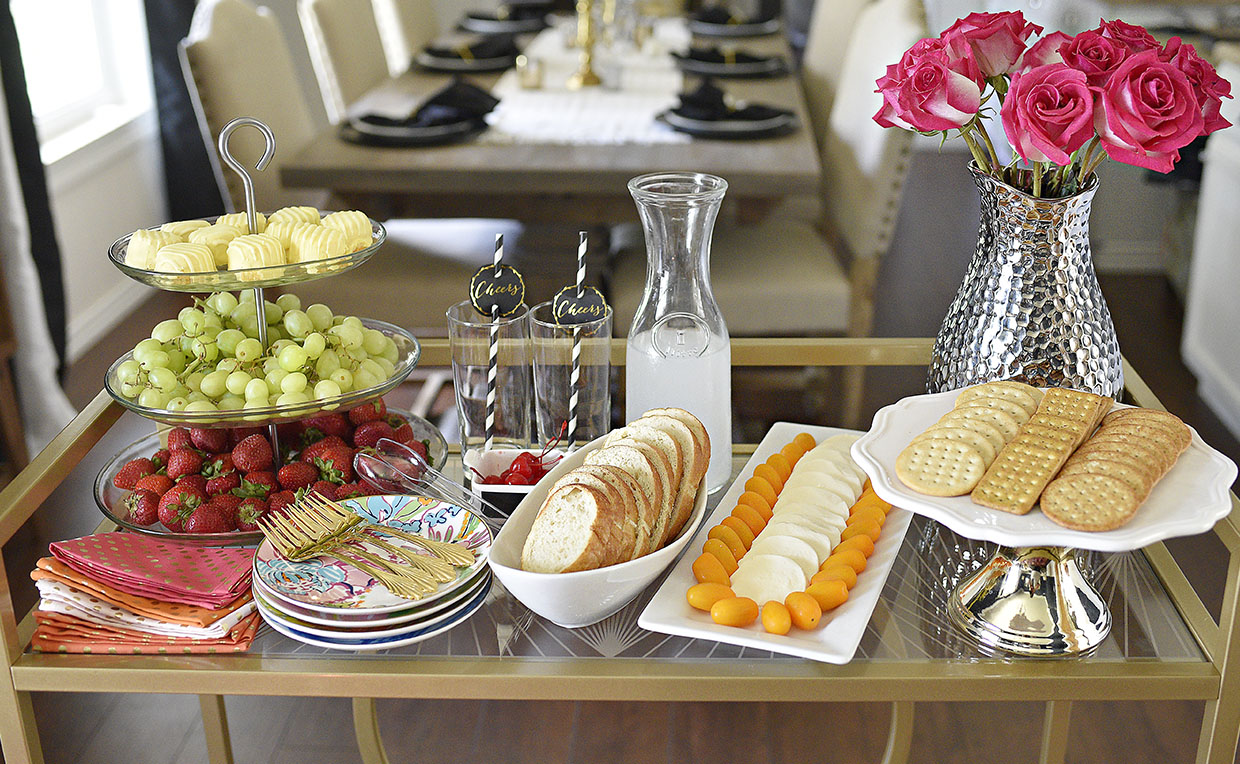 EXPERT TIP:
Use a
mobile bar cart
as a buffet in the middle of the room so guests can grab snacks from all sides.
>
How do you plan the food and drink menu for your cocktail parties?
My husband loves to cook, so that's where he's in charge; I tackle the drinks, appetizers and desserts. By sticking to what we're good at, we make a great team.
EXPERT PICK:
Nothing tops a
homemade spinach artichoke dip
for an appetizer. The dip goes well with tortilla chips, pita chips, French bread or crackers. It comes together in minutes and feeds an army. Yum!
>
Is it OK to ask guests to bring a snack or drink to pass, or do you provide all the food and drinks?
If I'm hosting a cocktail party, I try to provide the entrée and sides for my guests. Overall, my philosophy is to make the experience as fun and easy as possible for my guests, so I avoid potluck-style gatherings.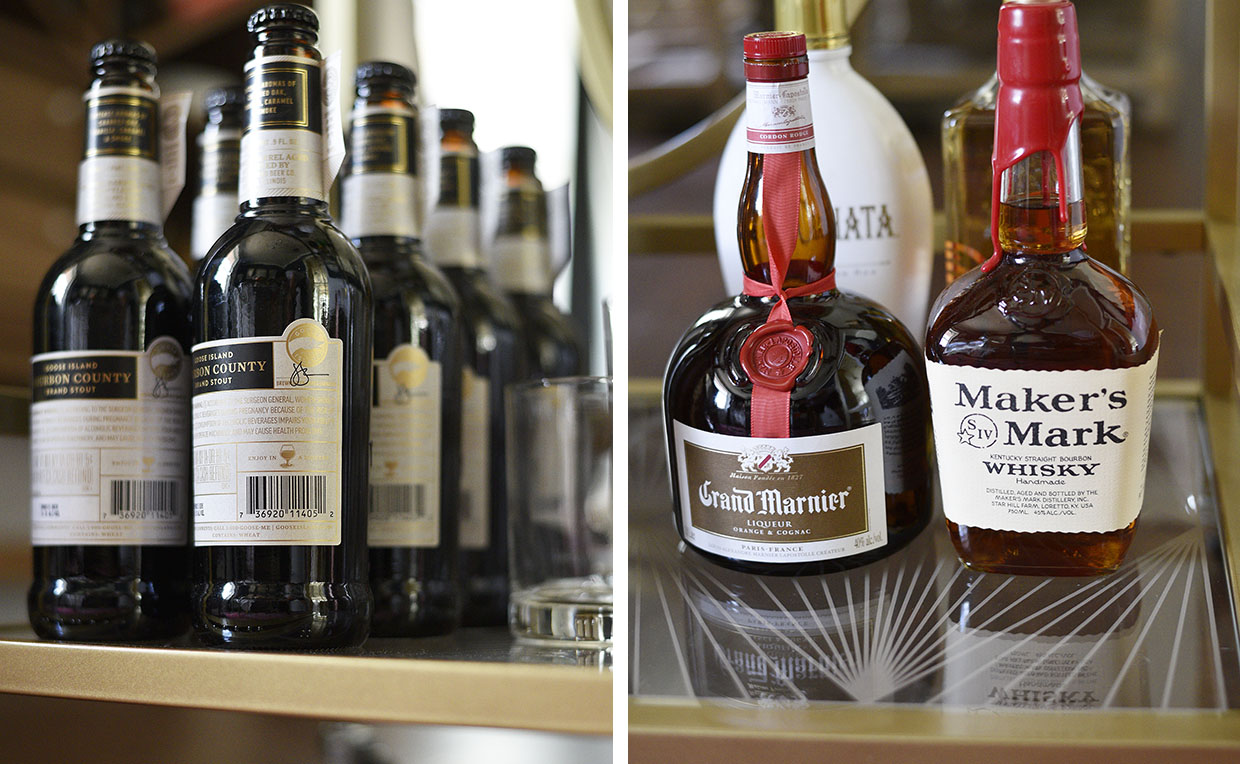 EXPERT TIP:
If guests insist on bringing something, suggest they bring a dessert or wine/liquor to stock the bar for the party.
>
What's your (simple) sample menu for a cocktail party?
A no-fail cocktail party menu features a combination of two to four of the following:
Cheeseboard (two to three cheeses, nuts, crackers, bread)
Fruit (strawberries or grapes)
Desserts (bite-size brownies, mini pies/tarts, cookies or petit fours)
Simple protein entrees (chicken skewers, beef tenderloin sliders or shrimp cocktail)
Vegetarian options (mozzarella/basil/tomato skewers, Margherita flatbread or mason jar salads)
Bar (red, white and sparkling wines; vodka, whiskey and tequila, plus sodas, mixers and garnishes)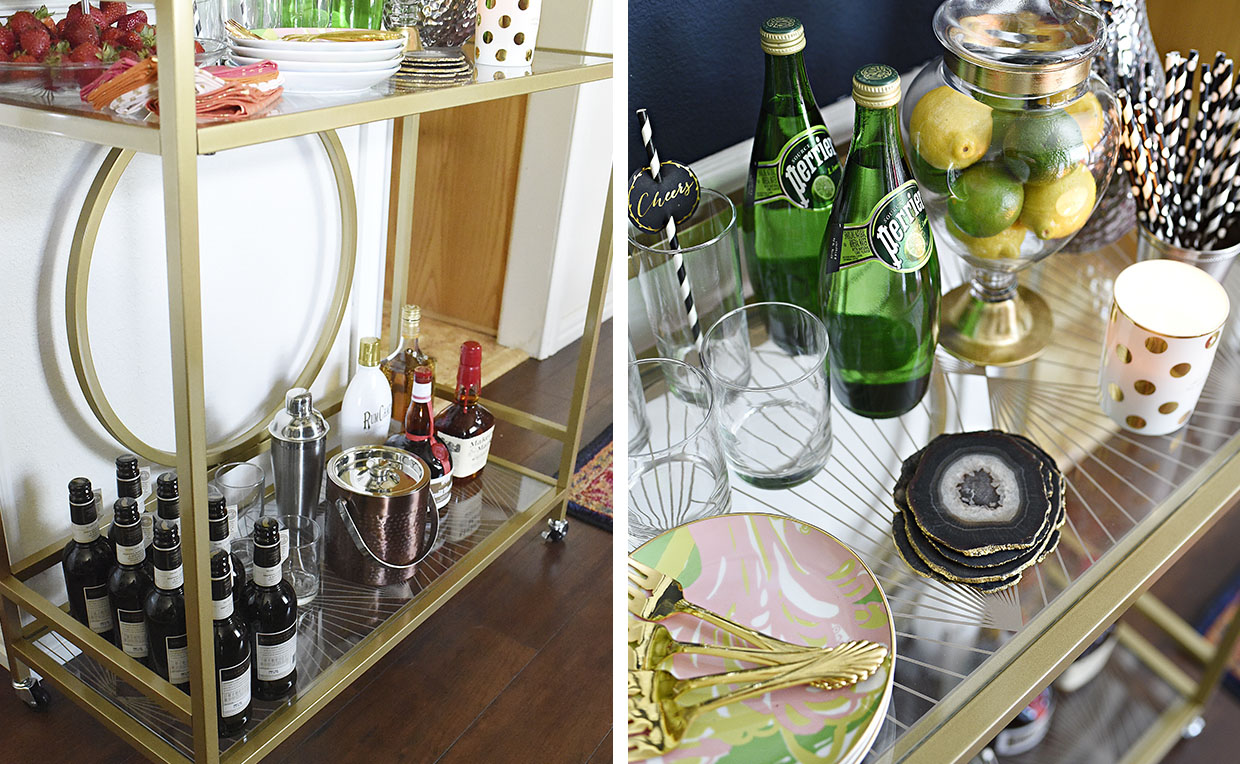 >
When it comes to food prep, do you make it all from scratch or is it OK to use store-bought food?
I adopt a 60/40 rule when entertaining. I'll make or prepare 60% of the food and the other 40%, like desserts or cheeseboards, is store-bought. This makes my life easier and less stressful, and it leaves me plenty of time to focus on my décor.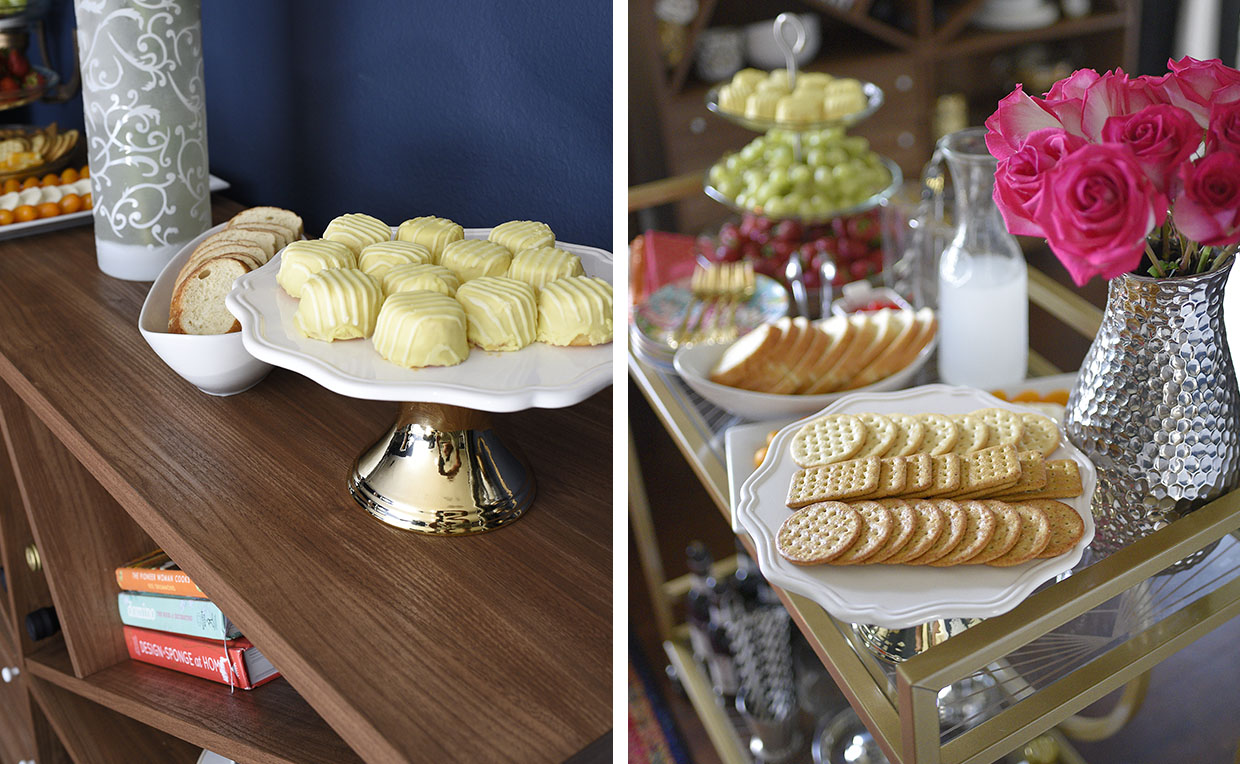 >
Speaking of

cocktail party entertaining
decor — how do you show your design personality when entertaining?
I love to coordinate my parties around a color palette. Usually the runners and napkins will be similar patterns or colors, and I'll use metallic gold or silver charger plates and accents to provide a nice contrast to my white plates and platters.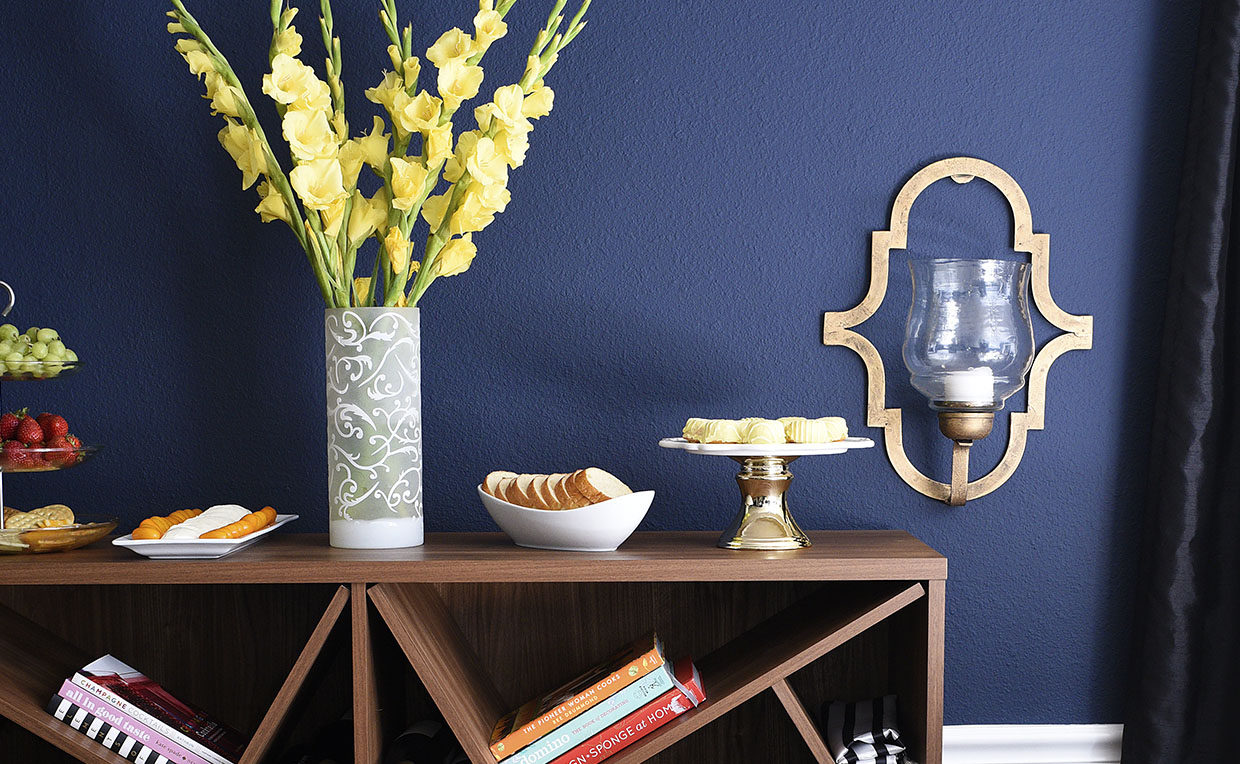 EXPERT TIP:
Use flowers as a centerpiece for a bold pop of color. Unscented votive candles in mercury glass candle holders provide sparkle and warmth.
>
What's an entertainer faux pas you've made and won't let happen again?
Underestimating how much food, wine, liquor or ice is needed to host a party. It's never fun to have to send someone on a store run in the middle of a party (or order pizza because you ran out of food … yup, I've been there and did that as a newlywed!).
EXPERT TIP:
Plan ahead and buy more cocktail party supplies than you think you'll need! Leftovers are never a bad thing, but running out of something can definitely damper the party vibe.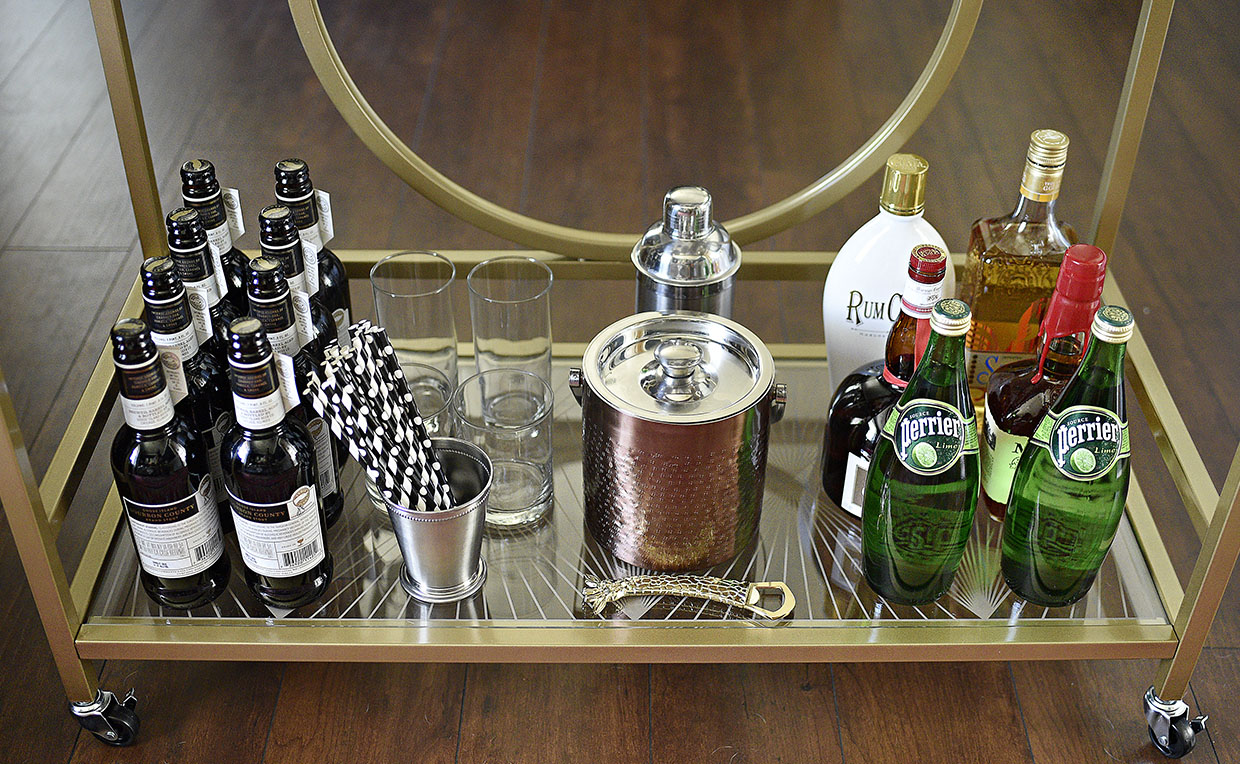 >
What are your top tips for hosting a stress-free cocktail party?
Plan ahead. Choose a simple menu, and go grocery shopping two to three days in advance. Make sure you're all set with cocktail party supplies in advance. Make centerpieces, set the table, iron napkins and wash glassware early, too. You may still end up with last-minute preparations, but you'll be more prepared this way.
A food bar — taco bar, nacho bar, pasta bar, slider/sandwich stations —alleviates the pressure of cooking different foods and is an easy, interactive way for guests to customize their food.
Ask for help! Invite your BFF over to help prep and shop with you.
>
Final piece of advice for entertaining?
Make sure your bathroom is ready for guests! Have plenty of toilet paper out where people can easily see where it is, bring out the nice hand soap and hand towels, light a linen-scented candle and have some aspirin, antacid, etc., ready for guests to use. These touches make a huge difference in making guests comfortable.