Everything you assumed about filing cabinets is wrong
You've got stuff — papers, tax documents and files — and you need a place to store it. If you're rolling your eyes at the idea of a filing cabinet, stop now! Workspace storage has evolved to become a stylish and statement-making part of your home. And in some cases, doesn't look at all like your traditional filing cabinet … because it's not.
1
MYTH: Filing cabinets are old school.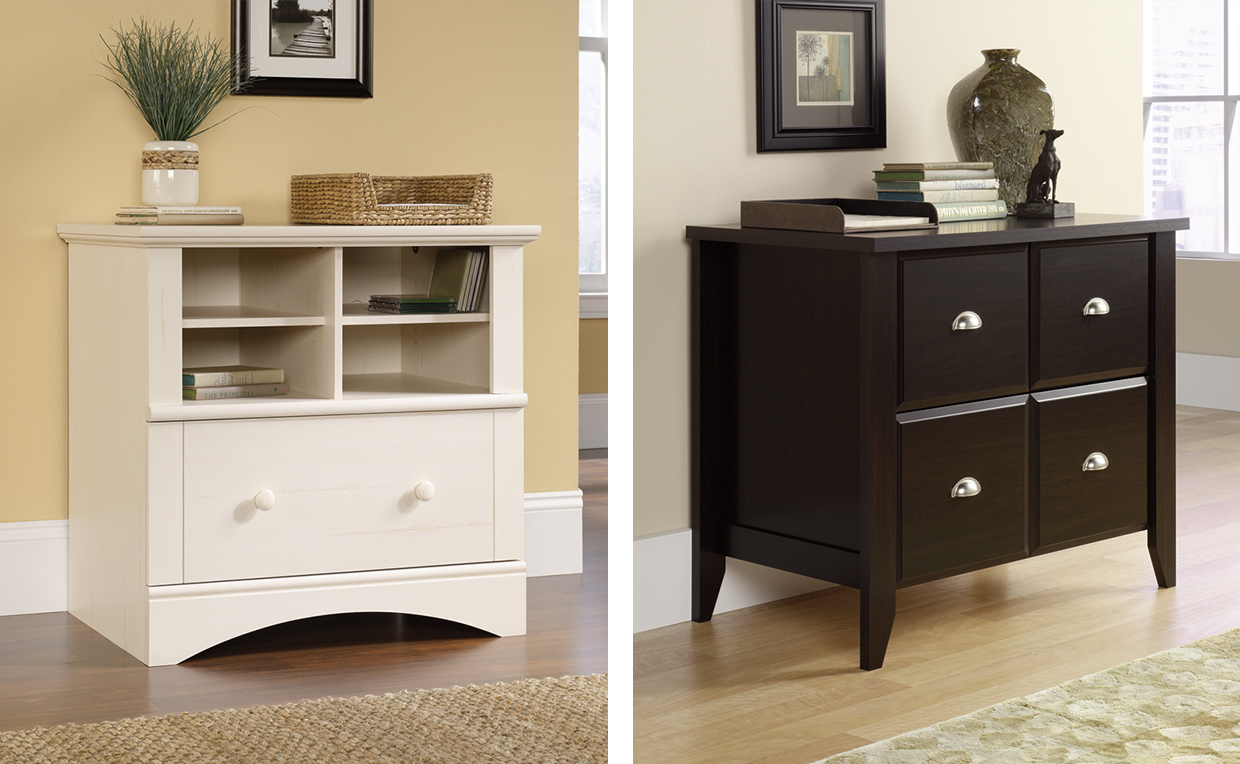 You'll probably collect more stuff as you get older, but filing cabinets aren't "old school." Today's lateral files come in tons of style and finish options. And did we mention — tons of storage options? Most lateral files have deep, 30-inch, full extension drawers on metal slides, so you can store just about anything.
LIZ'S PICK:
Use a traditional file system like the
Edge Water Lateral File
if your business requires a lot of paperwork.
JESS'S PICK:
Shoal Creek Lateral File
— it's simple and small but gets the job
2
MYTH: I don't have files to store, so I don't need a filing cabinet.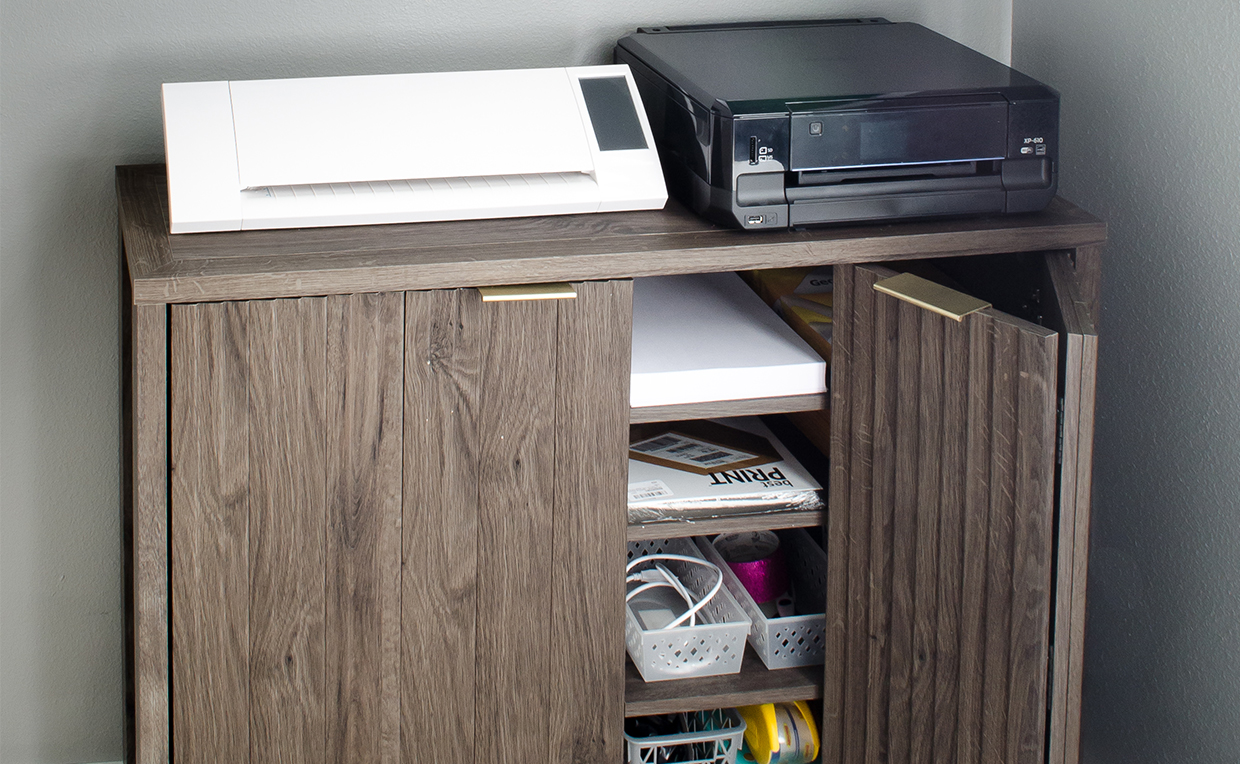 If you need a variety of shelves, doors and special compartments for storing a mix of craft or office supplies, there are plenty of "non-filing cabinet" workspace storage options. Try a nontraditional storage cabinet or a computer desk with a built-in filing system. All perfect alternatives to a traditional filing cabinet.
JESS'S PICK:
International Lux Accent Storage Cabinet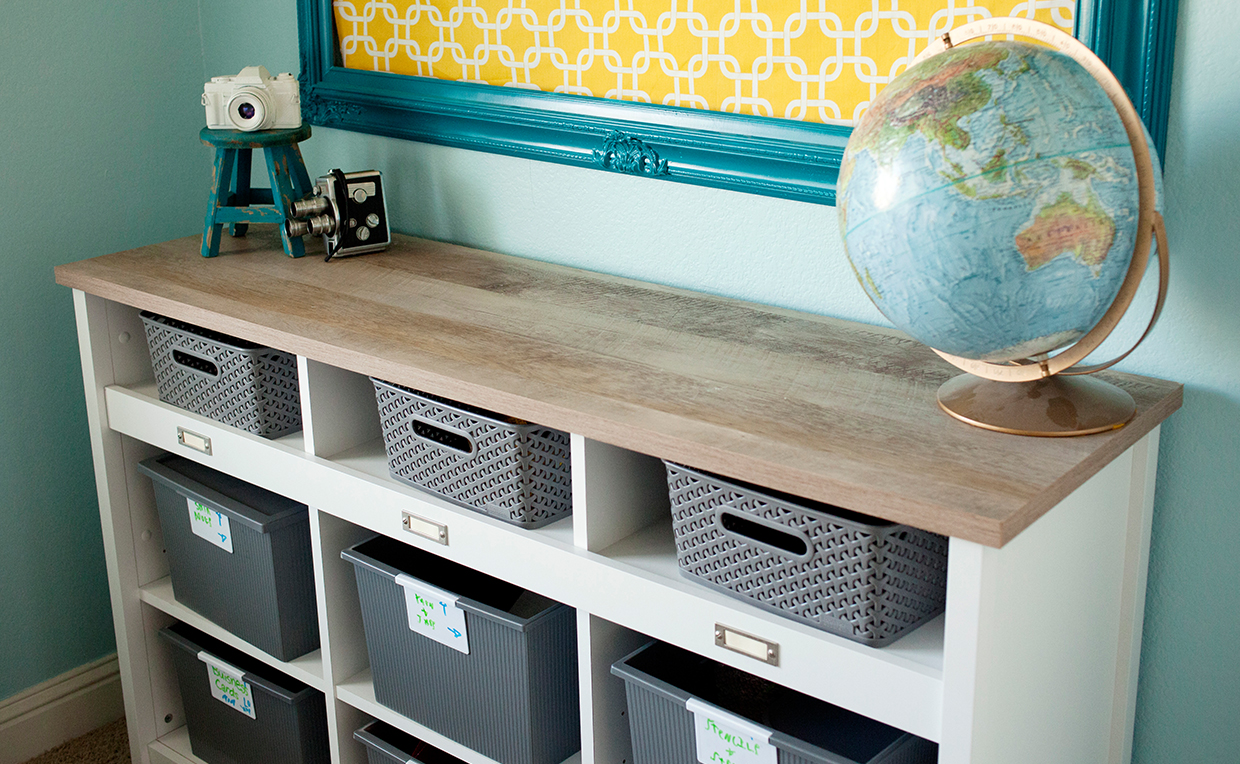 LANA'S PICK:
Adept Storage Collection (
Narrow Storage Cabinets
or
Credenzas
)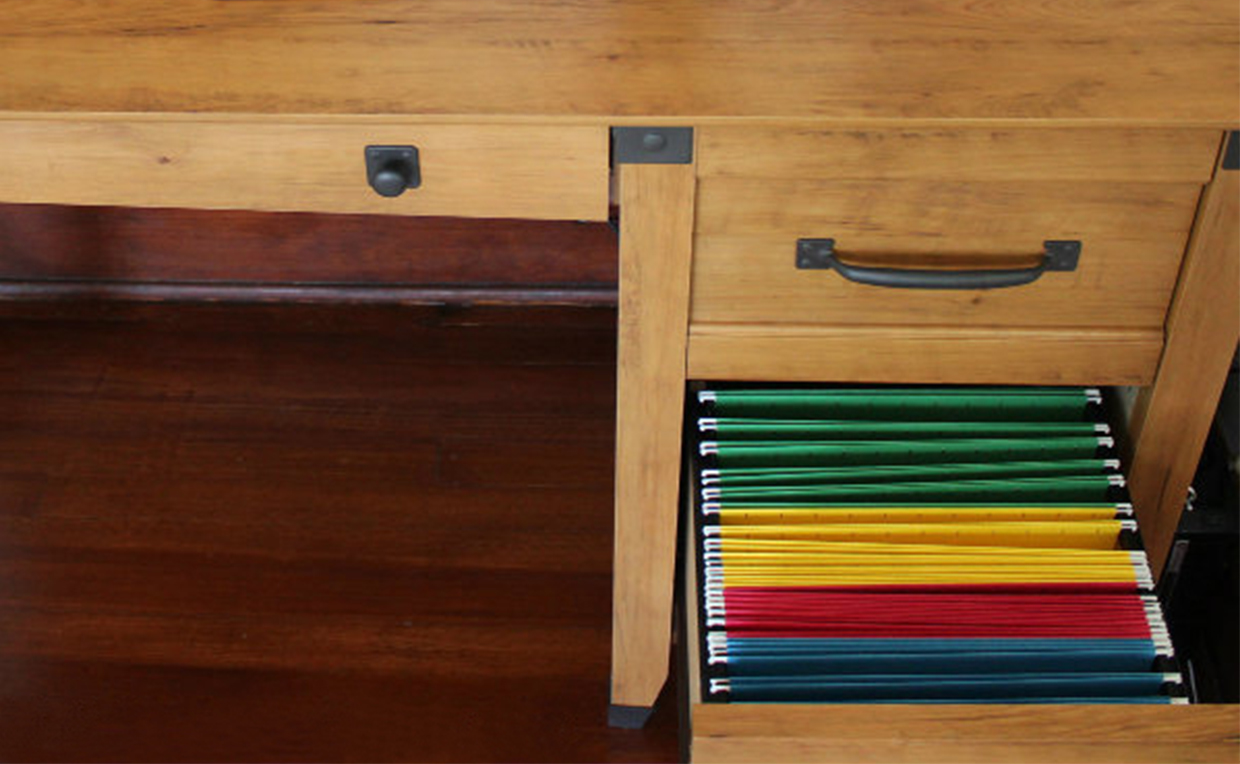 3
MYTH: Filing cabinets are an eyesore.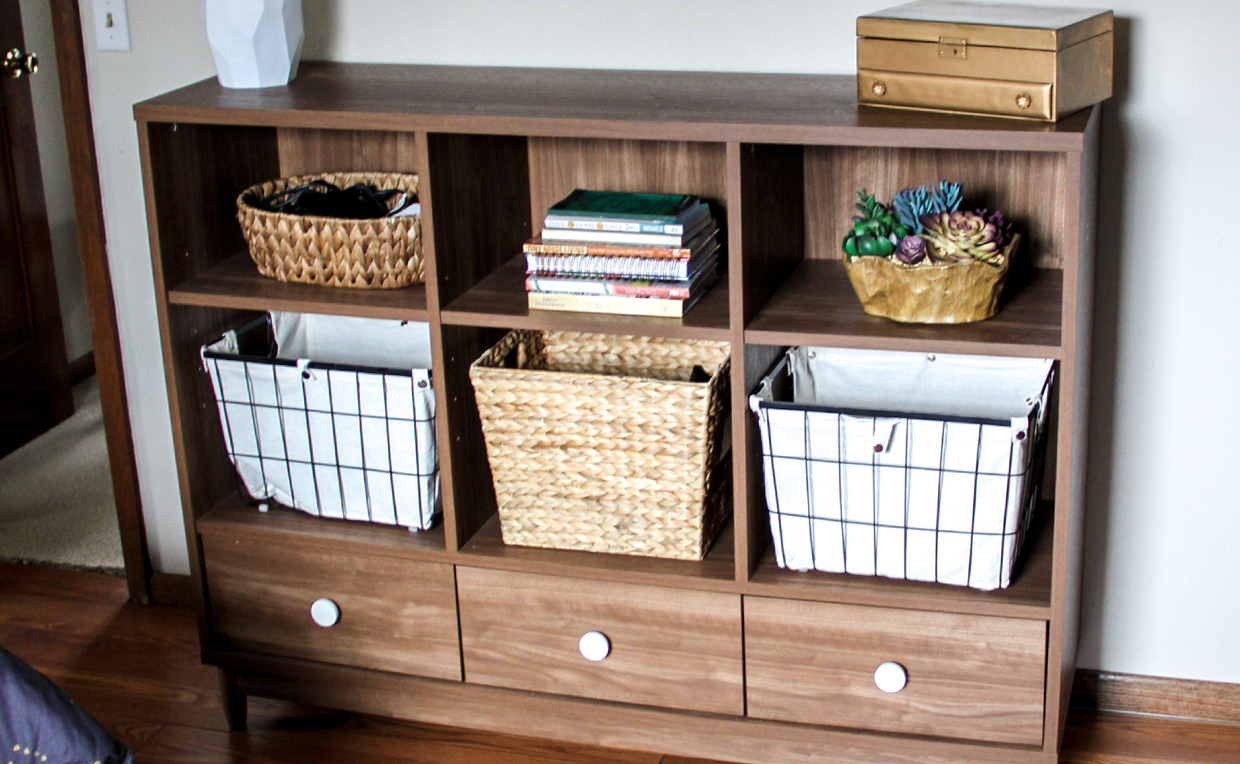 Nobody says you need to put a metal filing cabinet in the middle of the living room. Find a nontraditional storage option that blends in with your space. Just remember function is key. If you need items easily accessible and in close proximity to your workspace or writing desk, consider a credenza or wall shelf. Label storage boxes or bins for a "faux" filing system that's easy on the eyes.
that blends with his home's décor.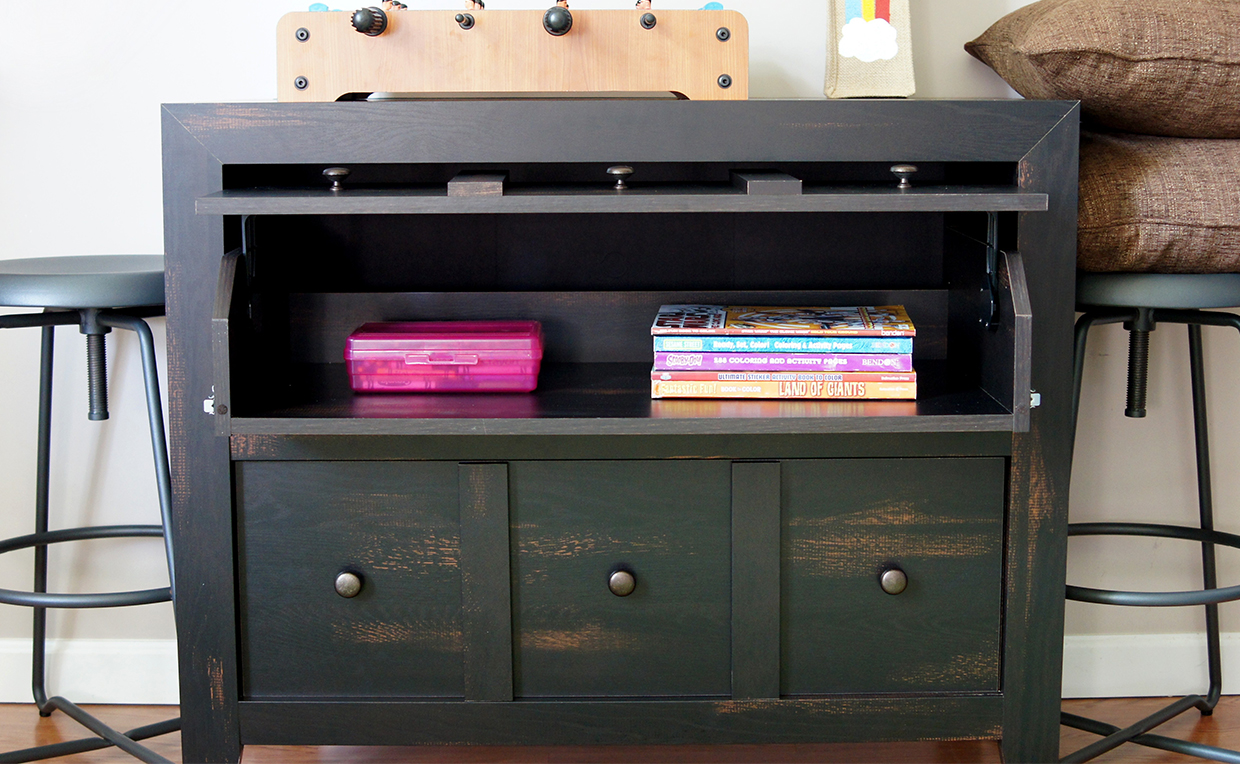 4
MYTH: Filing cabinets can't be mobile.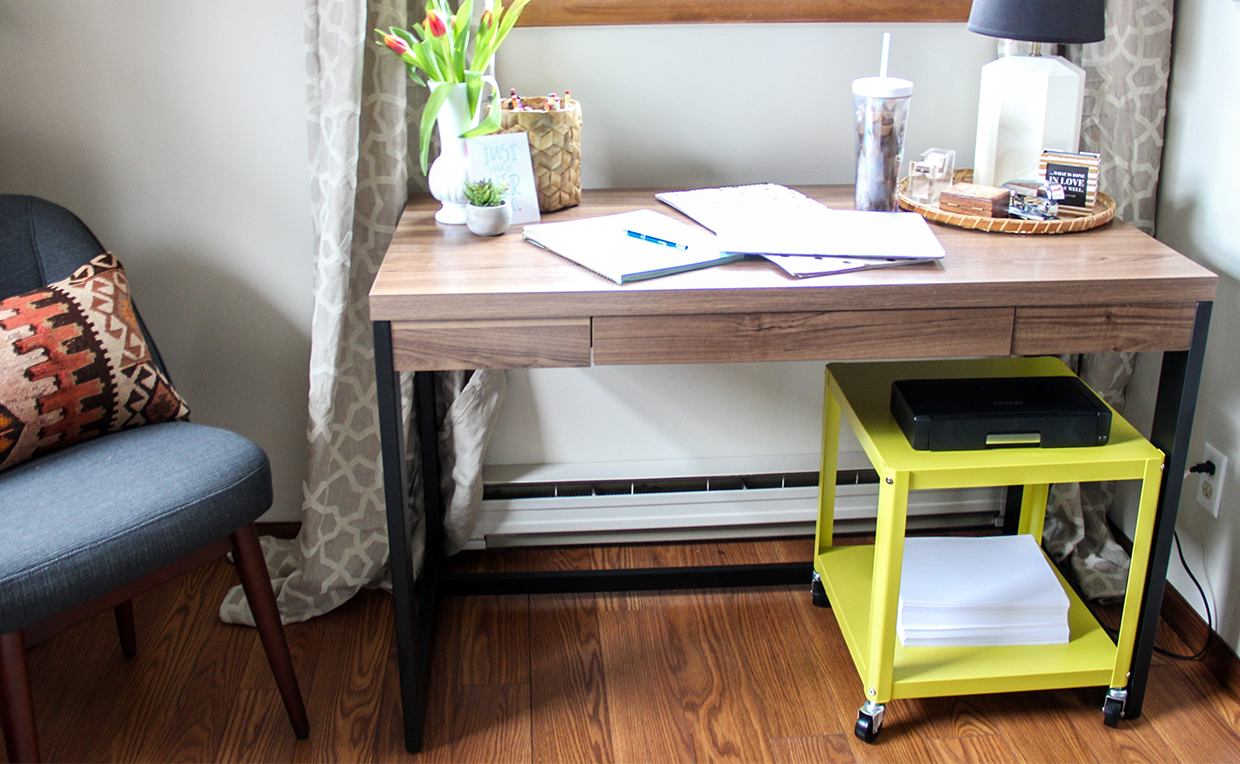 Jess uses a smaller take on the Soft Modern Multi-Cart —

Mobile file carts definitely fit the bill, but so do mobile storage carts with casters. These options are versatile and can be loaded and moved from room to room to keep supplies close by.

BRUNO'S PICK: Soft Modern Multi-Cart

5
MYTH: I don't really need that level of security or privacy.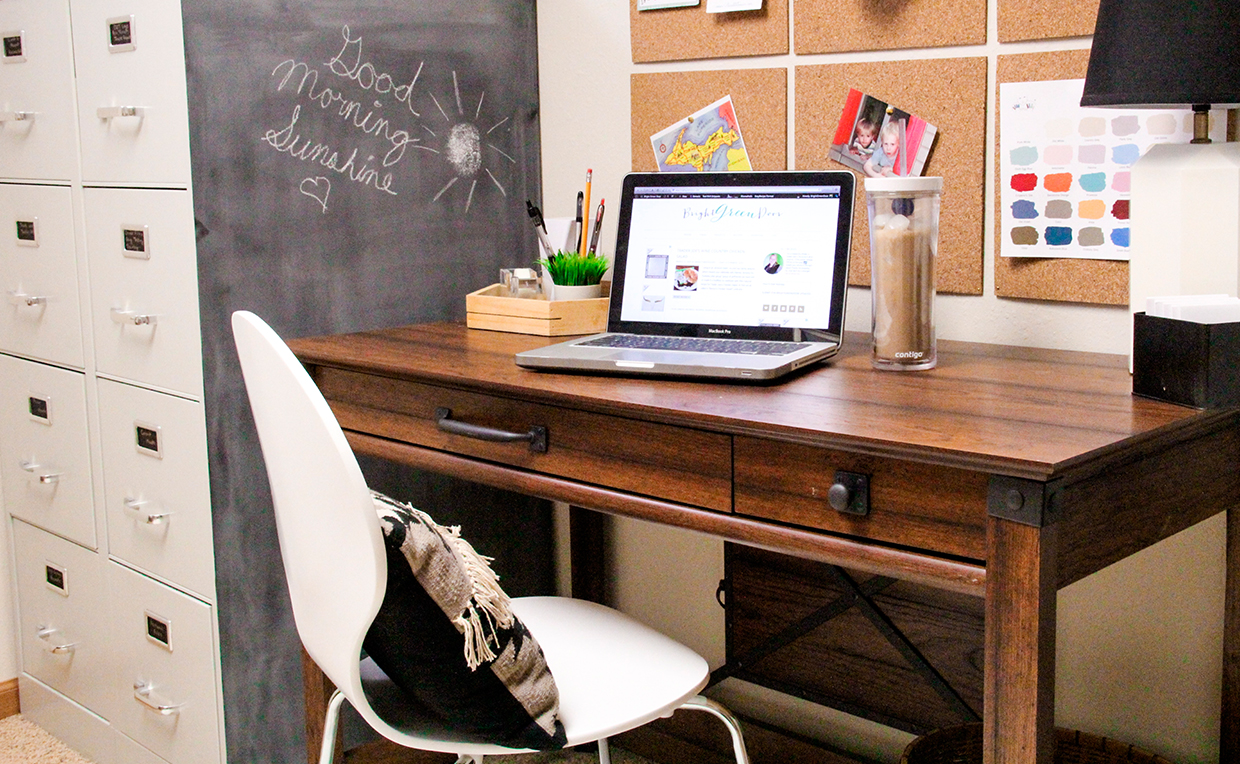 Some documents just shouldn't be left out in the open. Protect important personal information like tax documents, bank statements, contracts or medical records in a locked cabinet. This is especially important if you're sharing a space with roommates.
Top image courtesy of
Jess McGurn
of
Bright Green Door