QUIZ: What is your workstyle personality?
Even if you're not heading back to class this fall, find out what your ideal workspace says about you.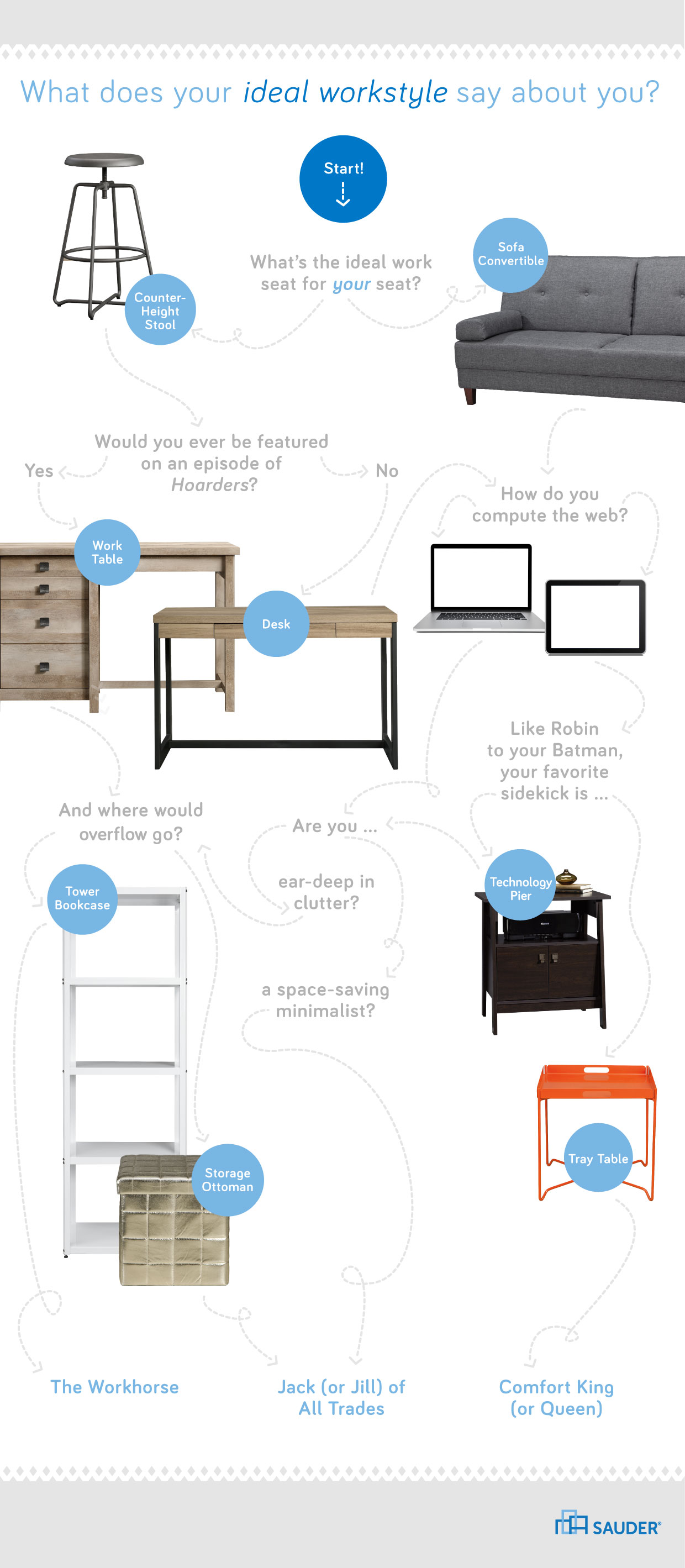 So are you a workhorse, Jack (or Jill) of all trades, or are you more the couch potato type? Learn what it says about you …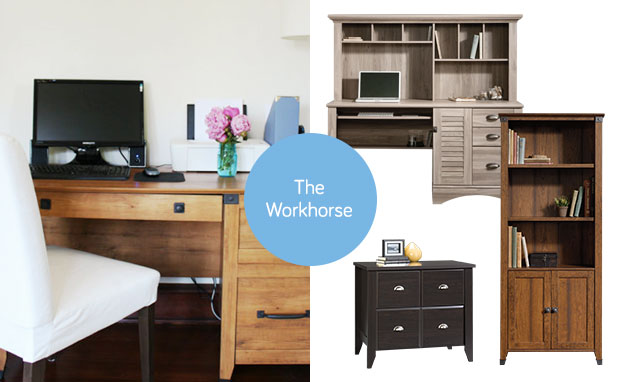 Maybe you work from home, or maybe you just enjoy the peace and quiet of a private office space. Either way, your traditional home office is functional and furnished to get work done. You appreciate a good storage solution, and your space likely has at least one book shelf or filing cabinet. You're the type who always comes prepared — you've got your Swingline stapler, tape dispenser and a jar full of pushpins at the ready and neatly tucked away. When it comes to technology, you've got all the bells and whistles. We're talking the newest, sleekest 27-inch iMac and the Megatron of printers that does it all — print, scan, order pizza, you name it.
Products that best fit your hardworking style? A
desk with hutch
,
lateral filing cabinet
and a
bookshelf with doors
.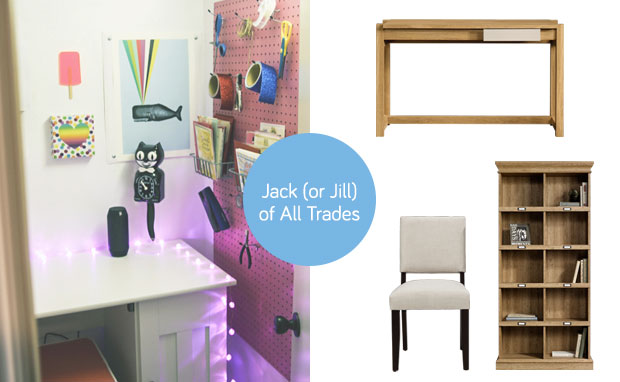 Mom Spark
made the most of a small space with this cozy craft room on the left.
Sure you've got bills to pay, but you've got other more exciting things to do, too, like sewing, painting or making your own jewelry. You're crafty, and your space may be small but it's sensible and totally versatile. You need space to work, but your work doesn't always involve technology. And because, chances are, your multifunctional workspace is in the living room, kitchen or bedroom, you want it to blend into your style. An open, spacious table top or desk is ideal for you, but you still need ways to store your supplies out of sight.
How should you furnish your multifunctional workspace? Try a
spacious, modern desk
,
upholstered chair
,
tall cubical bookshelf
and a
technology pier
for your wireless printer.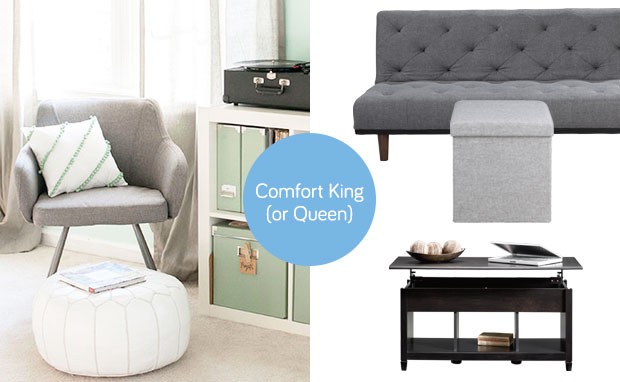 Your motto: Less is more. Your style: Comfort is king (or queen). Having information and technology at your fingertips is your "thing," so whether it's your iPhone or tablet, you're ready to work wherever you're at. You enjoy online shopping and browsing the Web in comfort, which often means curled up in your favorite oversized chair or snuggled up in bed. There's no need for a designated workspace — you want to be where the action's at, not confined to a desk or separate room! Your relaxed, casual approach to work means all you really need is a comfy place to lounge, a spot to kick your feet up and an outlet to charge up.
How do you furnish your MIA workspace? A
comfortable sofa
,
storage ottoman
,
tech-integrated side table
or
a lift-top coffee table
.