9 ways you're wasting precious storage space in the bedroom
Let's be honest. We all need places to store our stuff in the bedroom — clothes, shoes, jewelry, ties, socks, accessories, you name it — but we want to do so in a smart, efficient and stylish way.
To save you another night tossing and turning, style expert and
Best Friends for Frosting
blogger
Melissa Johnson
shares 11 ways you're wasting precious bedroom storage space and what you can do to fix it.
1. You're using a wide dresser in a small space.
Save floor space by using a tall,
5-drawer dresser
.
2. You've got things you'll never use.
Make sure everything has a purpose. Ask yourself: Will I actually use it? If not, kiss it goodbye.
3. You're collecting dust bunnies under the bed.
Use that valuable space! Pick a
platform bed
with built-in drawers for underbed storage.
4. You're using a dresser and an entertainment stand.
Place your TV on a storage credenza or accent storage cabinet. Turn it into a pseudodresser
and
entertainment console.
TIP:
Although saving space is great, remember to use only furniture that is designed to hold media and complies with necessary safety standards for a TV stand. If you do choose to save space in the bedroom by placing your TV on a dresser, be sure to review the
Anchor It
program.
Stay safe
out there, people!
5.
You've got empty desk drawers.
Create a vanity by using a small desk or
counter-height work table
with shallow drawers to store makeup and jewelry. Choose a
desk
or table that you can pair with a
comfy chair
or stool where you can also use your laptop or iPad.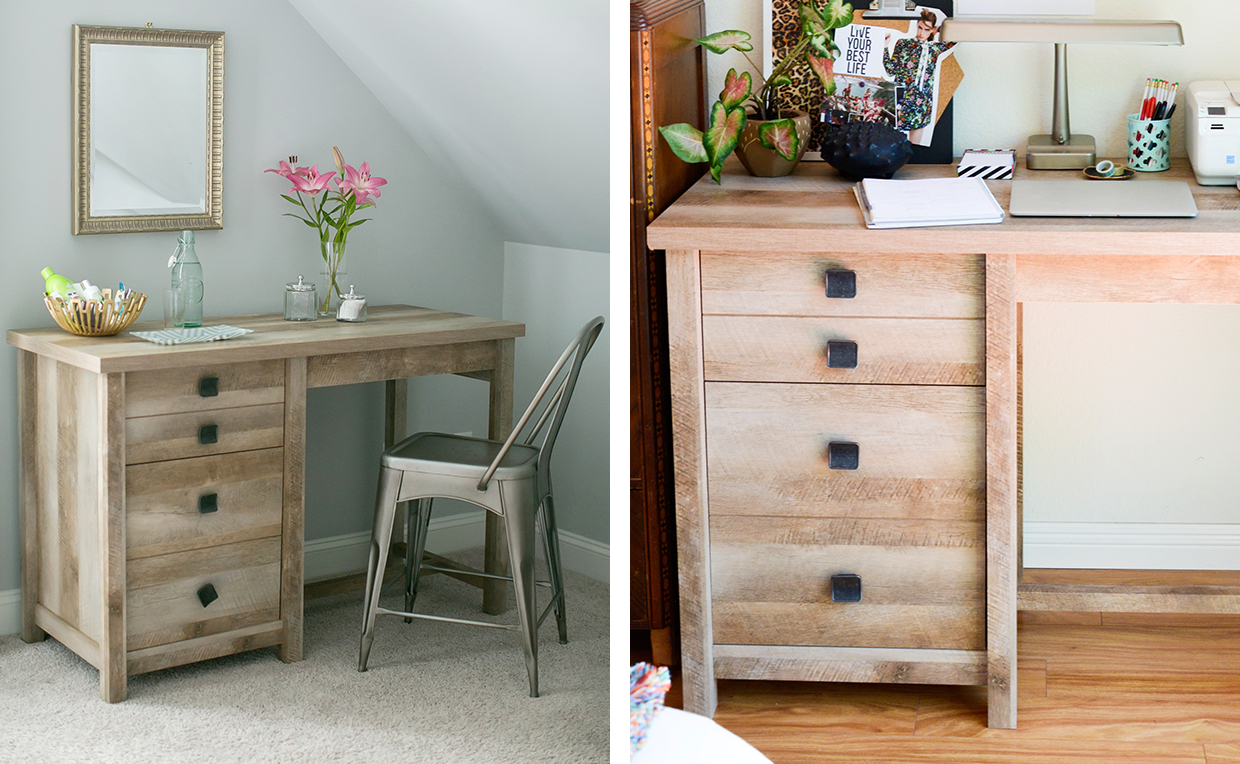 6. Your drawers are unorganized.
Deep dresser drawers rock our socks. But if you're lacking small drawers for said socks, use drawer dividers for small, delicate items or accessories.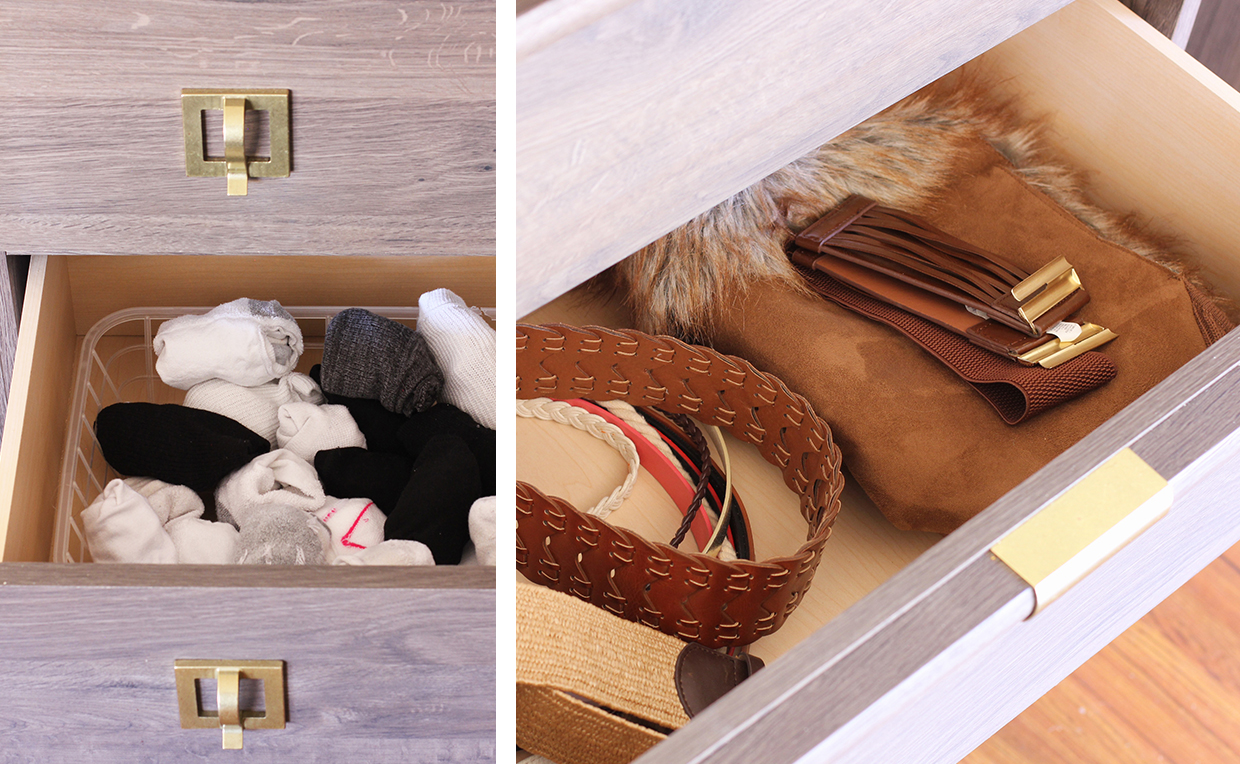 Style expert Melissa sorts socks into small bins and stores her accessories
in the International Lux 5-Drawer Chest.
7. You're not diversifying.
Pick bedroom furniture that has a mix of storage options — shelves, doors and drawers. Find furniture with open-shelf storage on top and doors on the bottom, or pick a
dresser
with doors AND drawers!
8. You're scared to show it off.
Go a little unconventional and use a
bar cart
for storing and displaying your favorite jewels.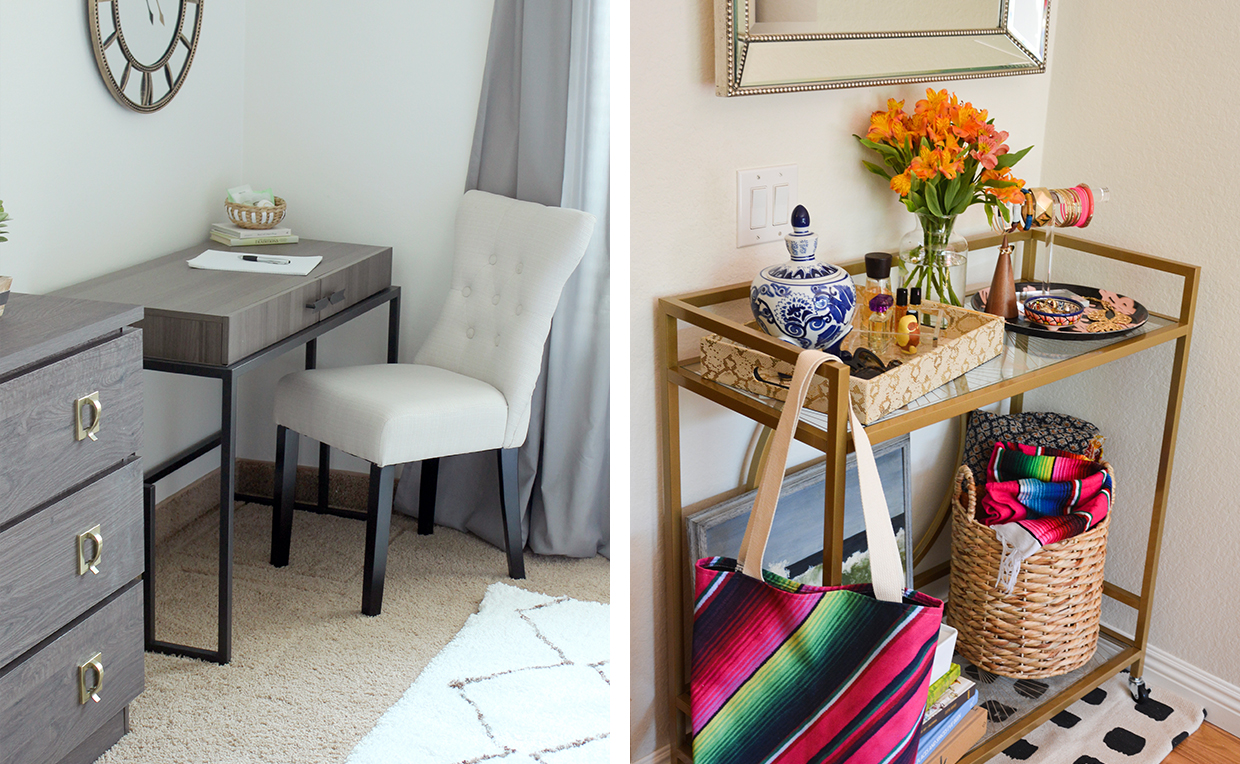 9. You're avoiding big pieces of furniture.
Armoires
and
storage cabinets
make for a great substitute for small closets and lack of storage.