Finding the best dresser for your space
It's rarely one size fits all when it comes to clothes, so why should that be the case when it comes to storing them? Dressers have loads of different options: tall vs. short, five vs. six drawers, doors vs. drawers (or both), for kids' and for adults.
Picking the right dresser is all about where it's going, what it's doing and what you prefer. For tips on selecting the best dresser based on your needs, we asked resident bedroom style expert and
Best Friends for Frosting
blogger
Melissa Johnson
for help.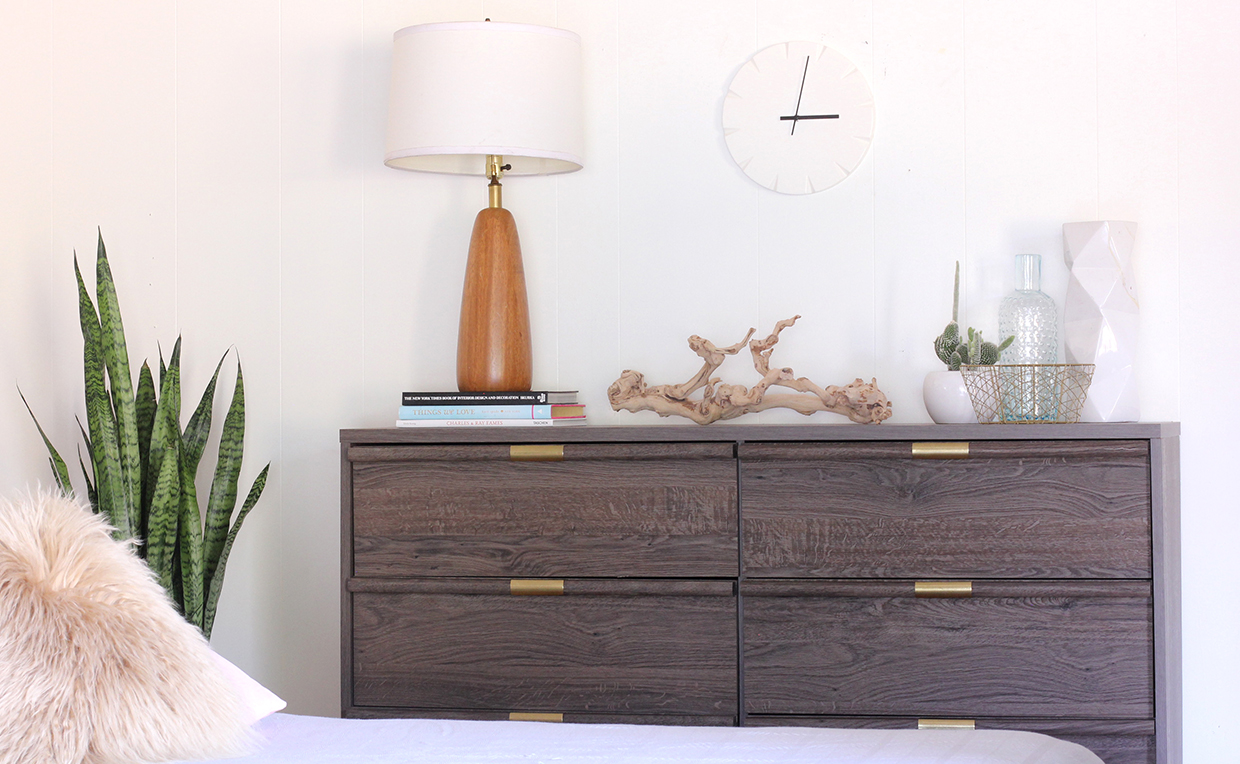 Use a short or small dresser if:
You want a mirror on top. If your space doesn't allow for a full-length mirror or you want your bedroom to seem larger, either set a matching mirror on top of your dresser or mount a decorative mirror to the wall behind your dresser.
It's functioning as an entertainment stand. Use a short 3-drawer chest or console for clothes, and save the top for use as an entertainment console. Remember to use only furniture that is designed to hold media and complies with necessary safety standards for a TV stand. If you do choose to save space in the bedroom by placing your TV on a traditional short dresser, be sure to review the Anchor It program.
You'll be using it as a nightstand, too. A short, wide dressers or chest of drawers can serve as a nightstand with more than enough storage. Just be sure to measure the height of your bed compared with the height of the dresser to make sure it's functional (and doesn't look funny!).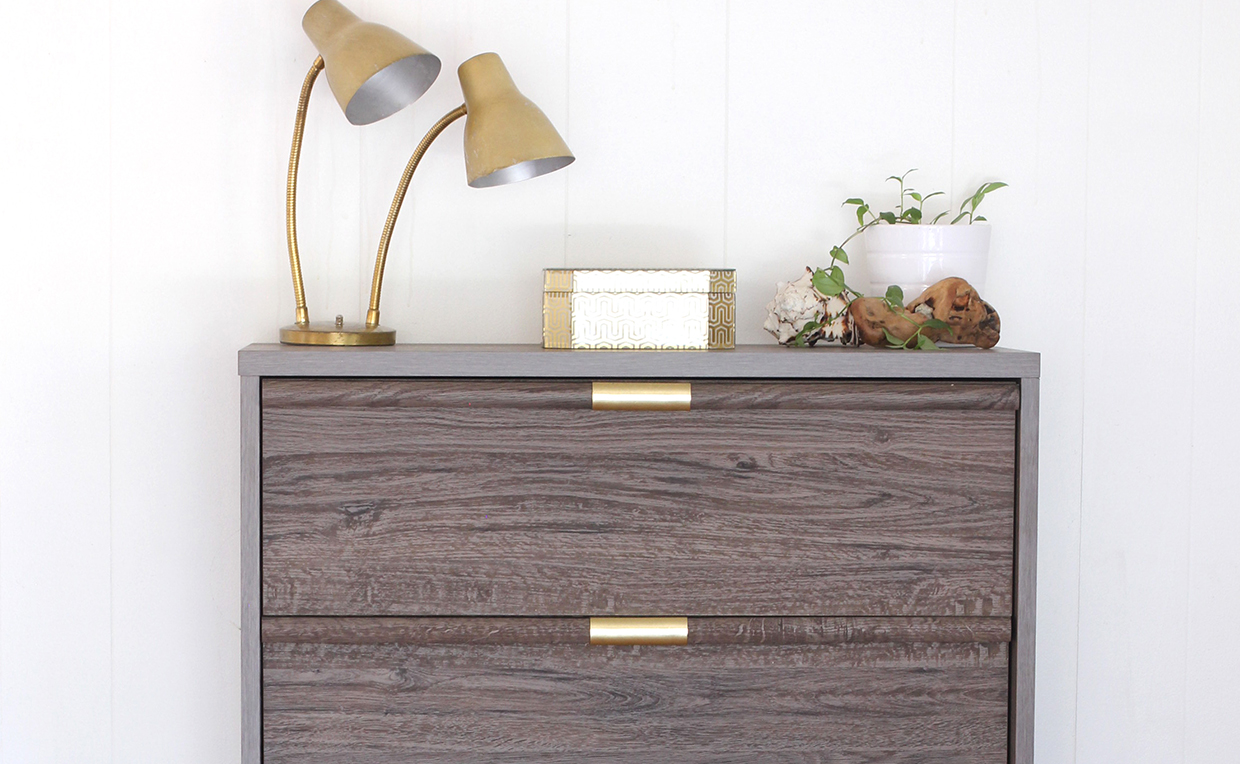 Pick a tall dresser if:
You're tight on space. Tall dressers with a smaller footprint save square feet and can be used on those awkward, not-so-wide bedroom walls, near doors, between windows or even in corners.
EXPERT TIP: Make better use of your small space by inspecting the design and construction of the dresser drawers. Look for ones with drawer fronts that cover the entire dresser face; they maximize the size of the drawer and don't have any additional horizontal or vertical dividers that reduce total storage space.
You need less storage. It's not tried and true, but typically tall dressers have less storage space than wide ones, simply based on the number of drawers (five vs. six on a short and wide dresser).
You seek symmetry. A pair of tall dressers, one on each side of the bedroom, balances the visual weight in the room. Spacing out dressers on either side of the bedroom gives you and your better half plenty of room to get ready in the morning without tripping over each other, too.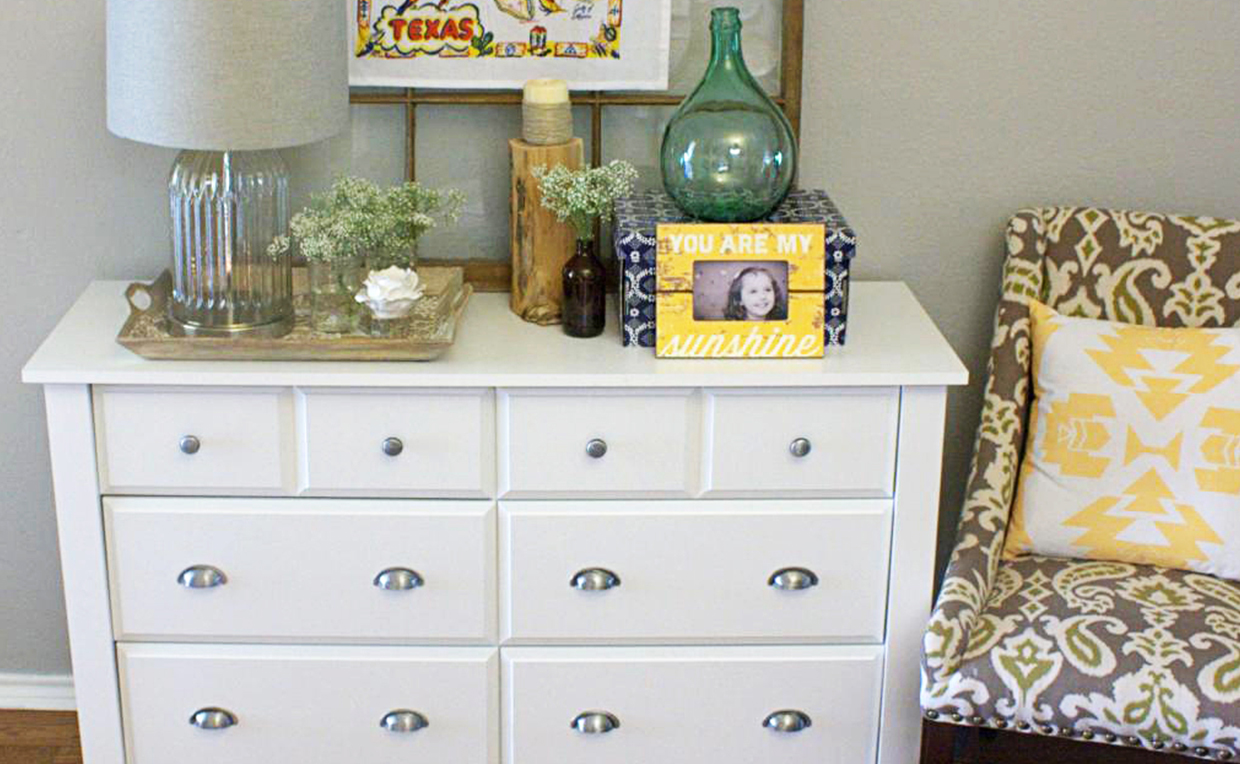 Regardless of which type of dresser you choose, you'll have a new piece to style. Here are Melissa's top tips for styling a dresser
Use the dresser top to display and store all the things — jewelry boxes, perfume, artwork, you name it. Just keep it simple and avoid clutter by picking only your favorites and displaying them on a decorative tray.
Customize and stylize your dresser with hardware. Some dressers may come with custom hardware kits while others simply have bold jewelrylike hardware or drawer pulls.
Center framed artwork over a low dresser to create a focal point in the bedroom.
Place multiple mirrors, photos or artwork above your dresser to create a personal gallery wall of things you love.
Add natural elements to breathe life into your bedroom. Place a small potted plant or a vase of fresh flowers on your dresser.
Use lamps on the dresser to add soft bedroom lighting and act as visual anchors to your dresser-top display.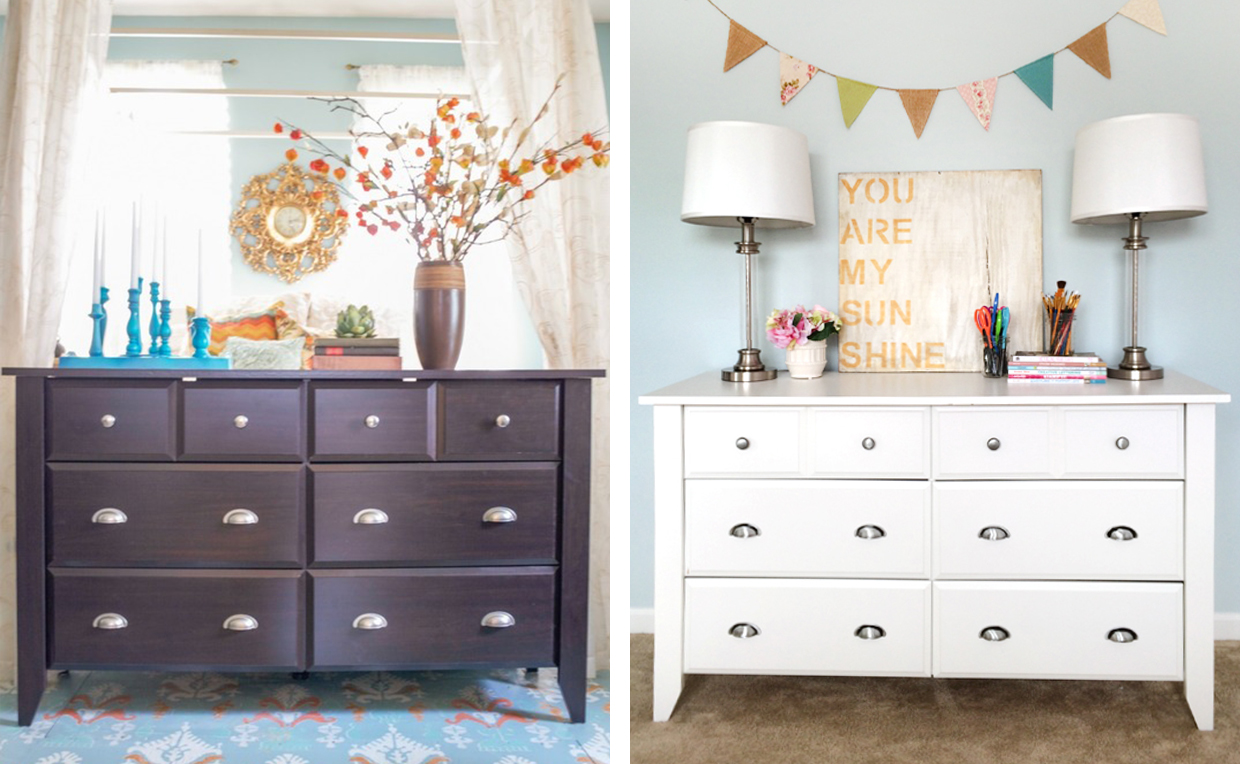 Roeshel Summerville
put the Shoal Creek Dresser at the foot of her bed to create a visual divide in her bedroom (left), while
Erin Hankins
uses two lamps to anchor her dresser display.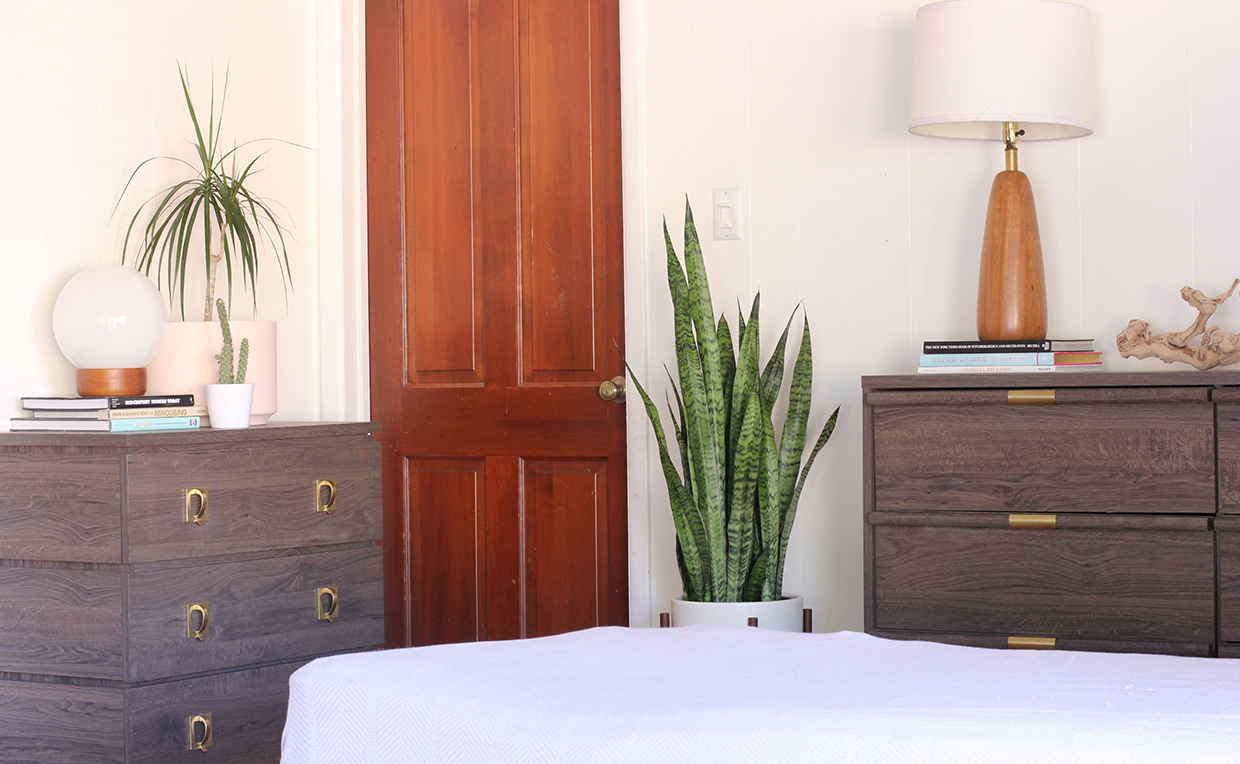 Foliage and unique accents take the dressers in Melissa's bedroom from
"storage solution" to "style statement."