How to share your space with furry loved ones
For many of us, pets are our first family. Often before the ring, wedding bells and diapers, furry companions make their way into our hearts and homes. Considering this, it's important to provide them with an equally
comfortable living space
and one they'll enjoy just as much as you. Here's how you can create a living space that you both enjoy.
Give them a space of their own
Pets may not need as much personal space as you, but they do need a place of their own. A simple corner in your home can work as a perfect place for them to chill and call their own.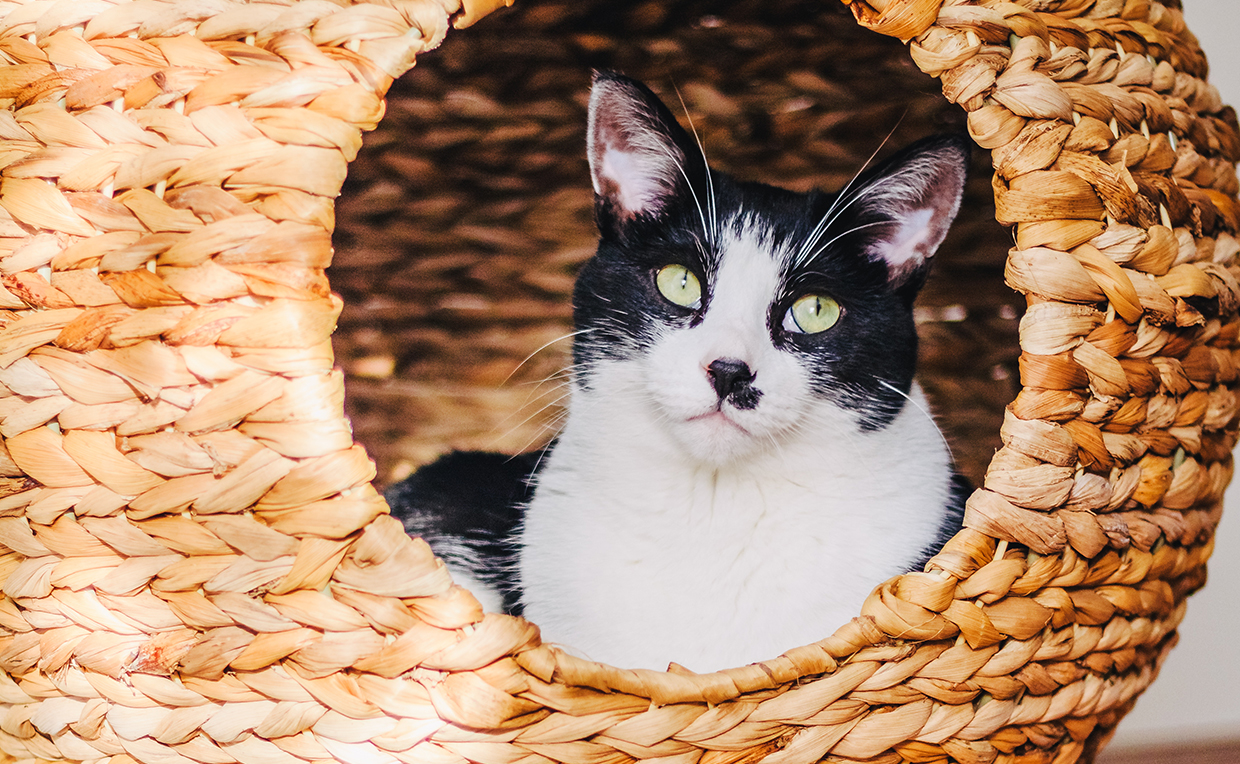 Keep them entertained
If not kept busy, pets sometimes find their own entertainment (er … shoes to chew or furniture to scratch). Think of getting something that has scratch pads, toys or other activities built into it to help cut down on potential misbehaving. Everyone knows that cats love furry round objects that dangle!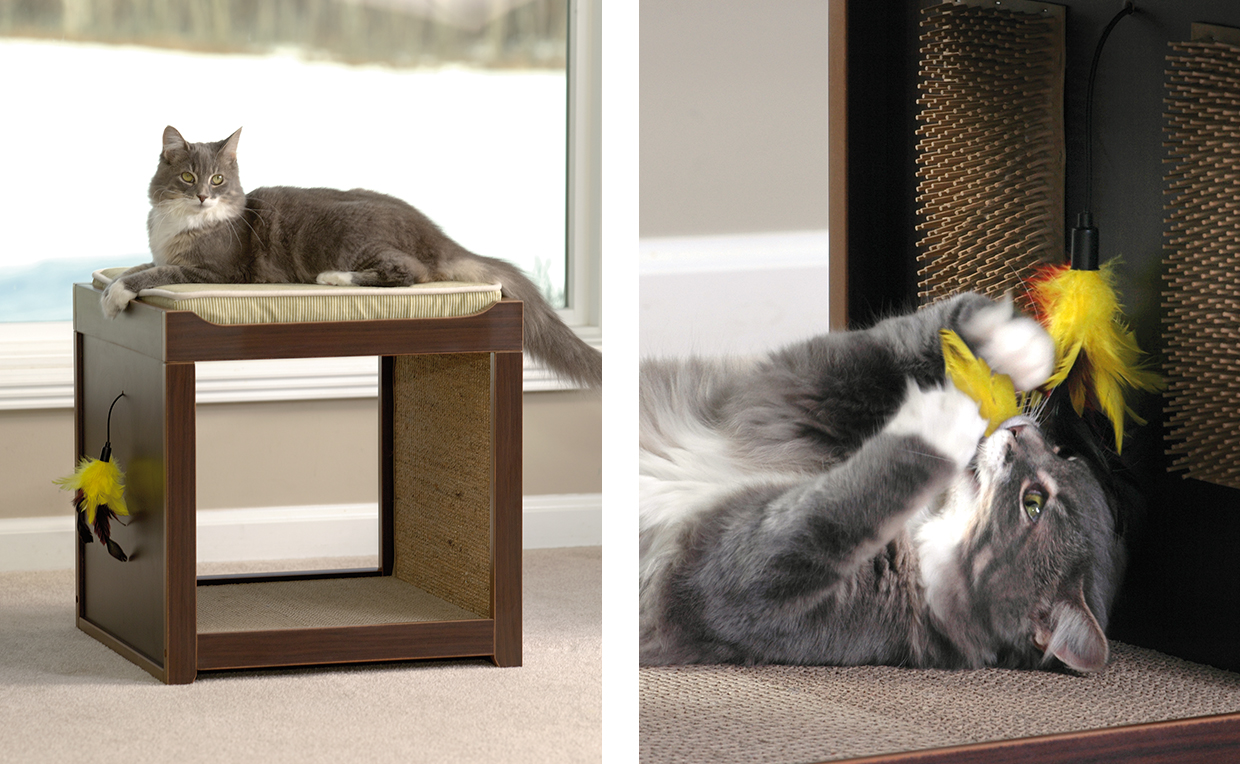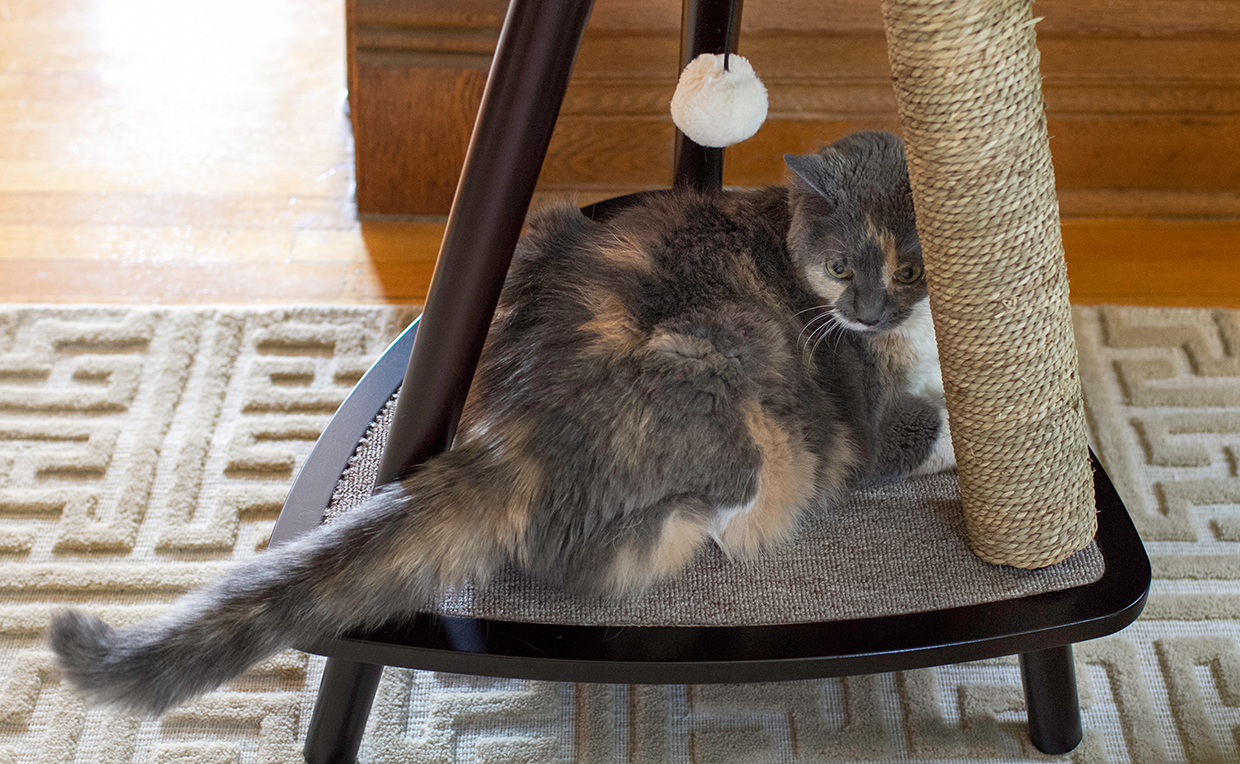 Don't just stick them in another room
Your pets shouldn't be on a permanent timeout! Incorporate pets into your space rather than separating them somewhere else in your home. Consider pet furniture that blends into your existing space and provides both a function for you and your pet, like the
Coffee Table Pet Bed
!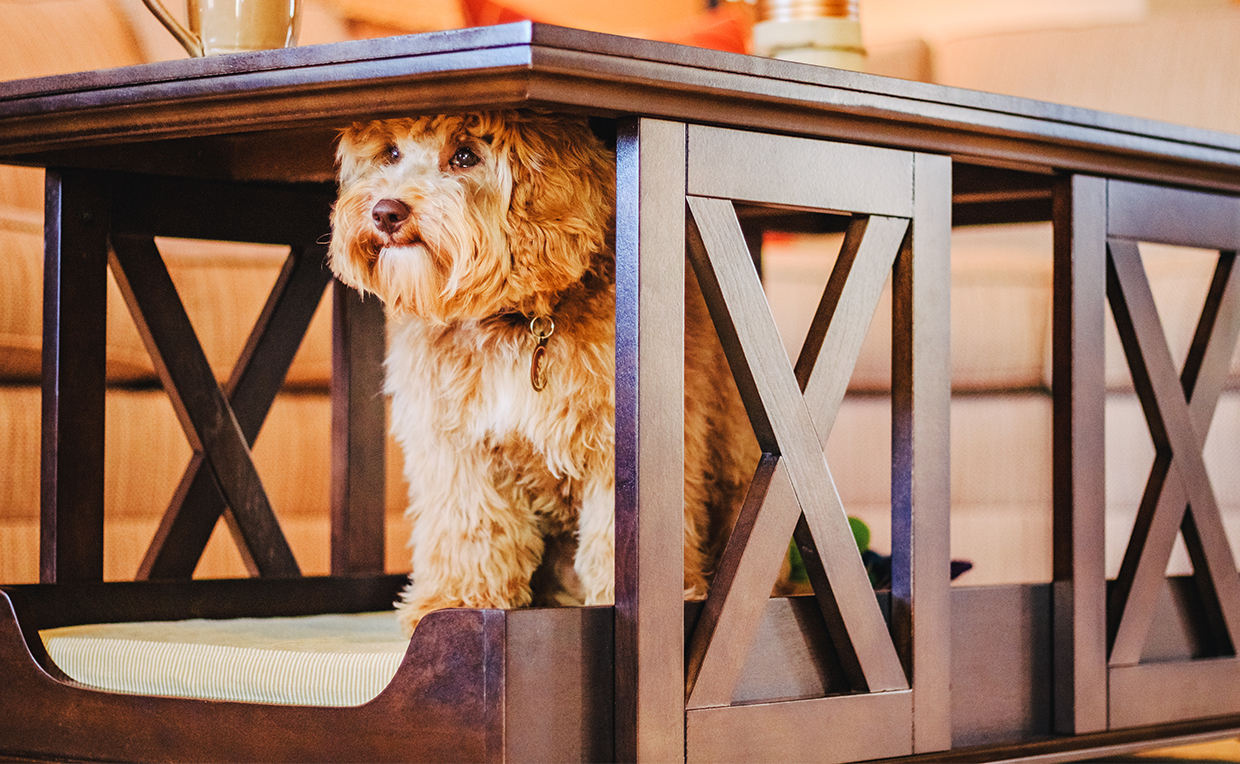 Coordinate colors
Yes, pet hair can get annoying. For a quick and simple fix, coordinate furniture fabric color with that of your pet. The same goes for flooring and rug options. Dust and fur bunnies be gone (almost)! By no means is this a permanent fix, but it will help disguise pet hair a bit more.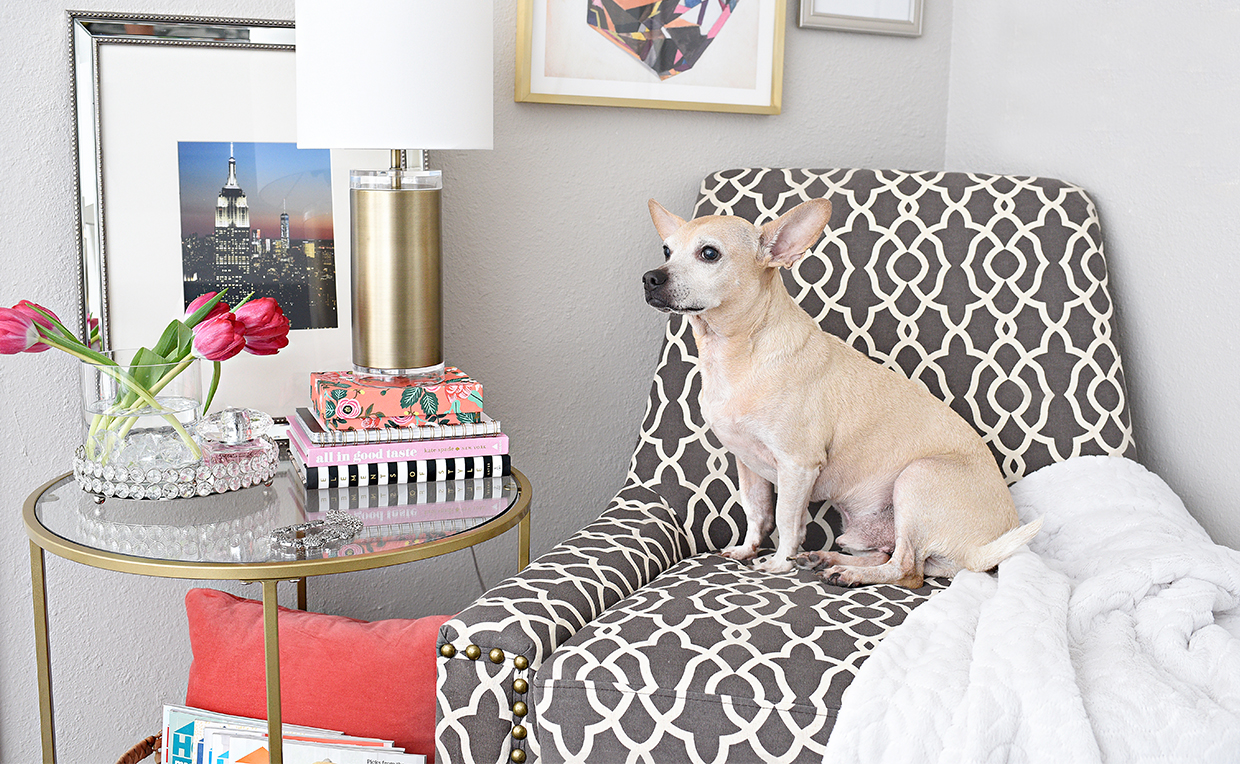 Use area rugs on hardwood
Everyone knows area rugs really tie the room together. But when you have a pet, it's just another way to make things more comfortable for them and their furry paws. Not to mention, it helps prevent scratches from long nails.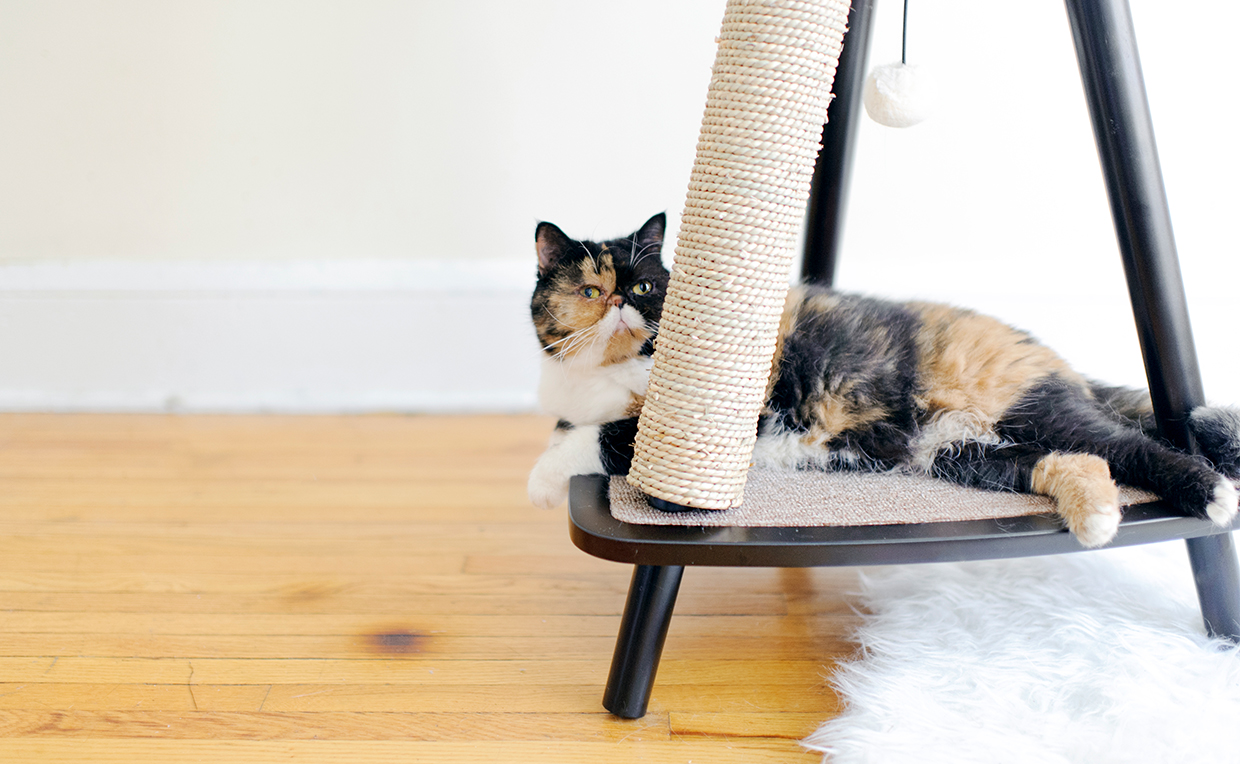 Opt for durable materials
Pets will climb on furniture at some point, regardless of how well-trained they are. Thicker fabrics and more durable surfaces are key. If you're not certain how the fabric will stand up to pet-focused wear and tear, get a decorative throw blanket to cover the cushions. Throws are much more affordable to replace than chairs or couches!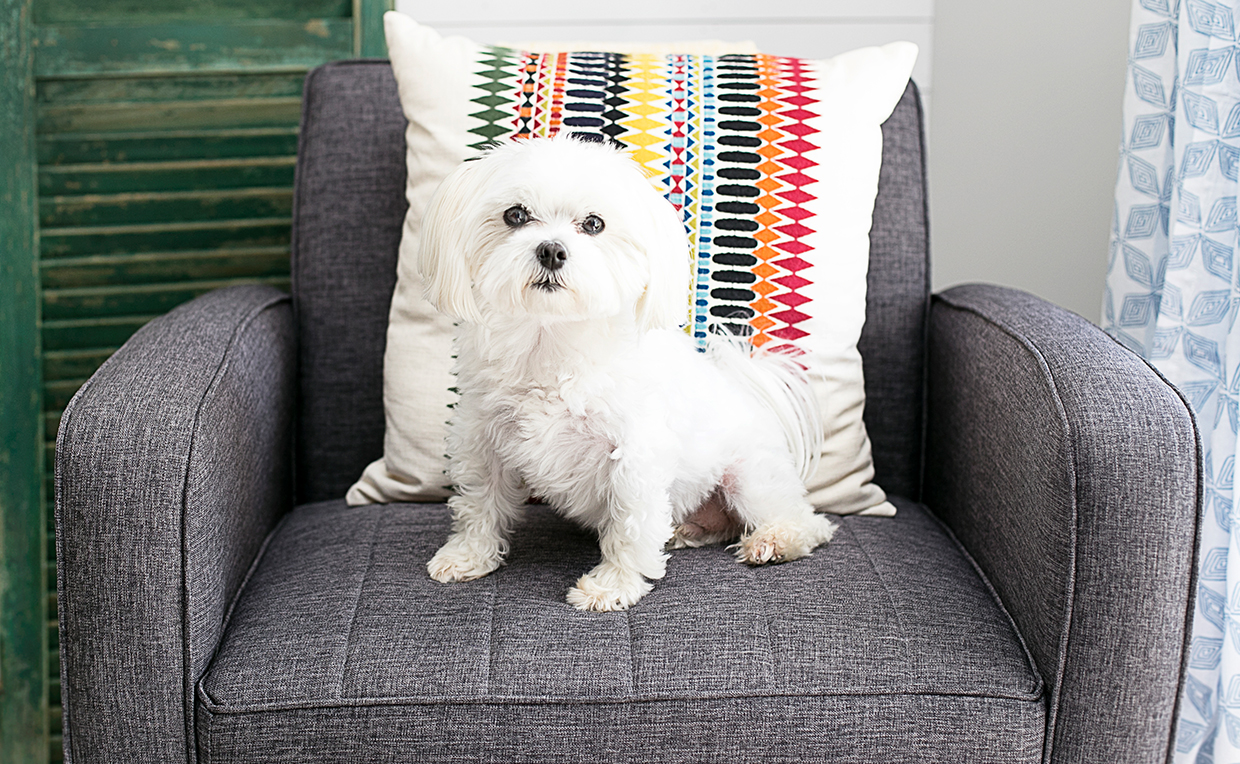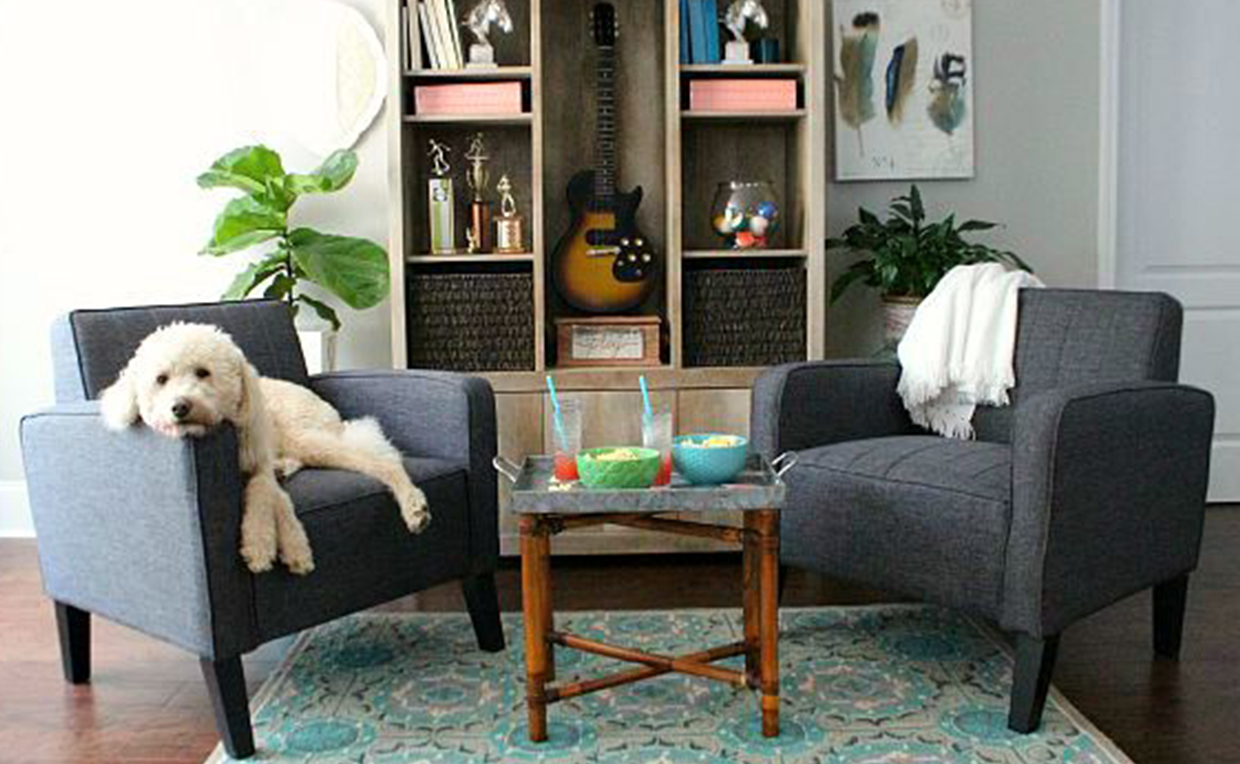 Create a landing zone in an entryway or mudroom
Every puppy parent knows what it's like bringing a dog back inside after it rains — things can get dirty fast! Deal with the chaos with an
entryway space away
from the main living area where your fur baby can sit and dry off.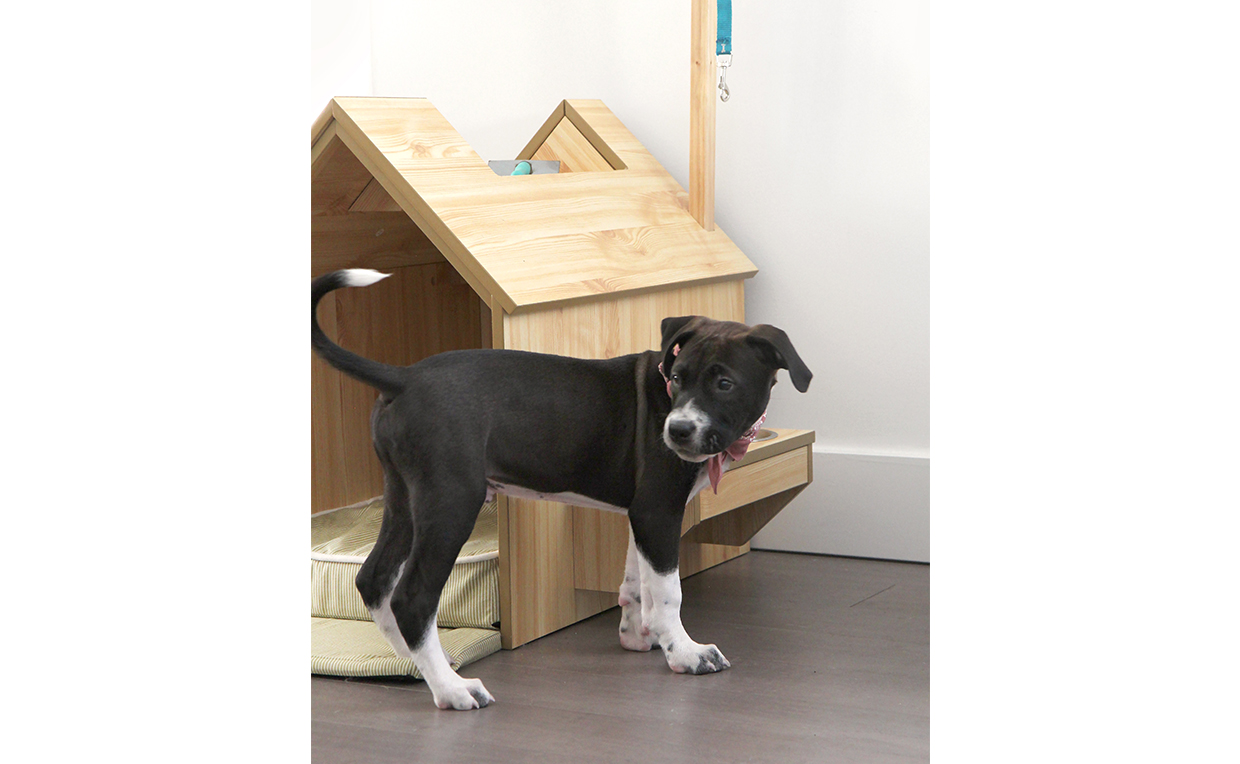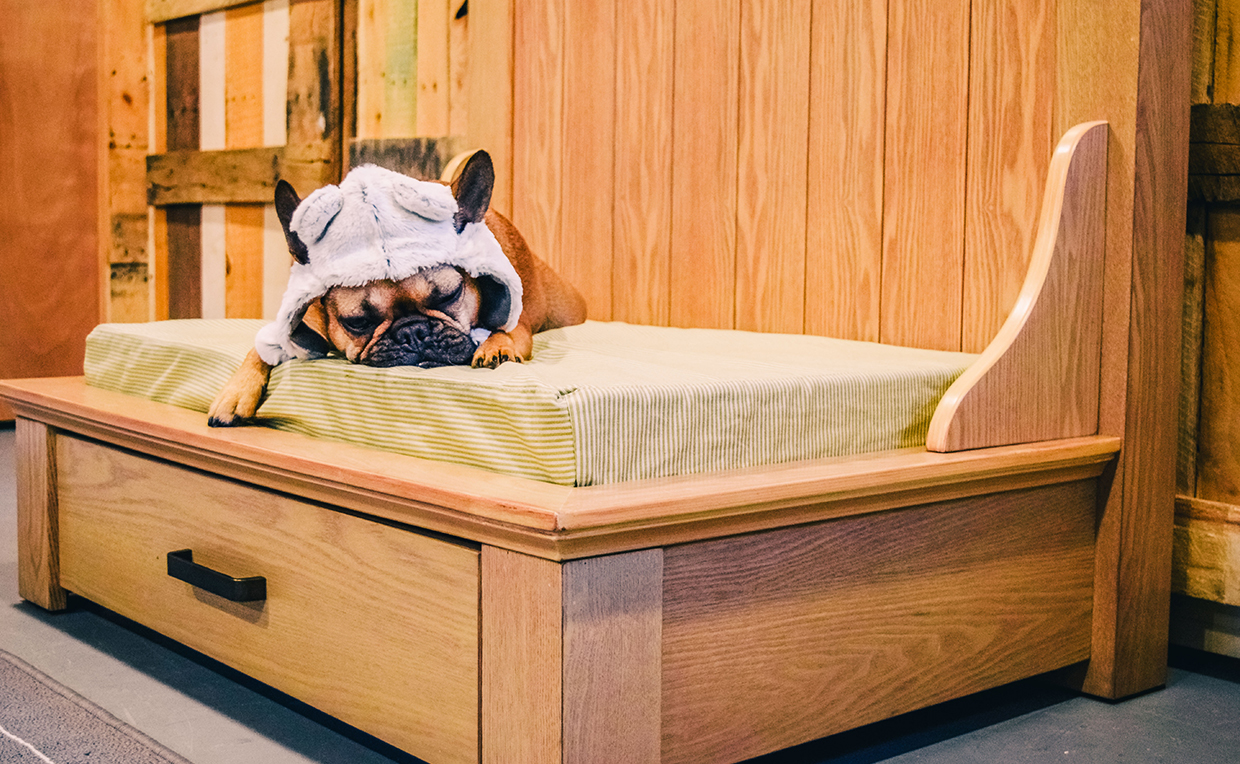 Avoid fragile décor
At some point in your pet parent life, you'll experience broken objects courtesy of tail wags and climbing. Save those wine glasses, ceramic bowls and fragile picture frames from your pets' destructive forces by avoiding placing fragile décor at pet level.
We love our pets. It's as simple as that. For all the unconditional love they give us, the least we can do is make our homes as comfortable as possible for them. After all, they're family!
Check out more of the
Sauder Pet Home line
for furniture that will make your furry pals feel right at home.
Top photo credit: Nichole Balch,
Making it Lovely