Tackling bedroom taboos: 6 headboard and night stand no-nos debunked
By now you know about the
only rule that matters
when designing your bedroom.
But what about those other "guidelines?" What about all those things you thought were taboo in the bedroom?
Of course, we're talking about furniture and décor. What else did you think?!? We've asked the bedroom design experts to weigh in and share perspective, and we've got you covered. We're giving you permission to break these six "unmentionable" rules when it comes to headboards and night stands.
Putting a bed in front of a window
When your room layout only allows for the bed in front of a window, pick a headboard style with slats or a perforated design so the light can shine on through.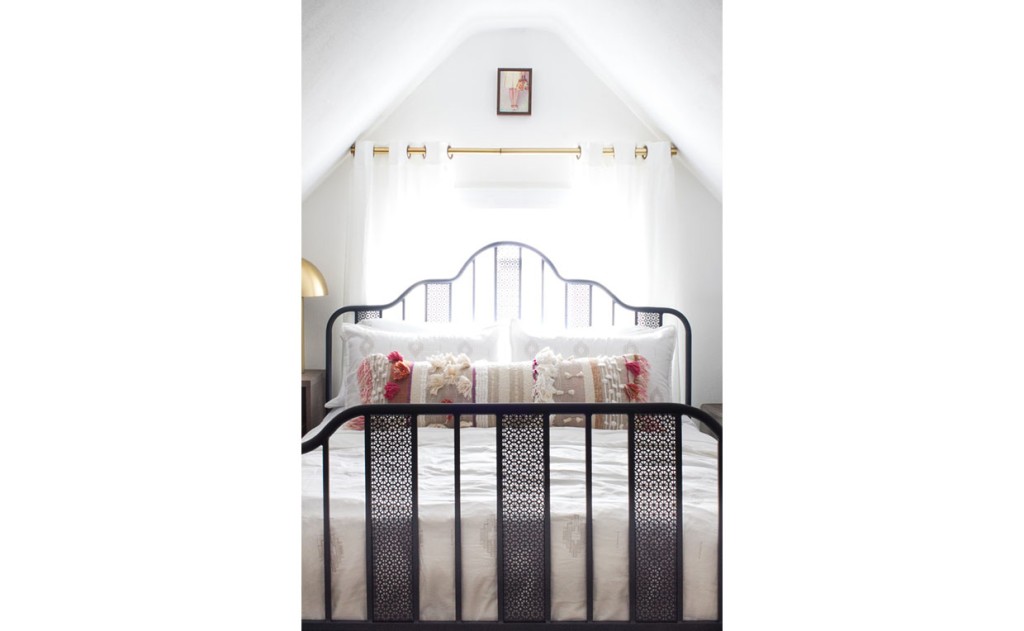 "Remember the rule of threes: Start with a lamp and some greenery, like flowers or a plant. Add a third item, like an alarm clock (if you use one) or decorative object."
— Nicole,
Making it Lovely
EXPERT TIP:
Keep a bowl or small tray on the night stand to collect items, like earrings or necklaces.